Like this post? Help us by sharing it!
Richard is a tour leader for Inside Japan – taking our customers from the steamy southern islands all the way up to wintry Hokkaido. He's currently based in Kyoto, where he indulges his passion for Zen Buddhism and temples in between gorging himself on delicious food and drink.
At the end of summer this year I had a wonderful time travelling around Hokkaido, Japan's northernmost main island, with my parents, on their third trip to Japan. We visited a number of great destinations in Japan's largest prefecture, starting with Hakodate, and it may well have been my favourite, although keep your eyes peeled for future blog posts featuring some close contenders for the top spot!
So why did I love Hakodate so much? Here are 10 reasons why!
1. The New Shinkansen bullet train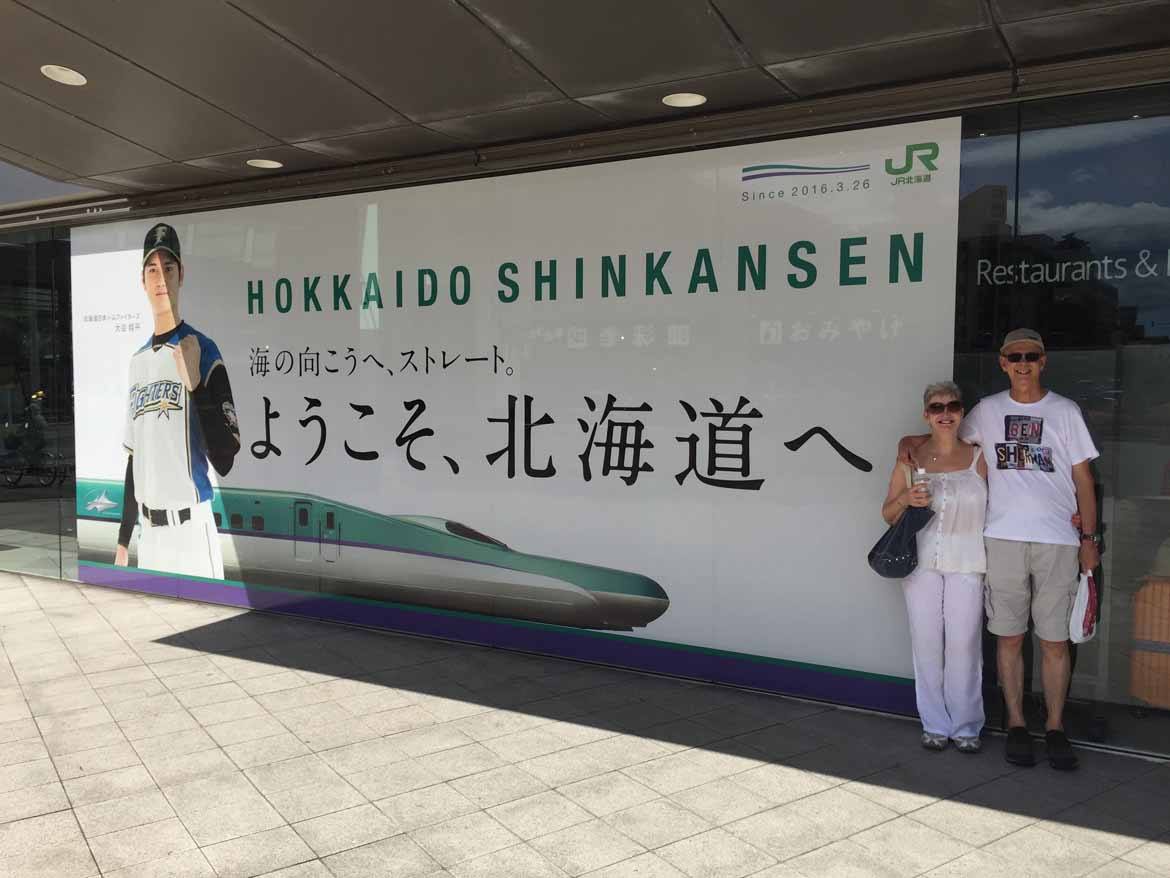 Even just getting to Hakodate has added novelty value since the new Hokkaido Shinkansen line opened in March this year. The new line connects Aomori in the north of Honshu with Shin-Hakodate-Hokuto, Hakodate's new bullet train terminus. This means that it's now possible to arrive in Hakodate by train from Tokyo in just four hours, although I highly recommend spending a few nights in Sendai on the way (stay tuned for another blog post with my reasons why!). There are plans to extend the line onward to Sapporo, Hokkaido's largest city, although this project won't be completed until 2031.
2. The Hakodate Ropeway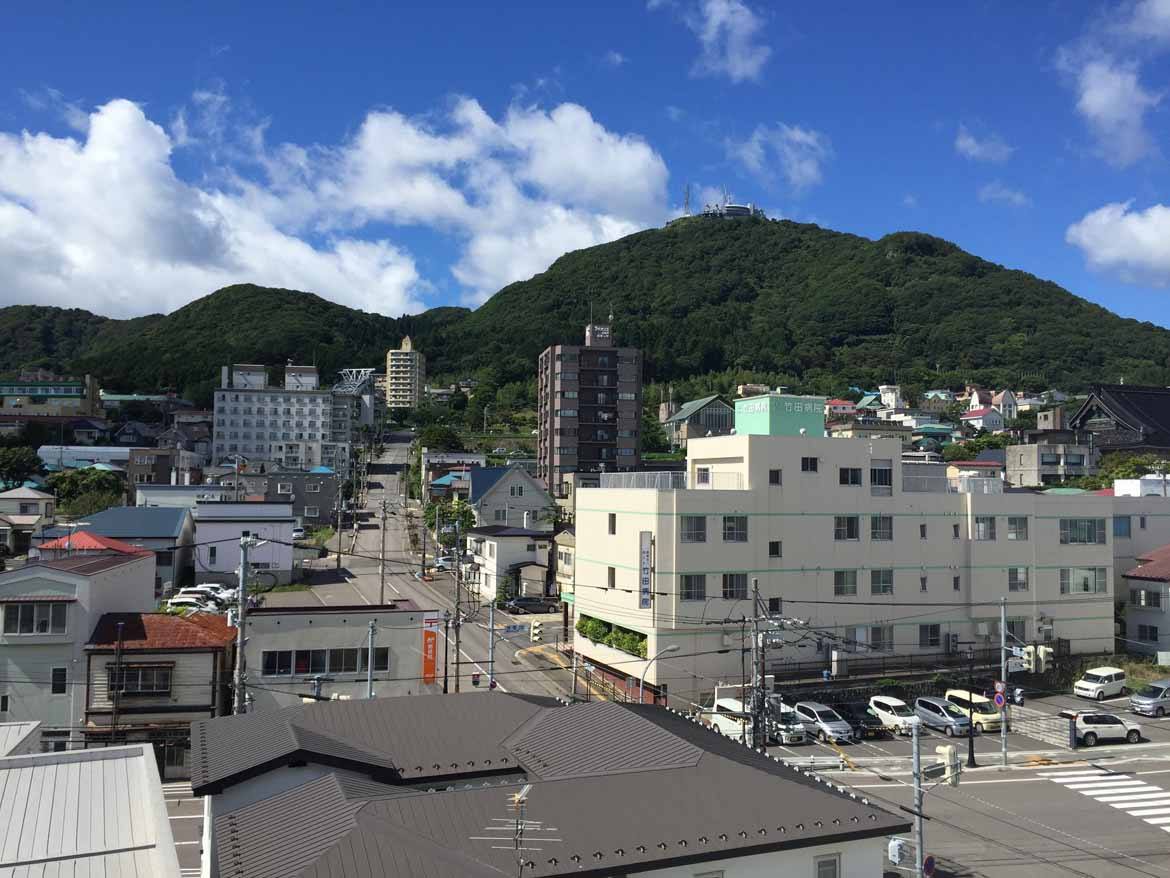 Perhaps Hakodate's greatest claim to fame is the famous night view from Mount Hakodate, ranked as one of the best three night views in Japan, and I can certainly understand why. The unique hourglass shape of the city and the shimmering lights on a clear night are truly spectacular.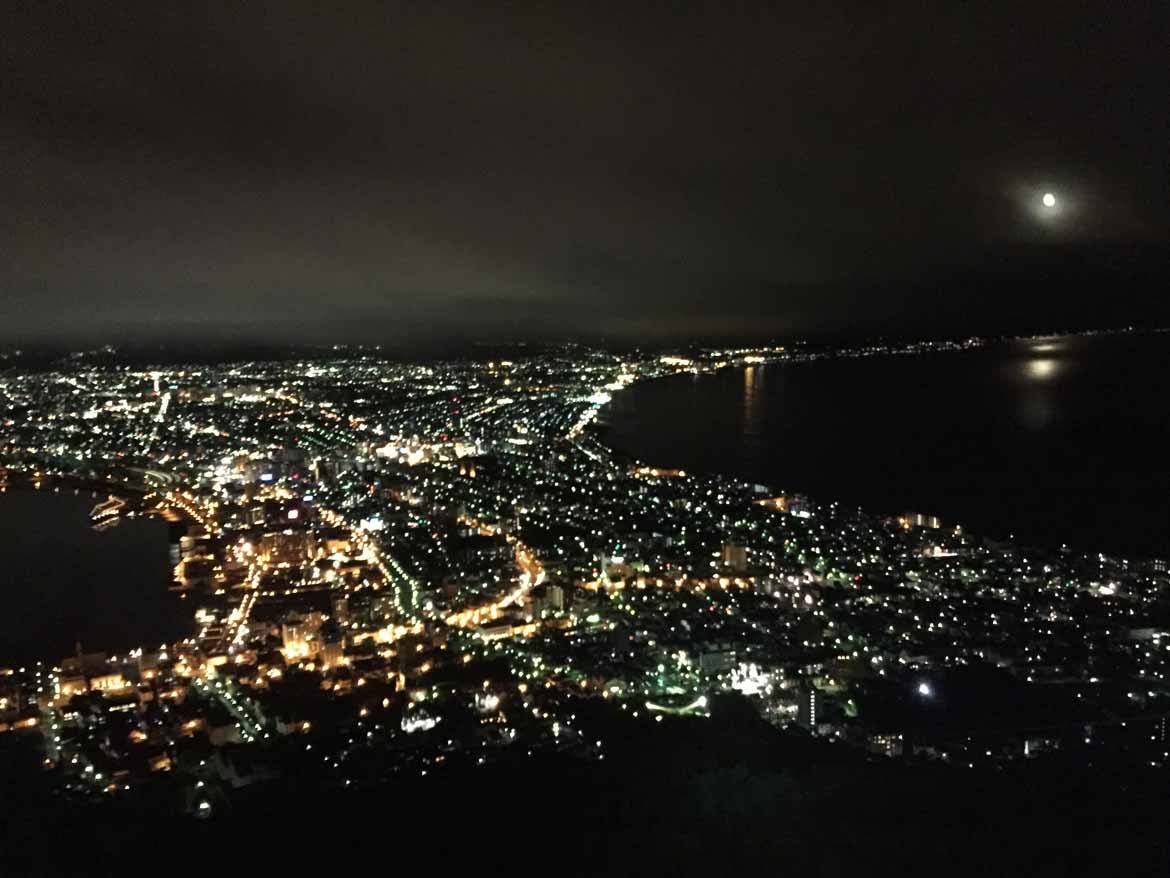 3. Goryokaku Fort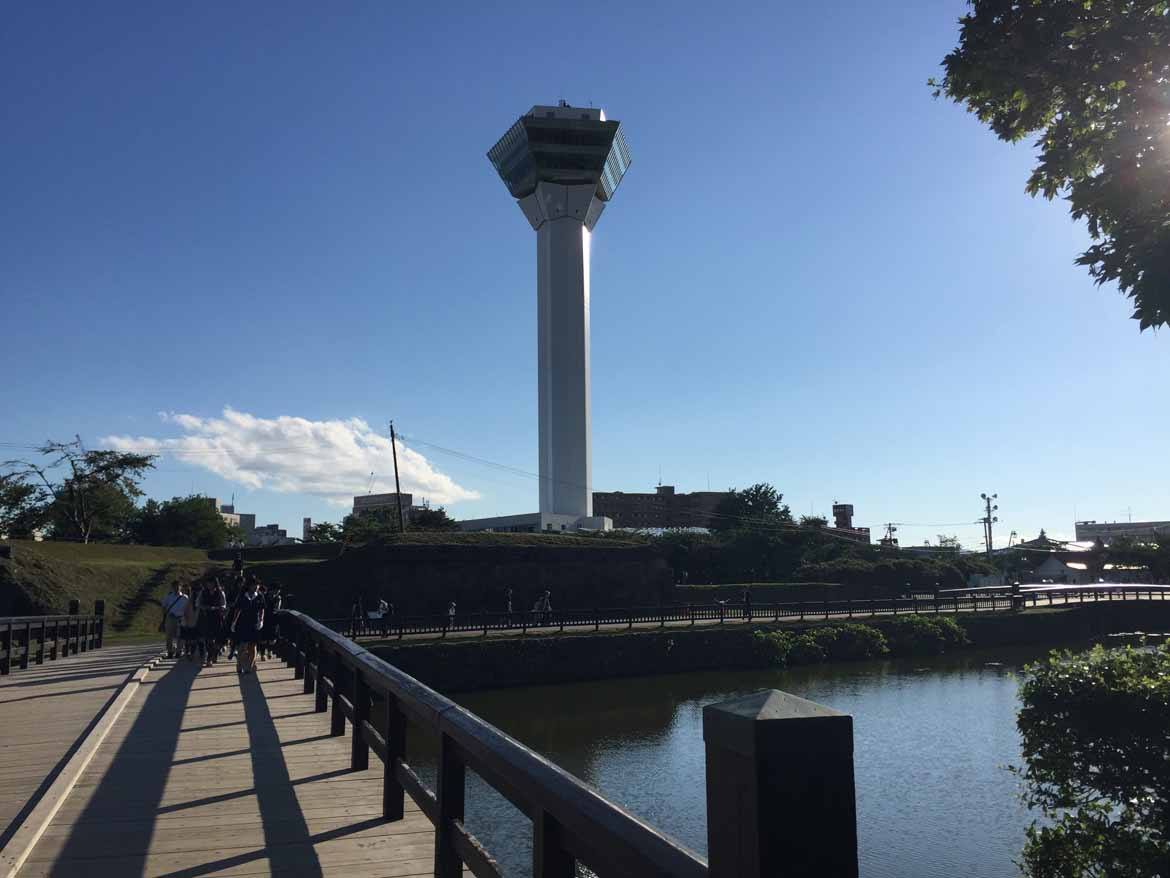 After taking in such a spectacular night view, you might think it's hard to beat, but for an equally stunning daytime view, head to the Goryokaku fort and it's 107 metre high observation tower. The fort is a unique construction in Japan, laid out in a giant star shaped formation and modelled on Western-style citadels. It was built in the Edo period as a protection against the powers of Western imperialism, and later became the site of a civil war between the feudal shogunate and the newly founded Meiji government. The interesting history of the fort is explained well in English inside the tower, and of course there are great views down to the fort itself and across Hakodate city.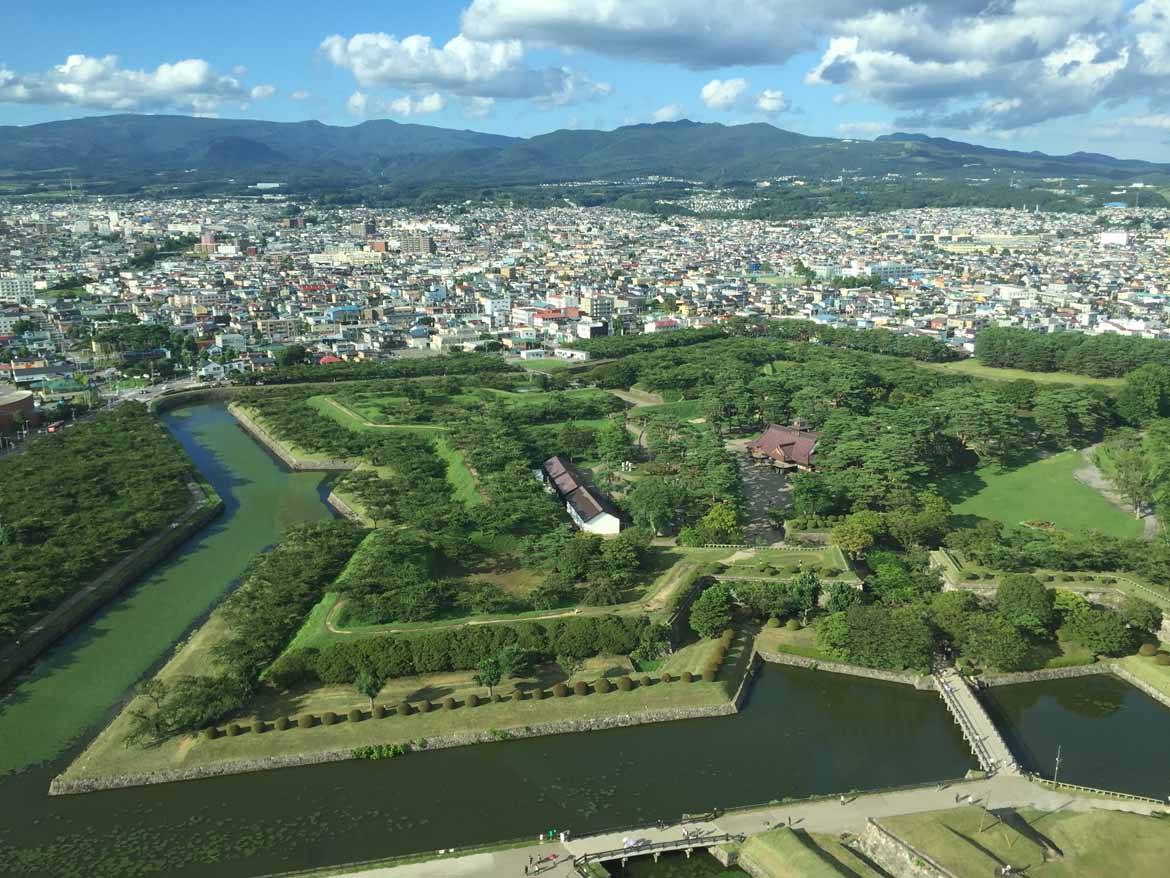 4. Hakodate's Morning Seafood Market
Hakodate certainly can't claim to be unique in having a famous morning market, and other fish markets in Japan such as Tsukuji in Tokyo certainly win hands down in terms of sheer size, but what Hakodate's market lacks in grandeur, it makes up for in terms of the ready availability of delicious seafood. Uniquely for this market, pretty much all of the stalls have an eat-in space behind the street-facing stand, meaning that seafood lovers will be spoilt for choice when looking for a deliciously fresh breakfast or early-lunch. Particularly recommended is uni-donburi, found for sale at pretty much every stall; fluorescent orange piles of fresh sea urchin laid over bowls of rice.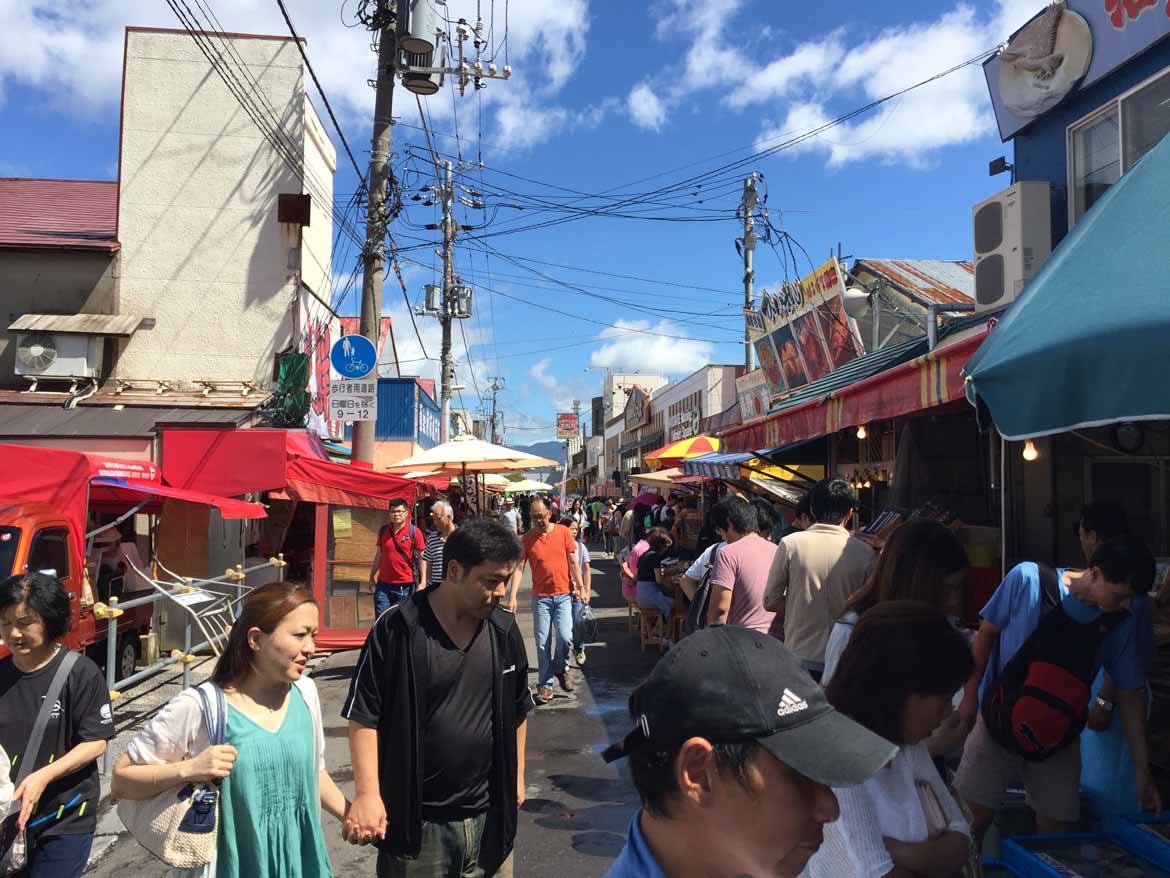 5. Daimon-Yokocho
By the time evening rolls around, you should be hungry again! I highly recommend heading to Daimon-Yokocho, a maze of connected alleyways containing 26 small restaurants and bars, many only sitting a maximum of ten patrons at a time. As I was there in summer, many of the restaurants had fold-out tables and chairs outside, allowing the action to spill out onto the street, creating a very convivial atmosphere. You'll find restaurants specialising in the famous local seafood, yakitori grilled chicken skewers, and even a French wine bar! A great place to spend an evening bar and restaurant hopping!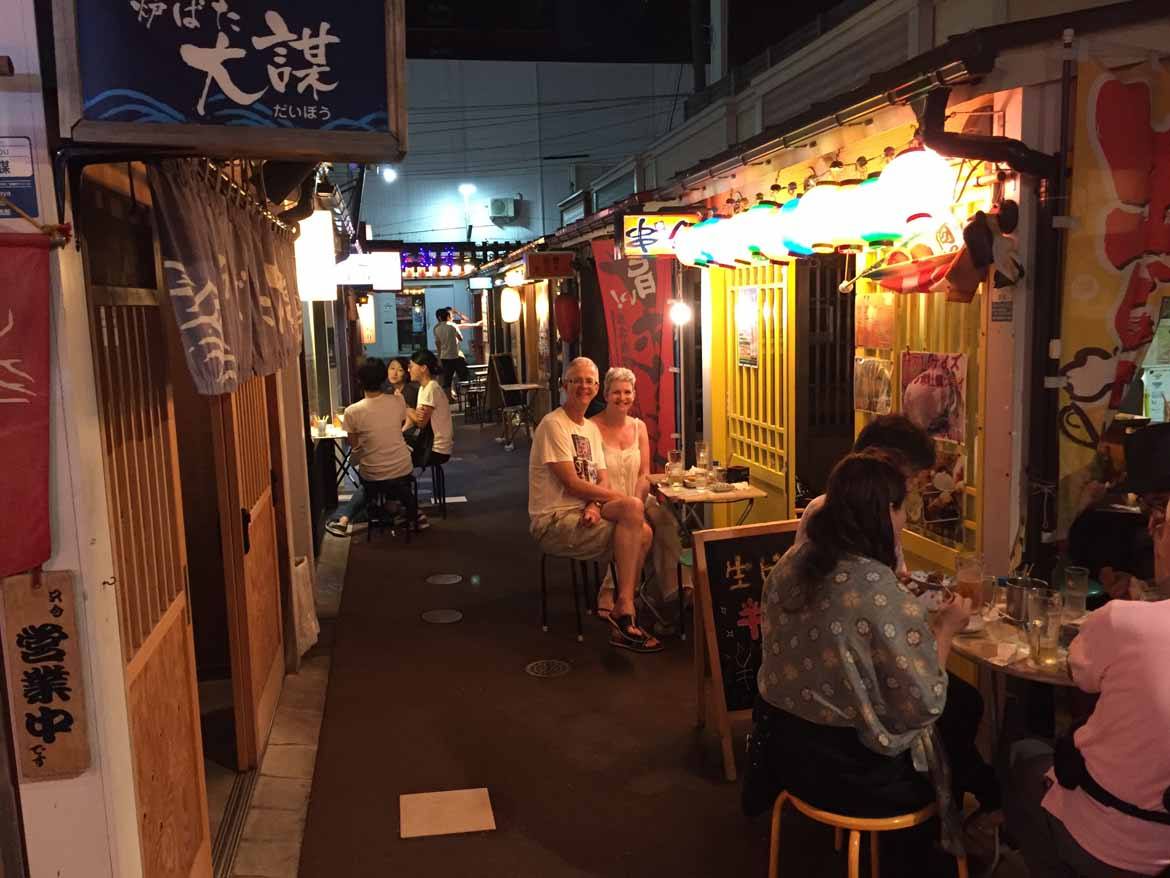 6. Red-brick warehouses
Hakodate was one of the first Japanese ports to be opened for international trade in 1854, after the convention of Kanagawa at the conclusion of the Edo Period. As such there is a whole district of red-brick warehouses remaining from that time, which have now been converted into a shopping and entertainment complex. The shopping cannot be particularly recommended, and consists pretty much exclusively of total tat, but the district itself is worth wandering around for the interesting architecture. There's also a very good beer hall restaurant in one of the warehouses serving local Hakodate beer.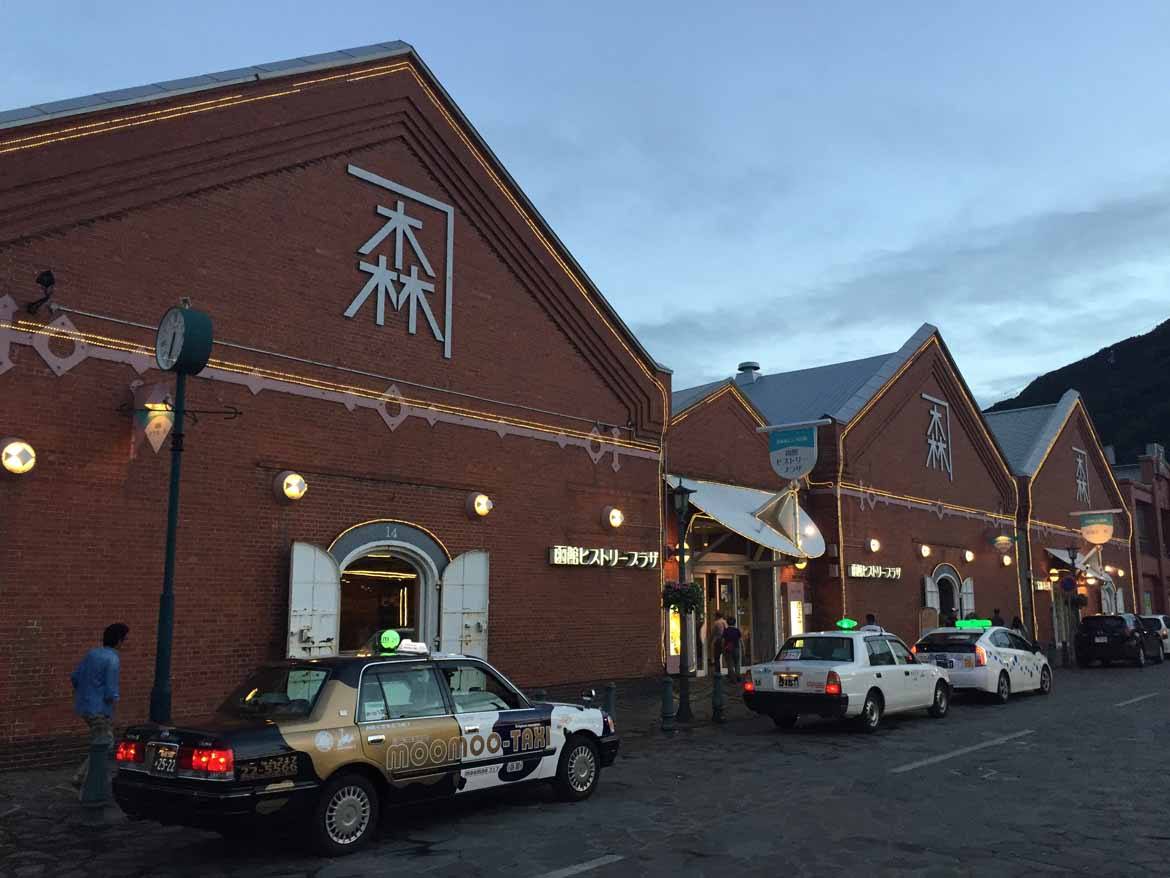 7. Onuma Quasi-National Park
This one is cheating a bit, as it's not technically in Hakodate, but the city makes a great base for a half-day trip out to the Onuma Quasi-National Park. Just 20 minutes by limited express train from Hakodate itself, Onuma Park is a very pleasant place to wander around. There are a number of different sign-posted walks around the park, none of which take longer than about 45 minutes. The walks take you through picturesque little islands dotting the lake in the centre of the park, linked with small bridges.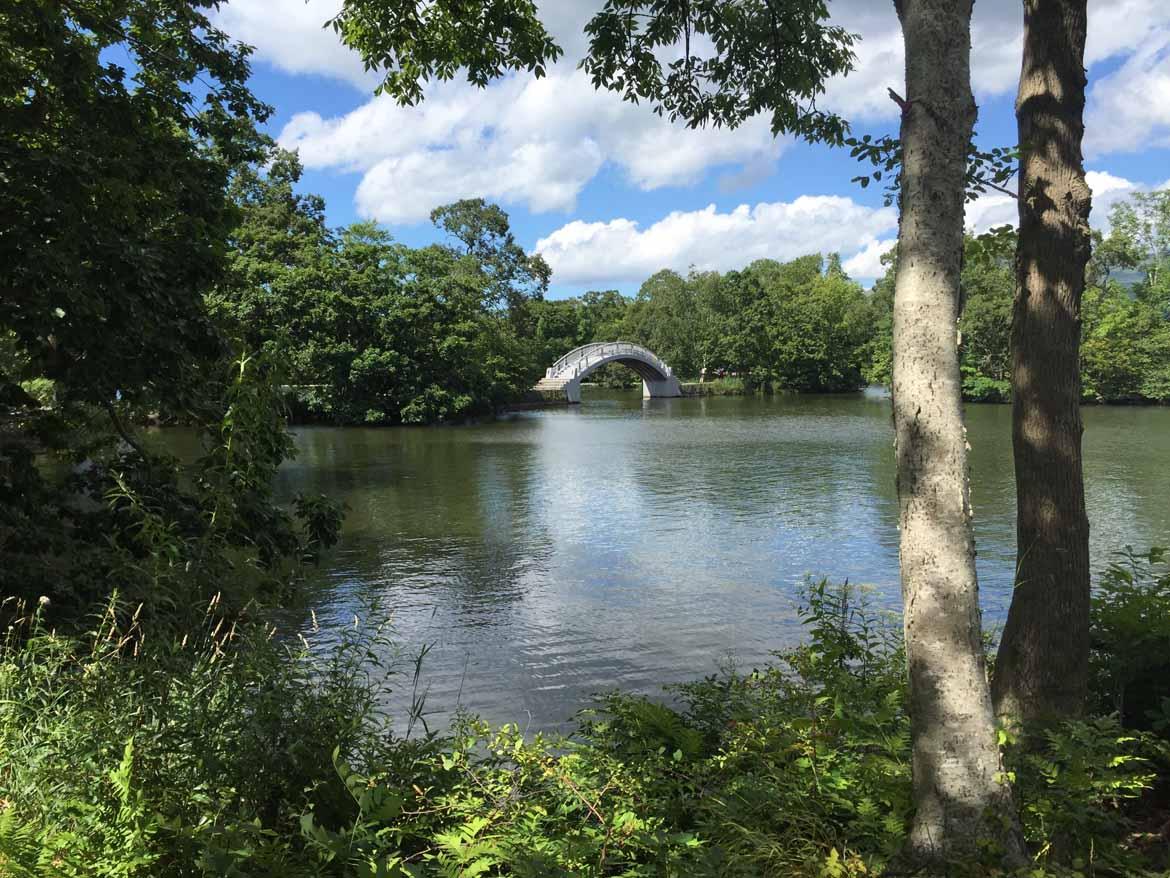 Stunning Mount Komagatake is an ever-present backdrop as you make your way around the islets, and one of the short sightseeing boat cruises around the lake is a great way to see the park from multiple angles.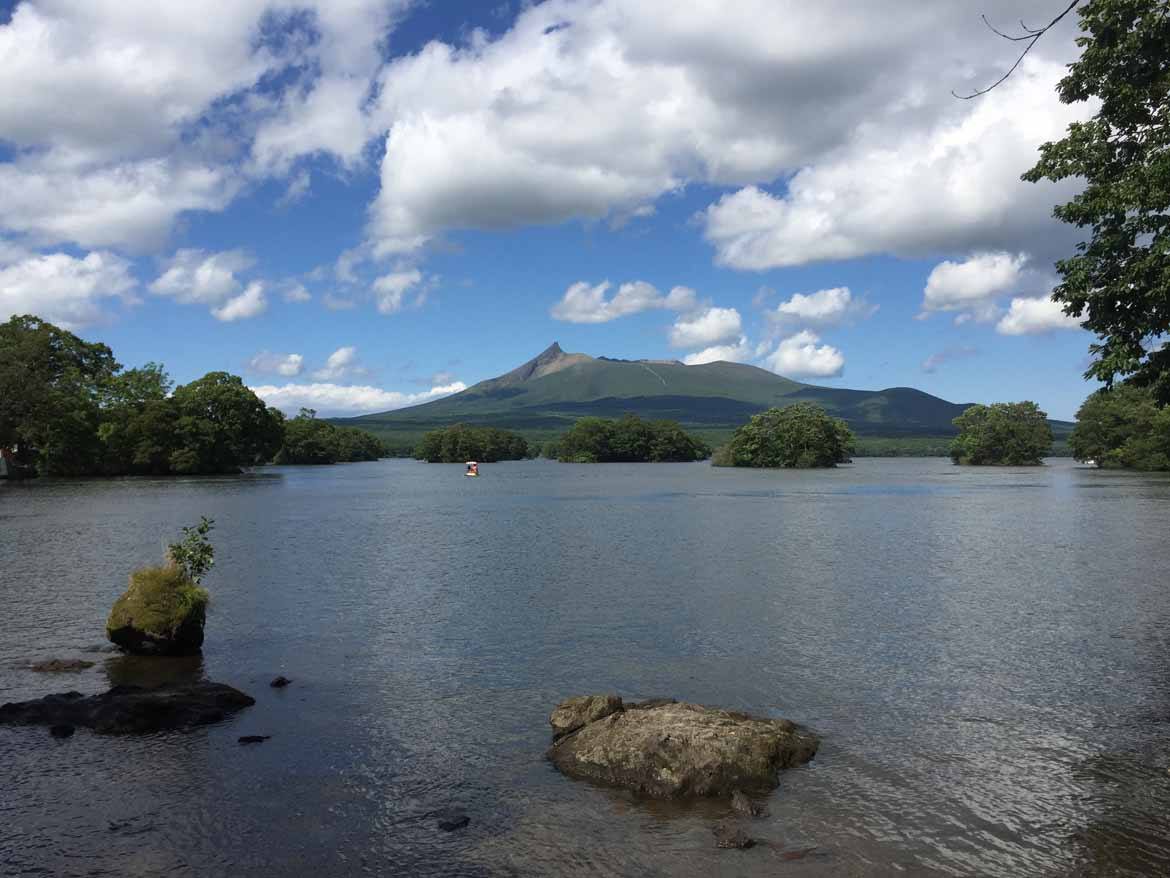 8. Unique ice cream flavours
Onuma Quasi-National Park is also a great place to sample some interesting ice cream flavours! Some of the most unusual offerings there were red wine, melon and squid ink! Of course I had to go for the squid ink. Actually the flavour was very mild, but the colour was very interesting, and similar in tone to the black sesame ice cream that I often see (and consume!) in my home city of Kyoto.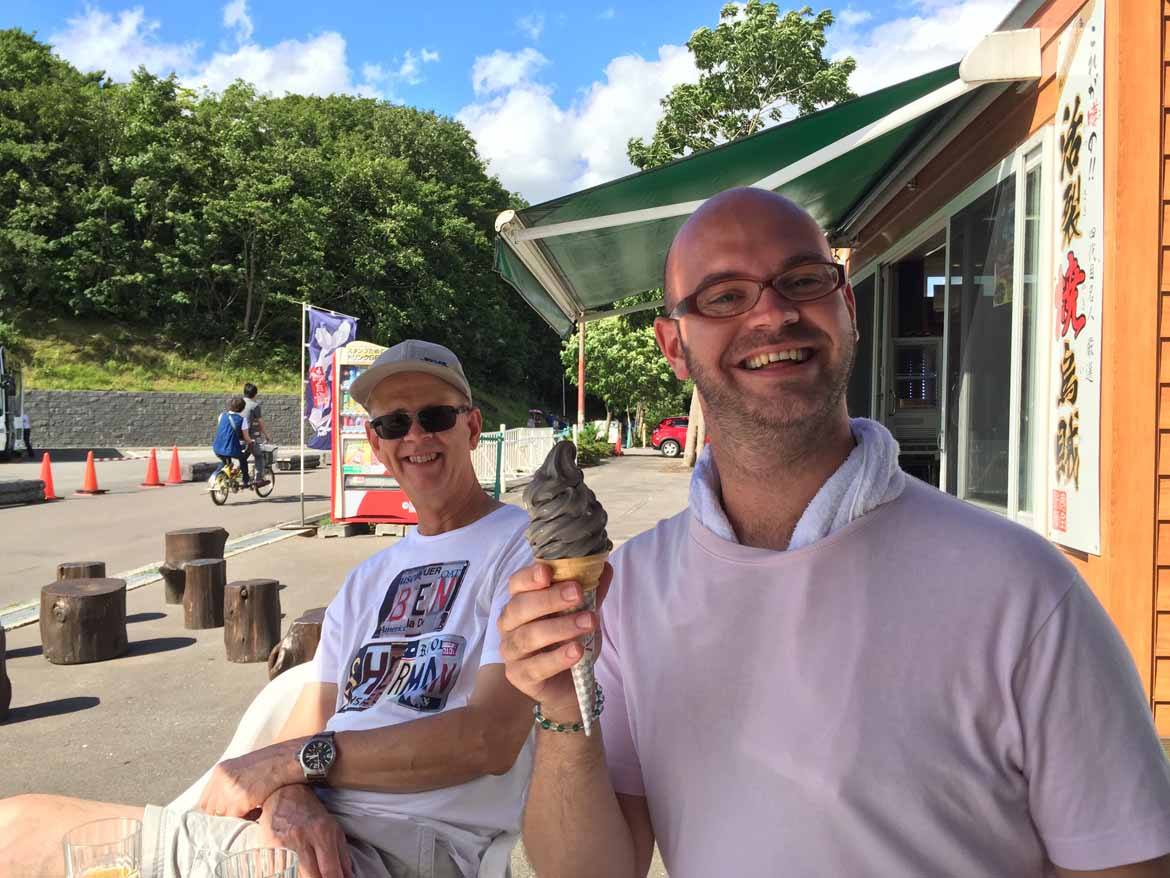 9. Corn
Cheating again on this one, as this item can be found and devoured all over Hokkaido, but the corn-on-the-cob I had in Hakodate was so delicious that I thought it deserved a mention. Hokkaido is famous for producing excellent corn, and there are stalls selling freshly cooked corn-on-the-cob everywhere. The flavour is so sweet, that it really doesn't need anything adding to it!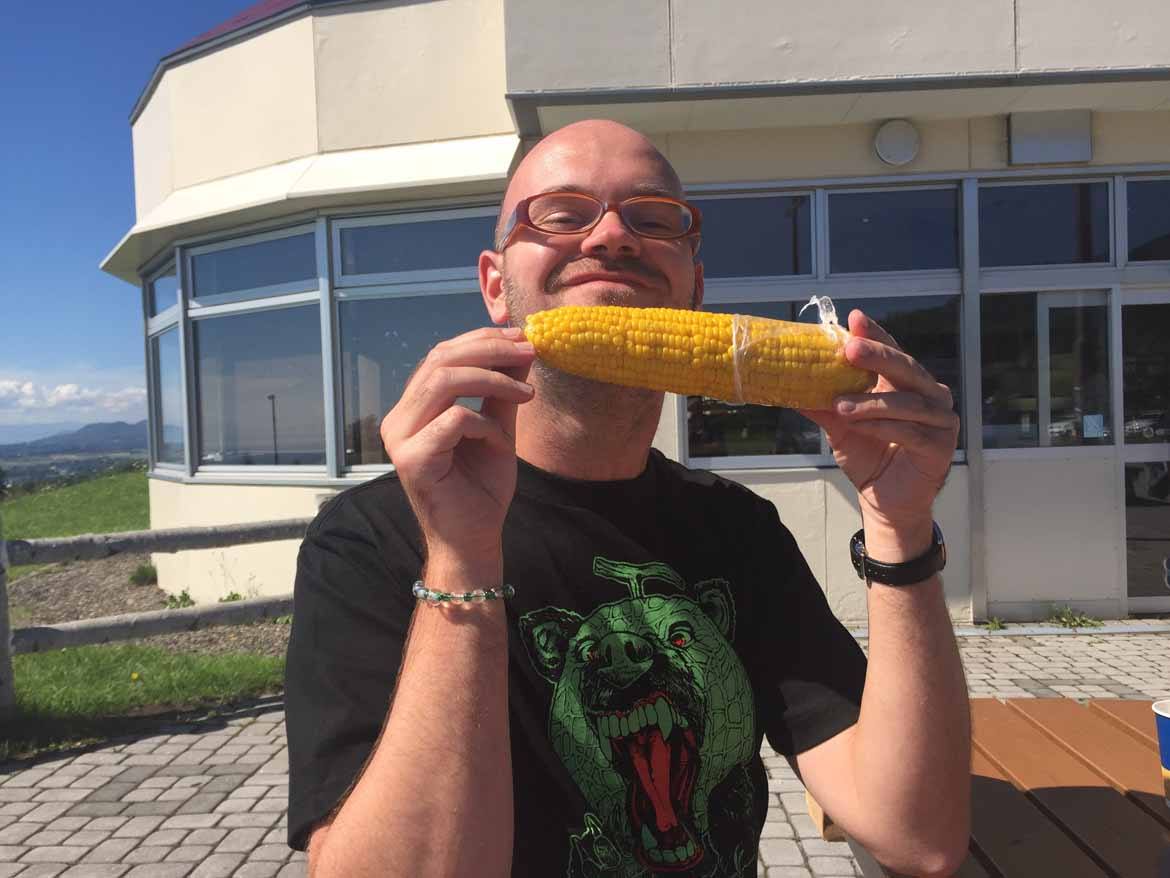 10. Raffish atmosphere
Perhaps the thing I loved most about Hakodate was also the hardest thing to pin down – the unmistakably raffish aura of the city. Perhaps it's because this kind of atmosphere often develops in port towns, or maybe it's due to the historic isolation of the city, away from Japan's centres of government in Kyoto and Tokyo. Whatever the cause however, Hakodate's rakish charms thoroughly enchanted me, and I highly recommend a visit!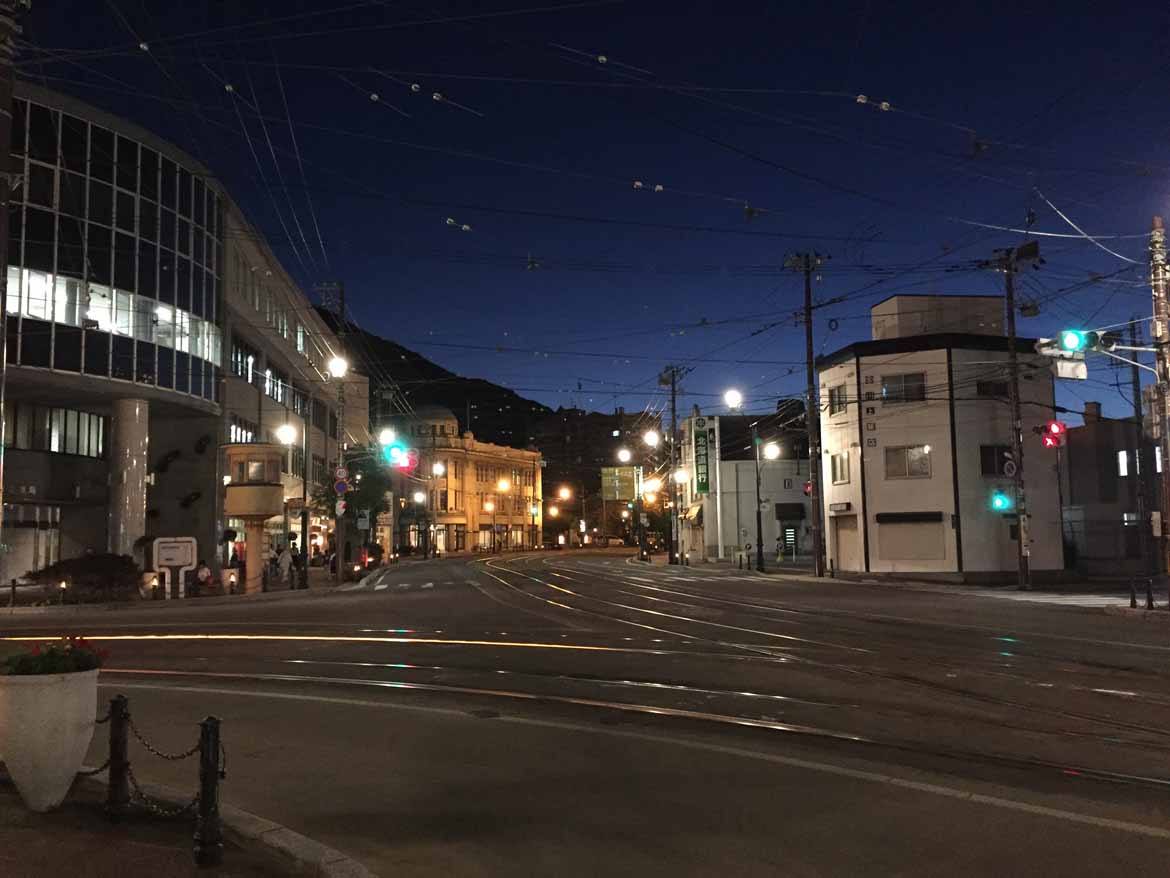 Check out the Wild Hokkaido Self-Guided Adventure on our website for an example of how Hakodate can be incorporated into a tailored trip, or speak to one of our expert travel consultants if you would like to explore this city's raffish charms! Click here to get in touch.

Like this post? Help us by sharing it!