Adachi Museum gardens
Japanese garden design and contemporary art merge with spectacular resuls in Matsue
Not all of Japan's best gardens are steeped in history; in Matsue on the Japan Sea Coast, a garden created in 1980 has been winning awards left, right and centre. Here, the line between garden design and Japanese art has been wilfully blurred to expand appreciation of the two.
The gardens surrounding the Adachi Museum of Art were created by the museum's founder, Adachi Zenko, and make use of trees and rocks from all over Japan in six sections: moss, pond, dry landscape, white gravel, pine and a waterfall garden.
The gardens can only be seen from within the museum. This inside-looking-out feeling makes the gardens feel like framed works of art, hung alongside the museum's collection of contemporary Japanese paintings.
When to go:

Make an Enquiry
For more information email us: [email protected] or call: + 61 7 3186 8800
Important notice: We are pleased to be able to offer so many amazing experiences in Japan. However, we are sorry that we can only include these as a part of a full Japan holiday package which includes your accommodation and transport alongside the experiences presented in this section of the web site.

Interested in this Experience? It is included in this tour:
A superior 14-night itinerary for those who want to discover Japan's exciting arts scene in comfort and style.

Explore the buzzing capital Tokyo, take a scenic walk around Naoshima's art house projects, relax in the gardens of Matsue's Adachi Museum and discover exquisite textile art at the foothills of Mount Fuji on this superb arts trail across Japan.
Visit the home of eminent landscape gardener Isamu Noguchi

Magical temple gardens with 120 varieties of moss.

Visit Japan's premiere bonsai district and take a two hour class with a local master.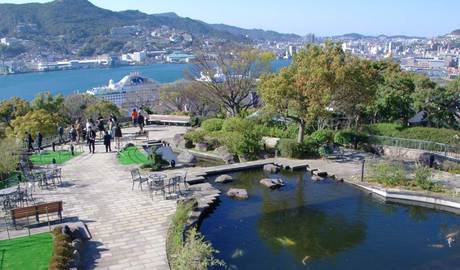 Meiji Period architecture, lovely European gardens and fantastic views across Nagasaki.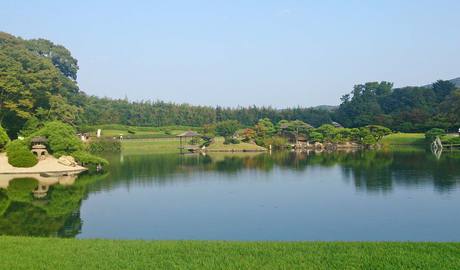 Now restored to its Edo Period glory, Okayama's Korakuen garden is home to unique features including wide lawns, a crane aviary and tea fields.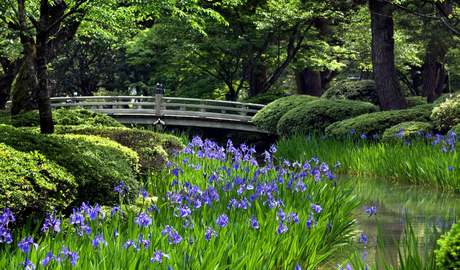 "The garden of six sublimities": spaciousness, seclusion, artificiality, antiquity, abundant water & broad views make the perfect garden in Kanazawa.