Tatedo sword fighting
Wield a sword like a samurai... well, a samurai in the movies anyway
Become a Japanese stuntman! No samurai movie would be a complete without a sword fight and tatedo is the modern Japanese art of stage fighting using swords made from wood or bamboo.

Osaka is the home of this art form, and InsideJapan can arrange an hour long lesson at a famous school which has trained actors for many Japanese action movies.

Make an Enquiry
For more information email us: [email protected] or call: + 61 7 3186 8800
Important notice: We are pleased to be able to offer so many amazing experiences in Japan. However, we are sorry that we can only include these as a part of a full Japan holiday package which includes your accommodation and transport alongside the experiences presented in this section of the web site.

Interested in this Experience? It is included in this tour:
Witness ancient collide with modern as you discover Japan's exuberant pop culture and celebrated traditional heritage.

From day-glo cafés, video game arcades and kawaii street fashions to ancient temples, exquisite gardens and spectacular natural scenery; J-Pop & Go! is the perfect mixture of kitschy pop culture and traditional Japan.
Join an hour long lesson in the art of ninja espionage in a Kyoto dojo

Learn to wave a katana sword in the style of the samurai

The chance to experience all the excitement and ritual of Japan's oldest sport, sumo wrestling.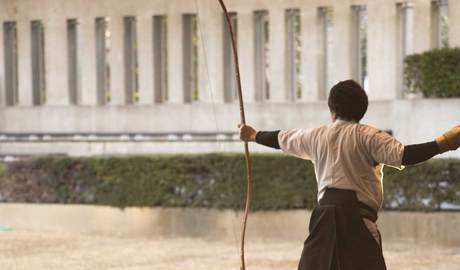 Try your hand at Japanese archery in Kyoto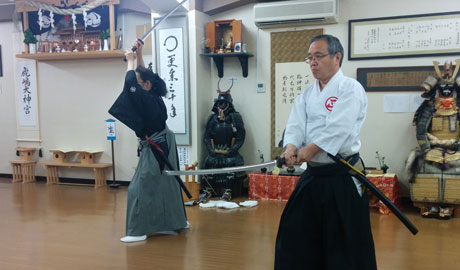 Try this modern martial art drawing on traditional Japanese swordsmanship techniques.