Samurai kenbu sword dancing
Learn to wave a katana sword in the style of the samurai
Kenbu translates as 'sword dance' and is the name given to a traditional style of Japanese dancing with a katana sword and fan. During the feudal period, the samurai performed kenbu in order to hone their mental concentration and summon up strength before a battle. You may remember a kenbu scene in the film The Last Samurai. The dance is usually accompanied by Japanese poetry set to music.
InsideJapan Tours can arrange for you to join a two hour kenbu class to step into the shoes of a samurai and experience first hand this fascinating facet of Japan's cultural heritage. During the class you'll dress in a traditional samurai costume before the instructor teaches you a range of basic sword play techniques, fan dances and samurai etiquette. After your lesson is the opportunity to watch a kenbu demonstration by experienced practitioners.
Make an Enquiry
For more information email us: [email protected] or call: + 61 7 3186 8800
Important notice: We are pleased to be able to offer so many amazing experiences in Japan. However, we are sorry that we can only include these as a part of a full Japan holiday package which includes your accommodation and transport alongside the experiences presented in this section of the web site.

Samurai kenbu sword dancing
located in Kyoto
Read more >
Interested in this Experience? It is included in this tour:
Travelling by yourself to Japan? Look no further than our Japan Solo itinerary to take all the guesswork and stress out of your holiday planning.

While any of our Self-Guided Adventures can be undertaken by yourself, this trip has been specially designed with solo travellers in mind. We've balanced time for solo discovery with numerous chances to meet fellow travellers and interact with the Japanese in hands-on cultural activities.
Try your hand at Japanese archery in Kyoto

Try this modern martial art drawing on traditional Japanese swordsmanship techniques.

Join an hour long lesson in the art of ninja espionage in a Kyoto dojo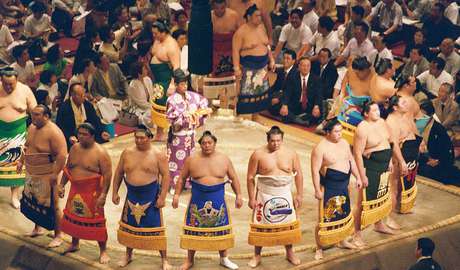 The chance to experience all the excitement and ritual of Japan's oldest sport, sumo wrestling.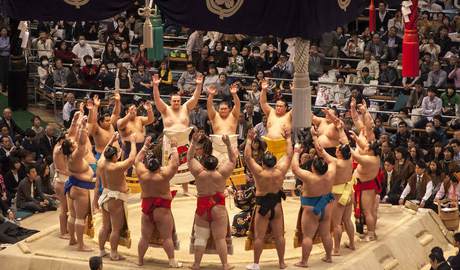 Visit Osaka for the spring sumo tournament which takes place in the city's Nanba district