Osaka sumo
Visit Osaka for the spring sumo tournament which takes place in the city's Nanba district
Seeing the sumo really is an "only in Japan" experience. The wrestlers are seeded into different categories with the new recruits and lower ranks competing in the morning. The stadium is pretty empty at this time so it's a good chance to leave your designated seat and creep down to the ringside to take photos. Many wrestlers wander freely around the stadium, so don't be shy to get your photograph taken with a sumo giant!

Later in the day the stadium seats fill up to watch the top makuuchi division who make a ceremonial entrance to the dohyo ring around 4pm. This is followed by the purification ritual performed by the Yokozuna, the highest ranking wrestlers where they stamp out the evil spirits from the dohyo.
When to go: The Osaka sumo tournament takes place in March.

Make an Enquiry
For more information email us: [email protected] or call: + 61 7 3186 8800
Important notice: We are pleased to be able to offer so many amazing experiences in Japan. However, we are sorry that we can only include these as a part of a full Japan holiday package which includes your accommodation and transport alongside the experiences presented in this section of the web site.

Learn to wave a katana sword in the style of the samurai

Try this modern martial art drawing on traditional Japanese swordsmanship techniques.

Try your hand at Japanese archery in Kyoto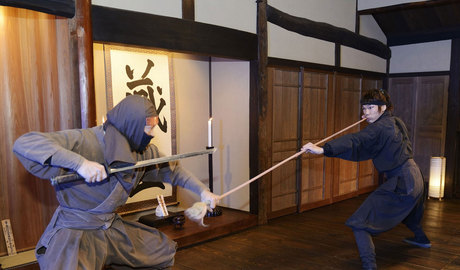 Join an hour long lesson in the art of ninja espionage in a Kyoto dojo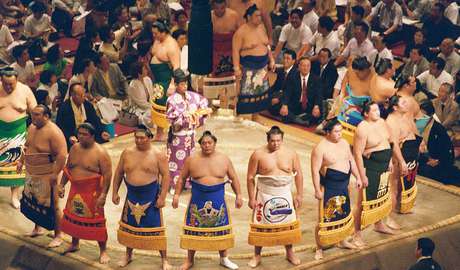 The chance to experience all the excitement and ritual of Japan's oldest sport, sumo wrestling.