Geibikei Gorge and Yugendo Cave Exploration
Enjoy a boat trip along the serene river before exploring an ancient cave
Not to be confused with Genbikei Gorge, this gorge has sheer cliff walls and trees lining the river. Different coloured leaves for each of the seasons make this a great excursion throughout the year. Enjoy a boat ride through the gorge to admire the dramatic but peaceful scenery.
Near the gorge lies Yugendo Cave. It is one of the oldest limestone caves in Japan, and features many different fossils. The cave was once underwater which accounts for it's narrow walkways and rich history of fauna. There is an exhibition hall where you can learn about it's history and creation.
Make an Enquiry
For more information email us: [email protected] or call: + 61 7 3186 8800
Important notice: We are pleased to be able to offer so many amazing experiences in Japan. However, we are sorry that we can only include these as a part of a full Japan holiday package which includes your accommodation and transport alongside the experiences presented in this section of the web site.

Geibikei Gorge and Yugendo Cave Exploration
located in Hiraizumi
Read more >
Interested in this Experience? It is included in this tour:
Discover the beautiful yet little-visited region of Tohoku, home to rugged national parks, historic cities, and enchanting hot spring towns.

The northern reaches of Japan's main island hold some of the country's most beguiling attractions: rugged national parks, mountaintop temple communities, and enchanting hot spring villages. A Northern Soul introduces some of these hidden delights, revealing a side of Japan rarely seen by outsiders.
Ever fancied learning to scuba dive? Ishigaki Island is a great place to start.

Kyoto City is nice and flat making it an ideal place to explore by bike.

For Japan's best white water experience, head to the Tone River in Minakami.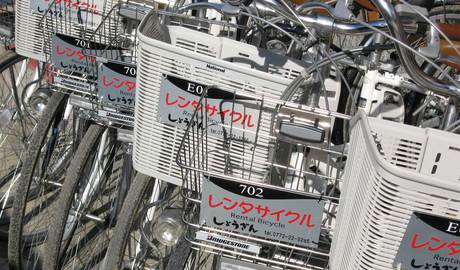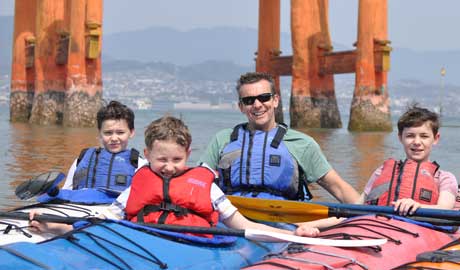 Sightseeing and exercise combine is the form of sea kayaking, a great way to see Miyajima's 'floating' shrine gate up close.