Mount Fuji climb (from Kawaguchiko)
For many there is only one hike in Japan: the climb to the top of sacred Mount Fuji and at 3,776m this is Japan's highest peak.
The official climbing season is July and August; it is only during this short period that the peak of the mountain is clear of snow and the mountain huts are open for business. Every year hundreds of thousands of people make the pilgrimage to the summit and although the climb itself isn't the most interesting hike you may do with a bare lunar landscape most of the way up, getting to the top is a fantastic achievement.
There are four trails to the summit of Fuji, and the most popular is the Yoshida trail best accessed from the Kawaguchiko 5th Station. The ascent from here takes five to seven hours and there are mountain huts all the way up, although these get crowded on weekends.

People of all ages climb Mount Fuji and no doubt you'll be passed on your way up by an old Japanese oba-chan (grandmother) or two, but this is not a mountain to be trifled with. Make sure that you have clothing appropriate for cold and wet weather. Whatever the conditions at the base, it can get very cold on top and the weather can change in an instant.
InsideJapan can provide instructions for a Fuji climb (it's very difficult to get lost!) or we can arrange for you to climb as part of a group with a guide.
When to go: Mount Fuji can only be climbed in July and August due to heavy snowfall on the summit the rest of the year round.

Make an Enquiry
For more information email us: [email protected] or call: + 61 7 3186 8800
Important notice: We are pleased to be able to offer so many amazing experiences in Japan. However, we are sorry that we can only include these as a part of a full Japan holiday package which includes your accommodation and transport alongside the experiences presented in this section of the web site.

Mount Fuji climb (from Kawaguchiko)
located in Kawaguchiko
Read more >
For Japan's best white water experience, head to the Tone River in Minakami.

Enjoy a boat trip along the serene river before exploring an ancient cave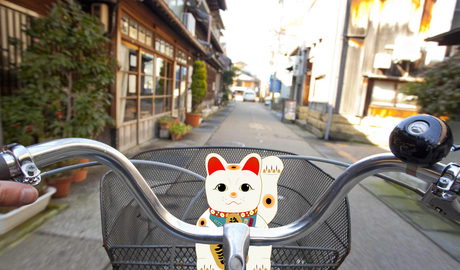 Kyoto City is nice and flat making it an ideal place to explore by bike.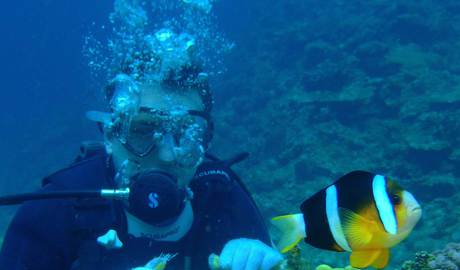 Ever fancied learning to scuba dive? Ishigaki Island is a great place to start.