Uwajima
Uwajima is a small historic city on the saw-toothed west coast of Shikoku. If you make it here you can be assured that you are well off the typical tourist trail.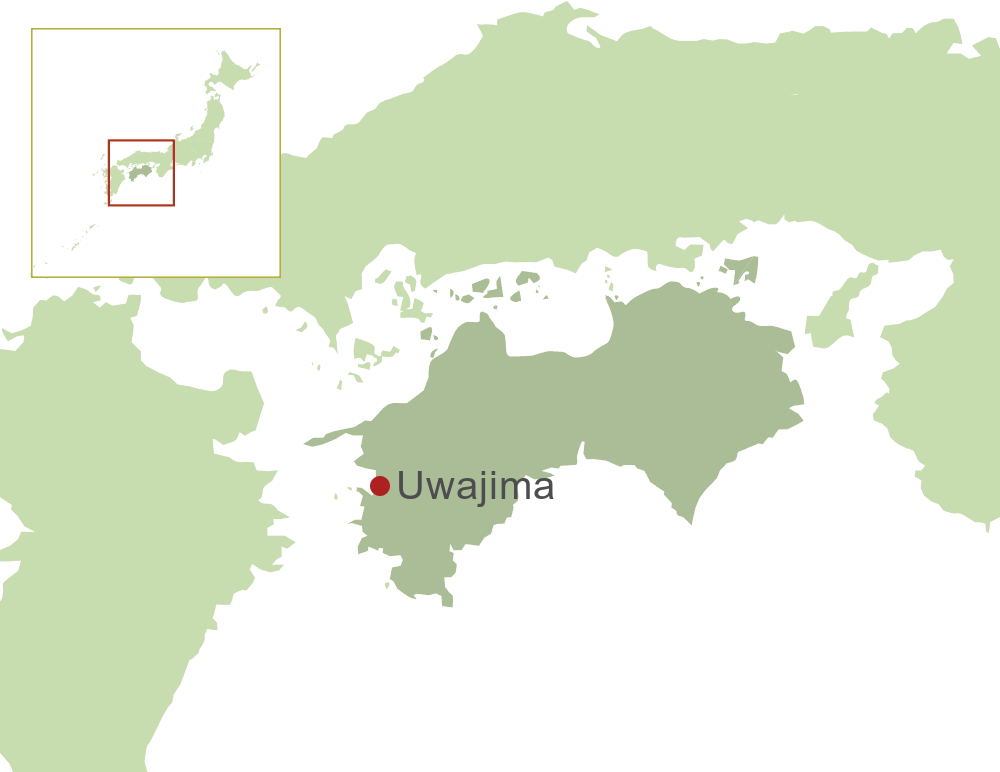 "Places like Uwajima were just made to reward travellers who are brave enough to step off the tourist trail and explore hidden Japan"
Harry Sargant, Marketing & Agents Manager
Uwajima is a fine place to simply stroll around and experience the feeling of being in a part of Japan rarely glimpsed by foreign eyes. The town's sights include a formal stroll garden, a museum highlighting Uwajima's historical importance as home to the 16th Century Date clan, and an eye-opening fertility shrine, with attached sex museum! Nearby Uwajima Bay and the surrounding coast has some stunning scenery making an excursion out of the city also well worthwhile.
Weather in Uwajima
The Climate Guide for Uwajima, Japan is perfect for planning your holiday. Monthly weather averages give the best indication of what the weather is usually like for every month of the year including figures for temperature, rainfall and sunshine.
Jan
Feb
Mar
Apr
May
Jun
Jul
Aug
Sep
Oct
Nov
Dec
Max Daytime Temperature (°C)
8
9
12
17
21
24
28
29
26
21
16
11
Min Night-time Temperature (°C)
0
0
3
9
13
17
21
21
18
12
7
2
Hours of Sunshine (Daily)
4
5
5
6
6
5
6
7
5
5
5
4
Hours of Daylight (Daily)
10
11
12
13
14
14
14
13
12
11
10
10
Heat and Humidity Discomfort
None
None
None
None
None
None
Moderate
Moderate
Low
None
None
None
Days with some Rainfall
17
17
18
16
16
19
19
18
17
13
12
15
Monthly Rainfall (mm)
60
91
145
178
206
331
306
236
250
130
93
52
UV Index (Maximum)
3
5
7
8
10
11
11
11
9
6
4
3