Rural Shikoku
Nestling in the crook between western Honshu and Kyushu, Shikoku is the least visited of Japan's four main islands. Therein lies its charm; easy to reach, yet off the beaten track, Shikoku boasts a wealth of traditional rural sights where you are likely to be the only Western face around.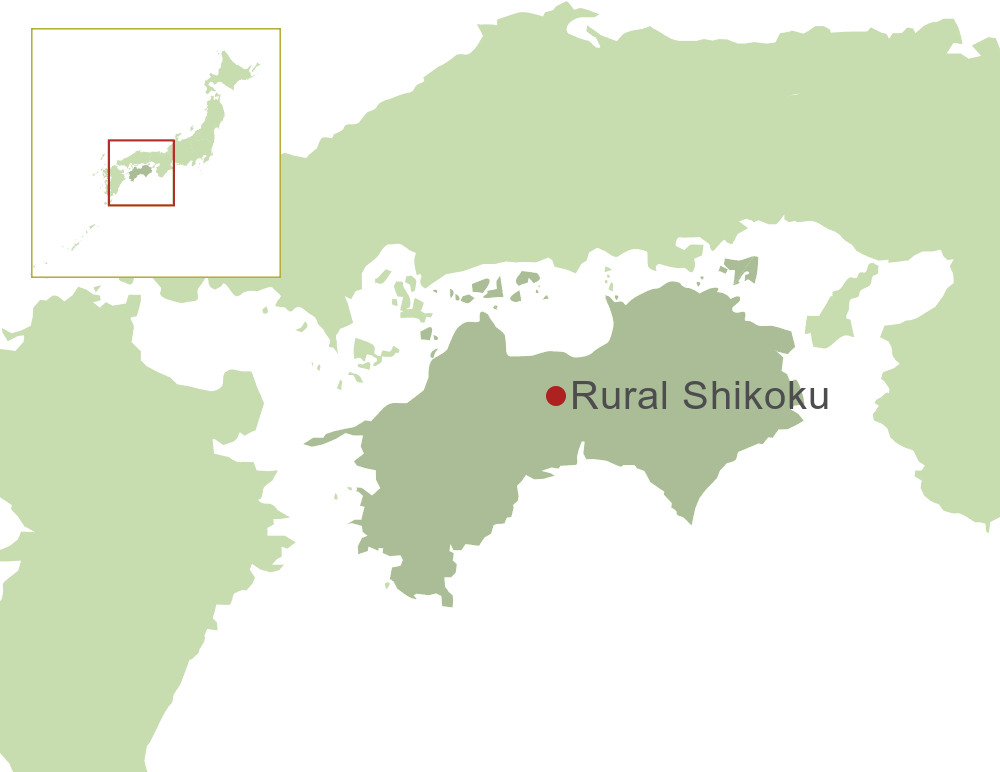 "Get off the highway and head for the land time forgot! Take a few days to discover the hidden valleys, rivers and mountains of rural Shikoku for an unforgettable holiday adventure"
Shikoku's scenery is dramatic: mountains tower above winding roads that lead you deep into hidden valleys of waterfalls and vine bridges. In sleepy isolated villages life goes on as it has for centuries, as locals fish the untamed rivers. The island also offers original castles, and unique arts and crafts such as Bunraku puppet theatre and paper making.
Wherever you are on Shikoku you are never far from one of the 88 temples of Japan's well loved pilgrimage route. In honour of Kobo Daishi, the founder of Shingon Buddhism, it takes two months to complete the 1,400km journey on foot. While you might not have that much time available, it's certainly worth visiting a temple or two and looking out for the white clad pilgrims in their pointy straw hats.
Shikoku is famous throughout Japan for udon: steaming bowls of thick white wheat noodles. Sweet potatoes in Ehime prefecture, sudachi citrus fruit in Tokushima and a huge variety of seafood along the southern shores of Kochi prefecture are also gourmet highlights.