Like this post? Help us by sharing it!
In issue 7 of east magazine, British comedian, television presenter, novelist, and playwright, David Baddiel gave us the lowdown on his family trip to Japan.

Download east magazine online, or subscribe to receive it to your door twice a year for free!
---
east meets David Baddiel
Are there things that surprise you about Japan?
I'm always surprised by the level of service. I have been before but it seems to have gone up from last time. It's amazing, but can occasionally be constricting; they seem to know everything that you're doing in advance. Changing your dinner plans can send a five-star hotel into meltdown.
What makes Japan different to anywhere else in the world?
Well that – the level of service. Also, the food. Also, the weirdness. Even though it's obviously very much part of a globalist culture, Japan always feels deeply foreign to a Westerner.
The most Japanese thing you saw?
A woman bowing to a plane.
5. What was your tastiest meal?
It's difficult to choose! We had sushi (at what I think is just a chain) at the Tsukiji fish market – it was conveyor belt, but fantastic. Also, the Hoshinoya in Tokyo did us a nine-course meal – there were a few of these – and the chef made a vegan set for my daughter, including wild mushrooms that he'd had picked that morning. It was amazing.
Describe Tokyo's Robot Restaurant in three words.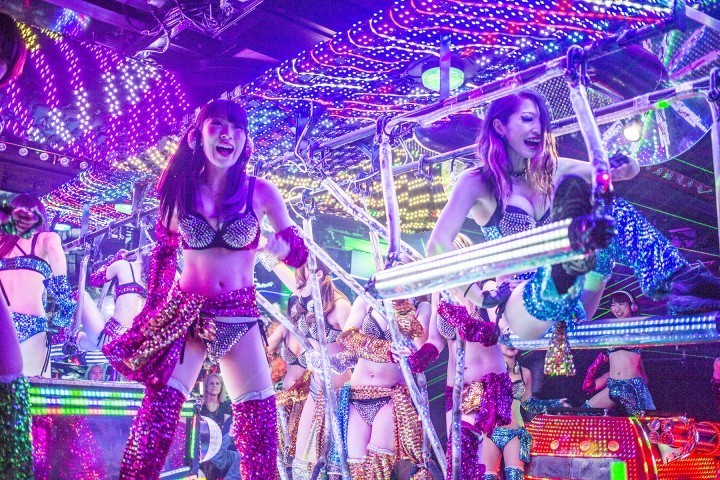 Legal acid trip.
What did your kids enjoy the most?
They loved the animal cafés, and my son particularly liked the onsen; the one in the Hoshinoya Tokyo is great. I wish we'd gone to some public ones – I did that in 2002 in Tokyo and it was amazing.
Not many travellers make it to the jungle-clad Iriomote Island, did it feel like a world away from Tokyo?
Yes and no. The weather was nice – which it wasn't anywhere else in the country; typhoon season actually happens there, but thankfully we missed that. There is also a laidback beach culture which feels quite un-Japanese. The Hoshinoya in contrast is still very Japanese – it's very organised, and there's a lot of bowing.
Did you have a favourite place?
I love Kyoto, when you can get away from the crowds. But after coasteering on Iriomote, our guide took us back to the car by river instead of road. As we swum back, it was sunny and astonishingly beautiful, so it's a joint favourite.
10. Any advice for other travellers to Japan?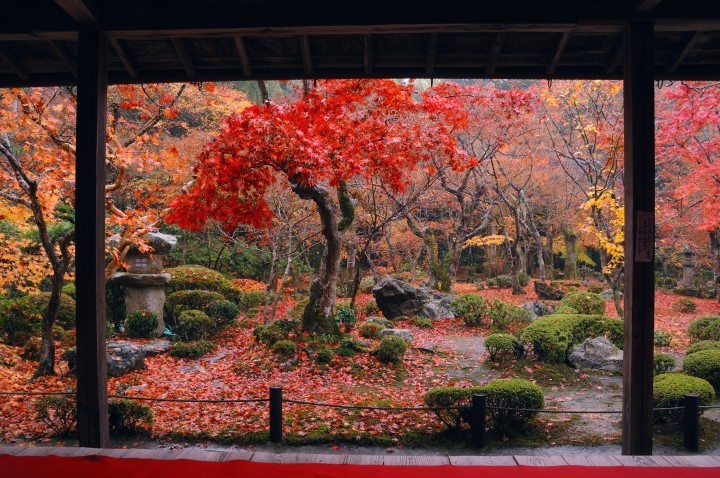 Yes. The weather is humid but overcast in August – I prefer spring or autumn instead. And whilst it's brilliant, don't just stay in Tokyo!
---
David Baddiel travelled on an InsideJapan Tours Self-Guided Adventure to Tokyo, Kyoto, Izu Peninsula and the Okinawa islands.
Whether you see yourself spending an evening at the Robot Restaurant or swimming through waterfalls, get in touch and we'll help tailor your perfect trip.
Like this post? Help us by sharing it!