Like this post? Help us by sharing it!
Richard Farmer is one of our expert Japan tour leaders. He lives in Kyoto, Japan's capital of culture and tradition, and heart of the fascinating Kansai region – a veritable hotbed of sightseeing delights. Today, he's headed out to Uji to visit one of the oldest buildings in Japan and discover some of the area's other accomplishments.

I've enthused before about Kyoto's ideal location as a base for some fantastic day trips, and this time I'm remaining true to form! I want to introduce one of my favourite easy day trips from Kyoto – the small city of Uji, just 20 minutes by train from Kyoto. Although Uji is most famous for the Byodo-in Phoenix Hall, in this piece I would like to focus on two of Uji's lesser-known hidden gems, where you can escape the crowds and enjoy some tranquillity.
If you take a rapid train from JR Kyoto station, you can be in Uji in 20 minutes, but I actually recommend taking a local line train and getting off one stop early at Obaku. A short walk from Obaku station will take you to Mampuku-ji, one of my favourite Zen temples in the Kyoto area, which you can read about here.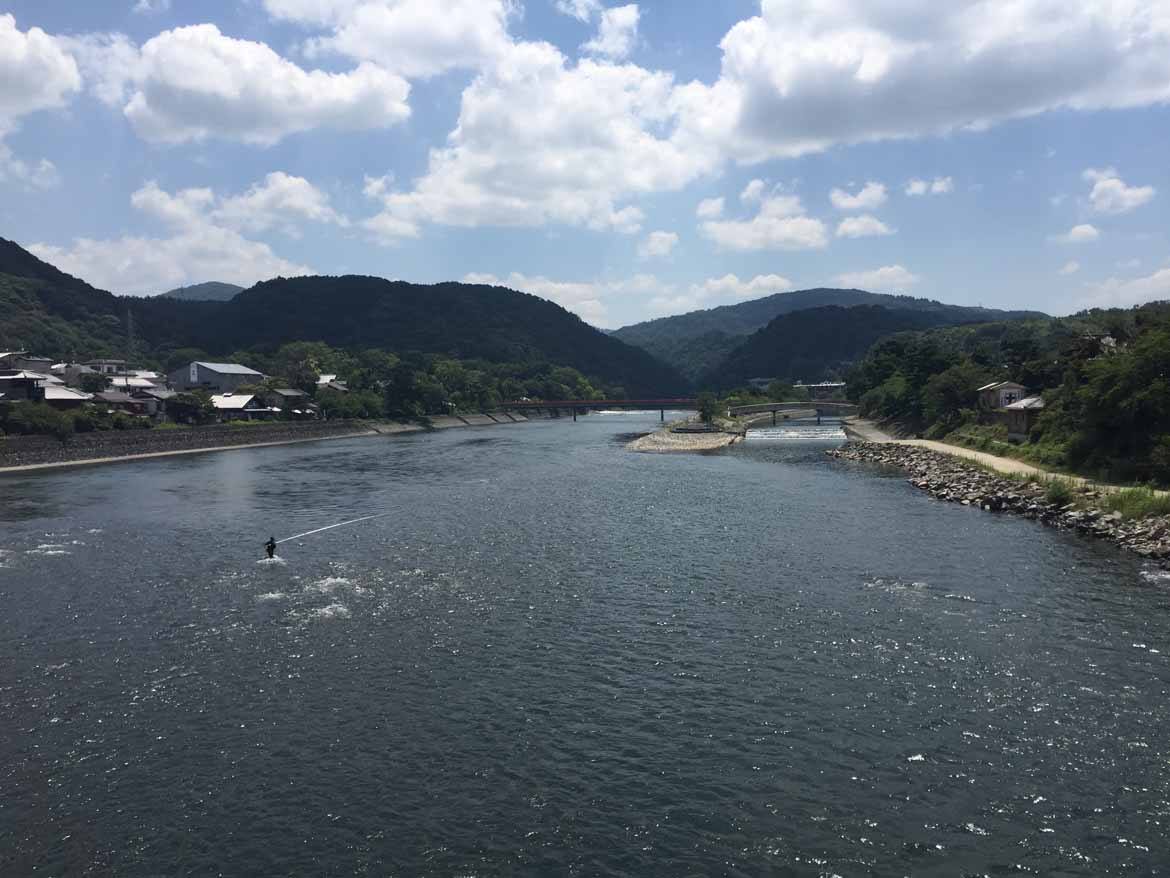 Once in Uji, it's just a short walk from the station to the famous Uji River and one of Japan's oldest bridges. Dotted around this area are many monuments dedicated to Murasaki Shikibu, author of Japan's (and in fact the world's) first novel, The Tale of Genji. The final 10 chapters of her epic novel are known as the "Uji Chapters", as they take place in the city of Uji and its environs. There is even a museum dedicated to the book in the city.
During the summer months, cormorant fishing takes place on the river in the evenings. Trained cormorants catch ayu river fish and bring them back to the waiting boats and fishermen.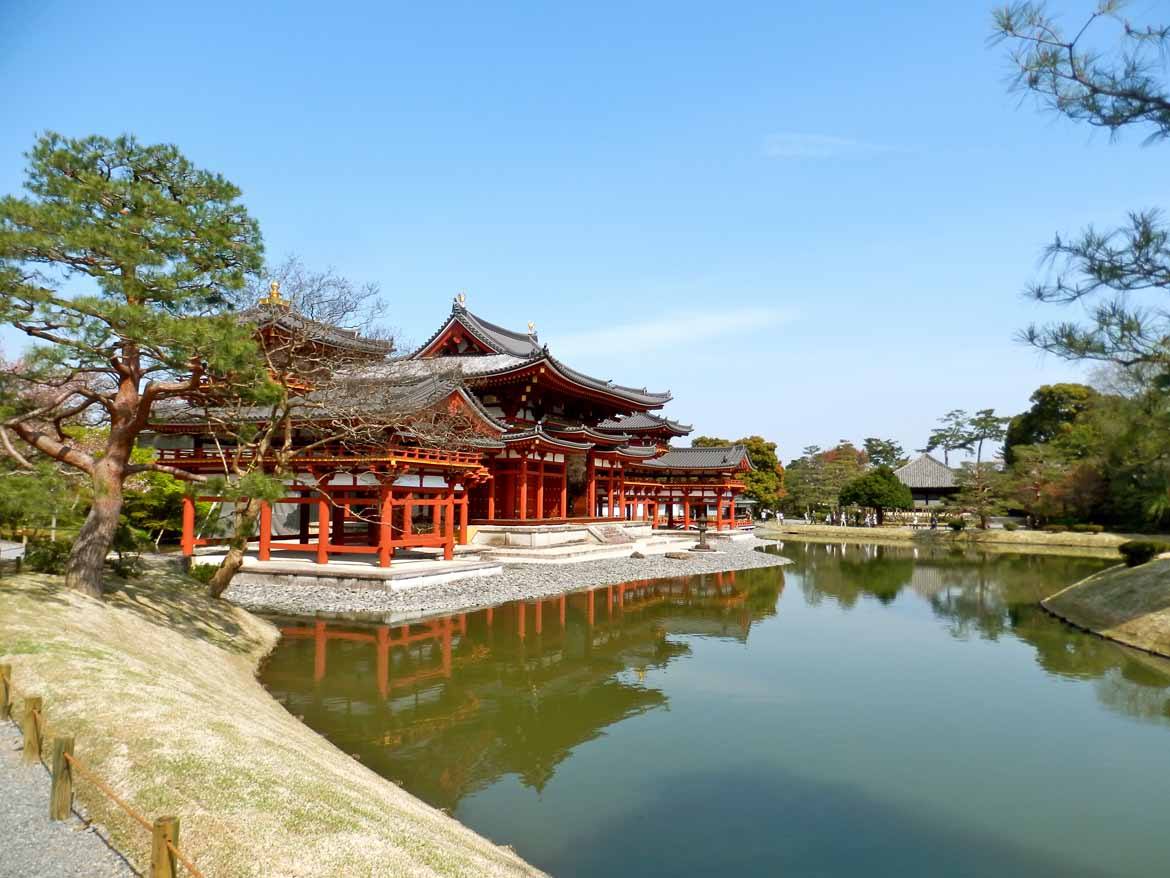 A short walk from the river area takes you to Uji's most famous site, Byodo-in Temple. A quick rummage through your pockets for a 10 yen coin will give you a sneak preview of what's in store. The temple's famous Phoenix Hall is depicted on the back of the coin.
The grounds of Byodo-in are supposed to represent a Pure Land paradise, and the Phoenix Hall itself, at nearly 1,000 years old, is a superb example of Heian Period architecture. Within the temple grounds you will also find an excellent modern museum containing artefacts from the temple and interesting historical information. Well worth a look, and included in the price of the temple admission.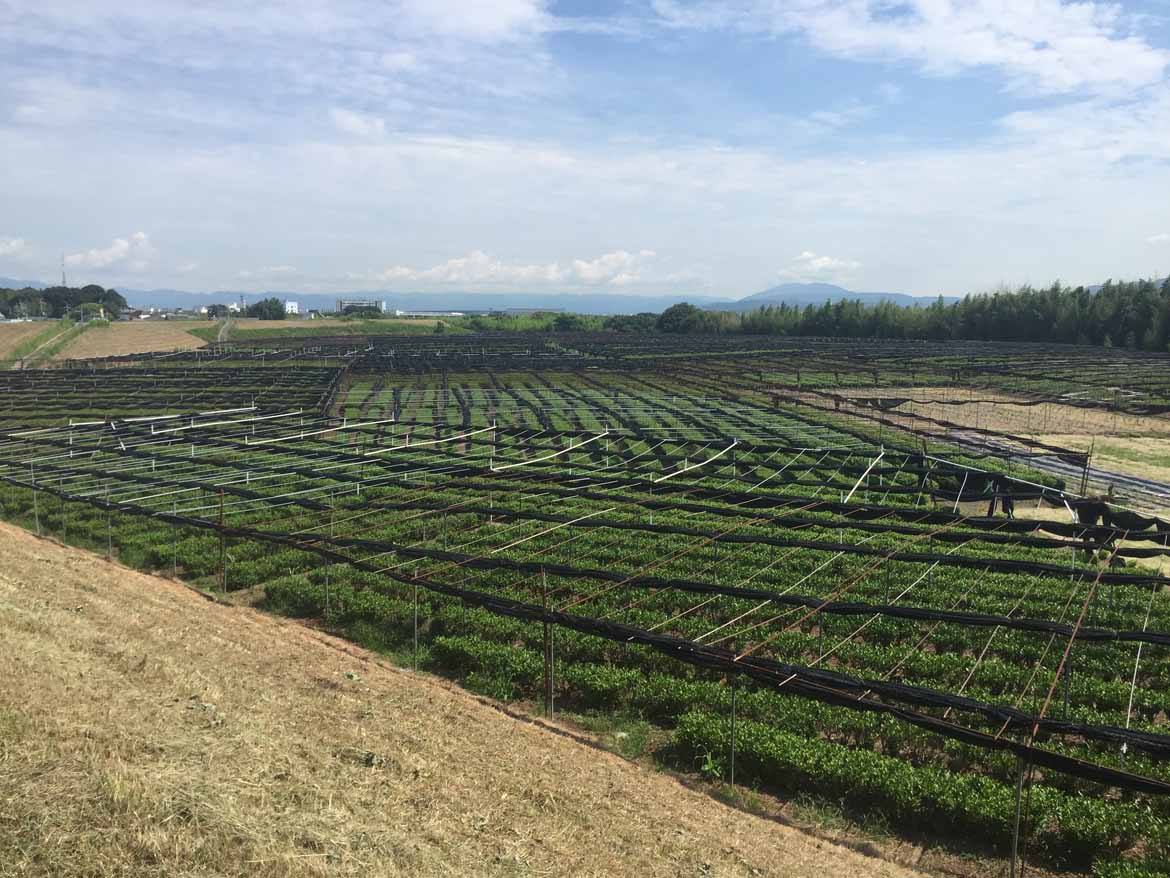 Walking back towards the river you will pass dozens of shops selling Uji's most famous local product – green tea. The tea from Uji is renowned throughout Japan as being some of the finest in the country, and you don't have to go too far out of the city centre before you encounter row upon row of sprawling tea bushes. Along with shops selling packs of tea to take home, you'll also find plenty of cafes lining the street selling the fresh brew for immediate consumption, with beautifully presented Japanese sweets and cakes on the side.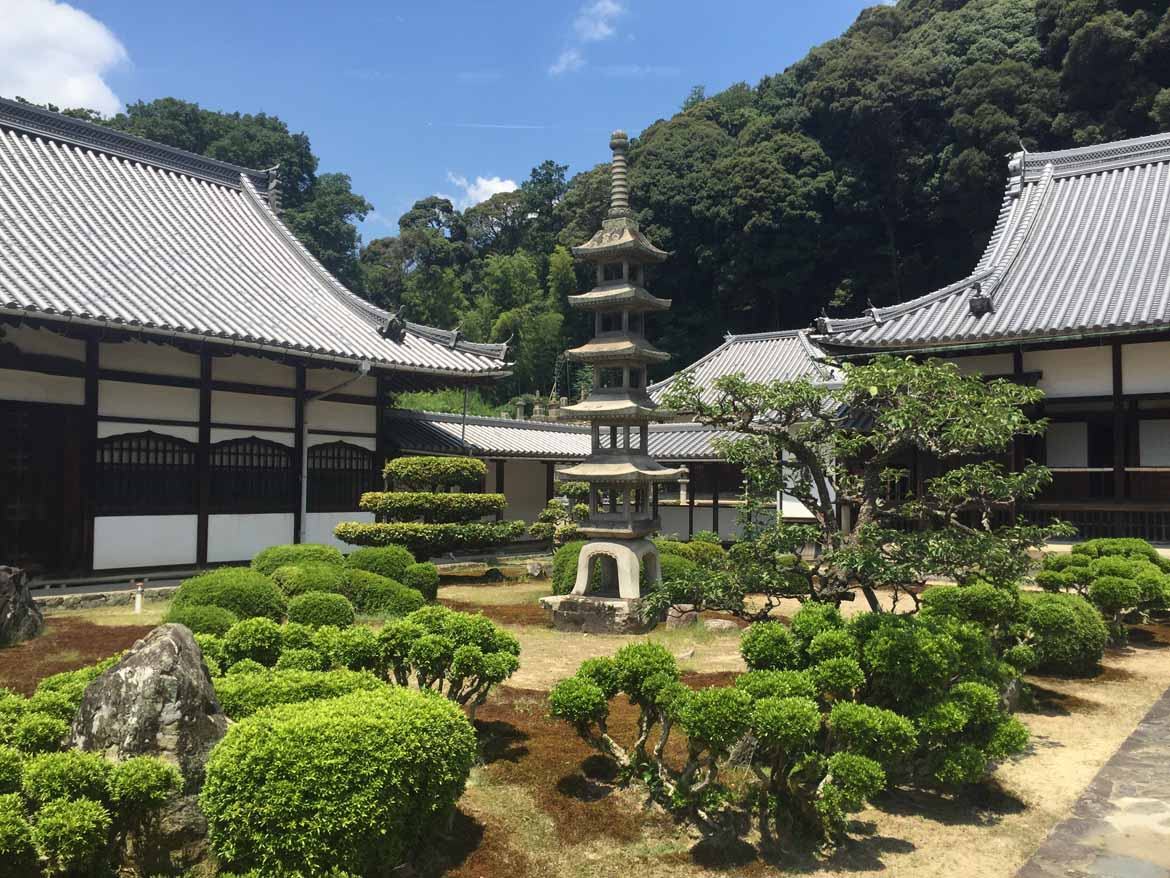 A stroll over the Uji bridge to the other side of the river will take you to Kosho-ji, a wonderfully quiet Zen temple that is largely ignored by visitors to Uji, who tend to focus solely on Byodo-in. This makes it a delightfully calm place to come and escape the crowds. The grounds are beautiful and are actually free to explore, although I recommend paying the very modest entrance fee of 300 yen to have a look inside the building itself. The temple is so quiet that there isn't a permanently staffed ticket desk. Instead, you'll need to ring the little doorbell inside the entrance to alert one of the priests, who will come and collect your money.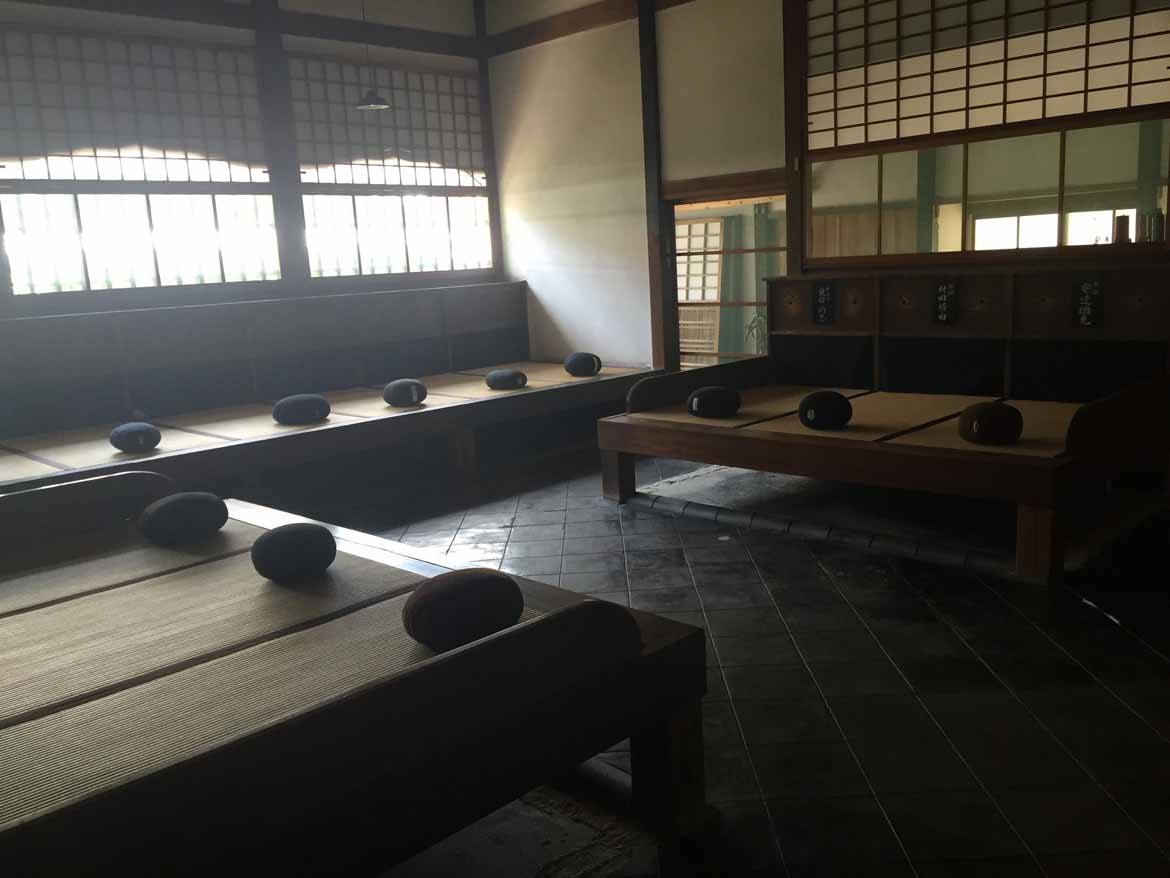 Once inside the temple, you'll be able to see a few extra little gardens that aren't visible from the main grounds. One of the most interesting things you can get a peek at is the inside of the sodo, the meditation hall of the temple. Kosho-ji is still very much a functioning Zen monastery with monks dedicated to full-time practice. It's pretty rare to be able to look inside the meditation hall of a Zen temple, so make sure you check it out! It's also possible to come here on the first and third Sunday of each month to take part in the morning meditation session (irregularly cancelled for special events, so highly advised to contact the temple beforehand if you're making a special trip for this. Your Inside Japan travel consultant can do this for you).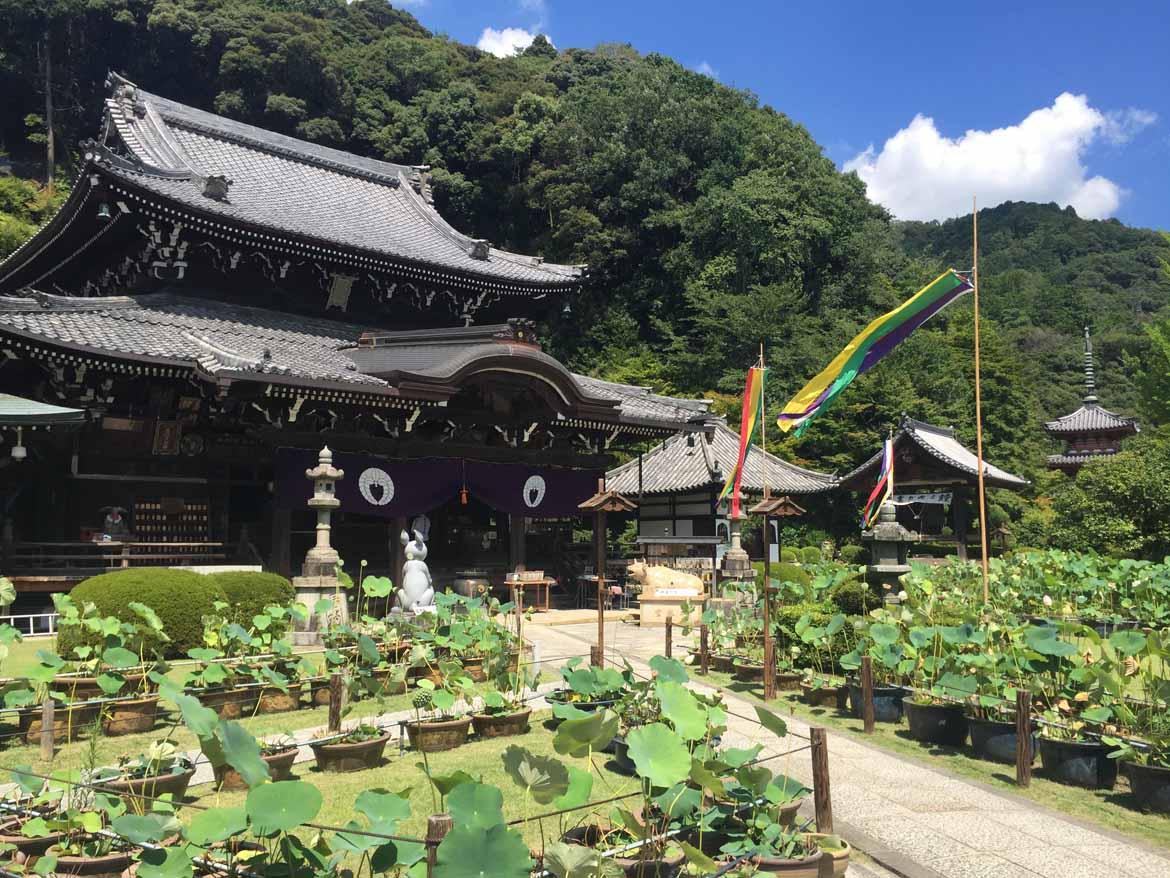 The final hidden treasure of Uji that I would like to introduce is slightly outside the town centre; about 20 minutes walk from the river area or a short bus ride away. Mimuroto-ji is a temple famous for having thousands of azaleas and hydrangeas that flower in the early summer, as well as hundreds of lotus flowers that bloom in July and August. Aside from the stunning gardens and the grand temple buildings, one of my favourite things about this temple are the three interactive monuments scattered around the temple grounds.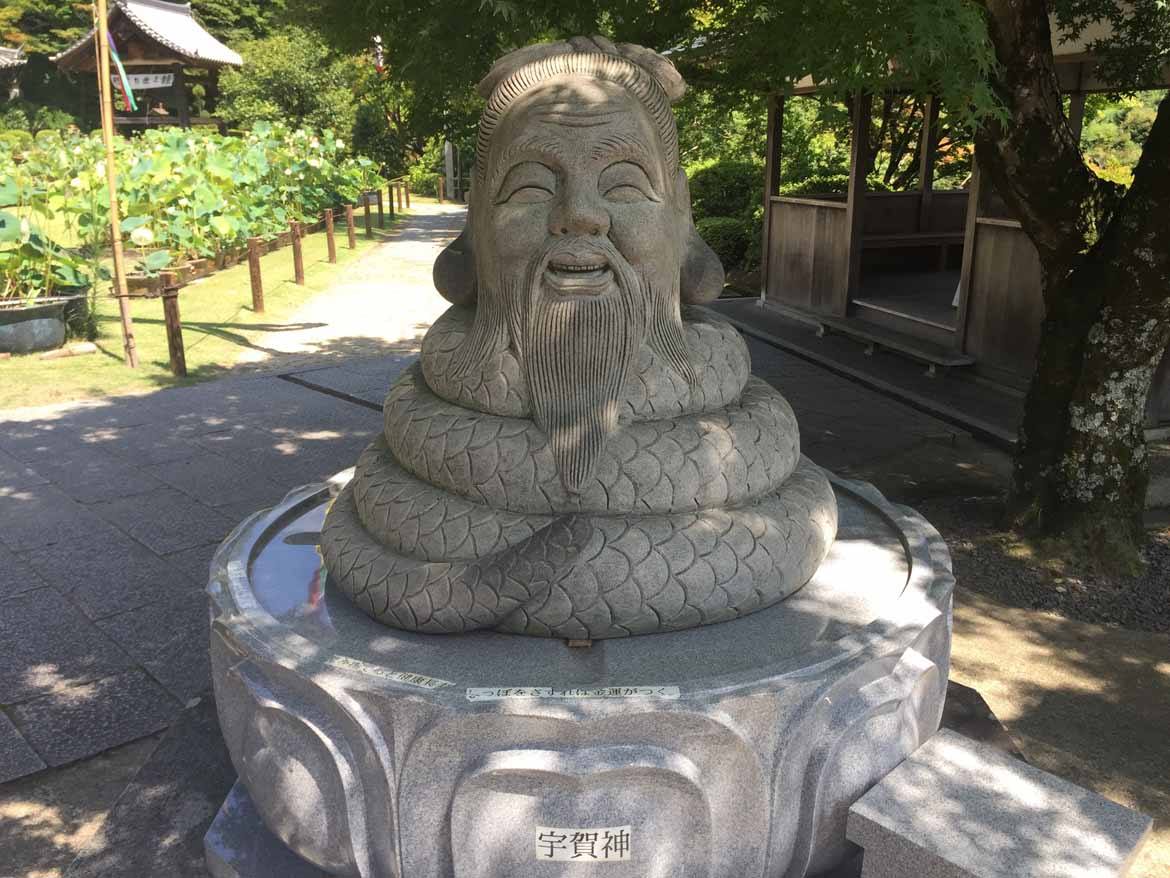 The first monument you will stumble upon is this guy, Ugajin. Ugajin is a harvest and fertility god who can be depicted in either male or female form, but always with the head of a human and the body of a serpent. It's considered good luck to rub the statue, but you get to choose what kind of good luck you would like to receive! If you rub the ears, then you will get happiness and good fortune; if you rub the beard, you will be blessed with long life and good health; and if you rub the end of the tail, plenty of money will come your way. The choice is yours!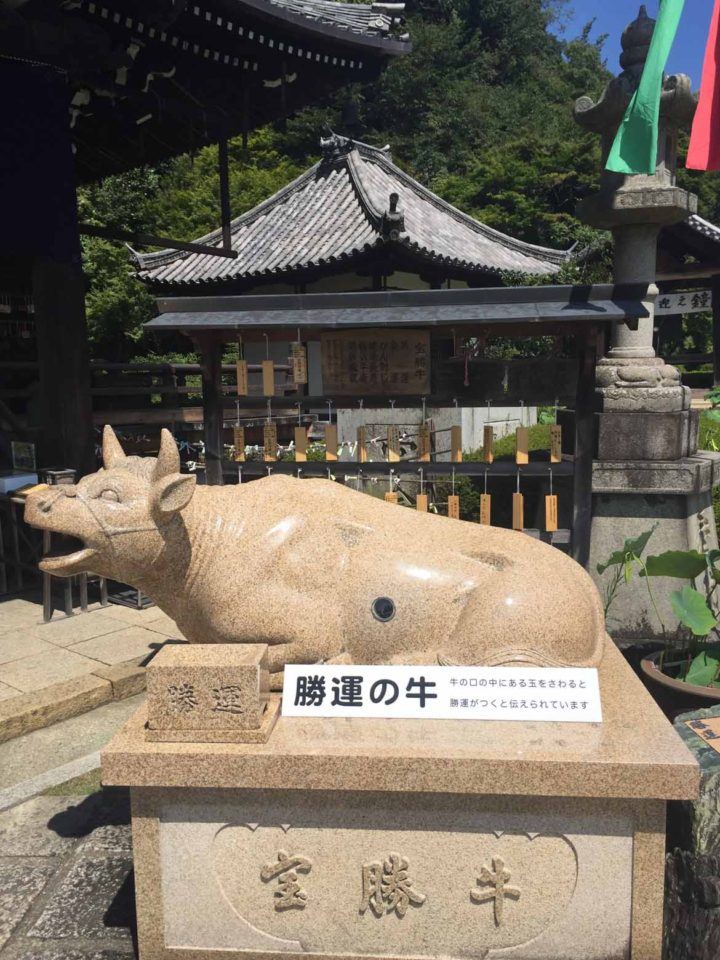 The second interactive monument is located next to the temple's main hall. If you're willing to shove your hand down this stone ox's throat, you'll find a stone ball lodged inside. Touching the stone is said to bring you certain victory in your endeavours.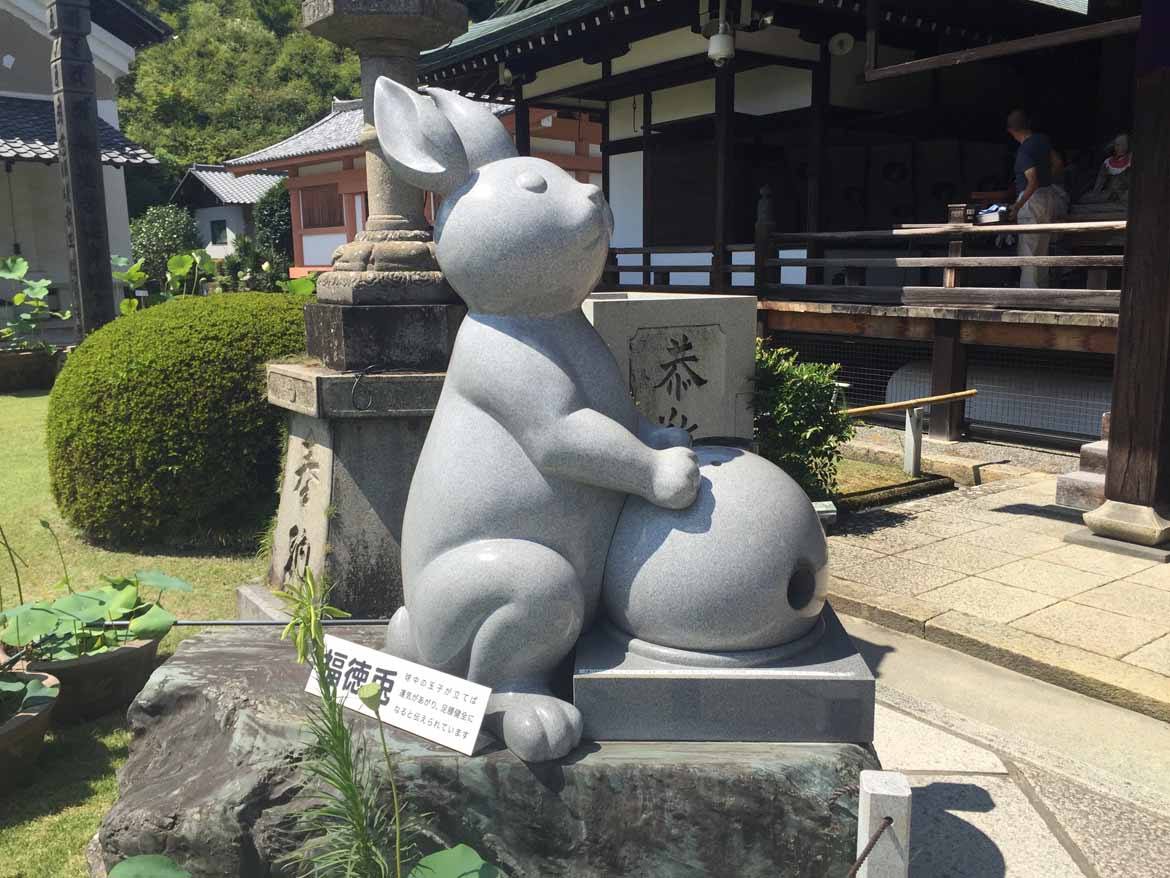 The final monument is located close by to the ox and takes the form of a rabbit guarding a big stone sphere.  Inside is an egg shaped stone, which you reach inside to touch. It's said that if the egg is standing upright, your wish will be granted. What I find particularly interesting about this monument is that the egg is completely freestanding, meaning it's up to you to either leave the egg as you found it, or to change its position. Essentially you have the power to affect the outcome for the next person who comes along!
With tea, temples and tactile totems galore, Uji makes a great day trip from Kyoto, which I highly recommend including in your plans!
If you're interested in visiting Uji on your trip to Japan, just tell your Inside Japan travel consultant and they'll help you plan the perfect day trip. To get in touch by phone or email, follow this link.
Like this post? Help us by sharing it!