Like this post? Help us by sharing it!
With its subcultures, private bars and insider geekery, Tokyo often feels like two cities: the one in the guidebook and another just out of reach – our experts pass on their tips to unlocking the secrets of alternative Tokyo.

Those of you who receive our tri-annual magazine, East, will no doubt enjoy reading about our favourite destinations in Tokyo – both the well-known and the little-known. (And those of you who don't receive East – you can sign up here. It's free!)
When we were researching the article, our resident Tokyoites came up with far more suggestions than we could ever squeeze into one small article, so it soon became apparent that we'd need a more extensive guide. And so, here it is!
Below, our Tokyo addicts take you beyond the city's most famous districts and into the back alleys, hidden corners, and secret hangouts of this vast warren of a city. If you really want to get beneath the surface, read on…
Shimokitazawa
by Katrina Cordery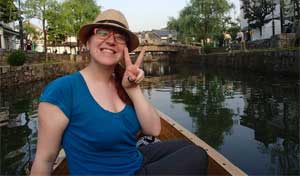 Just a short hop from Shinjuku on the Odakyu line, or from Shibuya on the Keio Inokashiro line, Shimokitazawa is Harajuku for grown-ups. I lived a couple of stops away during my year in Tokyo, so I'm well acquainted with its shops, bars and cafés!
The north side is quieter and filled with coffee shops, while the south side has more of a buzz, with an array of bars catering to Tokyo's hipster crowd. Whether you want to shop for clothes that are categorised by fruit instead of price, drink a latte with a cute face drawn in foam, or simply attend an instant ramen party at a reggae bar, it's all just great fun.
What Shimokitazawa is best-known for is its impressive array of second-hand clothes shops, which make it easily one of the best places in the capital to pick up a bargain. In fact, the residents of Shimokitazawa are well-known among Tokyoites for having fended off plans for a vast underground station shopping mall of the kind commonly found at stations across Japan, preferring to protect their thriving independent shopping culture.
Harajuku is great if you're looking for kawaii (cutesy) threads and the kind of Lolita fashion Tokyo is famous for, but, as any Tokyoite will tell you, Shimokitazawa is where the cool kids are.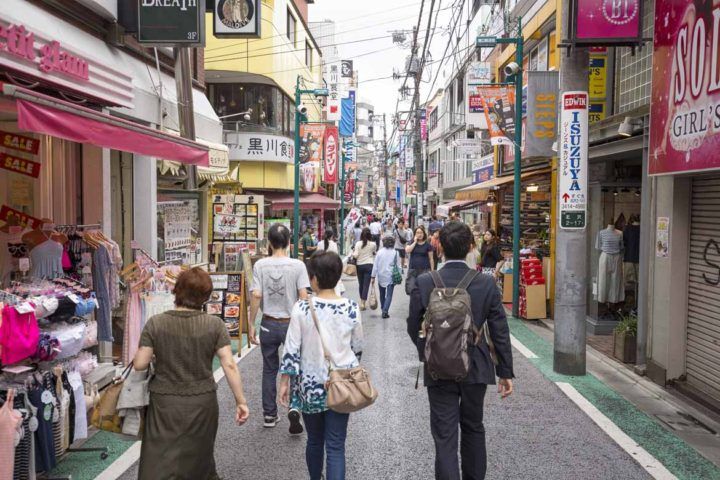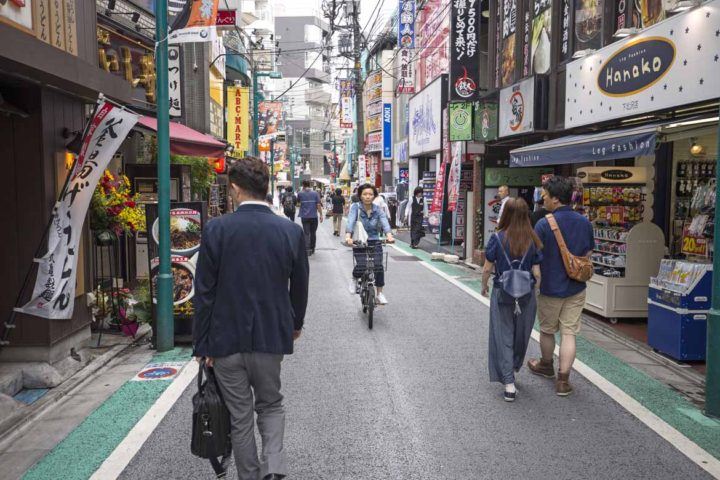 Kagurazaka
by Elisa Ferroni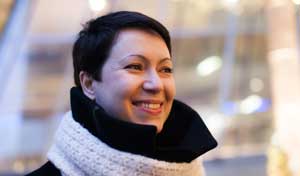 Shinjuku is Tokyo's bustling business and entertainment hub, but you don't need to stray far to find a bit of (relative) peace and quiet in the capital. Near Iidabashi Station in the Shinjuku ward, Kagurazaka abuts the Imperial Palace moat and is known for its boutique shops, bijou cafés and sizeable collection of French restaurants – a consequence of the L'Institut Franco-Japonais de Tokyo, which has its headquarters here.
Kagurazaka began life as a hanamachi, or "flower town" – Tokyo's geisha district. Though the golden age of the geisha ended with World War Two, this elegant history is still to be seen in the kimono shops, teahouses and confectionary shops that remain in the area's narrow streets. Kagurazaka is also famous as the haunt of some of Japan's foremost literary figures, including the writer Soseki Natsume, and is home to the wonderful Akagi Jinja – a modern Shinto shrine designed by the architect Kengo Kuma and opened in 2010.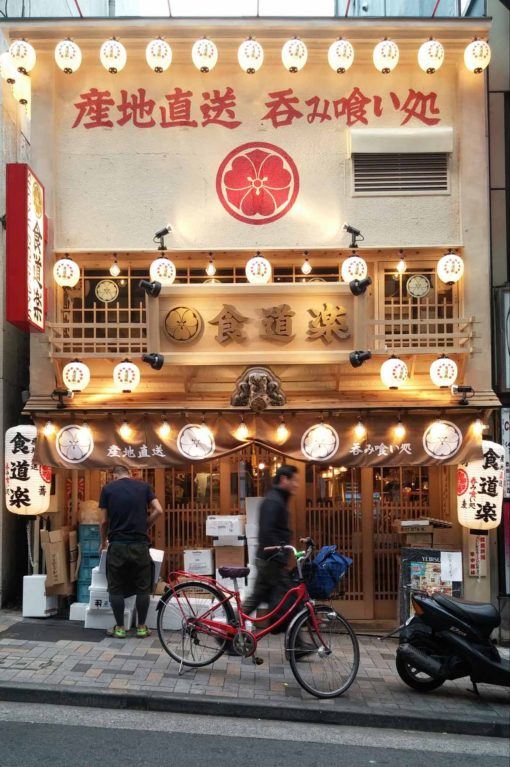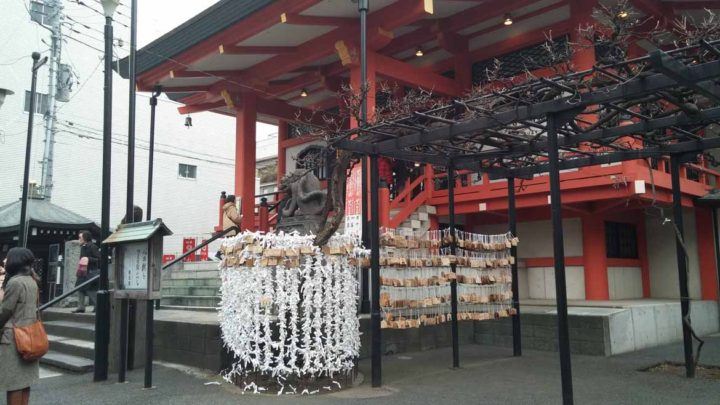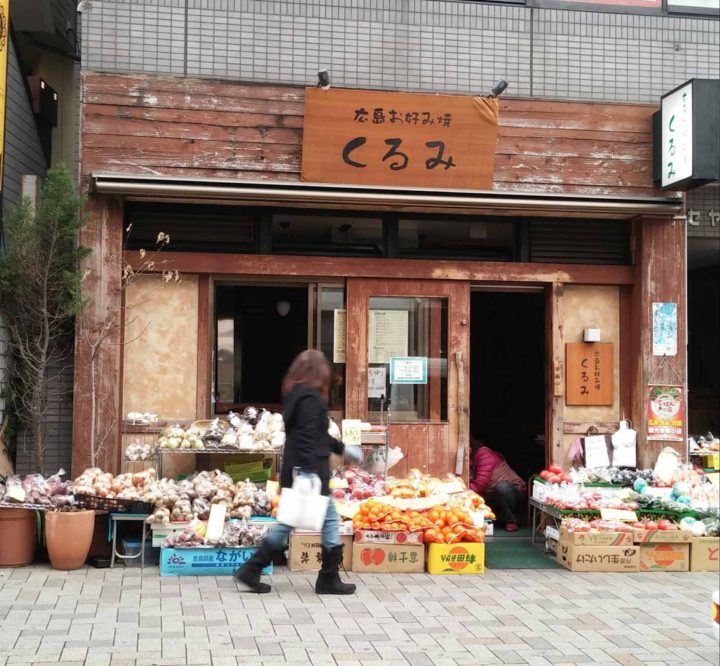 Koenji
by Steve Parker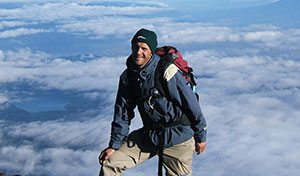 Koenji is what's known as a dormitory town. With its direct rail access to Shinjuku, Akihabara and Tokyo Central, it certainly has its salaryman and OL ("office lady") population – but Koenji is more than a commuter town.
Away from the station, Koenji's neat, narrow residential areas are peaceful havens of suburban order and mutual respect, with perfectly maintained tiny gardens and immaculately clean streets. Meanwhile, its lively centre also has a 24-hour pulse. Tiny backstreet bars and raucous izakaya (pubs) are often refuelling late-night/early-morning drinkers until the first trickle of commuters start to wind their way to the station for a new day in the office.
For most visitors to the area, Koenji is not a town of sights, but of vibe. It is very much a place to come to shop, eat, drink, chat, catch some music, and generally enjoy a laid-back, non-pretentious, non-touristy Japanese urban experience.
The town assumed a hippy reputation in the 60s and 70s, and today its musical and fashion scene are still tangibly to the fore as you stroll the streets of Koenji. Music is all around: record shops attract obsessive vinyl collectors prepared to flick through thousands of sleeves in search of that prized disc; under the railway tracks, singer-songwriters often brave the cold and din to belt out their tunes to any passing pedestrian.
Although often labeled as the birthplace of punk rock in the capital, the music on offer is varied. On any given evening, at live venues such as Club Missions, you can certainly still get a hit of anarchy from time to time. Go to UFO Club for the quirky and avant-garde; High for indie rock and an electro-pop performances; and Penguin House for, well… anything goes!! Amateur performers range from teens to retirees, with pretty much everyone doing it for simply the love of music.
I may only live on the fringes of Koenji, but I have grown to love it, and feel proud to introduce it to you as "my town".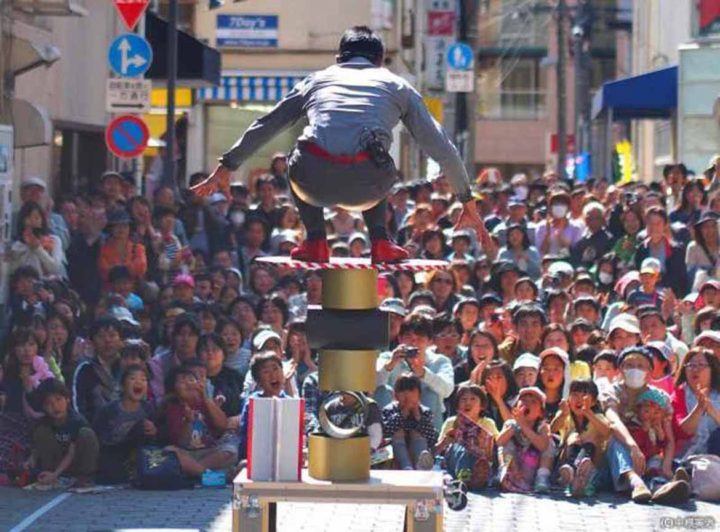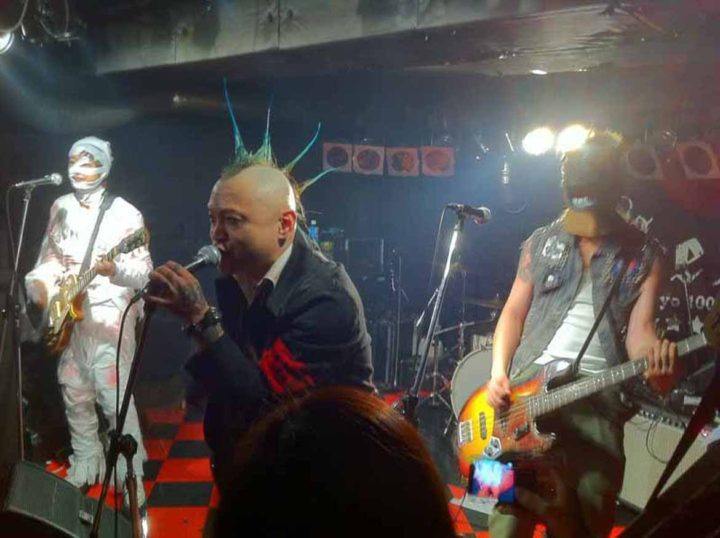 Yanaka
by Yuki Hunter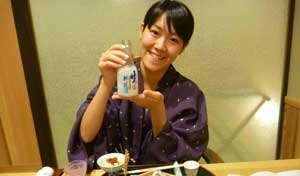 Take the JR Yamanote line and get off at Nippori Station, leaving through the north exit. Continue past a peaceful, park-like cemetery and make your way down the Sunset Dan-Dan stairs to Yanaka market street – much more chilled-out than bustling Asakusa! Here, you can shop for authentic Japanese clothing, get your hands on good-quality crafts and browse the street food being cooked at stalls along the street. Yanaka is particularly famous for its cats – both real and otherwise – so keep your eyes peeled for feline friends!
There isn't a grand temple focal point to compete with Asakusa's Senso-ji, but there are lots of smaller temples that are quiet and pleasant to wander, such as Daien-ji, Zuirin-ji or leafy Tenno-ji. Try to visit Yanesen, where you can take part in traditional activities, such as tea ceremonies or calligraphy (on prior arrangement), and stop by at Scai, an art gallery in a converted bathhouse.
When I take friends to visit Tokyo, I always rent a bicycle and cycle through the neighbourhood to Ueno Park and 'Kitchen Street' before finishing at Asakusa. If you're into sewing, you might also like to head out of the south exit of Nippori Station, where you'll find countless shops selling textiles and haberdashery.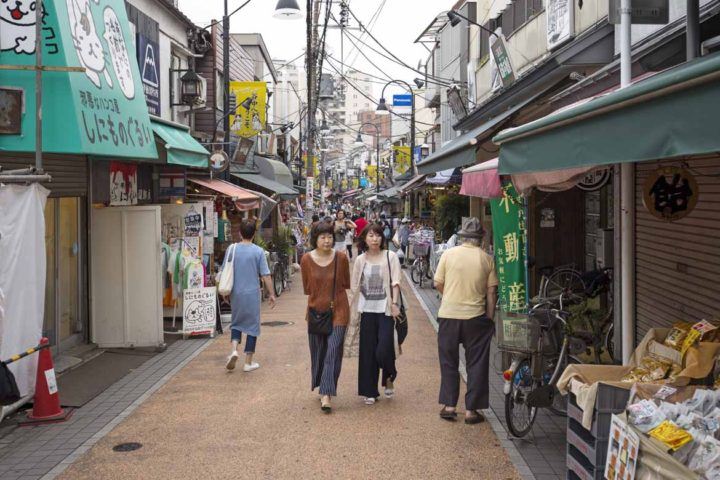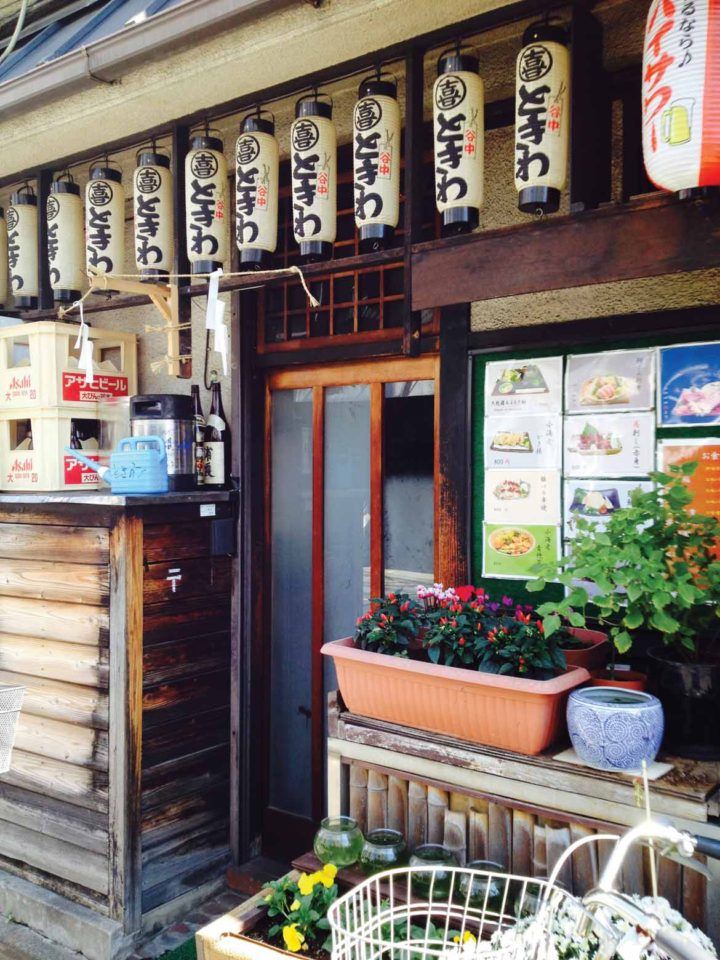 Takadanobaba
by Benjamin Guest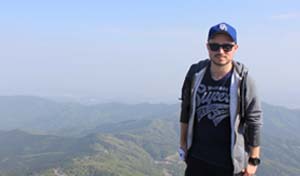 In Japanese, takada means "high field" while baba means "horse" – so the name Takadanobaba is a relic from when this area was home to the Japanese emperor's royal stables. Today, of course, Takadanobaba has little to do with horses besides the yabusame (horseback archery) tournaments it holds each year. Instead, as the home of Waseda University, it's known for its student bars, cheap restaurants, and vibrant youth culture.
Above all, Takadanobaba is hands-down the best place in Tokyo to get your hands on a bowl of ramen. Regularly voted the best in the capital for Japan's signature noodle soups, its streets are crammed with countless ramen bars vying for popularity, all of them packed to the rafters with noodle connoisseurs. Each new bar that opens squeezes out another competitor, bringing with it a new – and sometimes pretty weird – style of ramen. And noodles aren't the only thing on offer: Takadanobaba is full of excellent, and mainly cheap, restaurants. Carnivores should try out Kome to Circus, an izakaya pub specialising in unusual meats from deer and goat to boar and bear.
Manga fans will already know Takadanobaba's most famous resident: Astro Boy. For those who don't, this round-eyed cartoon superhero was created by Osamu Tezuka in the early 1950s, and is one of Japan's oldest and best-loved cartoons – paving the way for the explosion of manga and anime we are now so familiar with. Walking around the neighbourhood, try to spot his image hanging from the street lamps – and take a walk to the Astro Boy murals near the Waseda exit of Takadanobaba Station.
Located just four minutes from both Ikebukuro and Shinjuku, Takadanobaba is really easy to visit and an awesome place to wander around. Hang out in the station square to meet some of the local students, head to Don Quijote department store for some world-class souvenir shopping, and end the evening in some of the area's fantastic bars.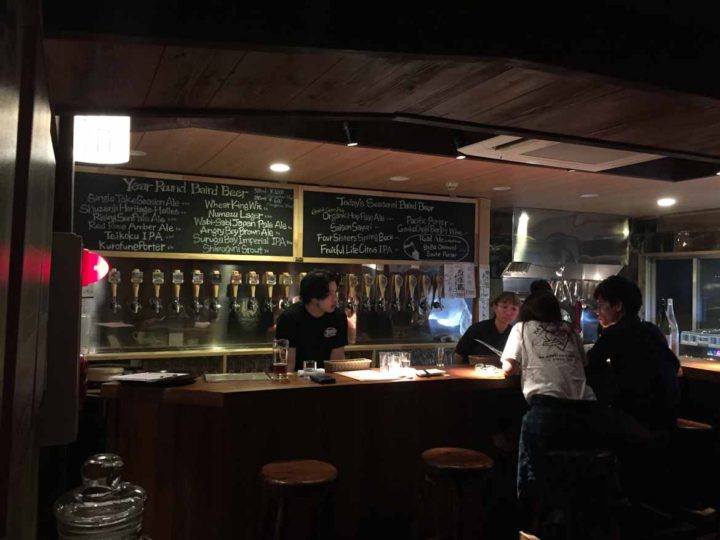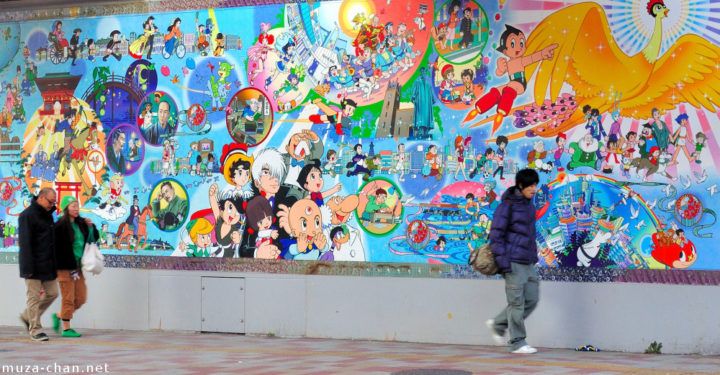 Inspired by our alternative Tokyo suggestions? We've got more! Keep an eye out for Part #2 of our alternative city guide, which will be winging its way into your inbox soon. If you're ready to start planning a trip now, click here to get in touch.
Like this post? Help us by sharing it!