Like this post? Help us by sharing it!
Occupying a peninsula to the south of Nagoya and east of Osaka, Ise-Shima National Park doesn't usually get much attention from the international community. For Japan's booming domestic travel market, however, it's one of the most important destinations in the country – as it's home to the Ise Grand Shrine, the most sacred Shinto pilgrimage site in Japan.
This year, Ise-Shima has made it onto the map for another reason – as the location of the 42nd G7 summit. The summit, which is due to take place from 26-27 May, will see seven world leaders converge on Kashiko Island, just off the coast of the peninsula.
While a bunch of stuffy politicians discussing economic policy probably isn't going to garner the influx of visitors the Ise-Shima tourism board is hoping for, there are plenty of other reasons to give this little pocket of Japan a spot on your itinerary. One of our tour guides, Takeshi Suzuki, recently visited the region and concluded that he was not surprised the sun goddess Amaterasu chose Ise as her permanent home. Read on to find out why…
The soul of Japan

If you want to get close to the heart and soul of Japan, Ise is a good place to start. The Japanese remain a very spiritual and superstitious people, adhering to a syncretic blend of Buddhist and indigenous Shinto traditions. Though most people in Japan wouldn't call themselves religious, nearly everybody regularly visits shrines and temples to pay their respects, and Ise Grand Shrine reportedly sees over six million visitors per year – most of them pilgrims.
Legend has it that Ise Grand Shrine was established in the year 4 BCE, founded by the divine princess Tamatohime-no-mikoto to honour the sun goddess Amaterasu. It's thought that the first shrine building was erected on the site in the 7th century AD, and the buildings have been ceremonially rebuilt every 20 years for the past 1,300 years, with the next reconstruction (the 63rd) due to take place in 2033. The ceremony of rebuilding the shrine represents the Shinto belief in the renewal of nature and impermanence of all things, and is an important way of preserving traditional building techniques from one destination to the next.
Ise Shrine (officially known simply as Jingu, or 'shrine' in Japanese) is actually a complex consisting of over 120 shrines, the most important of which are the Inner Shrine (Naiku) and Outer Shrine (Geku). The chief priest or priestess of the Ise Shrines must be a member of the Japanese royal family. Originally the role had to be fulfilled by a woman, but in the past several reigning emperors have also served as high priest. Today, there are two priestesses: the emperor's sister, Atsuko Ikeda, and his daughter Sayako Kuroda.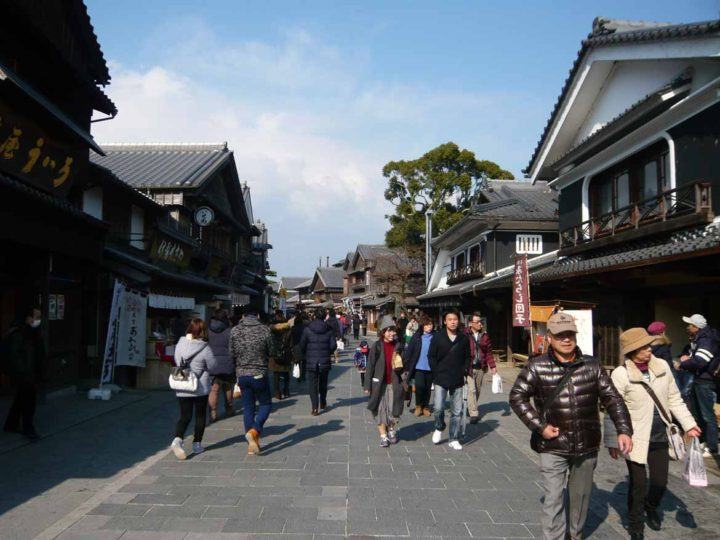 Naiku and Geku lie around six kilometres apart, separated by the rather unremarkable Ise town. Though visitors are not allowed within the main sanctuaries of either shrine (the most you'll see are thatched rooves above a high wooden fence), each shrine is set in extensive grounds filled with various shrine buildings that visitors are quite welcome to wander around. At the Inner Shrine, you'll pass along a quaint traditional street filled with restaurants, cafés and market stalls before crossing the atmospheric Uji Bridge into the forested shrine compound. The outer shrine, which lies on the other side of town, has a similarly peaceful, wooded setting – though the surrounding streets are rather charmless compared to the bustle around Naiku.
On his recent trip, Takeshi visited Naiku at daybreak and reported that the quiet, peaceful atmosphere before the crowds was breathtakingly beautiful. This is definitely the time to visit if you're spending the night in town!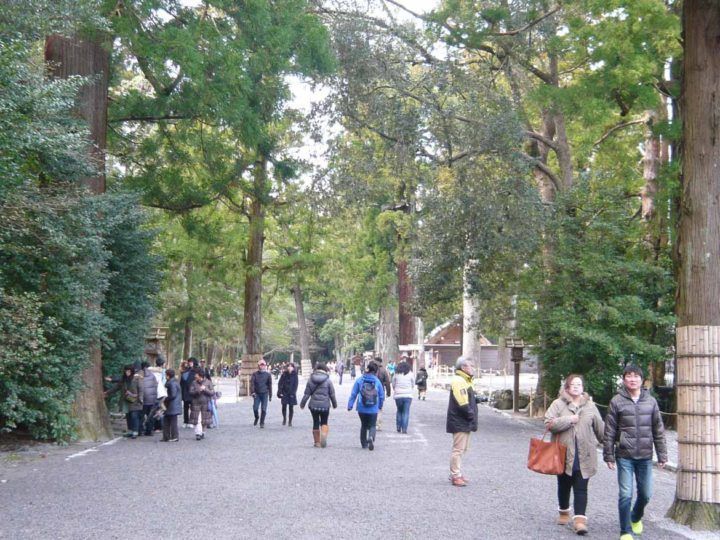 Pearls of wisdom

If local lore is to be believed, ama, or 'sea women', have been diving off the coast of Japan for over 2,000 years. These divers – who are almost always female – dive without breathing apparatus or technical gear (and until as recently as the 1960s, without much in the way of clothes). Though ama traditionally dived for a variety of marine treasures (shellfish, seaweed, sea urchins, lobsters etc), they are now chiefly famous for pearl diving, and you can watch them at work and visit one of their 'huts' at the Mikimoto Pearl Island, which lies off the coast in Ise Bay.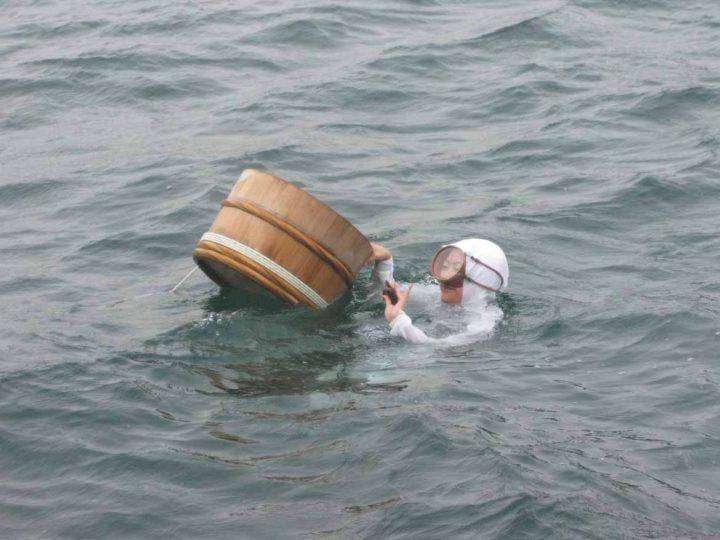 Mikimoto Pearl Island is where Kokichi Mikimoto succeeded in creating the world's first cultured pearls, and is owned by the Mikimoto Pearl Company. In addition to ama diving shows, and there is a museum dedicated to the life and work of Mikimoto – including various elaborate creations encrusted with pearls, such as a miniature Himeji Castle.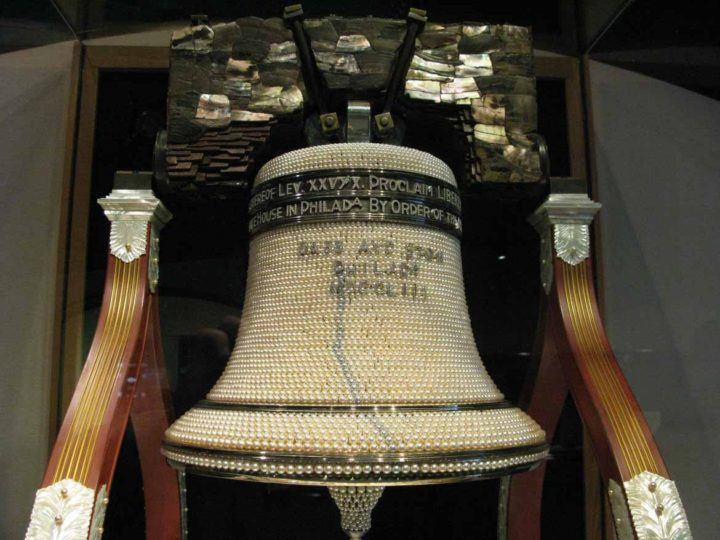 Ninja history

Though it's not part of the Ise-Shima area, Iga Ueno (or Iga City) is also located in Mie Prefecture and makes a great addition to an Ise itinerary – especially if you're interested in Japan's history. Iga's big selling point is that it considers itself the home of ninja, as the former location of one of Japan's two leading schools of ninjutsu – the art of stealth.
Not much is really known about Japan's ninja – or ye olde secret agents, as I like to think of them – and this has led to much stereotyping and misinformation both in Japan and the West. Even if much of our ninja knowledge is conjectural, the Iga Ueno Ninja Museum makes a fantastic day out, with its weaponry exhibits, ninja shows, and mocked up ninja residence complete with revolving walls and booby traps. Though the shows are held in Japanese only, they're still well worth a visit and extremely entertaining.
To learn more about ninja, read this blog post.
Secluded luxury

Another reason Ise-Shima has made it onto the radar for travellers this year is the opening of the newest Aman property – the Amanemu. Famed for its particular, minimalistic brand of luxury, with just a handful of rooms per property and architecture that complements the natural environment, the Aman chain has inspired an almost cult-like following amongst its adherents. These die-hard devotees won't be disappointed by the Amanemu, which offers a secluded retreat in the national park and incorporates the Japanese tradition of onsen bathing with a private bath in every room.
These are just a handful of reasons to visit the Ise region, but if you're interested in visiting for yourself one of our travel consultants will be able to enlighten you even further. With its prime position close to Osaka, Kyoto and Nagoya – and adjacent to the beautiful natural setting of the Kumano Kodo pilgrimage routes – Ise is very well positioned to be incorporated into a holiday itinerary.
Like this post? Help us by sharing it!