Like this post? Help us by sharing it!
This month we've looked back at every aspect of the Japan's great 2011 disaster – the earthquake, tsunami, the nuclear meltdown, and the subsequent recovery efforts. It's been an emotional journey, and looking back at this difficult period in Japan's recent history has been hugely saddening at times.
In our last Tohoku-themed post, however, we want to a more positive note. Northern Japan is, after all, a beautiful region with a vast wealth of attractions – from ancient temple communities to stunning national parks. It's a place of warm hospitality, deep winters, amazing summer festivals and rich local culture – and it's one of the most rewarding places in Japan to get away from the well-trodden tourist trail.
To celebrate this genuinely beautiful region, we've re-launched a new, improved group tour: A Northern Soul, which takes in the very best of the north in the company of an expert Inside Japan tour leader. We're excited to announce that the first tour will set off this autumn on the 17th of October, bringing much-needed and much-appreciated tourism to the region.
So without further ado, here are just five of the amazing experiences that await those who venture north of Tokyo…
Relive history at Hiraizumi's World Heritage temples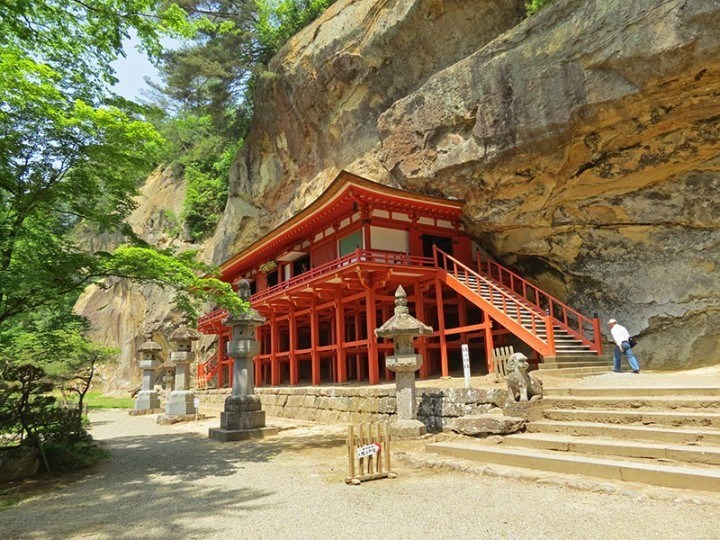 Kyoto is Japan's undisputed centre of culture and history, but it wasn't always the case. In the twelfth century, for instance, Hiraizumi challenged the imperial capital for wealth and importance as the seat of the powerful Fujiwara clan. Today its former lustre can still be glimpsed in its collection of World Heritage designated temples – including gilded Konjikido and the "cliff temple" of Takkoku no Iwaya.
Cruise through the islands of Matsushima Bay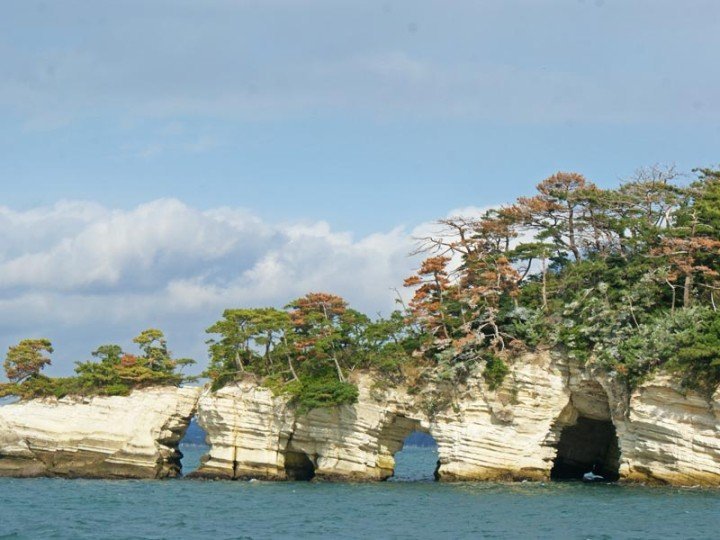 Matsushima Bay, not far from the city of Sendai, is famously one of the 'Nihon Sankei': Japan's official three most scenic spots. The best way to explore the bay is by jumping on a boat and enjoying a cruise amongst the many little islands – disembarking to explore deserted temples and beautifully landscaped gardens along the way.
Try your hand at taiko drumming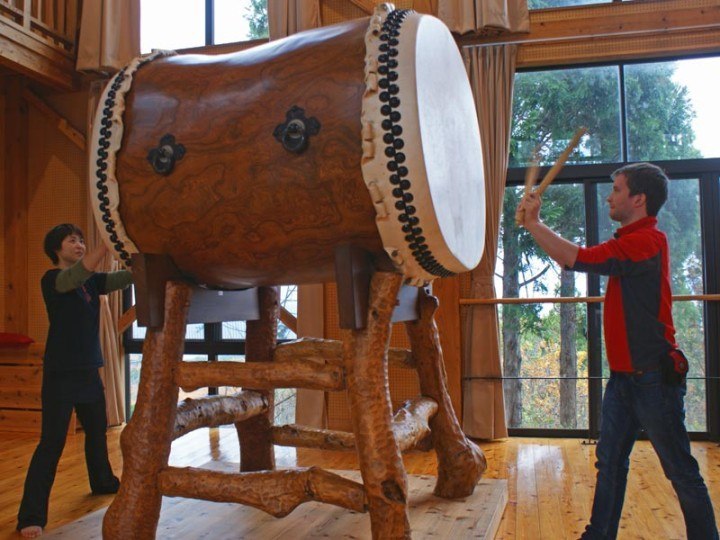 Sado Island lies off the western coast of Tohoku and is famous for three things: it was a place of exile for Japanese dissidents for over a thousand years; at one point in time it had the most productive gold mine in the world; and it's the home of Japan's most decorated taiko drumming troupe – Kodo. If you are lucky enough to visit this beautiful island, you absolutely must visit the Kodo Village to have a go yourself! The troupe isn't always there as they spend much of the year touring the world, but a taiko lesson never fails to disappoint.
Visit Japan's most powerful shogun in Nikko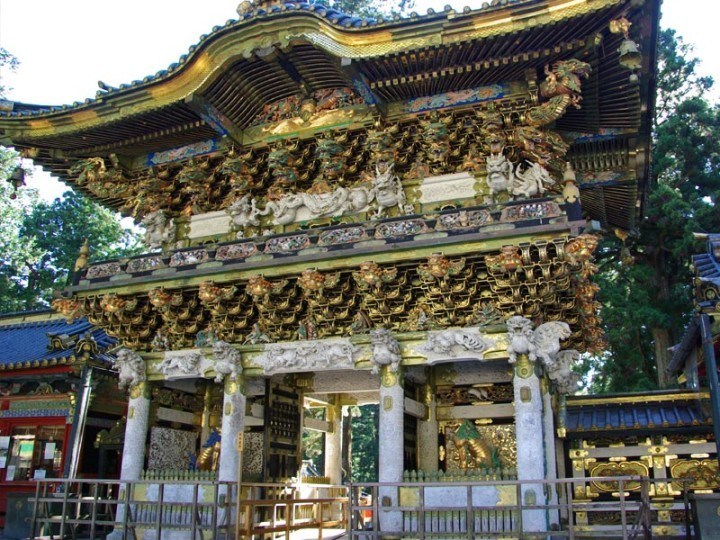 Shogun Tokugawa Ieyasu is one of the most important figures in Japanese history: he founded the longest uninterrupted dynasty in feudal Japan, which ruled from 1600 until the Meiji Restoration and the demise of the samurai class in 1868. It's fitting, therefore, that his mausoleum should be one of the most opulent and impressive buildings in Japan – the Toshogu at Nikko. If you get the chance to visit Ieyasu at his final resting place, be sure to leave enough time to explore the stunning national park that surrounds it – including beautiful lakes, thundering waterfalls and deep forest.
Soak in a hot spring in Naruko Onsen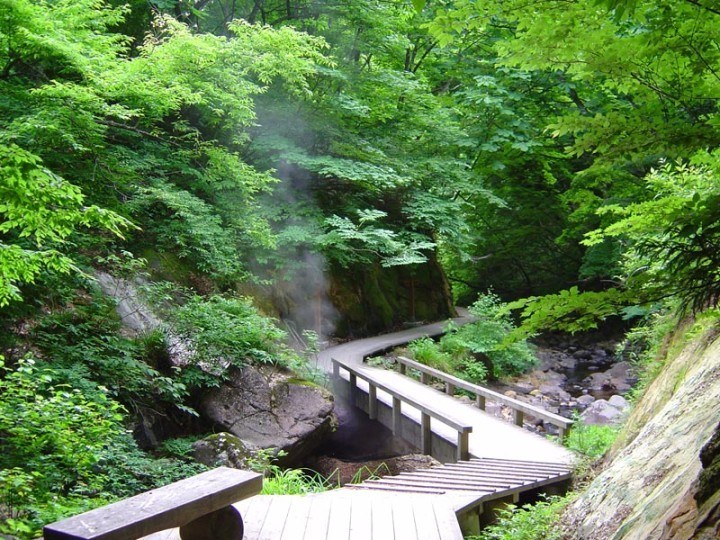 You can't call yourself a Japanophile until you've soaked in an onsen hot spring bath, and there are few places more lovely to do so than the quaint hot spring town of Naruko Onsen. Checking into your tatami-matted, paper-screened ryokan inn, you'll be provided with a traditional Japanese bathrobe and geta sandals and head out to join the locals as they wander from bathhouse to bathhouse among the steamy, wood-panelled streets.
Get in touch with one of our Japan experts today to book your place on A Northern Soul and discover the delights of northern Japan!
Not the group tour type?
If you're inspired by the wild north but you don't see yourself on a group tour, we've got it covered. Our Northern Highlights itinerary follows a similar route to A Northern Soul, and can be tailored to suit your individual needs and preferences.
Like this post? Help us by sharing it!