The grand shrines of Ise
Ise's famous Shinto shrines are rebuilt every 20 years.
The grand shrines of Ise are the most sacred site in Shintoism. In accordance with an ancient Shinto tradition the outer and inner shrines are rebuilt every 20 years. The most recent rebuild was completed in October 2013.
The shrines are special in their minimalist simplicity, a purely Japanese style that shows no influence from the Asian mainland. Instead a sombre peace prevails echoed by the green trees, simple stone and gravel. The shrines are about 2km apart each situated in a forest at the foot of a mountain.
Make an Enquiry
For more information email us: [email protected] or call: + 61 7 3186 8800
Important notice: We are pleased to be able to offer so many amazing experiences in Japan. However, we are sorry that we can only include these as a part of a full Japan holiday package which includes your accommodation and transport alongside the experiences presented in this section of the web site.

Interested in this Experience? It is included in this tour:
Follow in the footsteps of Japanese royalty as you tread the pilgrimage paths of the Kumano Kodo, with superior accommodation and cuisine included.

Our Pilgrim's Paths itinerary showcases a selection of the stunning natural environments navigated by the Kumano Kodo network of pilgrimage routes, juxtaposing unspoilt nature with two of Japan's most iconic cities.
"Understanding fully the true nature of your own mind is equal to understanding everything." – From the Dainichi-kyo, Shingon Buddhist sutras.

Temple number 19 of Shikoku's 88 temple circuit, Tatsue-ji offers overnight stays in simple shukubo lodgings.

An inspiring introduction to meditation with a Zen priest in a tranquil temple setting.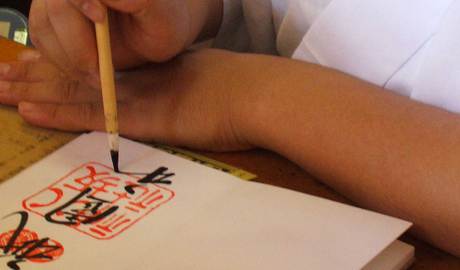 For a beautiful memento, why not keep a shuuin stamp book to record each temple you have visited?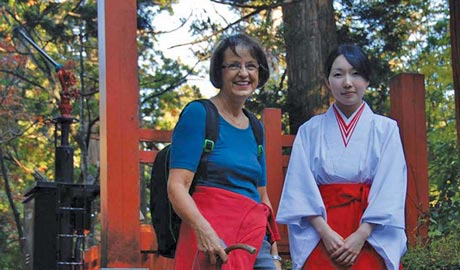 Make your own pilgrimage to sacred Mount Haguro and stay in Buddhist temple lodgings.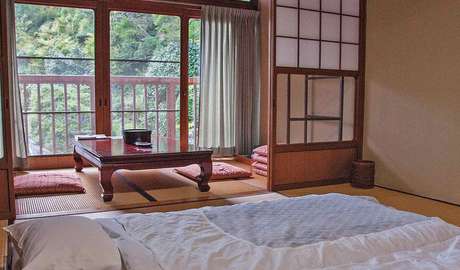 Spend a night in shukubo temple lodgings; a fantastic way to understand the simple, traditional lifestyle of Japan's Buddhist monks.