Tsuwano
Situated at the base of an idyllic valley, Tsuwano is a small town which prides itself on traditional arts, crafts and literature.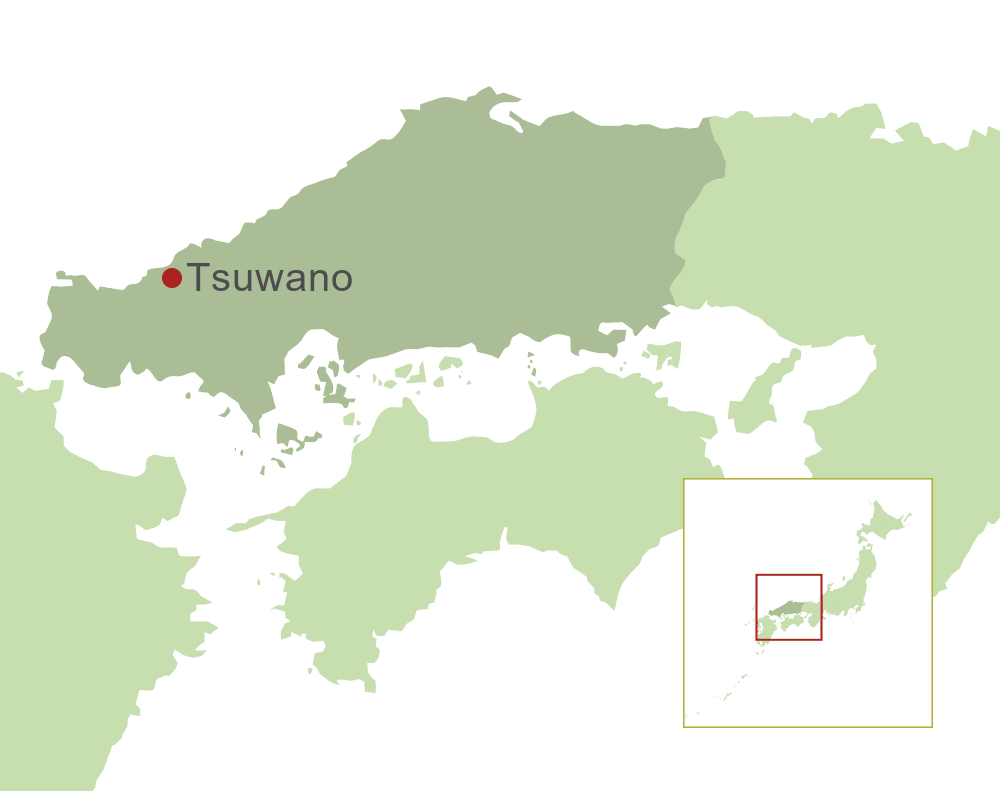 "I loved making trips to Tsuwano for a relaxing afternoon. Although it is small and quiet, there is plenty to do. I would usually make my own paper, have lunch by the river, wander up to the shrine through all the red gates and then finish the day of in the town's hot spring bath"
Matt Spiller, Agents Manager
The view of the East side of the valley is dominated by a large red torii (gate) which marks the entrance to the town and to Taikodani Inari Jinja Shrine, which has over 1,000 red gates leading up to its location on the Western side of the valley.
The town itself is one of the best preserved medieval towns in Japan and is made up of historic samurai residences, shrines, temples, art museums and craft workshops. The streets are lined with shallow streams filled with thousands of colourful carp, originally stocked in the feudal era as a food source in case of siege.
On the second Sunday of April, Tsuwano holds its own yabusame horseback archery event under the cherry blossoms.
Weather in Tsuwano
The Climate Guide for Tsuwano, Japan is perfect for planning your holiday. Monthly weather averages give the best indication of what the weather is usually like for every month of the year including figures for temperature, rainfall and sunshine.
Jan
Feb
Mar
Apr
May
Jun
Jul
Aug
Sep
Oct
Nov
Dec
Max Daytime Temperature (°C)
6
7
10
16
20
24
27
28
25
20
14
9
Min Night-time Temperature (°C)
-1
-1
2
7
11
16
20
21
17
11
6
1
Hours of Sunshine (Daily)
3
4
5
6
6
5
5
6
5
5
4
3
Hours of Daylight (Daily)
10
11
12
13
14
14
14
13
12
11
10
10
Heat and Humidity Discomfort
None
None
None
None
None
None
Moderate
Moderate
Low
None
None
None
Days with some Rainfall
22
20
20
16
15
18
18
16
17
13
15
20
Monthly Rainfall (mm)
73
86
144
167
180
303
304
186
197
100
76
55
UV Index (Maximum)
3
4
6
8
9
10
11
10
8
6
4
3