Mount Mitoku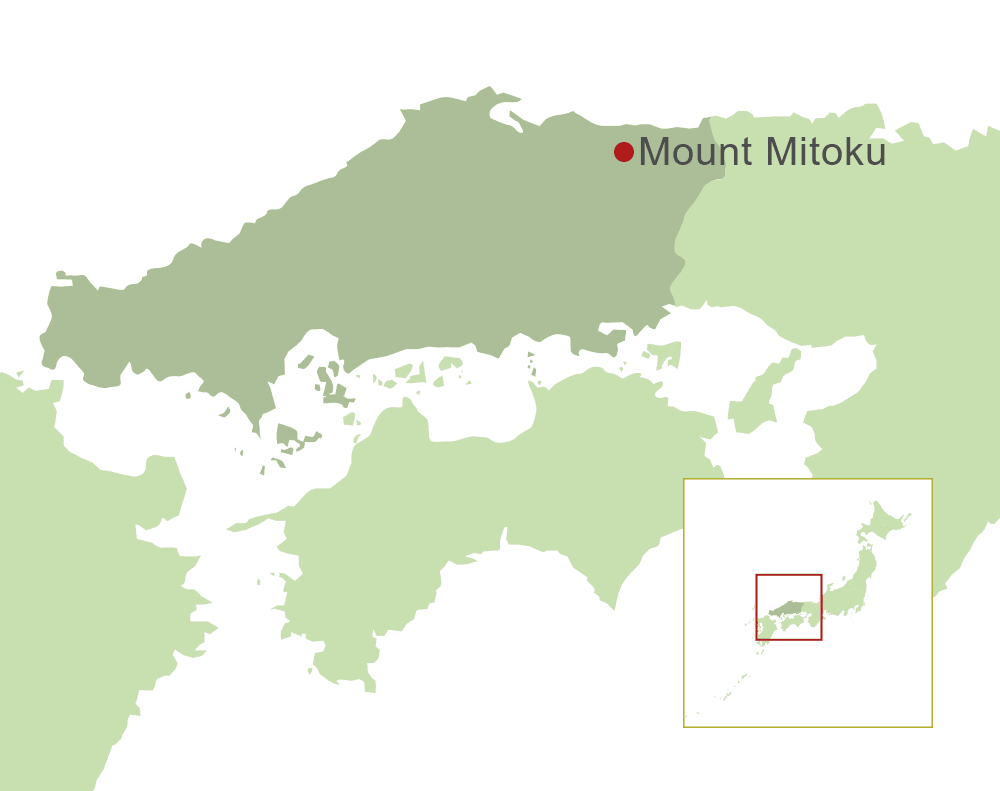 Mount Mitoku, or "Mount of three virtues", is an ancient sanctuary of the Tendai Buddhist sect, believed to have been established in the year 706 by the pilgrim monk Ennogyoja. According to local legend, the same monk used magic to throw the most famous of the temples here, Nageiredo, onto the cliff wall sometime in the late Heian Period (794-1192).
The path leading to the temples first takes you up many stone stairs to the main temple, "Hondo", which is surrounded by thousand-year-old-cedar trees. The old pilgrimage route begins here, first crossing a beautiful red bridge before continuing up the mountain. The route takes in a liana (vine) and a chain climb, just as it did for the pilgrims hundreds of years ago. From the mountain ridges and the platforms of the higher temples, the beautiful valley containing the Mitoku River, flanked by lush vegetation, opens up before you and takes the breath away.
Considered a sacred place for hundreds of years, Mitoku-san has been renowned and protected for its natural beauty. Keep an eye out for indigenous species such as the Mitoku cherry tree, "Mitoku zakura", the Mitoku carnation, "Mitoku nadeshiko" and the rare black-backed cuckoo, "Segurokakko".
Mount Mitoku is currently under consideration to become a World Heritage Site.
Recommended Accommodation in Mount Mitoku
The following are our favourites from among the western-style hotels and Japanese-style inns of Mount Mitoku.