Japanese Giant Salamanders Conservation
Wade into the clear rivers of remote Tottori Prefecture for a wildlife research experience with Japanese giant salamanders.
Unknown to most visitors to Japan, the clear rivers and thick forests of the remote Nichinan area in Tottori Prefecture are home to one of the most fascinating native Japanese creatures: the Japanese giant salamander. These incredible animals can grow up to 1.5m (4.5ft) in length and live for up to a hundred years, and their biology has remained unchanged for millions of years, earning them the name of "living dinosaurs".
Sadly due to habitat alteration and loss, the salamander population decline is progressing, which has led to a conservation effort to study and tag the creatures. At InsideJapan we are thrilled to be able to work with the world's leading Japanese giant salamander specialist who has devoted his career to researching, observing, and tagging the salamanders to increase the amount of data on them and help ensure their continued survival. Visitors will be able to accompany the specialist as he conducts his research, and have the unique chance to see these shy, rare creatures in an ethical way.

Location: this experience takes place in Nichinan in Tottori Prefecture. Nichinan is about 70km south of Matsue, the capital of Shimane Prefecture.
When to go:
The best time of year is from April to November, although please note that mid-August to mid-September is breeding season for the salamanders, so it won't be possible to arrange the experience during that time.
Make an Enquiry
For more information email us: [email protected] or call: 303 952 0379
Important notice: We are pleased to be able to offer so many amazing experiences in Japan. However, we are sorry that we can only include these as a part of a full Japan holiday package which includes your accommodation and transport alongside the experiences presented in this section of the web site.

Japanese Giant Salamanders Conservation
located in Matsue
Read more >
Take a boat cruise around the shoreline of the Shiretoko Peninsula and experience the diverse wildlife of this remote wilderness

Meet Blakiston's fish owl, the largest owl in the world, which feed on river fish around the Shiretoko Peninsula.

Take a small ice breaker cruise into the ice flows of the Nemuro Straits to photograph Steller's sea eagles fishing for Pacific cod.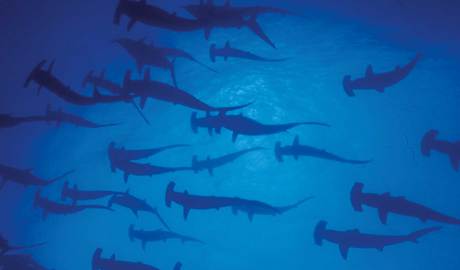 Fancy swimming amid a school of hammerhead sharks?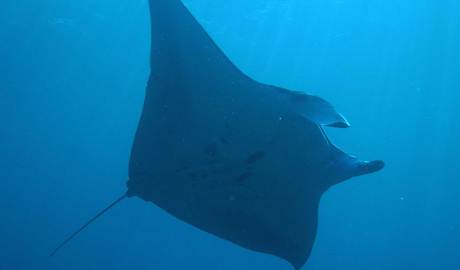 Dive off the coast of Ishigaki Island to see huge Pacific manta rays