Like this post? Help us by sharing it!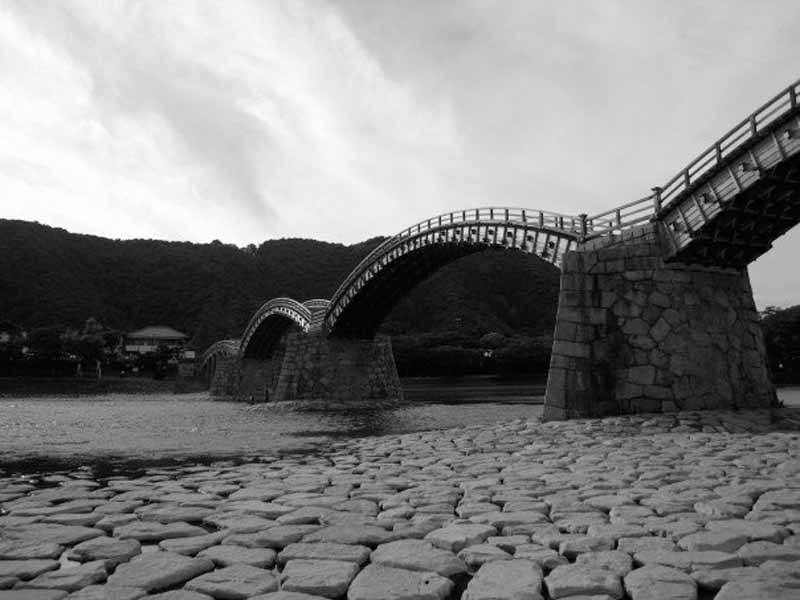 You know, some places get all the love. Tokyo. Kyoto. Osaka. Mount Fuji. Hiroshima. Okinawa. World famous, sure, and rightly so. Full of absolute magic – and people. But what about those places NOT in the guidebooks? Should they be skipped, passed by on the way to some place more famous, a place with a bolded name? Absolutely not! Japan's countryside villages and towns have some of the most beautiful scenery anywhere in the world, with their own customs and attractions. One of those places is the criminally unknown Yamaguchi Prefecture.
Located on the southernmost tip of the main island of Honshu, Yamaguchi is far from the hustle and bustle of Tokyo, both geographically and culturally. After the five-hour bullet train ride from the nation's capital, you may emerge from the train station thinking you've taken a train into a different world. In some ways, you have. Welcome to the Japanese countryside!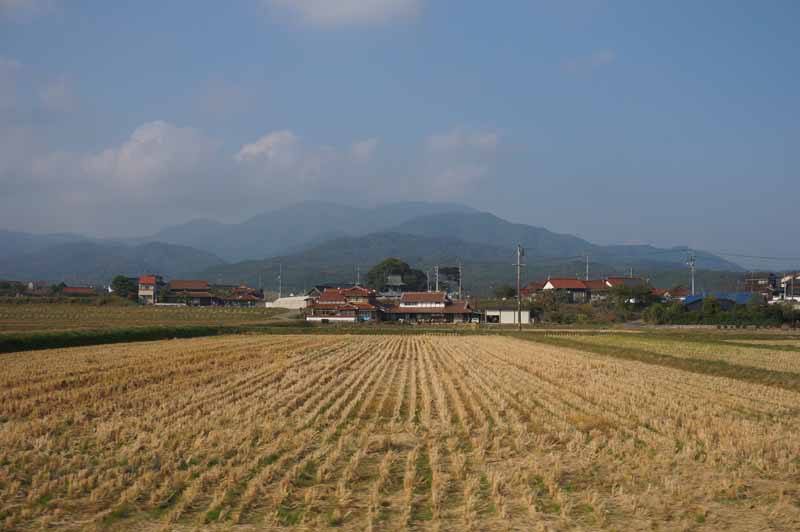 Probably the first thing you'll notice are the mountains. There are a lot of mountains. In fact, the Chinese characters for Yamaguchi (山口) literally mean "the mouth of the mountains". Or, another way to read it would be the "entrance to the mountains". So, as you can see in the photos accompanying this blog, the area lives up to its name.
The second thing you'll notice is the people. Well, the lack of people, to be exact. Yamaguchi Prefecture's entire population is estimated to be around 1.5 million people. Contrast that to the metropolitan area of Tokyo, estimated to be around 35 million people. Again, welcome to the countryside!
So, with mountains outnumbering people about a billion to one, is there anything to actually DO here? Well, I'm glad you asked! Here are a few fascinating things about Yamaguchi Prefecture.
Political History
For being so far off the radar, you'd think Yamaguchi would have very little to do with Japanese politics at large. Well, nothing could be further from the truth.
In 1863, when it was still illegal to leave Japan as part of the country's centuries-old seclusion policy, five bright men from Yamaguchi Prefecture (Choshu Domain, as it was known then) were smuggled aboard an ocean liner bound for England. There, the five men studied Western ways at the University College London and returned to Japan some time later. The five, including Ito Hirobumi, went on to be instrumental in Japan's modernisation after the Meiji Restoration a few years later. The aforementioned Hirobumi later served as Japan's first Prime Minister, a role he would return to three more times.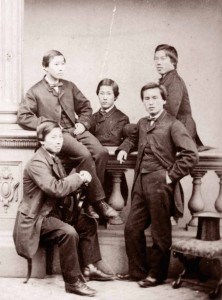 Kintai Bridge
Originally built in 1673, the Kintai Bridge seen above is an iconic landmark for all of western Japan. The dramatic five-arched bridge is made entirely of wood and was originally built with no metal nails. In addition to being one of Japan's official "Top Three Most Beautiful Bridges", the surrounding area is known for being an excellent place to see the cherry blossoms in bloom.
Yamaguchi City
The capital of Yamaguchi Prefecture, Yamaguchi City is known for being a sleepy place. Surrounded by mountains and tiny villages, Yamaguchi City blends in well with the rest of the rural prefecture. However, hidden within the city is a gem of a temple. Rurikoji, a Buddhist temple founded in the late 1400s, stands as one of the most picturesque sites in the entire prefecture and is dominated by one of the oldest five-story pagodas in the country. Built in 1442, this beautiful structure definitely holds its own against any pagoda in Kyoto or Nara.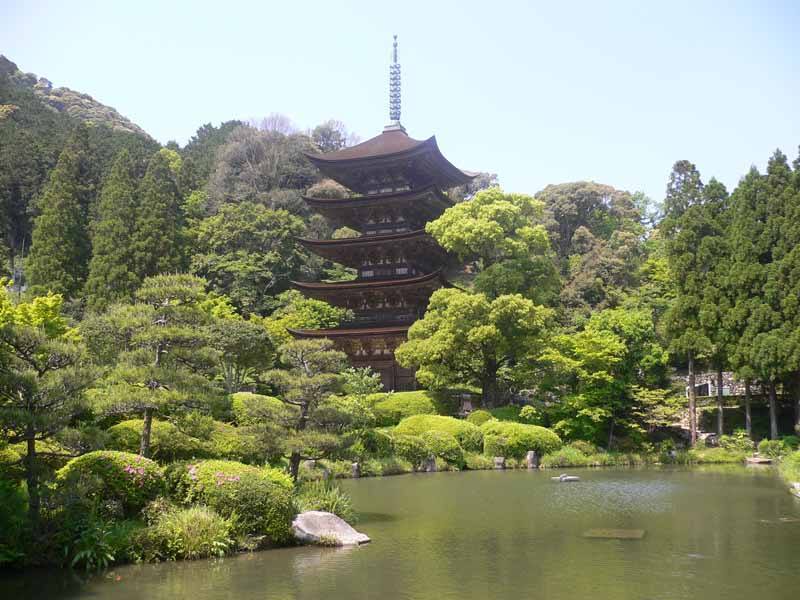 Akiyoshidai Plateau
Surrounded by stunning scenery and designated a quasi-national park, the Akiyoshidai Plateau is home to some of the most unique landscapes in Japan. The area is dotted with thousands of limestone rocks, leftover from being a coral reef around 300 million years ago. Walking through the vast fields can be an eerie experience!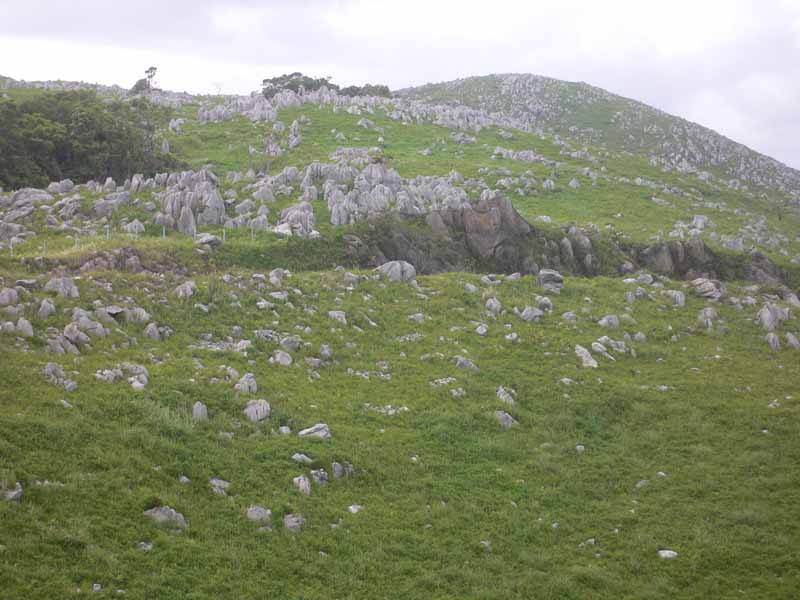 On the way through, you can stop at Akiyoshido Cave, a massive nine-kilometer limestone cave. The longest cave in Japan, visitors can explore the part open to the public; for a small fee, you can even try the adventure route, which is a bit more challenging and a lot more fun!
Hagi
A favorite amongst some in the office here at Inside Japan, Hagi is an incredibly well-preserved castle town in the northern part of the prefecture. Home to the Mori clan, rulers of the area during feudal times, the narrow streets, white walls, and glistening roof tiles make it seem like you've gone back in time while wandering the alleyways of Hagi. As an added bonus, Hagi is famous country-wide for the high-quality pottery produced in the area. The celebrated wares change color over time, as the pottery is used over the years. Definitely worth picking up a bowl or two of hagiyaki on your visit!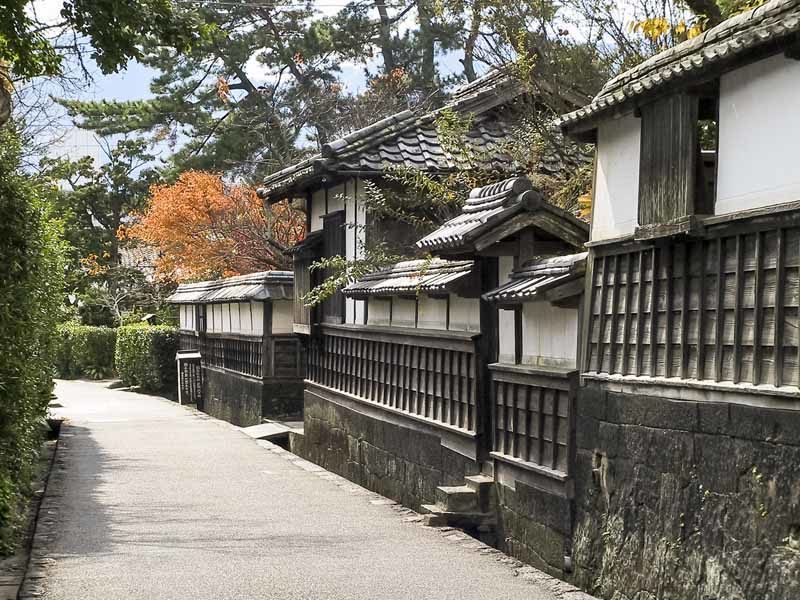 Fugu (Blowfish)
Along with ramen and sushi, poisonous blowfish (fugu) is definitely on a foodie's list when they come to Japan. Fugu can be deadly if not prepared correctly; indeed, it takes a chef years of rigorous training before a fugu preparation license is handed out. Even so, a very small number of people are poisoned every year, the vast majority of those being people who catch and eat the fish themselves.
Although eaten for centuries in Japan, fugu has had a tempestuous history among the dining population. The Tokugawa shogunate actually banned eating fugu for almost 300 years before waning power and influence brought the dish back. Now it can be enjoyed throughout the country, but is particularly well-known in Yamaguchi Prefecture, where it is known as fuku, an ancient reading of the name and also a homonym for good fortune. If you're hankering to try a dish you can tell your friends about, head to Yamaguchi Prefecture and try the real thing!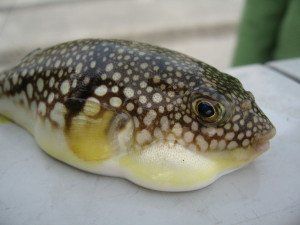 The best part about Yamaguchi Prefecture, besides the incredibly nice people, dramatic scenery, delicious food, and deep history, is that it is so easy to get there! The prefecture has five bullet train stops, which is more than enough to get around such a small prefecture. That's five chances to hop off the train and explore the Japanese countryside. So get out there, and be sure to try the fuku!
Brett Plotz leads several of our Small Group Tours through Japan, and lived in Yamaguchi Prefecture for several years. If you're interested in paying a visit to this underrated corner of Japan, don't hesitate to get in touch with one of our Japan experts to find out more!
Like this post? Help us by sharing it!