Like this post? Help us by sharing it!
Japan has so much to offer that it is easy to just hit the highlights and come away with an amazing experience. And the tourist hotspots have so much to offer that you certainly wouldn't leave feeling disappointed. Japan's so-called "Golden Route" has everything from traditional temples to neon nightspots, scenic rural walking paths and 24 hour karaoke, quiet tea ceremonies and raucous pachinko parlors, lovely bike routes and speeding bullet trains. But there's something unique to be gained from getting to a place that few others make the effort to get to. From the surprised greetings of local shopkeepers to the inquisitive gaze of schoolchildren, going to a lesser visited destination will ensure that you have an experience that you can truly call your own.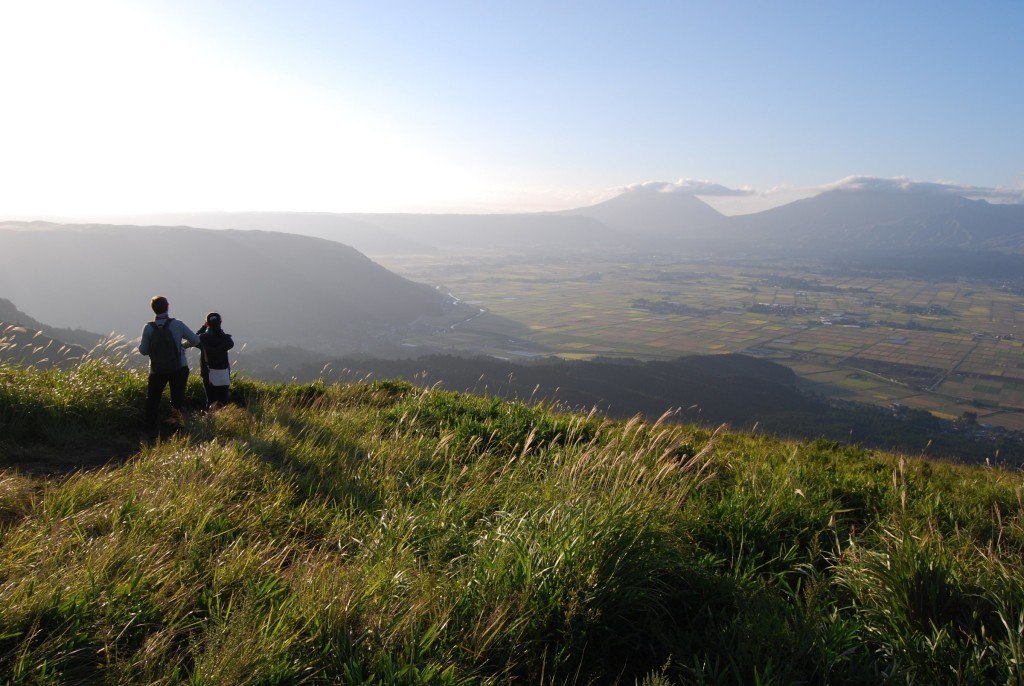 When I sat down to write this list of underrated places that I've been to and loved over the years just kept growing and growing. Here are just few.
Unzen, Nagasaki
Unzen is rightly known in Japan for it's National Park. Here you can find otherworldly vistas of hot spring's sprouting steam and smoke from barren earth and get views out over the Ariake Sea and surrounding bays from the top of Mount Unzen. If you plan on getting down to Nagasaki city – which is very much worth a visit in its own right – it would be a shame to not stop off here for a night or two.
Insider tip: Stay in Obama – the name of a rural town not the president, although you will see his likeness everywhere, even on those so-called "modesty towels"! While here, make sure you try a bowl of the local delicacy, champon, and visit the public onsen Nami no Yu (pictured above).
Iwami Ginzan, Shimane
Iwami Ginzan is the name that is usually used to refer to Omori town but this title literally refers to the silver mine that is a 45 minute stroll up the hillside. Everything about tourism here has been thought through carefully and executed brilliantly. From the surprising lack of power lines (a true rarity in Japan) to the well-made and easily followed maps and paths that will lead you along a gentle stream past residences and rice paddies to the UNESCO World Heritage designated mines. Aside from the beauty of a well preserved rural town surrounded by forested hills on all sides, Omori town is easily accessible from Hiroshima and littered with wonderful cafes, restaurants and shops.
Insider tip: Make sure to visit Gungendo, a shop on Omori's main street. Many Japanese visitors make the pilgrimage from all over the country to come to this wonderful cafe and store that sells traditional dishes and other home related items. I'd also recommend renting battery powered bicycles at the tourist offices so that you can whiz up the hillside with ease; a great option if you are low on time. But be warned in advance, this will mean you miss the enchanting 45 minute walk to the silver mine.
Sado ga Shima, Niigata
Sado Island is not counted as one of Japan's "major" islands but it has as much history, culture and natural beauty per square meter as anywhere else in Japan. For me, there is no mode of transportation I love more than ferry and boat so taking the large and stable ferry from Niigata city to Sado Isalnd is an experience in and of itself and the perfect way to wind you down to the slower pace of life that you'll find on the island. Once here you can see traditional puppet performances, go to see the Ibis sanctuary, walk through history in one of the island's many excellent museums or go for a ride in a tarai-bune (pictured above). But none of these compare to the beautiful views that you'll get from a ride on the Osado Skyline or the wonderful sunsets that can seen on the west side of the island.
Insider tip: If you can time your visit around the annual Earth Celebration you will have the experience of a lifetime. Every August musical artists come from all over the world to participate alongside and with the world famous Kodo taiko drumming group that bases itself on Sado.
Aso National Park, Kumamoto
Aso National Park is probably the most well-known place on this list. Perhaps that's because of it's perpetually erupting volcano or maybe it's simply because this is far too special a place to be kept secret. The main town of Aso has plenty to offer in terms of great food, friendly accommodation and traditional style onsens but it's the volcanic national park and surrounding villages that really make Aso special. Whether you are up for a serious hike or a pleasant stroll, you can be guaranteed of stunning views from each and every path that leaves from the visitor's centre.
Insider tip: For a truly unique perspective of Mt. Aso and the National Park, try taking a helicopter ride. And if you're looking to go back in time, visit the nearby Takamori Dengaku no Sato to have food prepared in the local farm-style irori tradition. You won't regret it!
Shimoda, Kanagawa
Shimoda's proximity to Tokyo makes it a fairly easy option. In just a few hours you can go from the centre of one of the world's greatest cities to a laid back beach with pristine sand, great waves and phenomenal scenery. But what I really love about Shimoda is that it has history and tradition as well, not something commonly found in most beach destinations. The old buildings, temples and fishing boats in Shimoda's town centre remind you that you are still in Japan and not just chilling out on a beach that could be "anywhere". Although not many people think of white sand beaches just outside of Tokyo but, as the pictures above can attest to, Shimoda is as good as many of the more remote beach destinations in Japan.
Insider tip: Don't spend all your time on the beach; make sure you visit Perry Road at dusk and treat yourself to a nice dinner or lunch at one of the many nice restaurants here. Also, Shirahama beach is the most famous of Shimoda's beaches but Todatohama beach (pictured above) is also well worth stopping by.
These are only 5 out of hundreds of wonderful lesser known destinations in Japan but you can create your own magical itinerary by discussing a possible trip with your own personal travel consultant at InsideJapan Tours.
Like this post? Help us by sharing it!