Like this post? Help us by sharing it!
If you recently tuned in to watch Ainsley Harriott's Street Food on More4, you will no doubt have been beguiled by the mouthwatering offerings on offer in Japan's street food capital: Osaka. Known to many as "Japan's Kitchen", Osaka is the home of okonomiyaki pancakes, the Cup Noodle Museum, the conveyor-belt sushi restaurant and the local philosophy of kuiadore – or "eat until you drop".
Food is one of Osaka's main attractions, but as anyone who has visited will know – it has many other charms waiting to be discovered! Here at InsideJapan Tours we are lucky enough to have three native Osakans and several Osaka ex-residents on the team, ready and willing to give us their top 10 things to do in the city.
Here are their recommendations:
1. Take a street food tour of Dotonbori
Emulate Ainsley and take a street food tour of Osaka's Nanba & Dotonbori districts – presided over by giant animatronic crabs, huge plastic puffer fish and the famous Glico "running man". This area at the centre of the city is Osaka's hectic and exciting heart, and you'll be shown around by one of our full-time Osaka guides: Ayako Kiyono or Takeshi Suzuki, both born and raised in the city, or our equally exceptional tour leader Richard Farmer – who once worked as an okonomiyaki chef himself!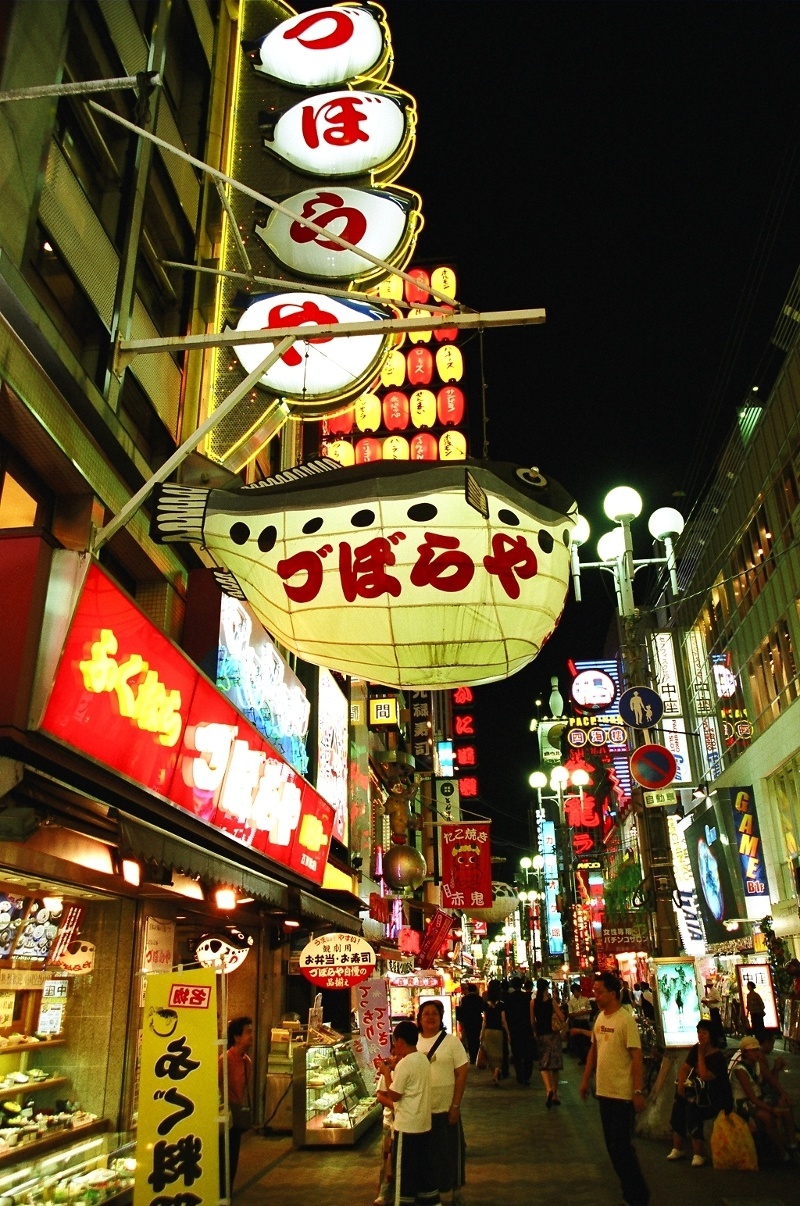 2. Relax at Spa World
At Osaka Spa World, one of Japan's most beloved cultural institutions – hot spring bathing – is reimagined as a vast, several-storey theme park. The result is unremittingly glorious, as attested by IJT's Claire Brothers – who has visited in excess of 15 times.
Spread across eight floors, Spa World is a celebration of hot spring bathing culture from around the world, with over 20 different baths, saunas and steam rooms to choose from. Amongst those on offer is a Grecian bath complete with columns, fountains and a salt sauna; a mud bath; an Italian-themed bath in a cave with water like milk and honey; a bath with giant fish tanks in the walls; and even a Finnish sauna with model wolves standing guard on the roof.
As if this were not enough, the rest of the floors are taken up with spa treatments, restaurants, gift shops, a swimming pool, a gym, and hotel rooms in case you never want to leave.
Top tip: After a day at Spa World, IJT's Emily Johnson recommends heading out into the surrounding streets for a bite of kushikatsu (deep-fried meat skewers) in the Shinsekai "old town" district.
3. Catch a Hanshin Tigers game
While in Osaka, take a leaf out of Group Tours Manager and one-time Osaka resident Elisa's book and head to a baseball game to cheer on the local team: the Hanshin Tigers. It might not sound typically Japanese, but baseball is BIG over here – and it's somewhat different from what you'll find in the US. Fans bang on megaphones to make noise, and every player has his own song – called a "hitting march", which the crowd sings as he steps into the batter's box.
Tetsuko Furusawa, our Operations Manager in Nagoya, is an avid Hanshin Tigers fan and has been to see them at least 30 times in the past 18 years!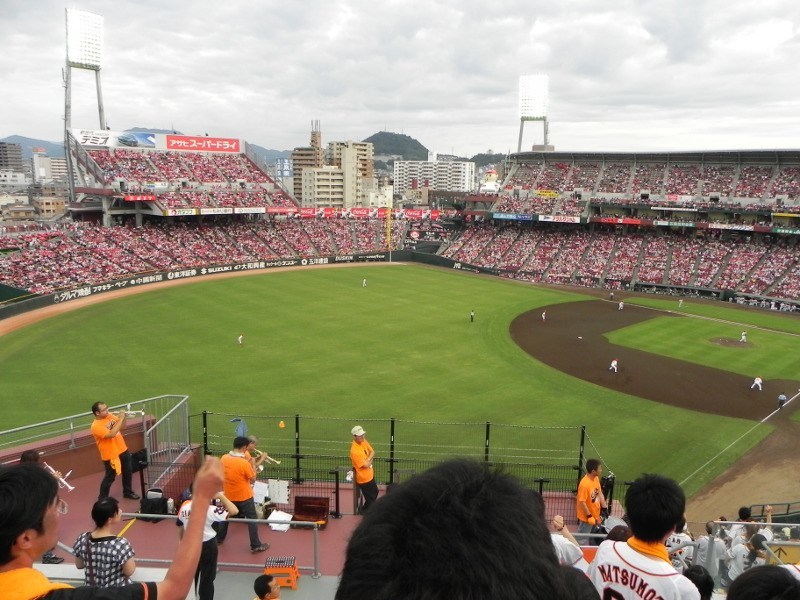 4. While away an afternoon at Osaka Port
IJT's Emily Johnson, another erstwhile resident of Osaka, recommends setting aside an afternoon or evening to visit Osaka Port – where the star attraction is the famous Ring of Fire Aquarium. The 30,000 marine creatures from 620 different species on display at the aquarium chiefly originate from the "Ring of Fire": the volcanic belt around the Pacific Rim, where biodiversity is exceptionally rich. This aquarium, where the exhibits range from whale sharks to penguins and seals, is one of the largest and definitely the best in Japan, and is sure to provide plenty of entertainment for adults and children alike.
If you have time, be sure to explore the area around the aquarium, too. The Ferris wheel here was the world's tallest when it was built in 1997!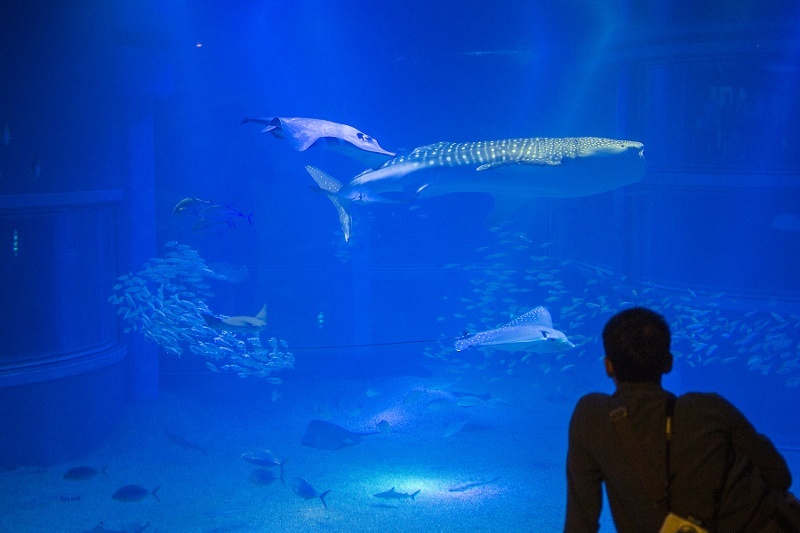 5. Ascend the Umeda Sky Building
For fans of interesting architecture and tall buildings, the Umeda Sky Building is one of Osaka's most unusual and recognisable buildings. With two towers linked at the top by a "Floating Garden Observatory", visitors to the top must ascend in a lift to the penultimate floor before taking a vertigo-inducing ride up an escalator to the terrace, passing over the abyss below.
In the basement of the building, meanwhile, there is an underground market packed with restaurants evoking the narrow streets, wooden buildings and traditional atmosphere of early 20th century Japan.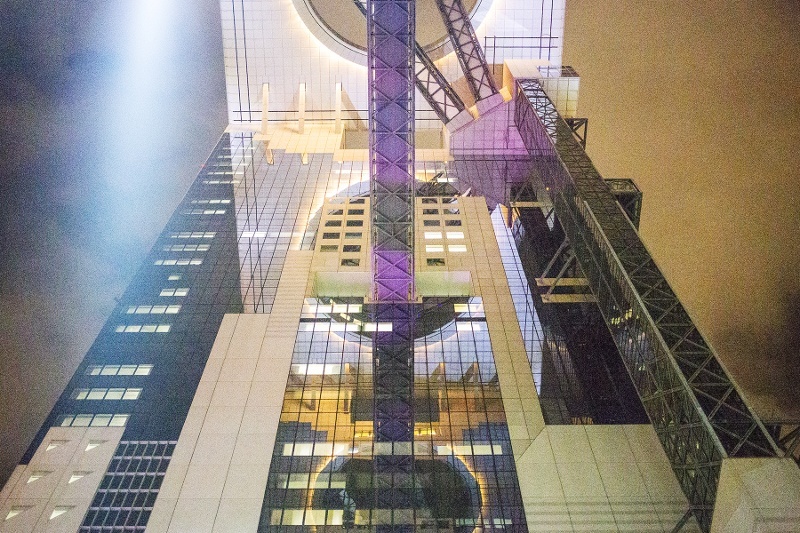 6. Admire the cherry blossom at the Osaka Mint
If you are lucky enough to be visiting Osaka during in the Spring, a top tip from our Product Assistant and Osaka native Kumiko Smith is to head to the Osaka Mint Bureau – which controls the manufacture of coins and medals across Japan (not the supply of polos, in case you were wondering).
The Osaka Mint is famous amongst the Japanese for its cherry trees, of which there it has over 300 specimens of more than 100 varieties, and when the trees are in full bloom the grounds are packed with revellers enjoying the atmosphere. Whilst there, be sure to check out the Mint Museum.
For an idea of when the cherry blossom will next be blooming in Osaka, check out our cherry blossom infographic!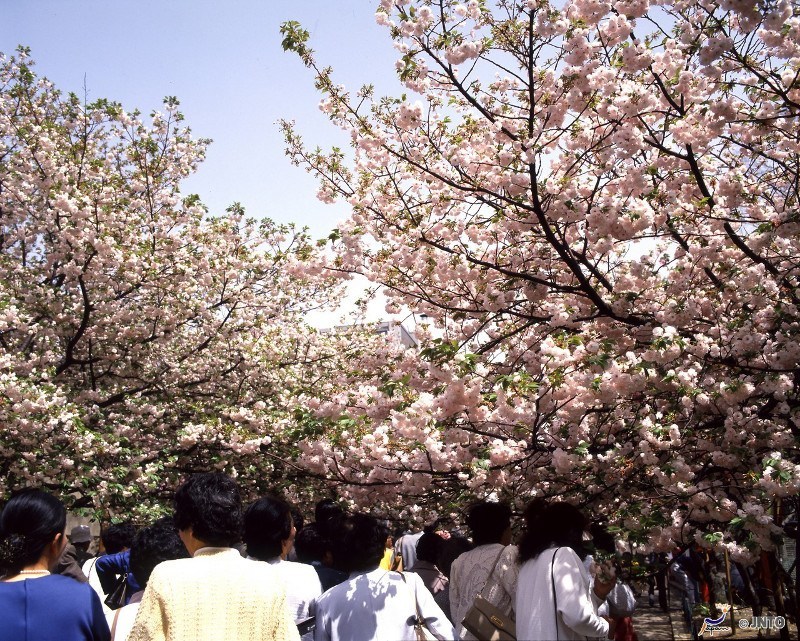 7. Brush up on feudal history at Osaka Castle
Though the original Osaka Castle is sadly no longer standing, the current concrete reproduction, built in 1931, stands majestically overlooking the city as its predecessors have done for over 400 years.
Though externally faithful to its original design, don't expect to find a meticulous historical reproduction on the inside. Instead, what you will find is a thoroughly informative and thoughtfully put-together museum of the feudal period that history buffs will find well worth a look.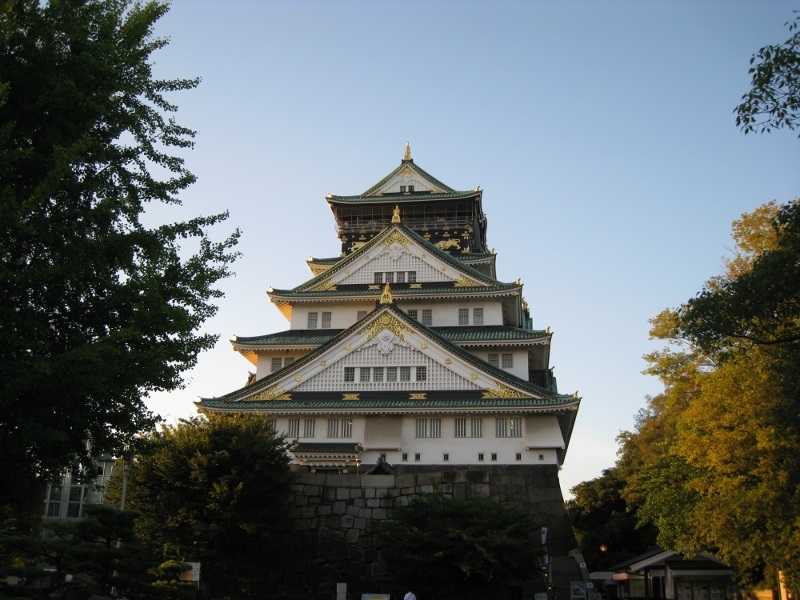 8. Go shopping
If its fashion you're after, IJT's Elisa suggests heading to Amerika Mura – which literally translates as "America Village" – famous for its trendy boutique clothes shops, cafés and bars. Meanwhile, Kumiko recommends heading to the area around Osaka and Umeda stations, which has been newly developed with a vast abundance of shops, restaurants and department stores.
If it's food shopping you're after, meanwhile, head to Kuromon Market, where the city's top chefs go to buy their ingredients and all kinds of weird and wonderful foods jostle for your attention. Be sure to try some of the street food on display here, if you haven't already had your fill in Dotonbori!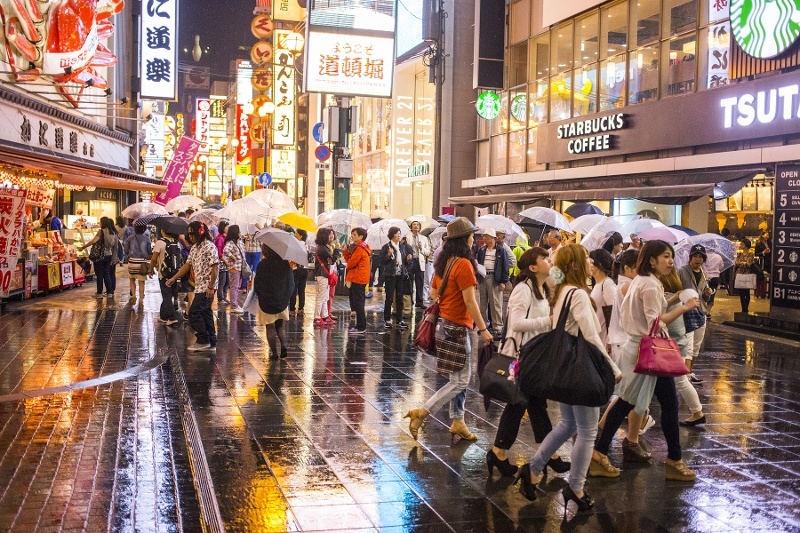 9. Take a walk through the Expo Commemoration Park
Known in Japanese as Banpaku Koen, this park is located just north of the city on the site of the 1970 World Expo, and is one of Emily's favourite places in Osaka. Covering 2.64 square kilometres of lawn and forest, the park is home to the National Museum of Ethnology, the Expo '70 Stadium, and the distinctive, three-faced Tower of the Sun. Even though the Expo has been over for 45 years, it's a great place to walk around, relax and have a picnic.
10. Join the party at Tenjin Festival
Last, but certainly not least – Kumiko's recommendation to those visiting Osaka in July is to throw yourself into the celebrations of Tenjin Matsuri, Osaka's biggest festival and one of the top three festivals in Japan. Dedicated to the Japanese deity of scholarship and learning, festivities include taiko drumming performances, puppet theatre, dancing, traditional music, exuberant processions, fireworks and lots and lots of food.
As with any festival in Japan, this is a fantastic way to experience the culture, meet local people, and have plenty of fun. Japanese people are friendly and welcoming at all times, but during a festival they'll be particularly keen to chat!
Like this post? Help us by sharing it!