Like this post? Help us by sharing it!
It may be one of the most advanced countries in the world, but being a vegetarian in Japan is far from simple.
As we become increasingly concerned about our health and the environment, more and more of us are ditching meat and fish in favour of vegetarianism and veganism. Restaurants in the Western world are used to catering to every allergy, preference, intolerance, religious requirement and dietary whim – from no red meat to gluten-free, lactose-free, low carb, low fat, low sodium, kosher, halal, pescetarian and more.
Not so in Japan. Whilst it is relatively easy to avoid dairy and meat, it is decidedly more difficult to be a full vegetarian or vegan due to the ubiquity of fish in the Japanese diet. In fact, it is so rare in Japan that you will find many restaurants that do not offer any vegetarian dishes at all, and will respond to a request for "no fish" with bemusement. (Case in point: I heard one street food seller tell a vegetarian friend of mine that "we don't have any vegetarian food… but meat is also good!").
---
5 top tips for vegans in Japan
---
But this doesn't have to ruin your holiday! Being vegetarian in Japan is not impossible. Japanese cuisine is fabulous and a highlight of any trip to Japan – and there are ways to get around the limitations if you know how.
So what do you need to know?
Dashi 出汁: the silent assassin
If you're a strict vegetarian visiting Japan, dashi is your enemy. Whilst the term dashi simply refers to a general type of soup or cooking stock, in practice this nearly always means fish stock – and it forms the base of many Japanese meals that otherwise appear to be vegetarian.
Dashi is commonly made by boiling konbu (edible kelp) and kezurikatsuo (dried tuna shavings), then straining the resulting liquid. Many vegetarians decide that, to avoid hassle during their time in Japan, they will make an exception to their regimen and allow dashi in their diet. Strict vegetarians, however, will need to make restaurants aware that they cannot eat dashi.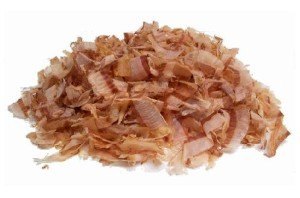 Extra tip: The same goes for dried bonito flakes (鰹節), which are used as a topping for a variety of meals.
Be specific
Although the Japanese use the word "vegetarian" (or, more accurately, "bejitarian"), you will find that its meaning is rather looser than you might expect. It is not at all unusual for restaurants to offer vegetarian customers shellfish or meals including fish-based products like dashi or bonito flakes as a substitute. This means that you need to be very specific when ordering food to avoid misunderstanding!
Our list of helpful phrases below will help you make your dietary requirements known.
Extra tip: Try to communicate your dietary requirements to the restaurant staff before sitting down. Some restaurants may not be able to cater to your needs (special requests are not the done thing in Japan, so it's not as simple as asking to have one ingredient left out), so it'll save you getting all settled in before having to move.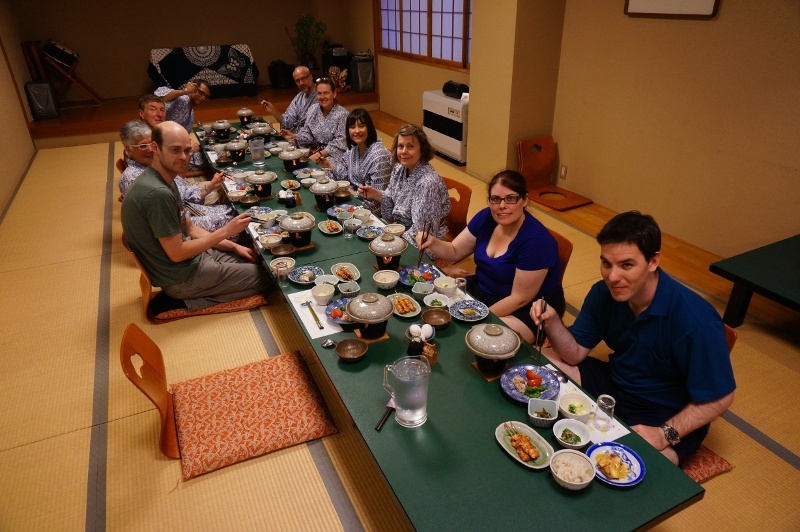 Stay at ryokan inns
One of the best places to try Japanese haute cuisine (called kaiseki) is at a traditional Japanese inn, or ryokan. For more information on ryokan and why everybody should stay in one, see my recent blog post here.
Food is one of the main attractions of a Japanese-style inn, where guests are served a set menu of several courses, each consisting of many different small dishes intricately prepared and beautifully presented. It is nothing short of art.
Due to the care and planning that goes into each meal, it is usually not possible to make requests and alterations at the table. However, contact the inn ahead of your stay with your dietary requirements, and they will provide you with delicious, hassle-free vegetarian meals throughout your stay.
Extra tip: If you are an InsideJapan Tours customer, we will advise all your accommodation of your dietary needs in advance.
---
Insider's guide to staying at a ryokan
---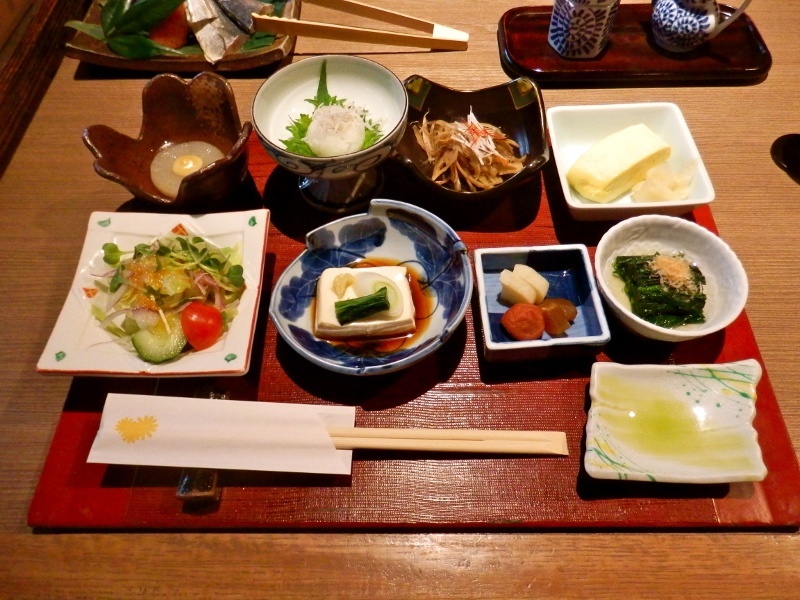 Vegetarian foods to try in Japan
Shojin ryori – Traditional Buddhist food, called shojin ryori, is delicious, elaborate, varied, and strictly vegetarian. It is served as a matter of course at shukubo (temple lodgings), so book a stay if you get a chance. It's a fantastic experience whether you're vegetarian or not!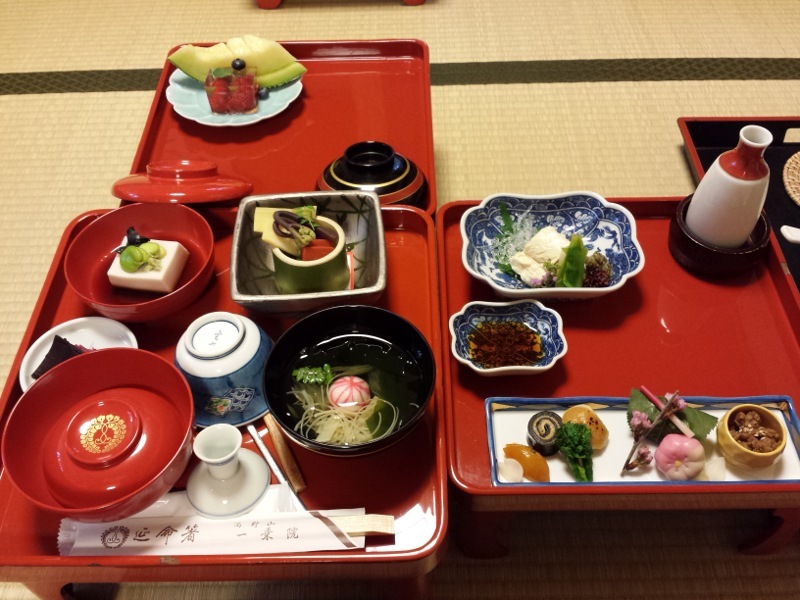 Conveyor-belt sushi – Not all sushi is fish: there are lots of dishes made using vegetables only. Visiting a conveyor-belt sushi establishment means that you can inspect each dish before you eat, ensuring that there are no nasty surprises waiting in store.
Okonomiyaki – Always a favourite with foreign visitors to Japan, okonomiyaki is a type of cabbage-based (or noodle-based) pancake cooked on a hotplate and slathered in delicious sauce. As okonomiyaki is always made-to-order, it's always possible to request no meat or fish. Be careful to specify no bonito flakes (鰹節), as these are usually used as a topping on okonomiyaki.
Tofu – Even if you think you're not a fan of tofu at home, leave your prejudices behind and give it a go in Japan. There are so many different types and dishes that you're sure to find something you like. We recommend the restaurants around Nanzen-ji and Tenryu-ji temples in Kyoto for some really high-quality options.
Zaru soba – A firm favourite amongst veggies and carnivores alike, zaru soba is a summer dish consisting of chilled buckwheat noodles dipped in tsuyu sauce. It's a great vegetarian option – but make sure that the sauce is not made using dashi, which is sometimes the case.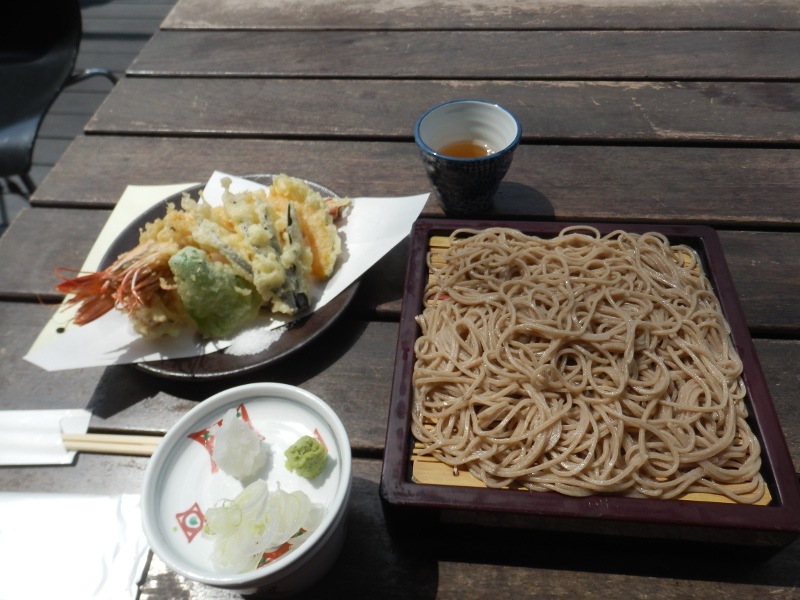 Tempura – Most foreigners are familiar with tempura: lightly battered fried vegetables and shrimp. Since tempura is usually cooked to order, it is often easy to request that no meat or fish be included.
Japanese curry (AKA kare raisu) – Japanese curry is quite different to Indian or Thai versions, and resembles a mildly spicy stew. Most curry houses have at least one vegetarian option.
Ramen – Ramen is a much-loved Japanese dish of noodles served in broth, and comes in all shapes, sizes, flavours and combinations. Vegetarian ramen is widely available, but be careful to ensure that the broth has not been made using dashi and is not served topped with bonito flakes.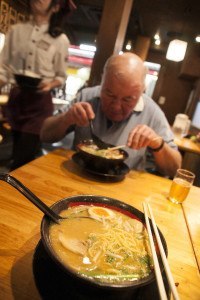 Kushiage – Kushiage are fried things on sticks that are often found in izakaya restaurants (Japanese pubs serving tapas-style food). Ask for just vegetables and you'll have a feast of shiitake mushrooms, green peppers and aubergine!
Extra tip: Finally, if in doubt, you can always head to one of Japan's vast numbers of Indian or Italian restaurants, most of which will have a good range of vegetarian options.
Survival Japanese for vegetarians

Print the following text on a card and carry it with you to show to restaurants in Japan. This should help you avoid unnecessary confusion and have a stress-free experience dining in Japan!
関係者各位
私はベジテリアンですから肉と魚と魚製品が食べられません。料理から除いて頂きます様お願い致します
Translation: To whom it may concern: I am a strict vegetarian. Therefore I do not eat any meat, fish or fish products. Please make sure that my food does not include any of these items.
Some more useful phrases:
Watashi wa bejitarian desu. (I am a vegetarian.)
わたしはベジテリアンです。
Niku ga haitte imasu ka? (Does this contain meat?)
この料理は肉が入っていますか?
Tamago to cheezu ga taberaremasu. (I can eat eggs & cheese.)
卵とチーズが食べられます。
Niku to sakana wa taberaremasen. (I can't eat meat or fish.)
肉と魚は食べられません。
Dashi to katsuobushi wa taberaremasen. (I can't eat dashi or bonito fish flakes.)
出汁と鰹節は食べられません。
And lastly…
At InsideJapan Tours we like to go the extra mile for our customers, so all our vegetarian and vegan customers are provided with an up-to-date booklet of restaurant recommendations – including opening times and contact details – to help them while travelling in Japan. We can also make restaurant bookings and will advise hotels and ryokan of your dietary requirements in advance.
Like this post? Help us by sharing it!