Like this post? Help us by sharing it!
As my time in Japan nears its end I thought I'd share with you some of my favourite places I've visited over the past eight months. Ranging from Okinawa in the far south to the peaks of Nagano, I think these places really demonstrate the diversity that Japan has to offer, and explain what keeps people coming back year upon year.
Once you've seen my favourite places so far, take a look at my wish list of the amazing places I have yet to visit in Japan. They'll have to wait until next time for me – but hopefully they'll inspire you to work some of them into your own plans!
My Top 5 Favourite places in Japan:
1. Okunion cemetery, Koya-san (Wakayama Prefecture)
No photo can do justice to the atmosphere of this vast and amazing place, tucked away in the mountains near Osaka. Despite it being recognised as a world heritage site, as I wandered around Okunoin I often felt as though I was the only person there – a very rare and wonderful occasion when travelling in Japan! If you can, visit early in the morning when the mists are still swirling.
3. Kabira Bay, Ishigaki Island (Okinawa Prefecture)
Pack your snorkel, hop on the next 3-hour flight from Tokyo and check into the wonderful Iriwa guesthouse – a little bit of paradise in Japan's southernmost prefecture. It may be budget-friendly, but the couple who run this beautiful, beachside guesthouse have thought of everything to make your stay in Ishigaki as relaxing as possible, and there can be no better backdrop to a holiday than the stunning views to be found just down the road at Kabira Bay. You'll never want to leave.
4. Hakuba Ski Resort (Nagano Prefecture)
As a keen skier perhaps I'm biased – but for me, three days in Hakuba was the perfect start to the New Year. Brilliant powder snow followed by a soak in an onsen – what's not to love? And if (for some reason) you were to get bored of skiing, you can just hop on a bus and go to visit the snow monkeys at Yudanaka Onsen.
4. Bizan District, Kurashiki (Okayama Prefecture)
I visited Kurashiki just a couple of weeks ago on a research trip for InsideJapan Tours and was enchanted by its mixture of Western and Eastern architecture, its beautiful canals, and its wonderful museums. Every visitor must be sure not to miss the Ohara Museum, the Rural Toy Museum and (for the young at heart) the Momotaro Museum – and if you get the chance, spend the night at the unparalleled Ryokan Kurashiki!
5. The Dream Hole, Onna-son, Okinawa Island (Okinawa Prefecture)
On one of my last days in Okinawa, I was lucky enough to have the chance to dive at this 25-metre underwater tunnel, where a living curtain of fish swirls in the entrance and parts to let you pass as you swim through the entrance. On the same dive I even got the chance to swim with sea turtles – a pretty amazing experience!
My Wish List Top Five:
1. Yakushima Island (Kagoshima Prefecture)
My biggest regret as I reach the end of my time in Japan is that I never managed to make it to Yakushima Island in Kagoshima Prefecture. As a big Miyazaki fan I can't help but wish that I could visit the place that inspired "Princess Mononoke," where you can hike amongst Japanese cedar trees several thousand years old and even camp on beaches where baby Loggerhead turtles hatch and make their way to the see. Next time.
2. Hokkaido
Hokkaido, Japan's northernmost island, rarely makes it onto the itineraries of first-time travellers to Japan (unless they're going skiing in Niseko!). But everybody I know who has visited Hokkaido has been enchanted by its wonderful countryside, making me sad that I haven't had time to visit it before I leave. I've promised myself that one day I'll make it to the Sapporo Yuki Matsuri (snow festival) to see some of the amazing sculptures for myself.
3. Takeda Castle (Hyogo Prefecture)
Takeda Castle is known as "the castle above the clouds" – for reasons that should be obvious when you see the amazing photos of it perched on top of a mountain, wreathed in mist. Yet another amazing place to add to my wish list.
4. Yonaguni Ruins(?), Yonaguni Island (Okinawa Prefecture)
Located under the sea off the coast of what is perhaps Japan's remotest island are – well, nobody really knows what they are. Are they naturally occurring rock formations, the ruins of some unknown civilisation, or the works of aliens? (Hint: it was probably aliens). The underwater structures appear strikingly regular, leading many people to believe that they are man-made. If they are, then they indicate a hitherto completely unknown civilisation that could have existed twice as long ago as the ancient Egyptians. Now that would be pretty cool.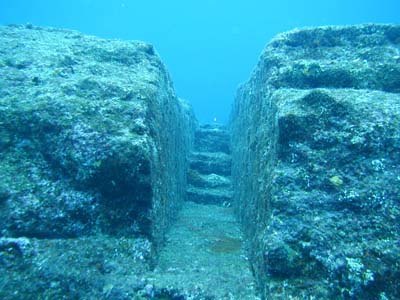 5. Dogo Onsen, Matsuyama (Ehime Prefecture)
Another location inspired by my love for Miyazaki films, Dogo Onsen is the oldest bath house in Japan and is rumoured to have been the inspiration for the bath house in "Spirited Away" – one of the films that first inspired my love of Japan. And not only do I love Spirited Away, but I am also a huge fan of onsens – so Dogo Onsen was always naturally going to make it onto my wish list.
And finally, somewhere I wish I'd visited before it became a tourist destination…
Gunkanjima (Nagasaki Prefecture)
Gunkanjima, or "battleship island," was once the most densely populated area in the world when it thrived as a coal-mining facility. Now it is an amazingly creepy, abandoned wasteland – empty except for Javier Bardem, who kicks about thinking evil thoughts and plotting the demise of his enemies. Not really.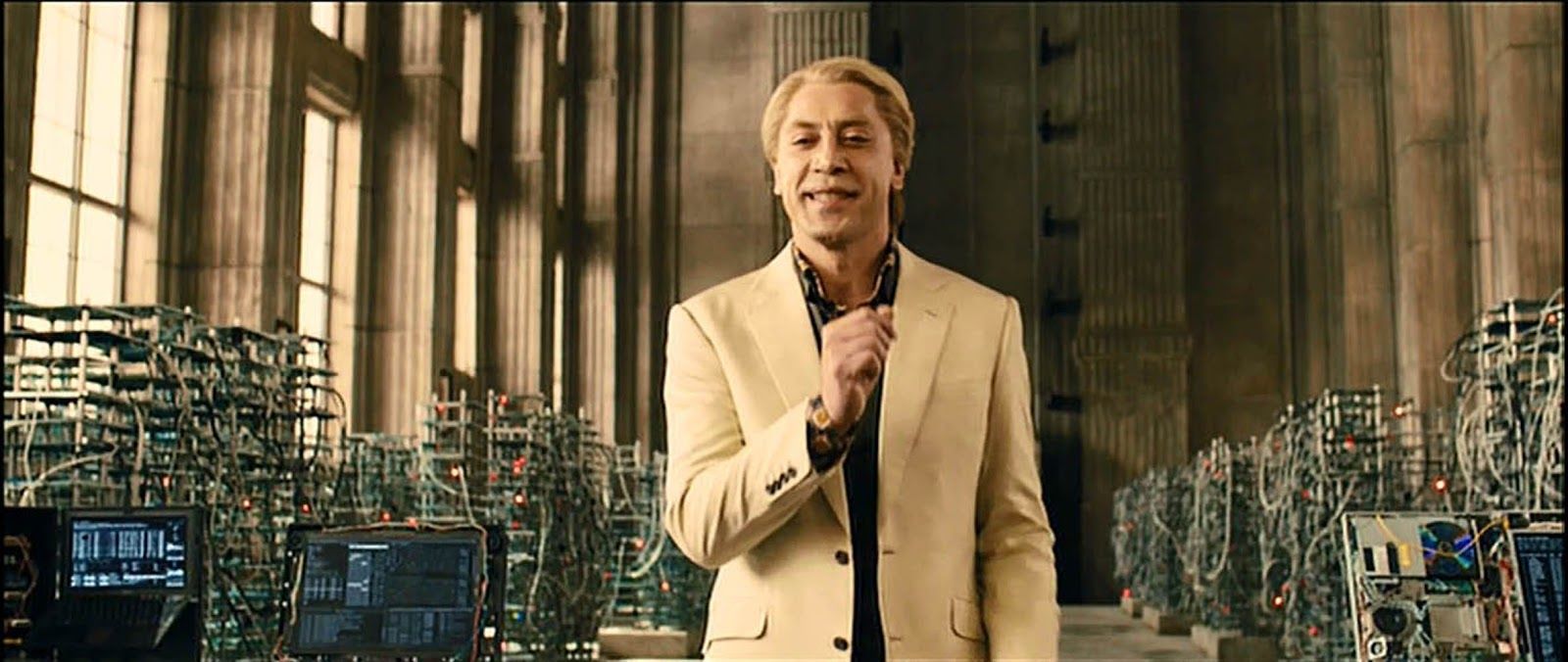 There was a time when you could make your way out to Gunkanjima alone and explore it for yourself (albeit not exactly legally), but now it's more strictly controlled and you can only visit with a guided tour that keeps you on the straight and narrow – away from falling masonry and the like. I suppose that's sensible really, but it does ruin the fun just a little bit.
Like this post? Help us by sharing it!