Like this post? Help us by sharing it!
Tokyo's reputation as an expensive place to visit is slowly changing. The word is out that the hedonistic days and astronomical prices of Tokyo's "bubble period" are a thing of the past. In their place is a city that is more interesting, more diverse and more inviting then ever. After the bubble burst, prices of things fell and standards of living have gone on steadily rising.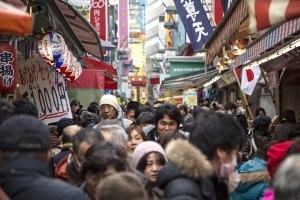 These days, Tokyoites are more interested in their free time than they are in lifetime employment. And it's hard to blame them when they have both sandy beaches and scenic mountains at their doorstep. Not too mention the fact that residents and visitors alike enjoy access to some of the world's best cafes, shopping, museums, architecture and cuisine anywhere in the world. Indeed, even on a small budget, Tokyo's delicious street food gourmet, extensive public transportation and endless shopping can feel like a bargain. But those in the know might be tempted to ask, why spend money at all when so much can be had for free? Here are some of my favorite free things to do in Tokyo (with plenty more to come in the future!).

Tokyo has fantastic museums of nearly every kind. From modern art and photography to emerging science and national treasures, there is truly something for everyone. Unfortunately, while free museums have become the norm in many of the world's major cities, many of the Tokyo's best museums still charge for the privilege of admission. However, if you're willing to visit slightly lesser known museums, you will have a plethora to choose from. Places like the Tokyo Water Science Museum and the Japanese Stationary Museum are sure to show you something that few travelers to Japan's capital ever see.  Or, you could check out the Japan Police Museum.
Even though it's short on English explanation, exploring these hallowed halls makes for a fascinating hour of browsing. As you go through the building floor by floor you glimpse of what crime fighting in Japan is all about. Computer games, a driving simulator and plenty of cool vehicles make this a great place to visit with kids. The museum is just a two minute walk from Exit 7 of Ginza-Itchome Station and equally near from Exit 1 of Kyobashi Station.
Alternatively, if the Police museum is a bit too mainstream for your tastes, how about checking out a museum dedicated entirely to parasites! The Parasitological museum near Meguro Station is the world's only parasite museum, somewhat unsurprisingly if you ask me. Nevertheless, it's more interesting than it probably sounds and the gift shop is fantastic!
The Mitsubishi Ichigokan is only a two or three minute walk from Tokyo station and the perfect place to escape from the hustle and bustle of nearby Ginza and Marunouchi. A faithful reconstruction of one of the first Western style buildings in Tokyo, the Ichigokan Museum has a beautiful courtyard with popular and well-known restaurants and ever changing exhibitions of art, usually from overseas. But instead of paying for the temporary exhibits, you can head in to the 'archive room' to learn a bit about the history of Japan's Marunouchi district – an area whose importance dates back to when this city housed the powerful Shogunate and was still known as Edo. Models, videos, and state of the art touch screen tours await.
Of all the free activities in Tokyo, it'd be hard to beat an afternoon taking in some of the cities eclectic but always talented street performers. From the rockabilly dancers of Yoyogi to the popular Ani Zo, there's always a free show to be had. Many of these relatively unknown groups have small cult followings that come to see their favorite performers on a regular basis and sing along with every chorus – my personal favorite is a rock and roll shamisen player! The best places to catch live performances tends to be in Shinjuku and Harajuku. In Shinjuku, wait until after the sun has gone down and then have a wonder around the station's West Exit. In Harajuku, you're better off waiting until the weekend to catch the many performers that gather in Yoyogi Park, adjacent to Harajuku Station. Midday on Saturday tends to be the best.
If it's works of art that you're after, Tokyo has plenty to choose from. While museums like the Mori are well worth a visit, if you want to check out work by lesser know artists, have a look at some of the city's many galleries. Both plentiful and well-curated, Tokyo's galleries have plenty to impress even the most demanding connoisseurs. The following are just a few to get you started but rest assured, the list of world class galleries in Tokyo is a long one.
SCAI The Bathhouse is everything that you could want from a contemporary art gallery – the work of some of Japan's most intriguing up-and-coming artists exhibited in a traditional Japanese bath house. The Fuji Film Square Photo Salon stands as a reminder that photography remains an art form that goes far beyond the point and shoot world that most of us live in. In the heart of Ginza lies what is often referred to as Japan's oldest gallery, at the Shiseid0 gallery, a wide range of art goes on display for any who care to visit. At AKAAKA, a more avante garde selection of artists is on display; my personal favorite raises money for the victims of 2011s tsunami – see the video below to learn more about Munemasa Takahashi's 'Lost & Found Project'.
And finally… I saved the best for last. On you next visit to Tokyo, how about stopping by the Yebisu Beer Museum? While there is little doubt that the so-called tasting salon tends to be peoples' favorite, the history of the beer is fascinating. Not only does it give a glimpse into Japan's uneasy fascination with the West, it gives a very good sense of how beer came to flourish in what was once a sake drinkers dominion. Don't miss it!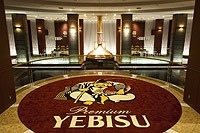 Like this post? Help us by sharing it!