Like this post? Help us by sharing it!
It's impossible to go anywhere in Okinawa without encountering the "shisa" – Okinawa's take on the Chinese guardian lion. Resembling a cross between a lion and a dog, shisa come in pairs and can be found flanking the entrance of pretty much every house or building in Okinawa. Typically, the shisa on the left has a closed mouth to keep in good spirits, whilst the one on the right has an open mouth to scare away the bad.
The shisa is undoubtedly the most ubiquitous symbol of Okinawa (besides perhaps the goya plant), and you will find them in every gift shop in the guise of key rings, statuettes and countless other ornaments. You can even paint your own shisa on Naha's Kokusai Street.
The following list will give you a taste of how Okinawans in Naha get creative with their Shisa…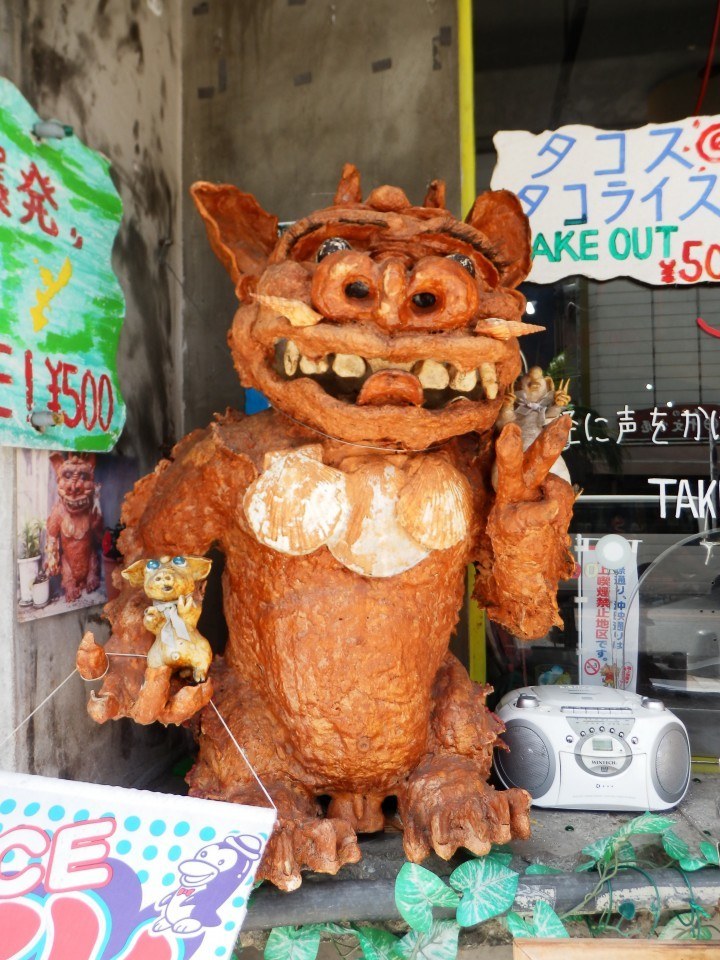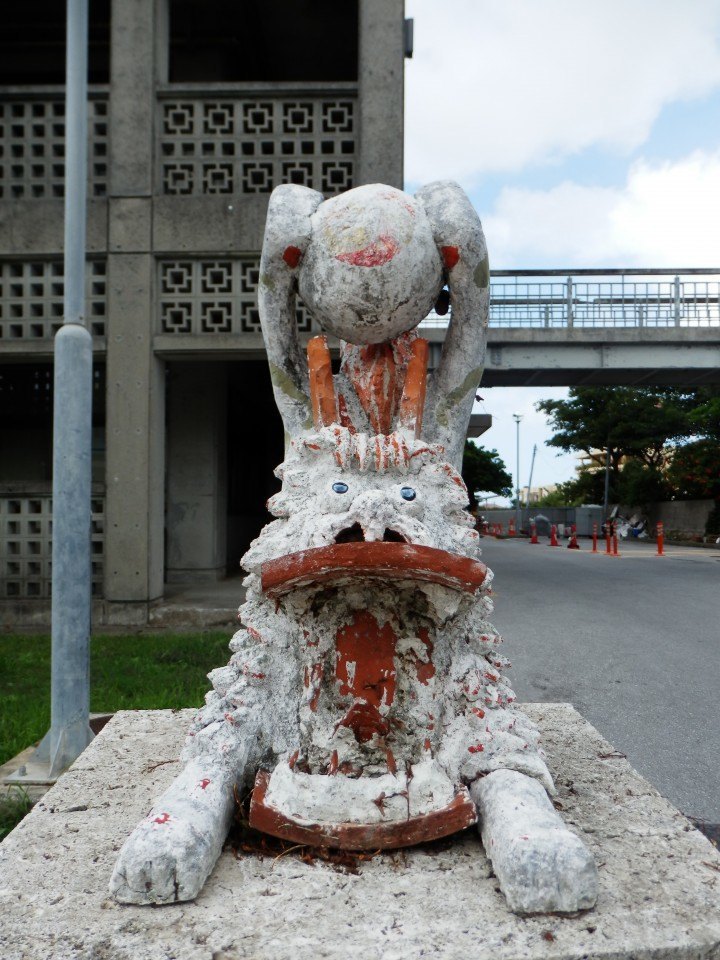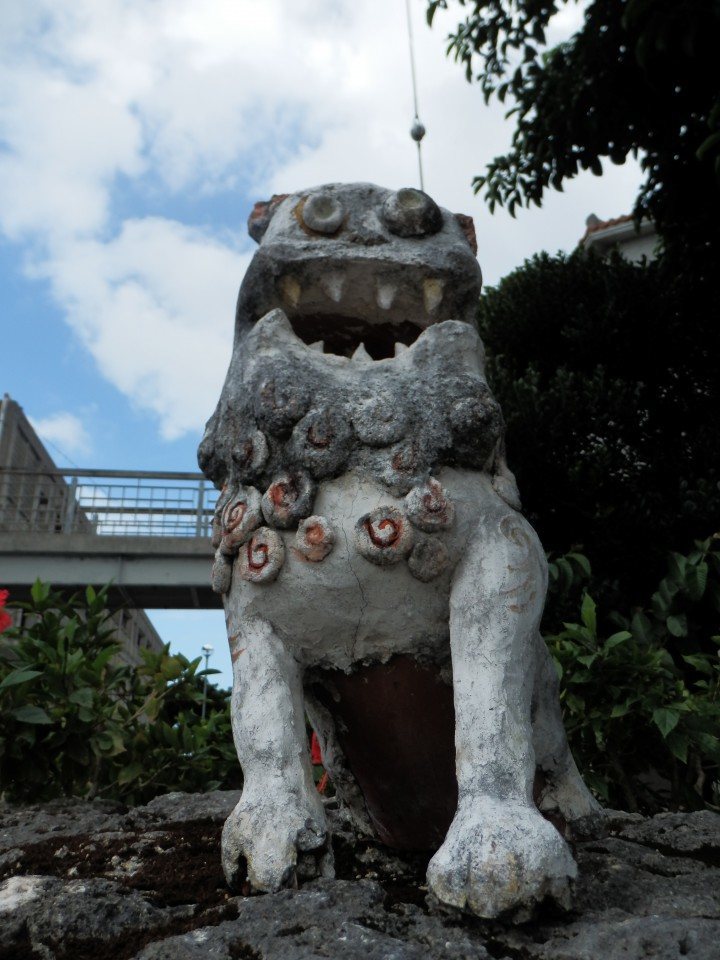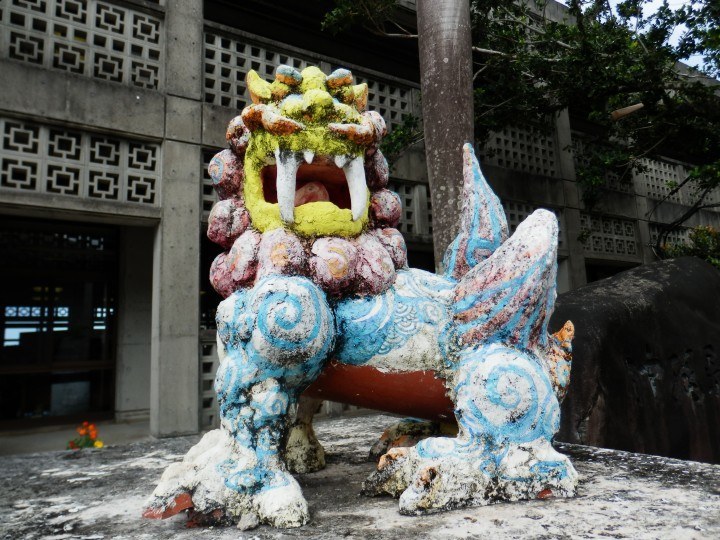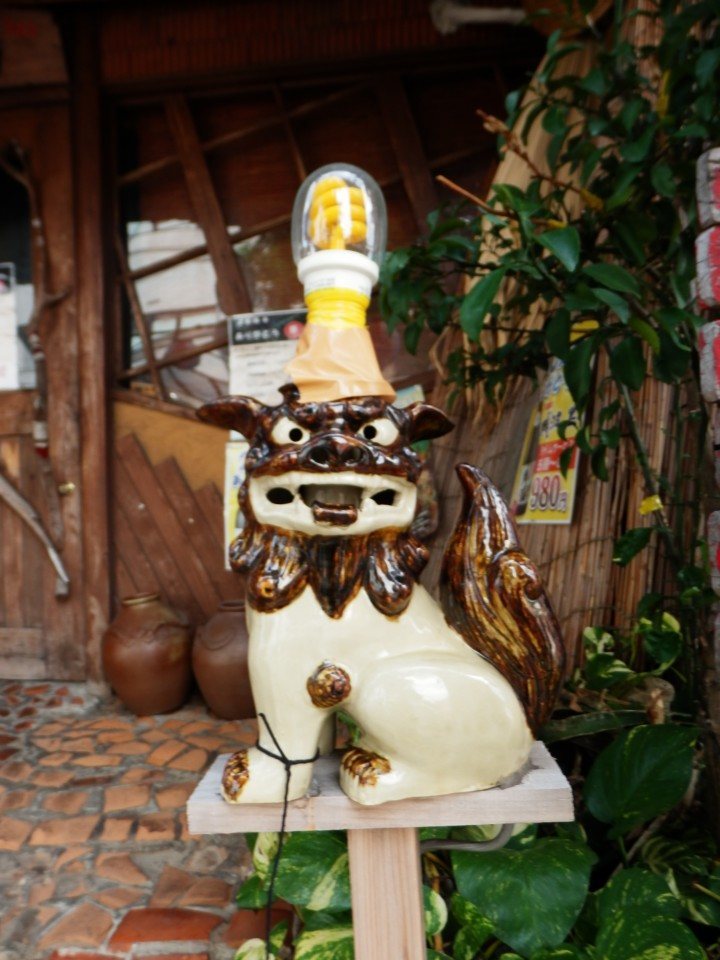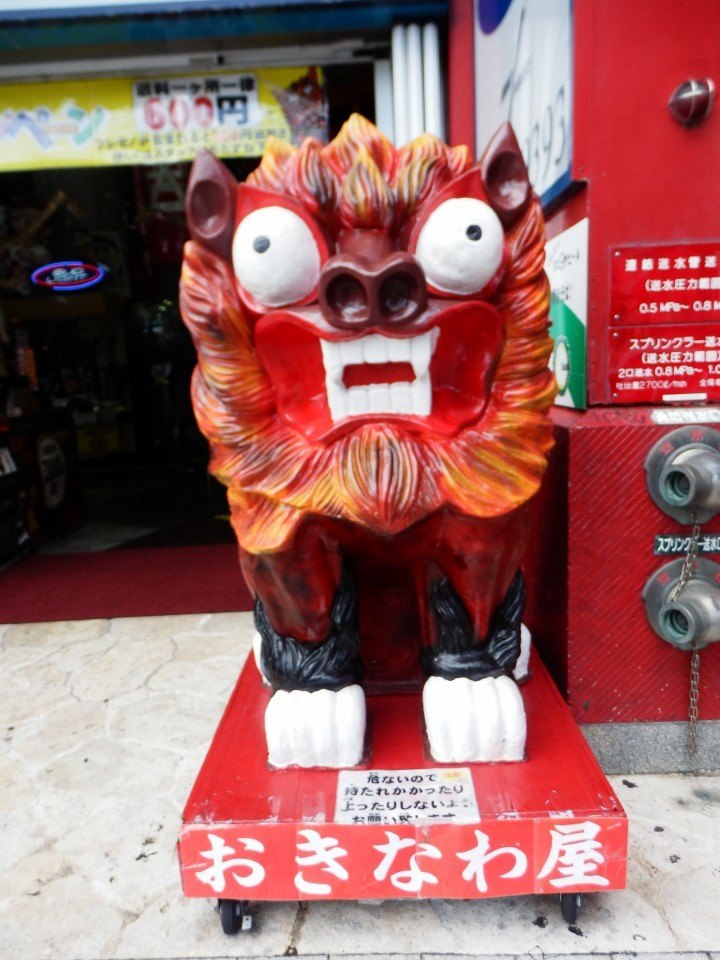 My favourite shisa discovery of the day was undoubtedly this shop, on a street off Kokusai Street in Naha. "Seasir Mansion" sells all manner of home-made shisa, but its shisa-crazy frontage was definitely the most exciting thing about it. There was even a vending machine filled with miniature shisa beside the shop, complete with mystery shisa-themed offerings.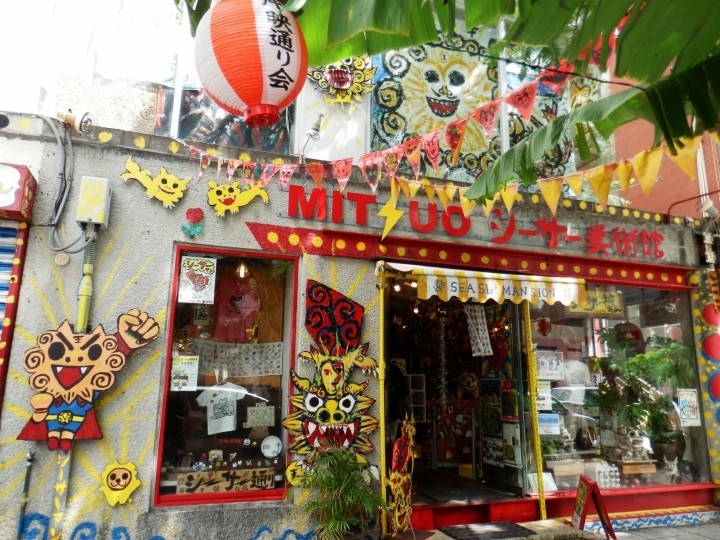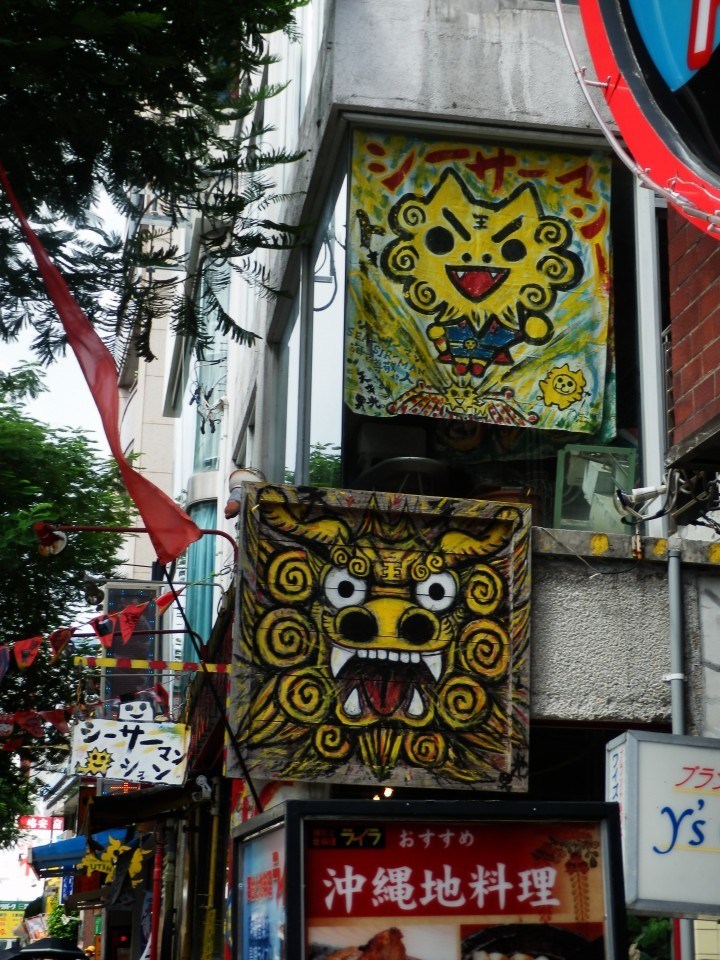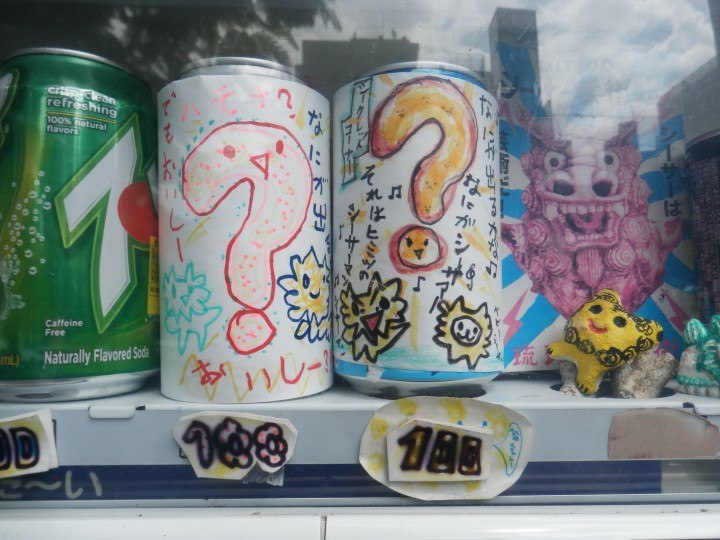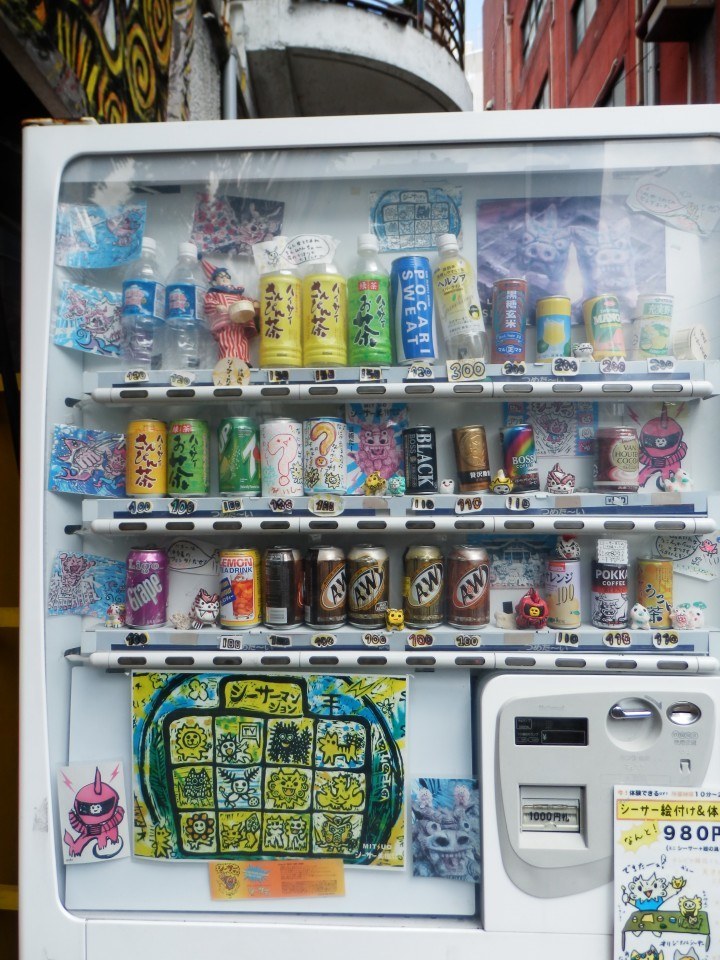 This list was compiled from just one day walking around Naha. It will almost definitely have to be extended!
Like this post? Help us by sharing it!