Shinrin-yoku
森林浴
The art of forest bathing
It's a simple fact: spending time among trees makes you feel better. We might all know this on some level, but in the 1980s the Japanese coined a term for it. Shinrin-yoku literally translates as 'taking in the atmosphere of the forest'. Forest bathing in other words.

To forest bathe Japanese-style, you need to really slow down to absorb your surroundings. Pay attention to the details: the colours of the leaves, the quality of the light, the sounds you can hear, the feeling on your skin. Breathe deeply and simply observe.

67% of Japan is forested, that's some 25 million hectares. Some of our favourite spots for forest bathing are the bamboo groves of Arashiyama in Kyoto, the Nakasendo Way between Magome and Tsumago, the Kumano Kodo pilgrimage trails and the Shin-Etsu trail.
When to go:

Make an Enquiry
For more information email us: [email protected] or call: + 61 7 3186 8800
Important notice: We are pleased to be able to offer so many amazing experiences in Japan. However, we are sorry that we can only include these as a part of a full Japan holiday package which includes your accommodation and transport alongside the experiences presented in this section of the web site.

Shinrin-yoku
Available throughout Japan
Interested in this Experience? It is included in this tour:
Contemplate your reason for being on a philosophical journey around Japan.

Find new meaning in Japan's old ways on a special cultural trip that explores Japanese philosophical concepts from wabi sabi to the bushido samurai code and ikigai.
温故知新
New wisdom in old ways

わびさび
Imperfection and impermanence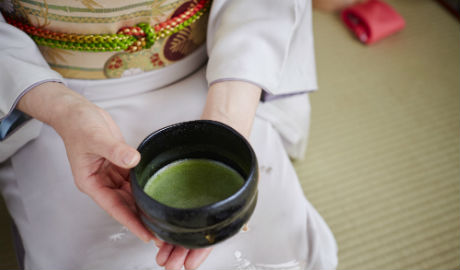 こだわり
A relentless devotion to your craft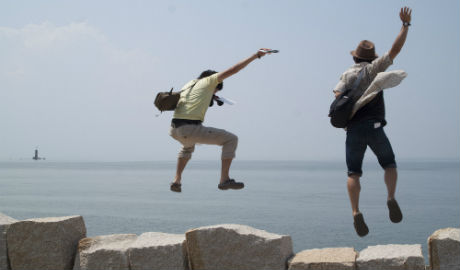 生き甲斐
Your reason for being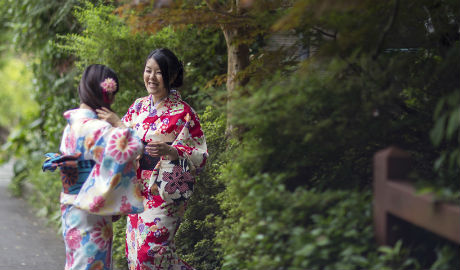 絆
The bond that connects us