Zenko-ji Temple
InsideJapan can arrange for you to meet a monk at Nagano's Zenko-ji Temple.
Founded in the 7th century this temples stores the first Buddhist statue ever brought to Japan, and the temple played a significant role in the development of Nagano city which sprung up around Zenko-ji.

Zenko-ji is unusual in that it doesn't belong to any one particular sect of Buddhism (it was built before the religion separated into different schools); therefore it offers the chance for all visitors to achieve enlightenment.

Make an Enquiry
For more information email us: [email protected] or call: + 61 7 3186 8800
Important notice: We are pleased to be able to offer so many amazing experiences in Japan. However, we are sorry that we can only include these as a part of a full Japan holiday package which includes your accommodation and transport alongside the experiences presented in this section of the web site.

An inspiring introduction to meditation with a Zen priest in a tranquil temple setting.

Make your own pilgrimage to sacred Mount Haguro and stay in Buddhist temple lodgings.

Ise's famous Shinto shrines are rebuilt every 20 years.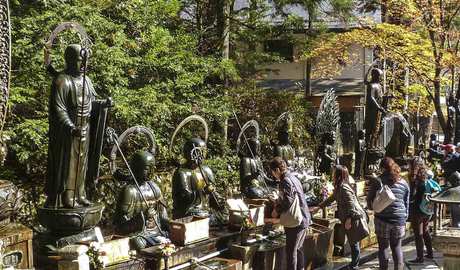 "Understanding fully the true nature of your own mind is equal to understanding everything." – From the Dainichi-kyo, Shingon Buddhist sutras.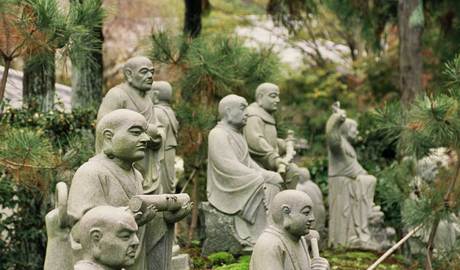 Temple number 19 of Shikoku's 88 temple circuit, Tatsue-ji offers overnight stays in simple shukubo lodgings.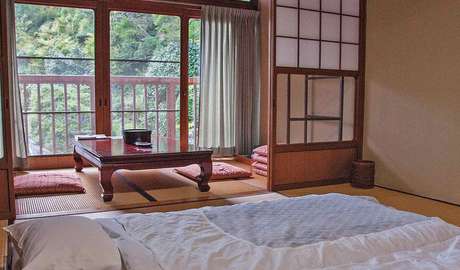 Spend a night in shukubo temple lodgings; a fantastic way to understand the simple, traditional lifestyle of Japan's Buddhist monks.