Calligraphy class
Take your first steps on the road to becoming a master calligrapher with a 'shodo' class.
Shodo or 'the way of writing' is the art of Japanese calligraphy. Just as good handwriting is prized in the West, being skilful with a calligraphy brush to produce beautiful kanji characters is an important attribute that children begin to learn in primary school. However with the widespread use of computers, this art form is being kept alive by fewer and fewer devotees.

At a Japanese calligraphy class, you'll be introduced to the basics of shodo. First you must learn how to prepare black ink by grinding the ink stone across a tray and mixing it with a little water. Then after loading your brush, the teacher will teach you some basic kanji characters which are always drawn in a specific order of strokes. The teacher will also explain the three writing systems - kanji, hiragana and katakana, that make up Japanese script. You'll have plenty of time to practise your calligraphy skills before painting one kanji 'for best' to take home and keep.
Make an Enquiry
For more information email us: [email protected] or call: + 61 7 3186 8800
Important notice: We are pleased to be able to offer so many amazing experiences in Japan. However, we are sorry that we can only include these as a part of a full Japan holiday package which includes your accommodation and transport alongside the experiences presented in this section of the web site.

Other Traditional arts & textiles experiences
View more >
Perfect for honeymooners: get dressed up in layers of the finest wedding kimono for a very special photo session

The Japanese kimono is perhaps the most exquisite national dress on earth and a real treat to try on.

Hone your embroidery skills by attending this private class with one of Japan's leading exponents of 'nuido'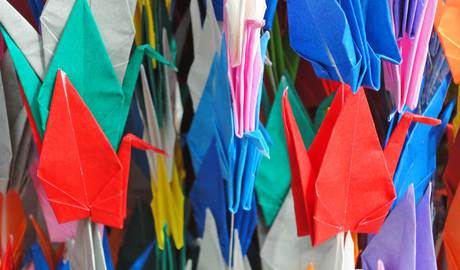 Learn to fold paper like a pro... well like an elementary school kid really... with this beginners class in origami.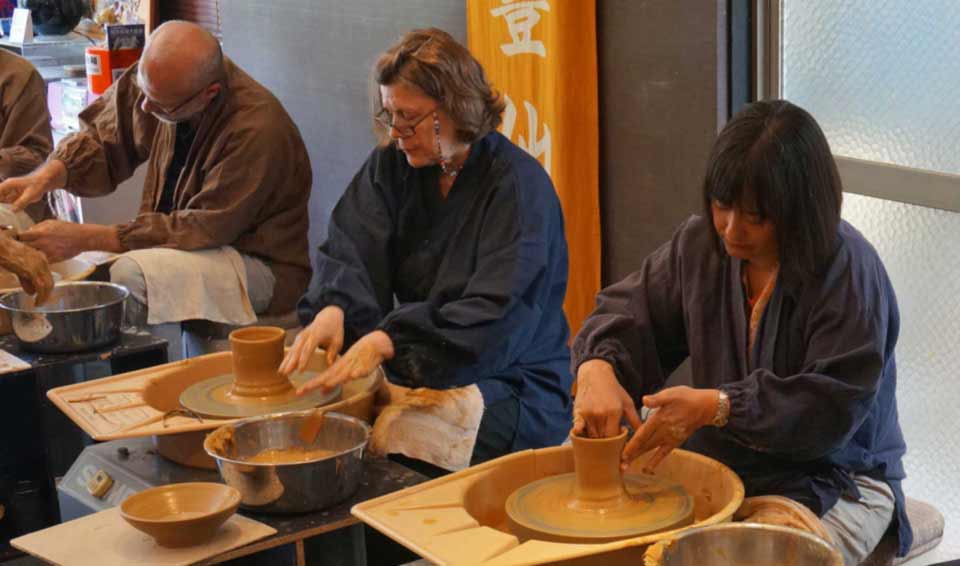 Get your hands dirty whilst learning some of the techniques of Japanese 'yakimomo' pottery.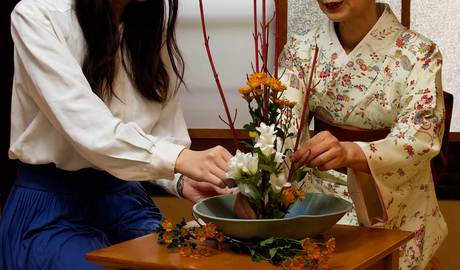 Discover the finer points of this unique Japanese style of flower arranging with a lesson with a licensed ikebana teacher