Pottery class
Get your hands dirty whilst learning some of the techniques of Japanese 'yakimomo' pottery.
Japanese yakimono (pottery) is well known around the world for its high quality and distinctive styles. InsideJapan can arrange a hands-on pottery experience at a well-known Kyoto pottery studio for those would really like to get to grips with this art form.

Expert staff who speak a little English will guide you through the making of a pot on a traditional wheel. First you'll learn how to slap the clay, then turn the wheel to mould a cup shape with your hands. After mastering the basic techniques there are a number of different shapes and designs for you to try. Overalls and materials will be provided, and the studio can arrange to fire your work in a kiln, glaze it and have it shipped to you for an additional fee.
For those who would like a more advanced experience, please ask your travel consultant and we will make arrangements for you to have a private lesson with a local artisan.
Make an Enquiry
For more information email us: [email protected] or call: + 61 7 3186 8800
Important notice: We are pleased to be able to offer so many amazing experiences in Japan. However, we are sorry that we can only include these as a part of a full Japan holiday package which includes your accommodation and transport alongside the experiences presented in this section of the web site.

Other Traditional arts & textiles experiences
View more >
The Japanese kimono is perhaps the most exquisite national dress on earth and a real treat to try on.

Hone your embroidery skills by attending this private class with one of Japan's leading exponents of 'nuido'

Perfect for honeymooners: get dressed up in layers of the finest wedding kimono for a very special photo session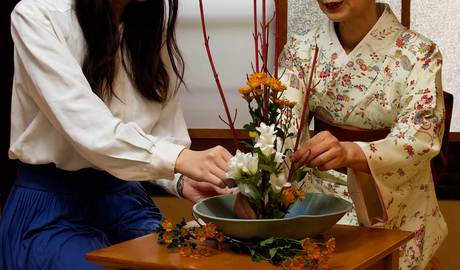 Discover the finer points of this unique Japanese style of flower arranging with a lesson with a licensed ikebana teacher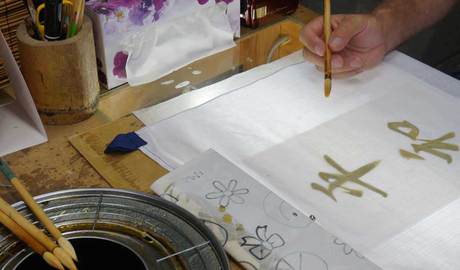 Take your first steps on the road to becoming a master calligrapher with a 'shodo' class.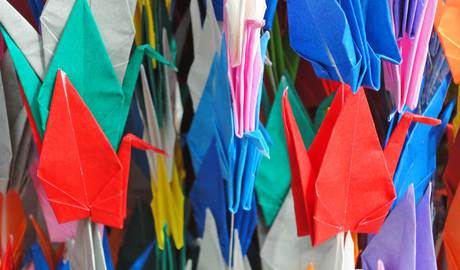 Learn to fold paper like a pro... well like an elementary school kid really... with this beginners class in origami.