Like this post? Help us by sharing it!
The sprawling city of Tokyo is a metropolis like no other; an exhilarating hive of activity where you could spend years caught up in the buzz without seeing it all. Fortunately, it's also home to world-class experts that provide world-class experiences for those with only a few days in the capital. 
Exclusive experiences
If you're travelling all that way, why not experience Tokyo in style? Here are 5 of our favourite exclusive experiences.

A kaiseki meal is a thing of joy; a series of small, delicate dishes, each beautifully prepared with the finest seasonal ingredients.
This elaborate presentation is a feast for the eyes with different textures, colours, and pretty dishes. Like little works of art. There's nothing quite like the anticipation of picking up those chopsticks, opening a mysterious lid, or taking your first bite.
Learn how to craft a kaiseki meal of your own with a top Tokyo chef in an exclusive Michelin-starred restaurant. The chef will start by telling you about the culture and history behind each of the dishes, before teaching techniques for the foundations, such as the miso (soybean paste). Take your time, it's not a meal to be rushed! Before sampling your fare, table etiquette will be discussed and observed. Take your seat, and savour each mouthful.

With your feet firmly on the ground, Tokyo skyscrapers appear to stretch into the sky like processions in all directions. The view from a helicopter unravels the scale of this expansive city. Take to the skies to spot Tokyo Gate Bridge, towering Tokyo Skytree and the star of the show in the distance, Mount Fuji. See the borders of this neon world with mountains to one side and the ocean to the other.
We recommend planning your flight at sunset – a pink haze settles over the shadow of Mount Fuji; and as the sky goes to sleep, the city lights resemble a blanket of stars. A unique way to see the capital.
As one of the largest cities in the world, there is an awful lot to see! With a private guide and driver, you won't miss a thing. Sit back in air-conditioned comfort as you travel through the different districts and city streets – while someone else worries about the directions.
The fully-licensed guide will develop a personalised itinerary to suit your interests, so take your pick of highlights. See some of Tokyo's most famous sites; perhaps the famous Meiji Shrine, the Hamarikyu Gardens, or the Tokyo Skytree. Spend a few hours swishing in and out of the high-end boutiques in the Ginza shopping district, or explore the pachinko parlours in Akihabara's gaming district.
Your guide will not only be on-hand to show you around and plan your route, they know all of the ins and outs of the districts here; so whether it's the story behind a street's architecture, the history of a Shinto shrine, or the best place for a matcha latte, you won't need to consult a guidebook or lose time scanning the internet.
Whatever you decide to do, the driver will be there to whisk you back to your hotel after the day's activities.
Did you know that in Japanese, sake refers to any kind of alcoholic drink? What we understand to be sake is more commonly referred to as nihonshu. Lesson number one! Extensive varieties can make it tricky to choose when out and about, but help is at hand. Sip, sup and savour the finest-quality nihonshu with an expert when you're in Tokyo.
Spend a few hours navigating the different styles and flavours, as well as its fascinating history. The specialist will help you to distinguish the highest-quality options by teaching the basics of the Junmai System. This exclusive tasting takes place in a restaurant so you can complement the dishes with your new found nihonshu knowledge.
Take this masterclass at the beginning of the trip to find your favourite ahead of the onward journey, or pick up a bottle to take the taste of Japan home with you.
Glass art exists in many areas across the world, but the detail and fragility of Japanese Kiriko glass makes the cutting a particularly challenging skill to master. This elegantly carved glass dates back to the Edo Period, so it's steeped in stories. Kiriko bowls, vases and glasses are often given as gifts, and frequently presented to visiting foreign dignitaries.
Though its popularity has waxed and waned throughout the years, recently it has gained favour. This is in no small part thanks to master craftsman who have been kept the authentic tradition alive. Meet a family who have been committed to the highest quality Kiriko for generations, and work with them to craft your own piece. Why not take the sake experience, then craft exquisitely beautiful sake cups to try your favourites in? Souvenirs don't get much more special than that.
---
If you would like to include some of these exclusive experiences in your trip to Japan, our expert travel consultants can include them in a Self-Guided Adventure or can tailor an Exclusive Private Journey, to your exact specifications.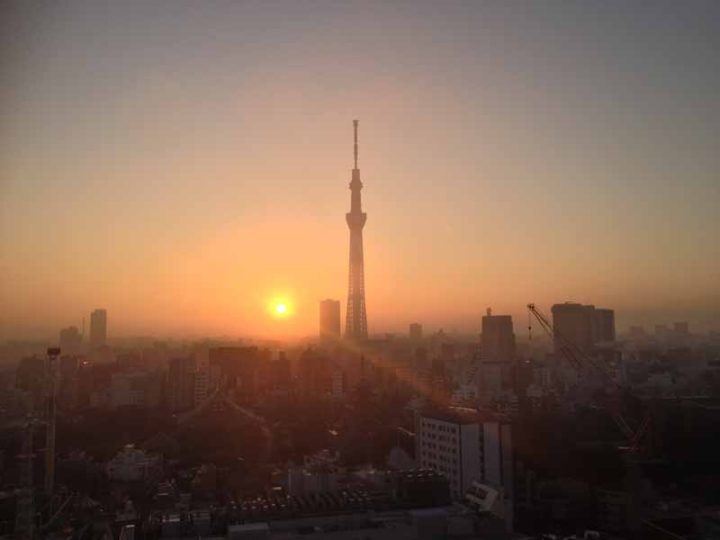 Like this post? Help us by sharing it!