Like this post? Help us by sharing it!
Claire Brothers is one of our senior travel consultants. She spent five years living in Kyoto, but is now based in our Bristol office – where she spends her free time making dresses out of vintage kimono fabric picked up on her travels. On her most recent trip back to Japan, she discovered the magical wonderland that is Nippori Fabric Town…
Tokyo is a city for shoppers – but despite its convenient location on the Yamanote Line, and its great selection of cafes and shops, very few first time visitors to Tokyo will be hopping off the train at Nippori.
Nippori is best-known for its proximity to the Yanaka Ginza shopping district, which retains something of the Shitamachi (literally "low town") charm of Tokyo's less metropolitan past. It is very much a residential area where you squeeze into the long queue for delicious yakitori (grilled chicken skewers) between frazzled office workers and the sharp-elbowed neighbourhood grannies.
However, on the opposite side of Nippori Station is another of Tokyo's shopping paradises: Nippori Fabric Town. On arrival at the station, look out for English signs on the floor pointing you in the direction of "Nippori Fabric Town 200m", with a helpful arrow to guide you on the crafty hunt. About 2 minutes' walk from the station you'll find a large blue sign indicating that you have arrived in the land that fabric dreams were hemmed, hand stitched, pressed and made of.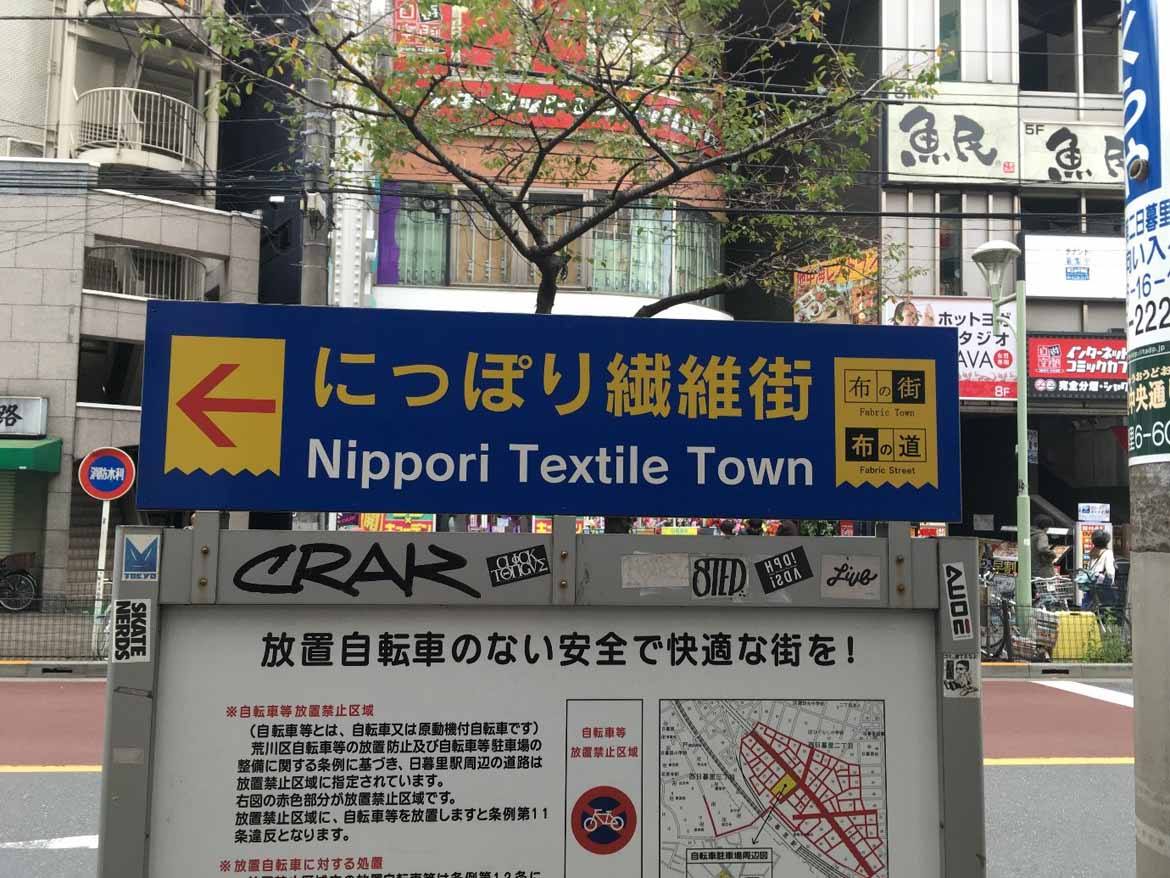 Nippori Fabric Town features shop after shop selling every type of fabric imaginable, from traditional silks and traditional embellished fabrics to modern cottons and jerseys with contemporary prints. There are fabrics to suit every budget, and many stores have a 100 yen (70p) per metre corner.
Fabrics are labelled in Japanese so you'll need a bit of intuition when making a purchase but all have yen prices per metre and operate the usual system of one table for cutting fabric and another for payment. As expected in Japan, there's a well organised queue for you to join with your rolls of fabric.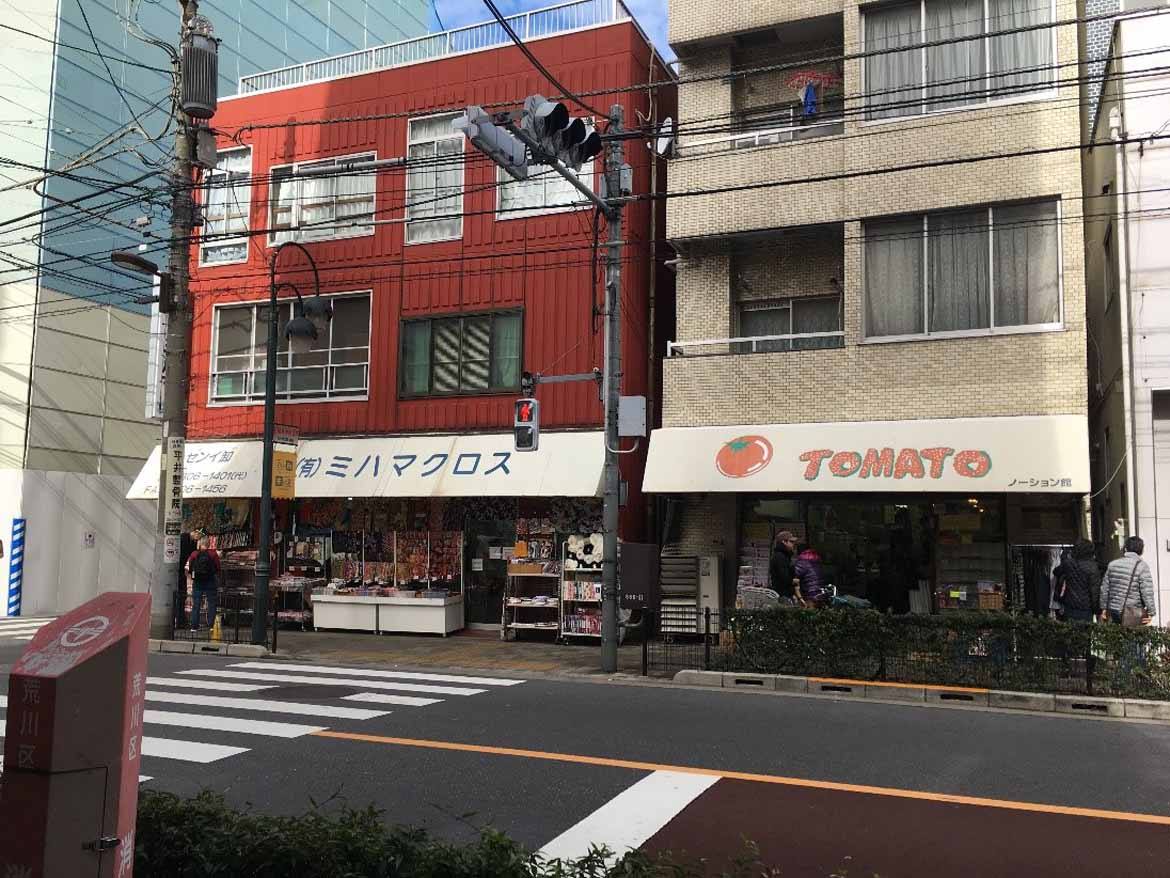 If you only have time to visit one shop in Nippori town then I recommend Tomato. There are actually a number of Tomato shops on the street but the one on the left-hand side of the road features five floors of fabric and embellishments. Luckily there is a lift and trolleys provided to help you on your fabric adventure. Staff speak limited English but will write down all lengths before cutting to make sure you don't end up with 20m of tweed to squeeze in your suitcase.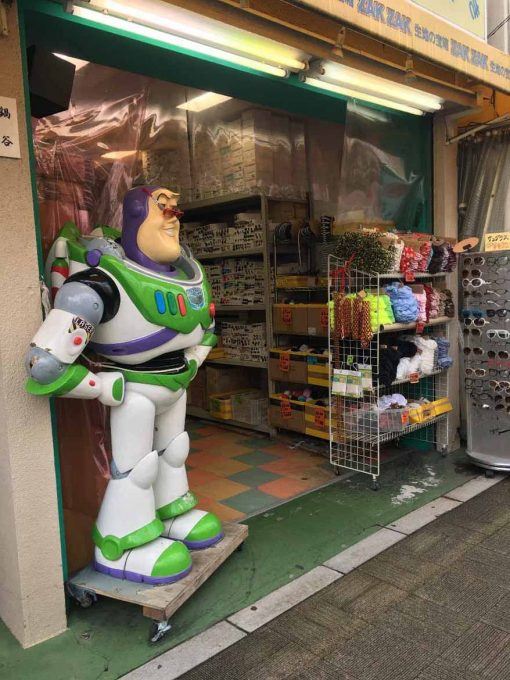 If you're a fabric connoisseur like Claire and you'd like to include a visit to Nippori Textile Town on your trip to Tokyo, just ask one of our travel consultants to include a map and directions in your Info-Pack. Or – better still – click here to contact Claire directly and begin planning your trip today!
Like this post? Help us by sharing it!