Like this post? Help us by sharing it!
Ali is a senior travel consultant in our Bristol office, where she is a veteran at putting together fantastic trips for our customers. On a recent trip back to Japan, she decided to check out one of the weirder offerings on Tokyo's café circuit…

Take a healthy dollop of Alice in Wonderland, mix it with a scoop of Willy Wonka, and stir in a portion of Tokyo's fashion hub Harajuku. Sprinkle with wild imagination, and what do you get? The Kawaii Monster Café!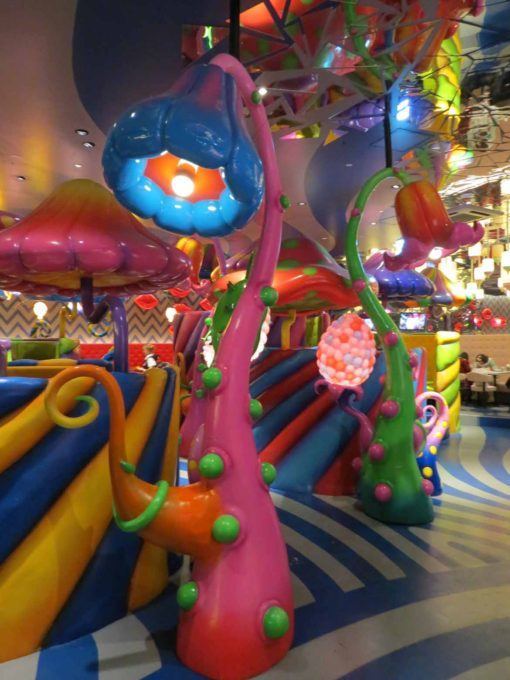 When you enter the Kawaii Monster Café it is not down a rabbit hole but through the mouth of Mr Ten Thousand Chopsticks (Choppy) – a monster who is said to have "swallowed Harajuku". Of course the café has a mascot – this is Japan.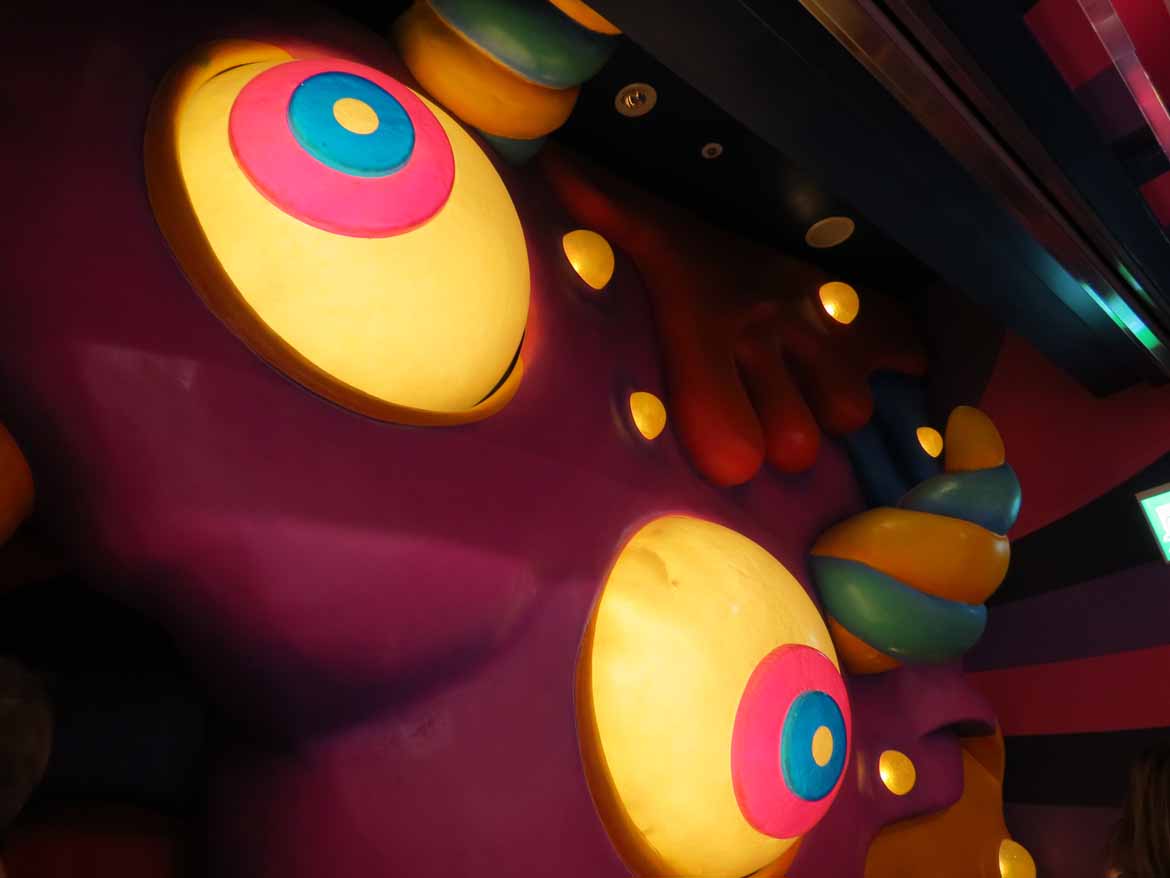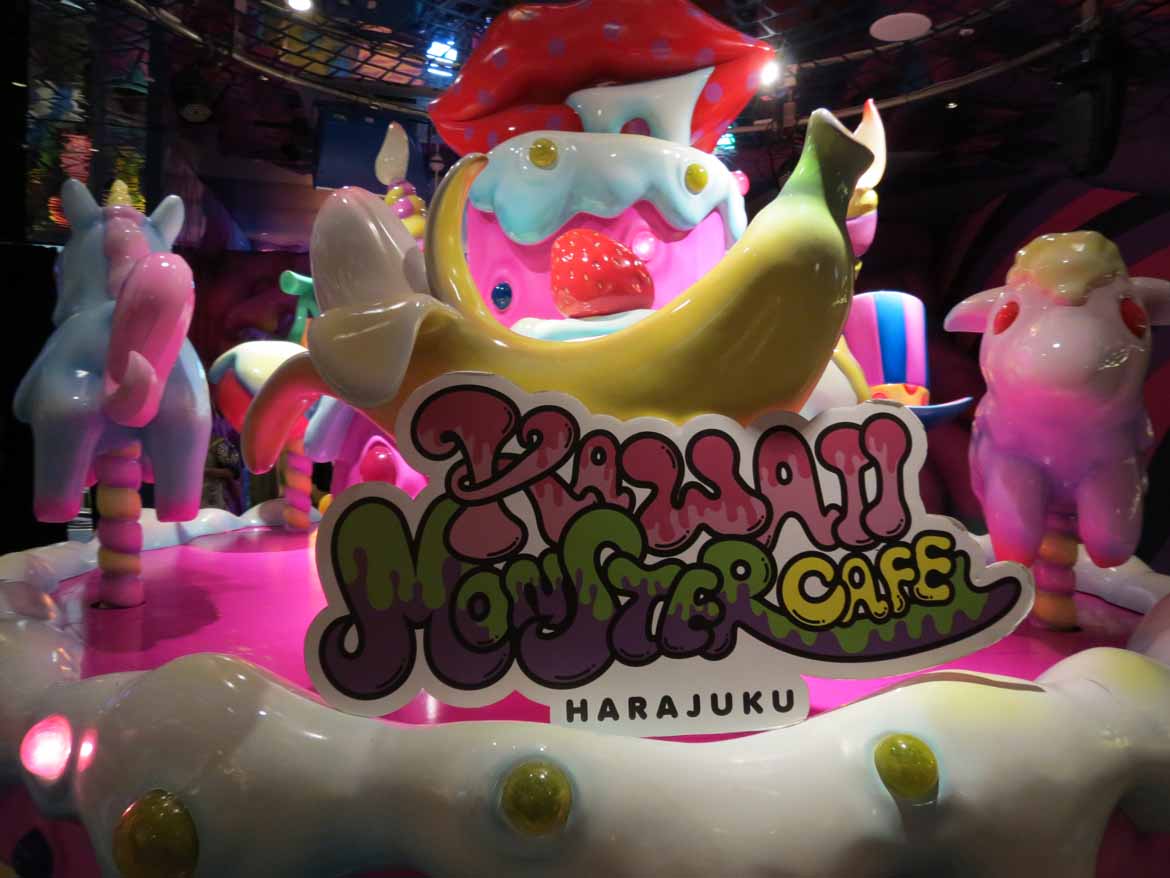 In the centre of the café stands the Sweets Go Round merry-go-round. There are four sections of the café which guests can sit in: Mushroom Disco, Milk Stand, Bar Experiment and Mel-Tea Room. All are as bonkers as each other, and all are decorated like something from J-Pop icon Kyary Pamyu Pamyu's imagination. We were shown to our seats in the Milk Stand, which features massive heads of rabbits, sheep and unicorns and lots of baby bottles hanging from the ceiling. It's creepy in a good way – kimo-kawaii as the youth of Harajuku would say.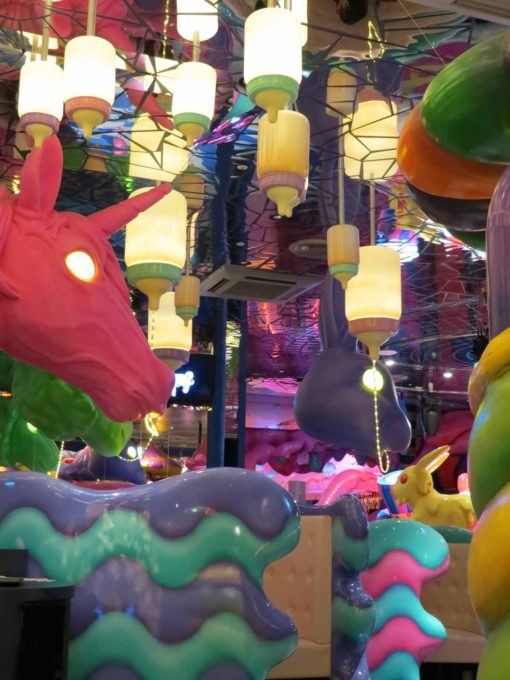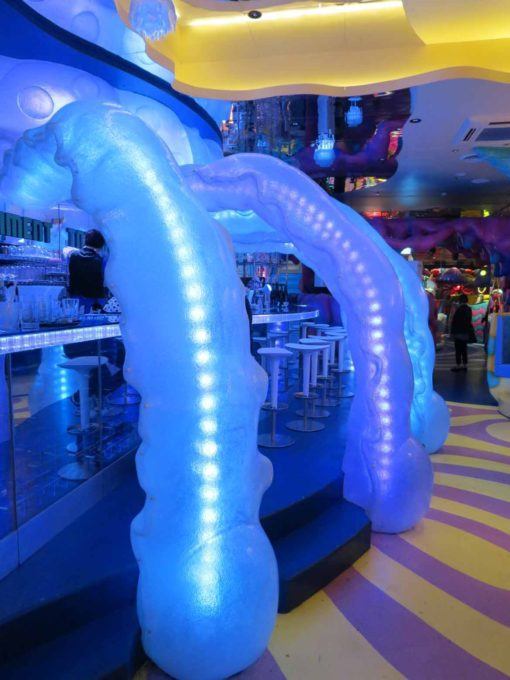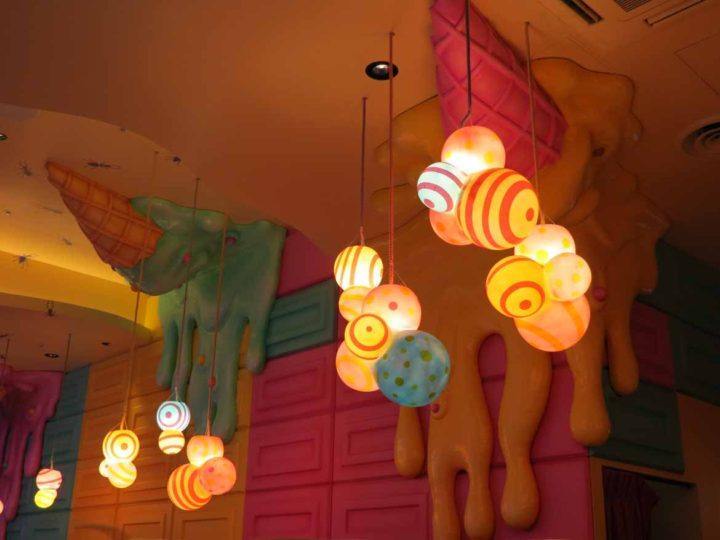 The Kawaii Monster Café in Harajuku, Tokyo, is a collaboration between Art Director Sebastian Masuda, a pioneer of Japanese kawaii culture, and Diamond Dining. Masuda is also the founder of Harajuku's 6%DOKIDOKI shop and has collaborated with J-pop star and fashion icon Kyary Pamyu Pamyu, which explains why the restaurant looks like something from one of her music videos and the staff look like they would be her friends.
The menu is presented on a touchscreen device housed in an oversized plastic box. The food on offer isn't bad – it's edible and better than the food at a lot of theme cafés, but nothing to write home about. There are soft drinks and alcoholic drinks, snack food like chips and battered shrimp, and a good selection of desserts. It's fun food, full of colourings, like a kids' birthday party.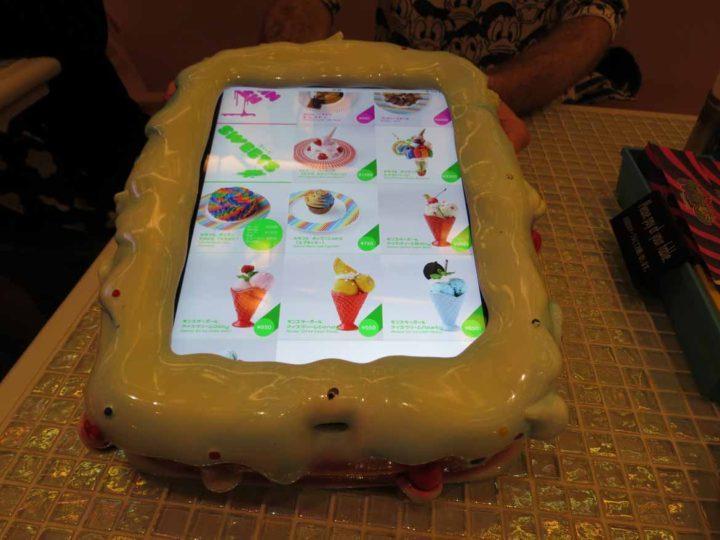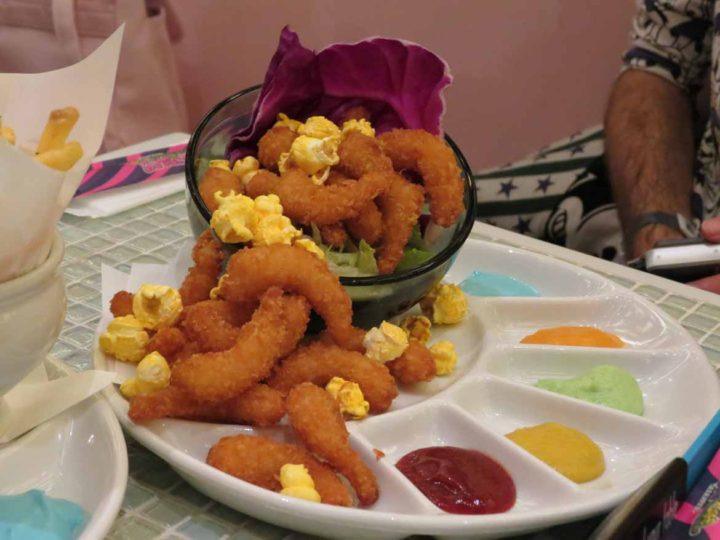 Apart from the amazing decor, the highlight of the cafe for me was definitely the Monster Girls. There are five characters: Baby, Dolly, Candy, Nasty and Crazy (they're like the Spice Girls, only way cooler!). These girls wander about the café, posing for selfies and chatting with the customers. They are dressed in super cool Harajuku fashion, with clothes to die for and wild hairstyles. Unlike Tokyo's maid cafés where photos are generally not allowed, here everyone is positively encouraged to get their cameras out and play!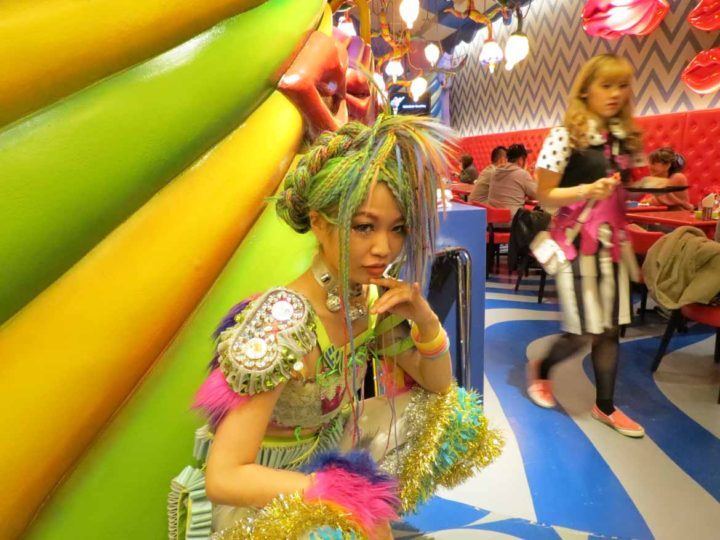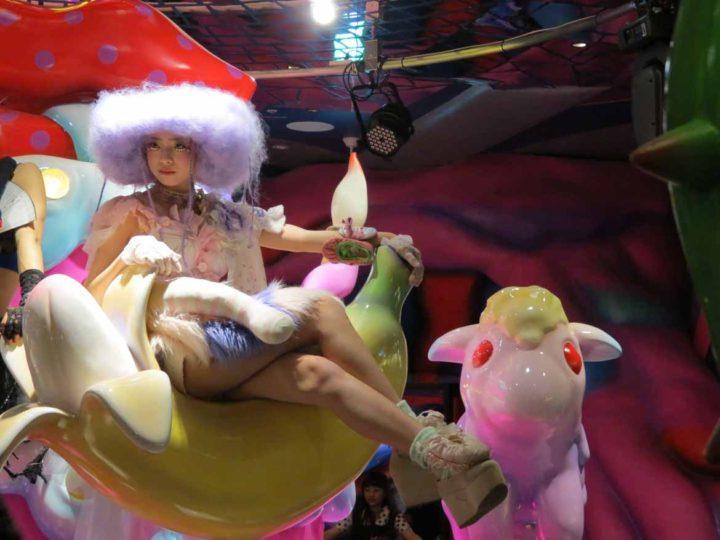 If you're looking for a real Harajuku experience and a taste of quirky, modern Japan, the Kawaii Monster Café is a destination not to be missed! It's perfect for fashion fans, families, friends, and fun, although probably not a place for serious foodies. It is a little bit on the tacky side, but my advice is to forget about that and jump straight down the rabbit hole.
A visit to the Kawaii Monster Café does not have to be pre-booked, but to avoid disappointment speak to your travel consultant about the best times to go and we can make a reservation for you as part of your tailor-made trip if you would like us to.
Like this post? Help us by sharing it!