Like this post? Help us by sharing it!
"Kawaii" is one word that every visitor to Japan is sure to pick up on. Loosely translated it means something like "cute," but in reality kawaii is more than just cuteness.
Kawaii has gone from being an obscure subculture to a permanent part of Japanese mainstream culture, and it's impossible to go anywhere in Japan without practically drowning in its sickly-sweet, big-eyed, button-nosed charm.
It's there in the countless cuddly mascots devised to endorse literally everything (and I do mean literally in the most literal of senses: towns, prefectures, schools, zoos, businesses, products, the police force – even prisons).
It's there in the ubiquitous Hello Kitty, Doraemon and Rilakkuma characters.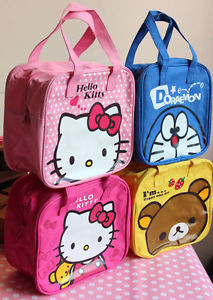 It's there in the Maid Cafes and in the outlandish, colourful fashions of Harajuku.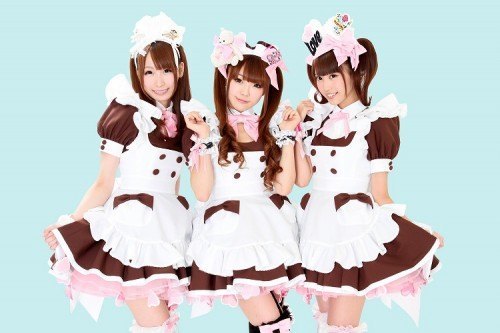 It's there in the weird falsetto voices and mannerisms of female shop assistants, and in almost every product on every shelf in every store. Kawaii is everywhere.
But why this obsession with kawaii? Where did it come from, and how did it become so outrageously prevalent?
Some researchers indicate early Disney films as precursors to kawaii culture. The author of Cool Japan, Tomoyuki Sugiyama, suggests that cute fashions can be traced back to the netsuke miniature sculptures of the 17th century. Meanwhile, Time Out Tokyo dates the beginning of kawaii culture back to 1914, when Yumeiji Takehisa opened a shop that sold innovative goods decorated with twee illustrations aimed at schoolgirls.
Most people nowadays credit the artist and illustrator Rune Naito as one of the originators of kawaii culture, whose drawings in the 1950s – 1970s featured figures with large heads and baby-like features that moved away from the traditional Japanese standards of beauty.
There's no doubt that shojo manga, or Japanese comic books aimed at girls, also fuelled the trend with their large-eyed, round-faced and decidedly kawaii heroines – for an example you need look no further than the immensely popular Candy Candy comic books by Yumiko Igarashi or the internationally famous Sailor Moon.
The runaway success of Sanrio's Hello Kitty franchise in 1974 showed Japanese businesses that kawaii could mean big bucks, prompting all kinds of companies to jump on the cutesy bandwagon. 100 yen shops filled up with cheap "fancy goods" along these lines, and they've remained filled to this day.
Moreover, kawaii has begun a global takeover. American pop musicians are inspired by the kawaii fashions of Harajuku, Pokemon (which has been sweeping the playgrounds since I was I child) has proved an enduring phenomenon, and Hello Kitty enjoys international celebrity.
So that's roughly the when and the how of it. But as to why? That's more difficult to answer…
Like this post? Help us by sharing it!