Like this post? Help us by sharing it!
Brett is a tour leader for Inside Japan, and lives in Yokohama. Here, he flies the flag for his adopted hometown, which is often overlooked in favour of the bright lights of the big city next-door.
The bustling city of Yokohama, the second-largest in Japan, is quite often overlooked in favor of its big brother, Tokyo. Given that one pretty much runs into the other, this isn't too surprising. What is surprising, though, is how many visitors end up giving Yokohama a complete miss. Such a shame, as it has history and attractions to spare and is a great alternative to a day in Tokyo! Let's shed some light on Yokohama, the city in Tokyo's shadow.
As one of the three ports opened to foreigners after Japan's centuries of isolation, Yokohama has an interesting and unique relationship with the West. Opened in 1859, Yokohama quickly transformed from a sleepy fishing village into an international base of foreign trade. Indeed, Japan was quick to reap the benefits of Western technology, with Yokohama being the first place in the country to have a daily newspaper, gas powered streetlamps, and a railway line.
Even today, Yokohama enjoys the reputation of being one of Japan's most international and cutting-edge cities. That doesn't mean, however, that it hasn't preserved its rich history. Let's take a look at a few spots around the city to truly make your visit a memorable one.
Minato Mirai
With a name literally meaning "harbour of the future", Minato Mirai has a lot to live up to. One look out over the skyline, and I think you'll agree it rightfully earns that name.
With an incredible location right on the water, Minato Mirai is many things at once. The area hosts a plethora of shopping options, as well as hundreds of restaurants, boutiques, and even an amusement park. Dominating the breathtaking skyline is the Landmark Tower, Japan's tallest building from 1993 to 2014. A stroll along the boardwalk of Minato Mirai is highly recommended.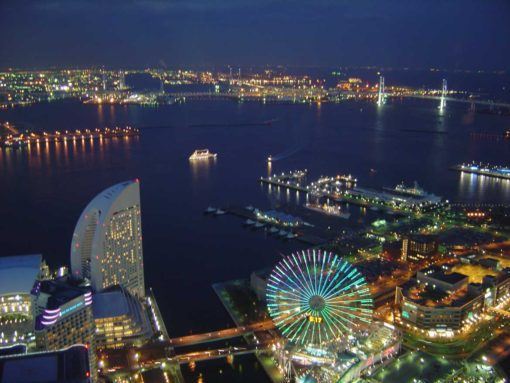 Chinatown
Soon after the opening of the harbor in 1859, a sizeable Chinese population settled near the port. Today, Yokohama's Chinatown is the largest in the country with hundreds of shops and restaurants lining the narrow streets. A visit to the colourful, frenetic streets is well worth the trip alone, but what brings in both locals and visitors is the food.
Both food stalls and restaurants pack the streets, selling everything from full-course meals to steamed buns. You can literally eat your way down the streets, trying anything that catches your eye. A great alternative to a sit-down lunch!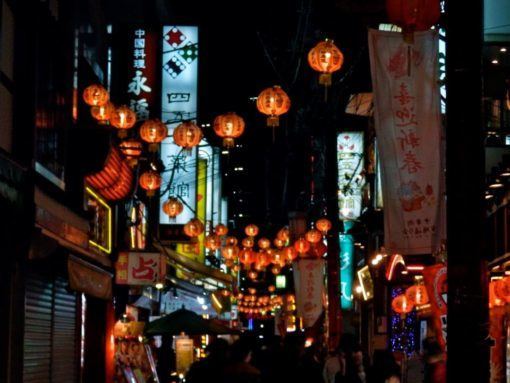 Ramen Museum
One of the biggest draws of Yokohama is the Ramen Museum, a massive monument to the ubiquitous instant noodle. The multi-level building houses everything you'd ever want to know about ramen, from its history to the wildly varying styles throughout the country. There is even a 1:1 recreation of Tokyo streets circa 1958, when instant ramen was invented. You can easily slip back in time while walking the streets of the museum.
And of course, you can try almost a dozen different varieties of ramen soups and noodles hailing from all over the country. You may very well leave the museum not remembering anything about the history of ramen, but you definitely won't leave hungry.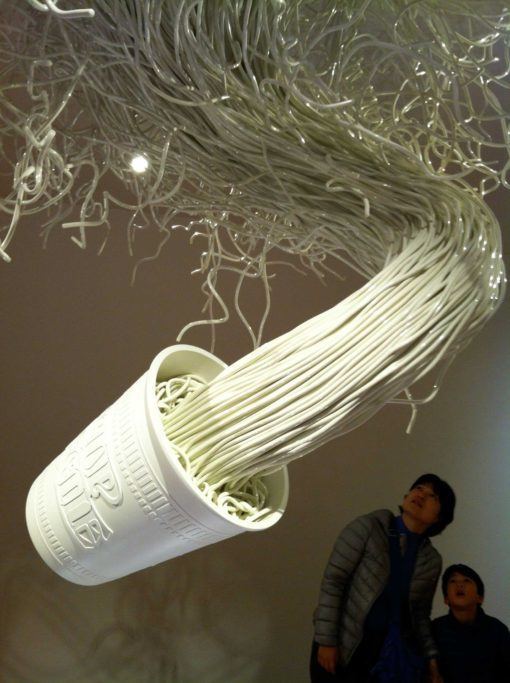 Kirin Beer Village
What better way to wash that ramen down than with free beer? One of Japan's four major brewing companies, Kirin, was founded in Yokohama back in 1907. It has a long, colourful history and everything, but the most important thing here is that it offers free tours of the brewing facilities, and at the end of the tour is a free tasting. After a walk around the charming metropolis that is Yokohama, a couple of free beers and a few snacks is the perfect end to a perfect day!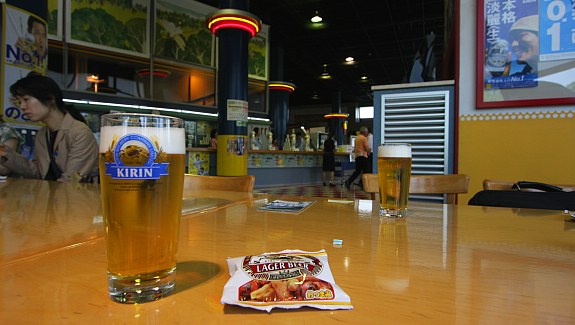 Yokohama makes a very easy day trip from Tokyo – it's just 30 minutes on the train from Tokyo Station. To find out more, get in touch and speak to one of our travel consultants.
Like this post? Help us by sharing it!