Like this post? Help us by sharing it!
At Inside Japan Tours, we often send our tour leaders out to research new tours and experiences for our customers. Here, Long Islander Mike Reddy describes a recent training day, during which eight of our intrepid tour leaders gathered to road test Brett's new video game tour of the capital. It's a tough job, but someone's got to do it.
SEGA
For today's trip, we decided to stay in Akihabara in for the morning and take a stroll along Chuo-dori, stopping at several arcades along the way. Our first destination was one of the major arcade chains, Sega, a three-minute walk from the Remm Hotel.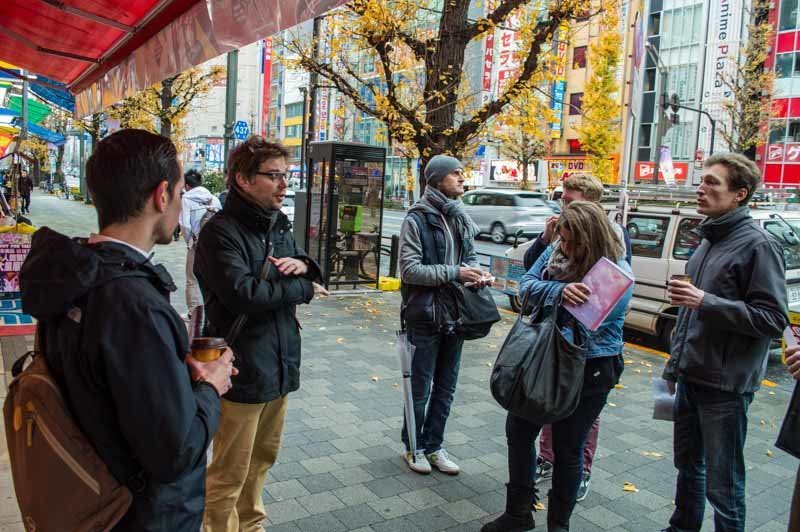 SEGA is a seven-storey arcade, with two floors of crane games and five floors of arcade games, including all the essentials you would expect to find in a large chain arcade. This includes the newly released 'Dissidia: Final Fantasy' – of particular interest to someone who had their first taste of Japan playing its precursors!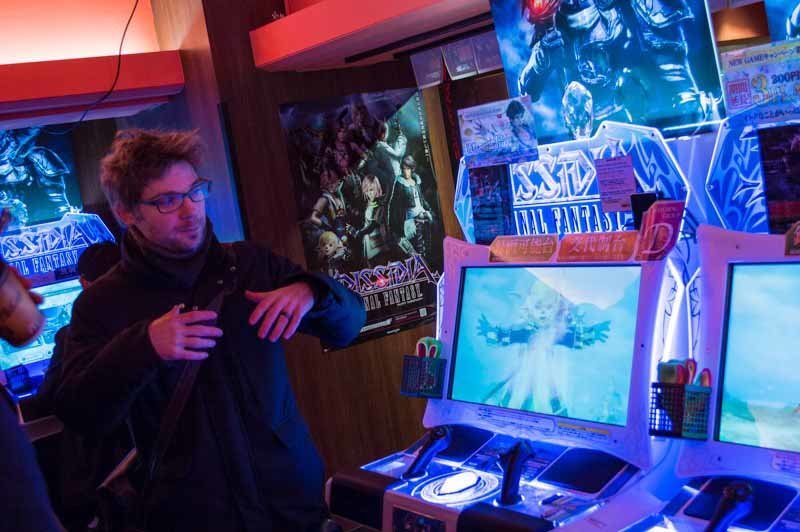 Do note that smoking is prohibited from B1F to the 2F, but allowed from the 3F to the 6F. Men's bathrooms are on the 3rd, 4th, and 5th floor, while women only have a bathroom on the 2nd floor (a revealing reflection of Japan's gaming demographic, perhaps!).
While you're here, Sega is a great place to try out purikura – Japan's answer to the humble photo booth. Here, Japanese youngsters pile into large booths with their friends and snap photos, customise them with words and decorations using the interactive screens, then print them to take home. You can even rent a costume to wear for your photos!
Hirose Entertainment Yard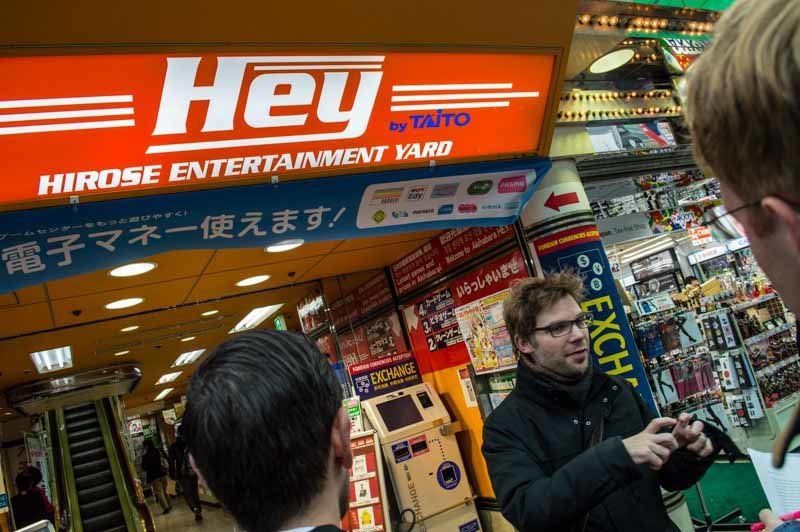 Our next stop was the Hirose Entertainment Yard – or HEY for short. Brett mentioned that this arcade is often used by professional gamers to practise for tournaments. I highly recommend spending the majority of your time on the 2nd and 3rd floors, where you can watch the masters at work. Another interesting feature of this arcade is that some of the games accept payment through Pasmo – Tokyo's subway transport card – something to keep in mind if you have a lot of money on your card then wonder why you can't get home after a night of gaming!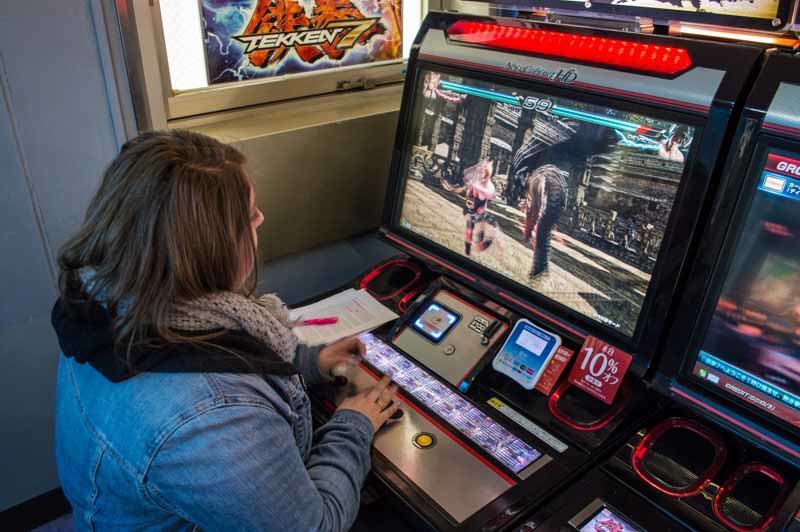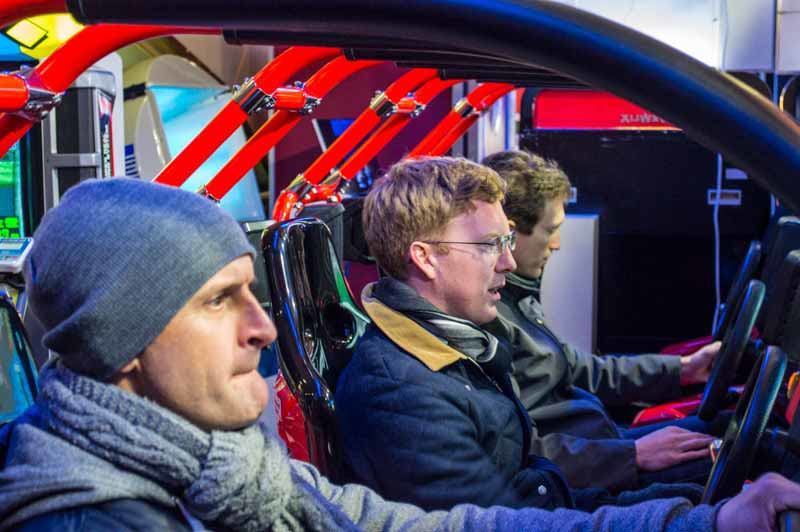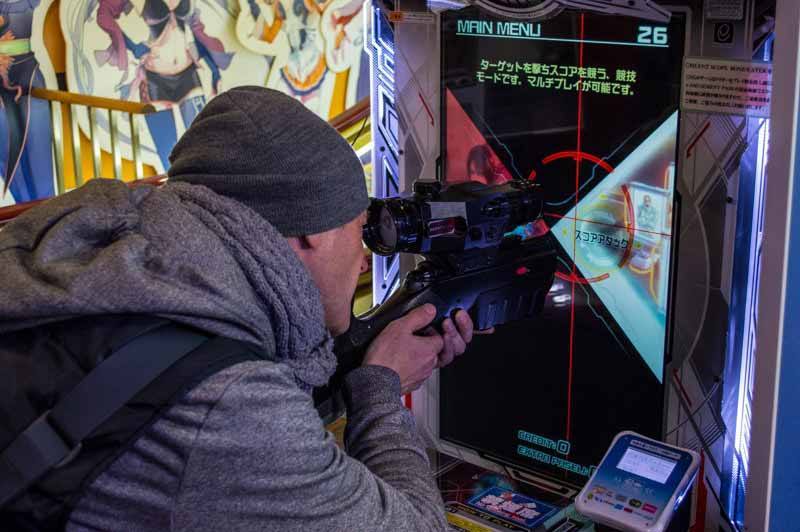 After taking 20 minutes to play some of the games and understand the layout of the building, we moved on to our third stop of the day: Super Potato.
Super Potato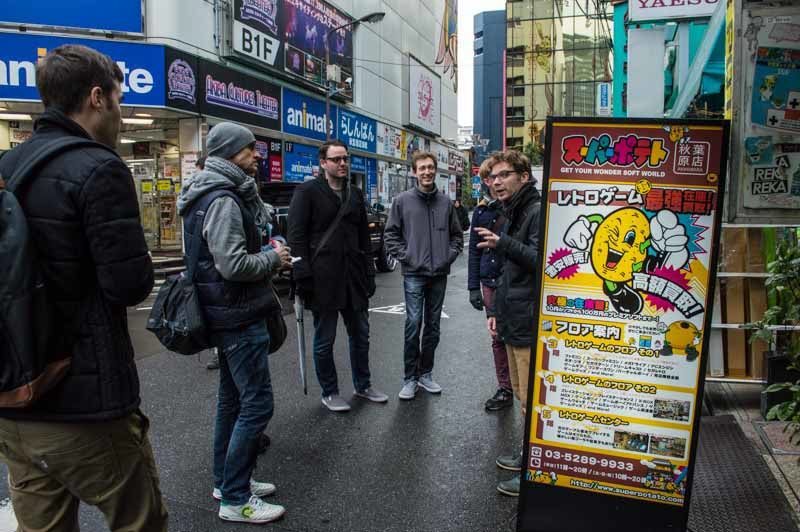 Super Potato is probably one of the best-known game stores in Japan – if not the world. It's famous among the gaming community, and often recommended by anyone looking to purchase retro games and systems. It's worth pointing out that most of the games will be region locked, so don't blow your budget on games just to discover that your home console can't play them! If you're visiting with an IJT tour leader, they'll be able to make sure you're forking out for the right ones.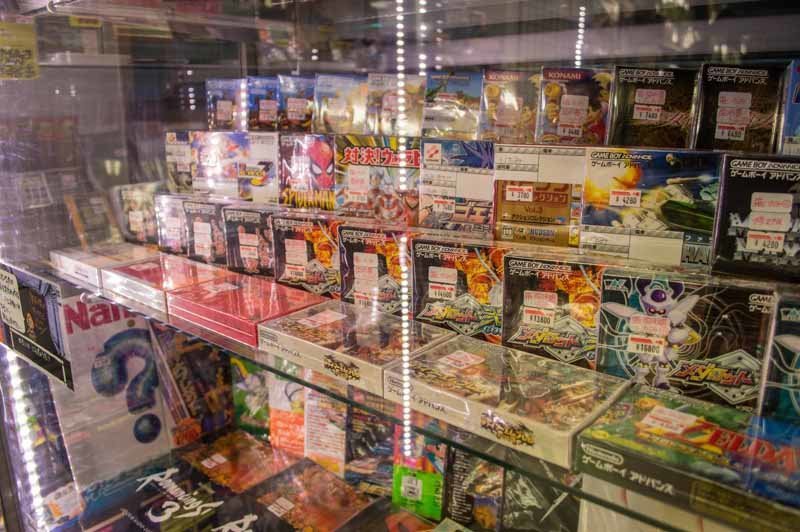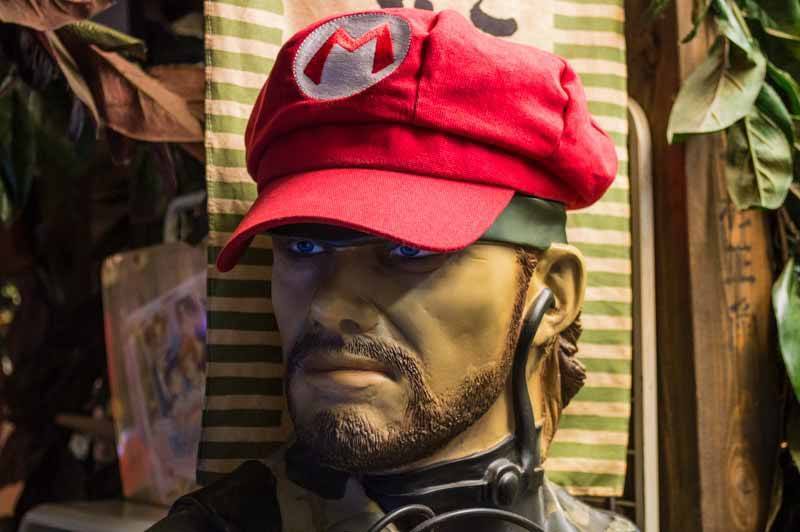 Spanning three floors, the first two floors of Super Potato have quite the selection of games, memorabilia, systems, soundtracks, and plush toys – while the top floor has a retro arcade, complete with the iconic Mario and Solid Snake statues. You can also purchase a variety of Japanese sweets and glass bottles of Coca Cola here. Be aware that as the 5th floor is an arcade, smoking is allowed.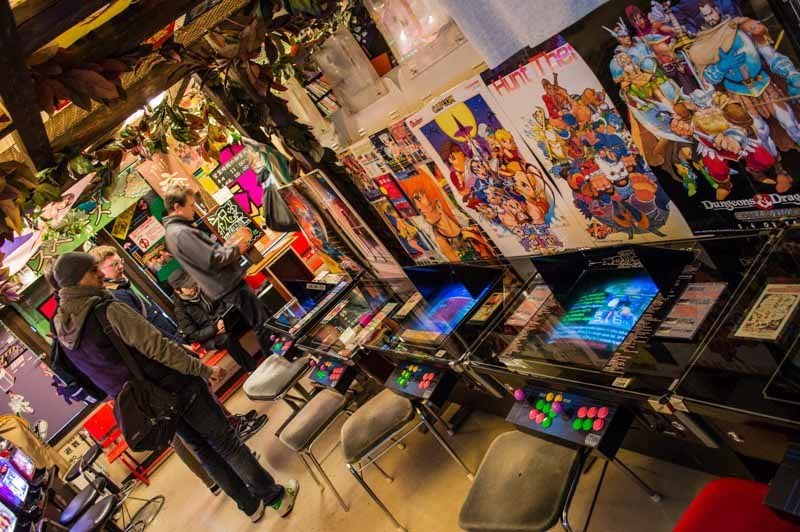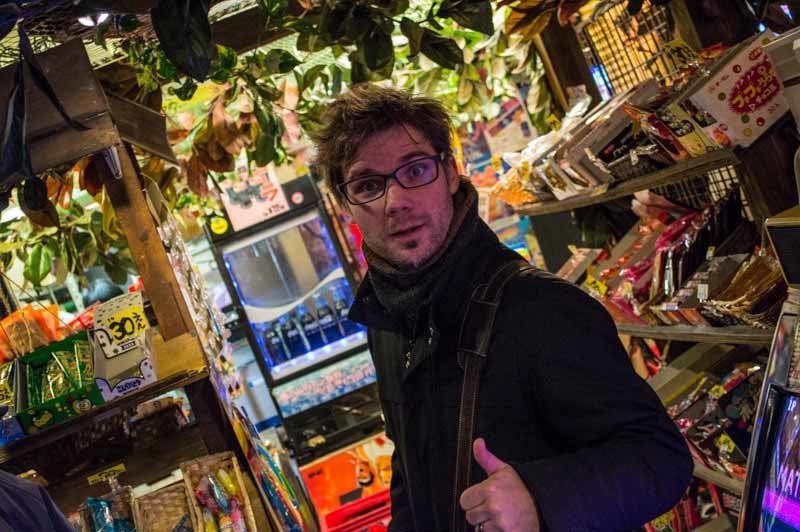 Try Amusement Tower
After finishing up at Super Potato, we moved on via TRADER, a store stocked with modern, retro and imported games, to Try Amusement Tower. Located roughly three minutes from Akihabara station, Try is one of the largest arcades in the city – spanning five floors of slot machines, crane games, fighting games, and retro games, including one of the few places where you can play classics like Donkey Kong 2 and The Goonies.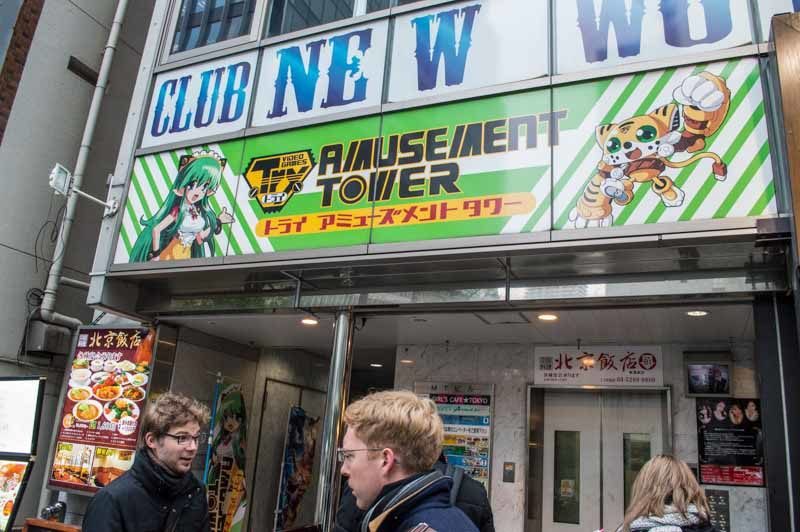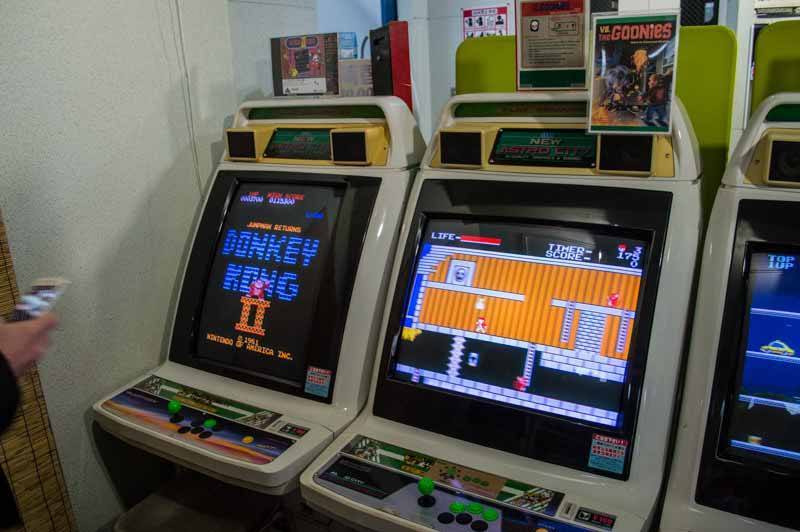 As we headed towards the station, we quickly looked at Retro Game Camp, a store known for their great stock of hard to find games. You'll hear the music coming from the shop as you're walking along the street, though the inside was far too narrow for our group of 8 to converse.
Joypolis
Around lunchtime, we decided to head towards Odaiba on the Yurikamome, a fully automated train that offers great views of Tokyo Bay. We headed towards the Takoyaki Museum for lunch, located on the top floor of Decks. Takoyaki are Japanese fried octopus balls, which are tastier than they sound! There are quite a few different regional takoyaki shops here to choose from, but we were driven to one particular shop by Brett's desire for cheese.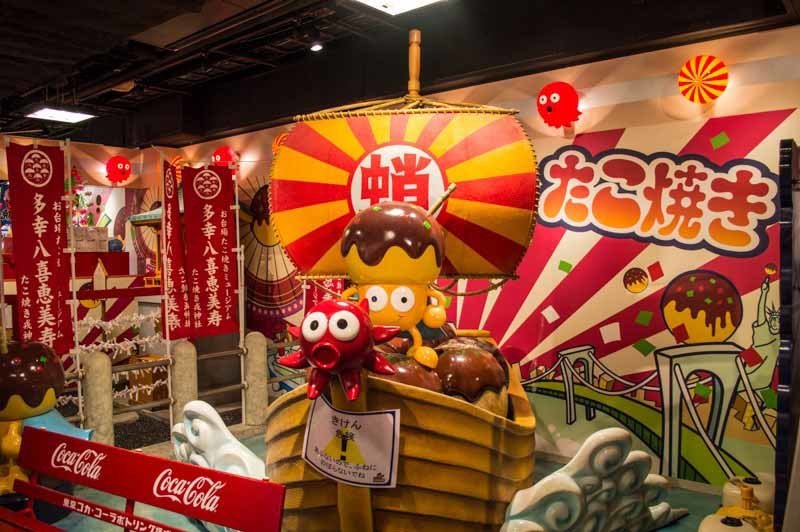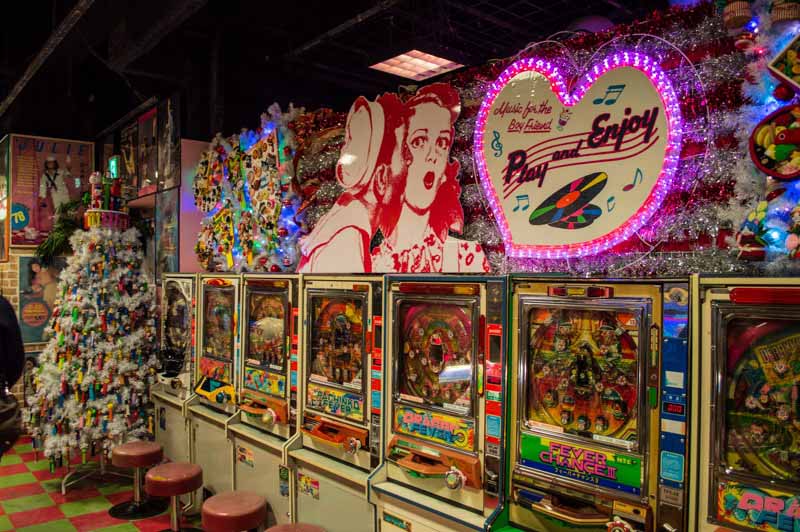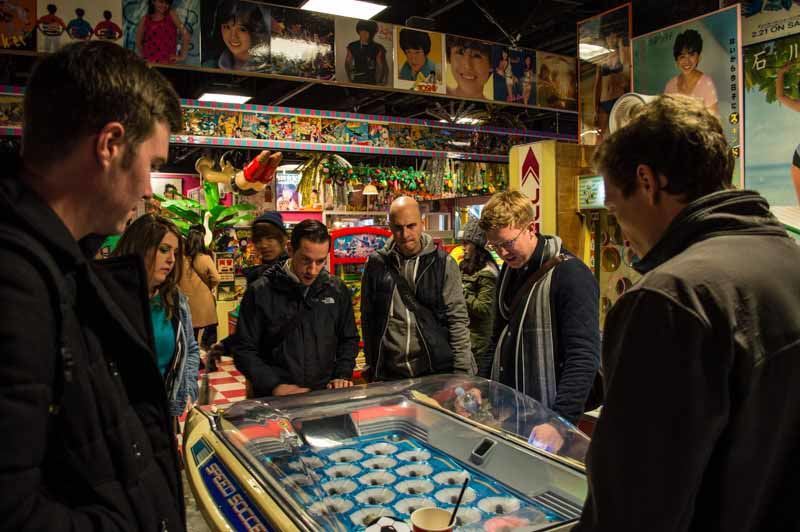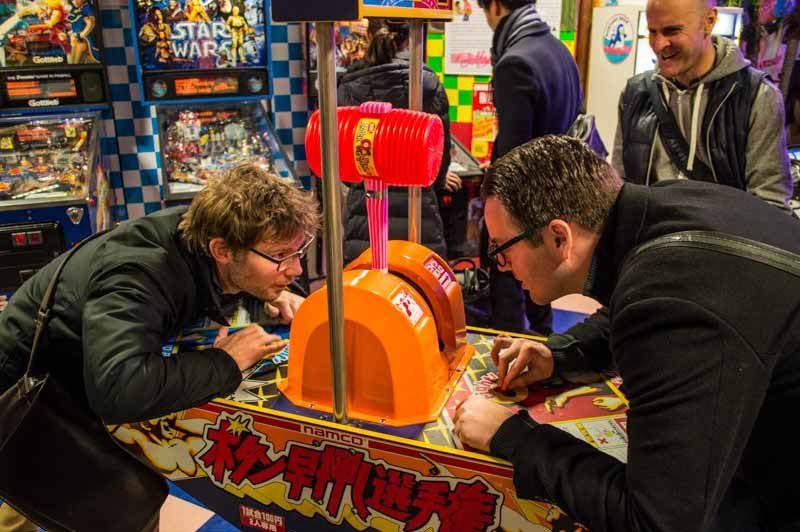 At last, it was time for Joypolis!
Crammed with full-body games and experiences, this is where many of the brand new, high profile games go to get tested by the public, so it's the ultimate mecca for gamers in Toyko. All-day passes are available for 3,900 yen during the day, and 2,900 yen after 5pm. Open 10am to 10pm.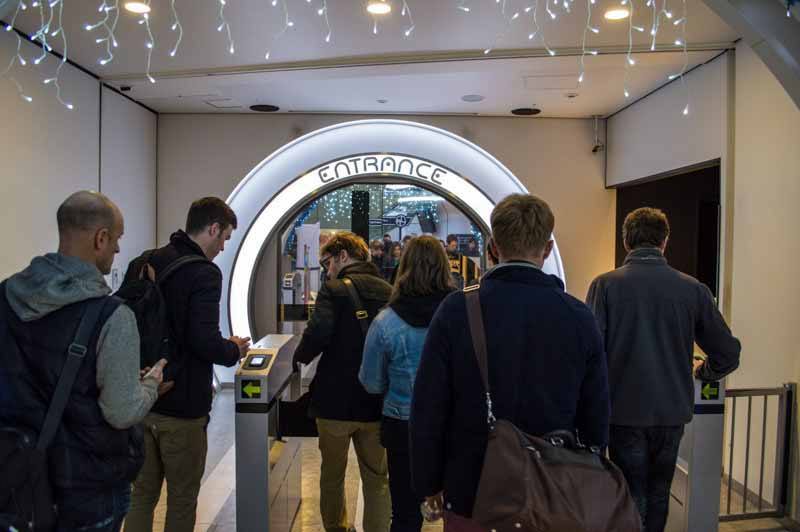 Mikado
With our time running short, we left Joypolis for Takadanobaba for what Brett assured us is the best arcade in the city. Mikado only has retro games, but also sometimes hosts tournaments, during which you can rent out machines on an hourly basis in order to practice. As it is near Waseda University, it is very popular among university students. Open 10am to midnight.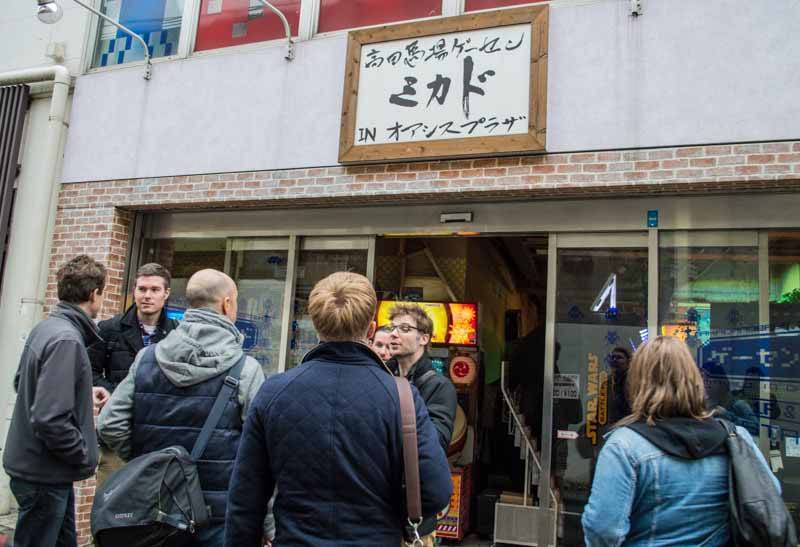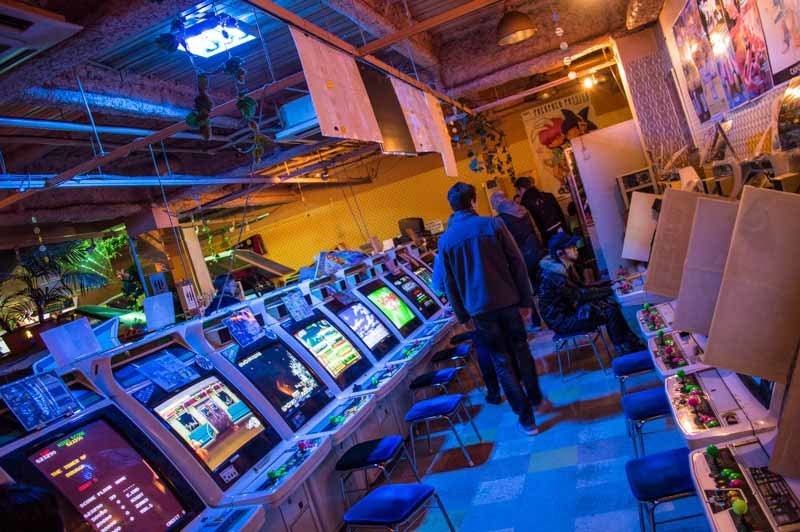 As we neared the end of the day, we headed back to Takadanobaba Station before parting ways. We explored several arcades and looked at what each individual shop offers. A big thank you to Brett for organizing and preparing the tour, allowing us all to keep ourselves up-to-date on the best gaming spots in the city!
You can add a private video game tour of Tokyo to any tailored Japan itinerary. Our Manga & Anime Self-Guided Adventure is an excellent choice! Just get in touch with one of our Japan experts to find out more.
Like this post? Help us by sharing it!