Like this post? Help us by sharing it!
If you're an avid snowsports fan, the first Japanese resort that springs to mind will probably be Niseko, which is widely (and deservedly, we might add) considered to be Japan's biggest and best. You might also have heard of Hakuba – slightly smaller and less well-known, but more convenient for those who want to combine snowsports with a longer cultural trips. You almost certainly haven't heard of Nozawa Onsen, but it's actually our favourite ski resort in Japan.
Here's why:
It offers a better cultural experience than any other resort
Nothing can beat Niseko for sheer scale, variety of runs, powder conditions and après-ski nightlife. If you're coming to Japan to ski, and just to ski, there's nowhere better.
Most ski resorts are (let's face it) a bit of a cultural wasteland, but the ubiquitous nightclubs, big hotels, and slick international bars that are par for the course in most resorts are notably absent from Nozawa Onsen. Instead, expect a traditional Japanese town in a beautiful mountain setting – which just happens to sit slap-bang at the centre of a fantastic ski area.
The town has stood here since the eighth century, and the charming, wood-panelled streets are lined with buildings that have survived since the Edo period (1603-1868). Snowsports are only a recent string in Nozawa Onsen's bow, and you will find a depth of history and culture here unrivalled in any other ski resort in Japan.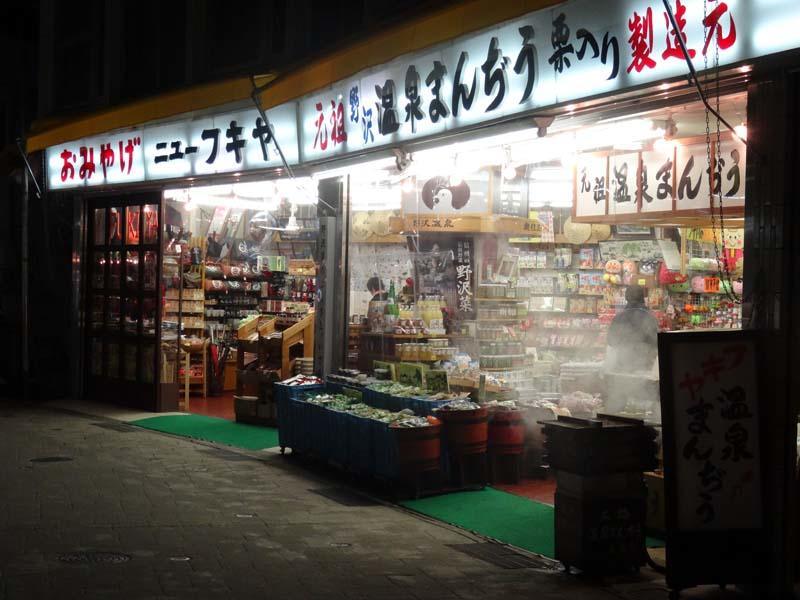 You can stay at a ryokan inn
One of the great benefits of staying in Nozawa Onsen as opposed to any other resort is the opportunity to stay at a traditional Japanese inn, or ryokan. At these establishments, guests sleep on futon bedding laid out on tatami mats, bathe in communal hot spring baths, and eat included meals consisting of an elaborate array of delicate, Japanese-style dishes.
Staying at a ryokan can be one of the highlights of visiting Japan, and it's an experience you can't have anywhere else in the world. We've written many a panegyric to the Japanese inn – read more about it here.
There are amazing hot spring baths
Many, many hundreds of years before snowsports were ever heard of, Nozawa Onsen was already well-known in Japan for its proliferation of hot spring baths. In fact, that's where the suffix "Onsen" comes from: onsen is the Japanese word for hot spring.
Though you'll find hot springs at every ski resort in Japan, the ones at Nozawa Onsen are special. In addition to the usual baths at the town's traditional inns, there are several public bathhouses throughout the town that have been preserved in their original Edo-period form. These are basic, free to use, and very, very hot! A nice long soak makes the perfect end to a day on the slopes.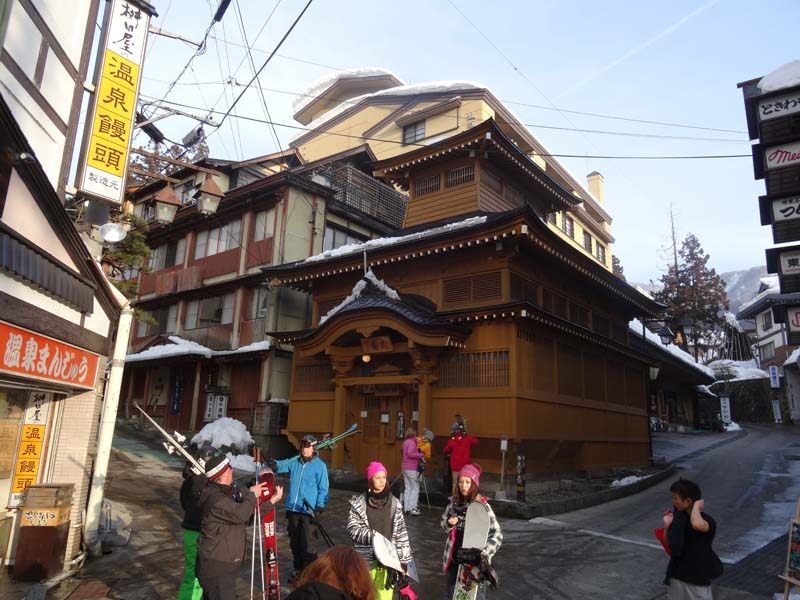 The location is excellent
Like Hakuba, Nozawa Onsen is excellently located for a ski-and-culture holiday. A snowsports trip here can easily be extended into a longer winter holiday through Japan, taking in Tokyo, Kyoto and numerous other famous sites. For experienced skiers or boarders, a few nights in Nozawa could even be combined with a few nights in neighbouring Hakuba, giving you even more mountain to explore.
For those who don't have the time for a full-blown cultural extension, there are also some fantastic day trips within easy reach of Nozawa. Nagano's impressive Zenko-ji Temple and the famous "snow monkeys" of Yudanaka are both just an hour away by road – making Nozawa more conveniently placed even than Hakuba on the day trip front!
… And the snow's not bad either!
All these reasons already and I haven't even mentioned the most important thing of all!
Nozawa Onsen is certainly not as extensive as Niseko, Hakuba or Shiga Kogen (another vast resort) but it's no consolation prize for hardcore powderhounds. There are enough runs here to easily keep you busy for up to five days or so – and if you need more, you can always combine it with a few nights in nearby Hakuba.
Expect a combination of wide, groomed pistes, tree runs and mogul runs, with regular powder dumps ensuring that the moguls never get too entrenched. The resort takes a relatively relaxed attitude toward off-piste compared with some places in Japan, and there are backcountry guides available for the more adventurous.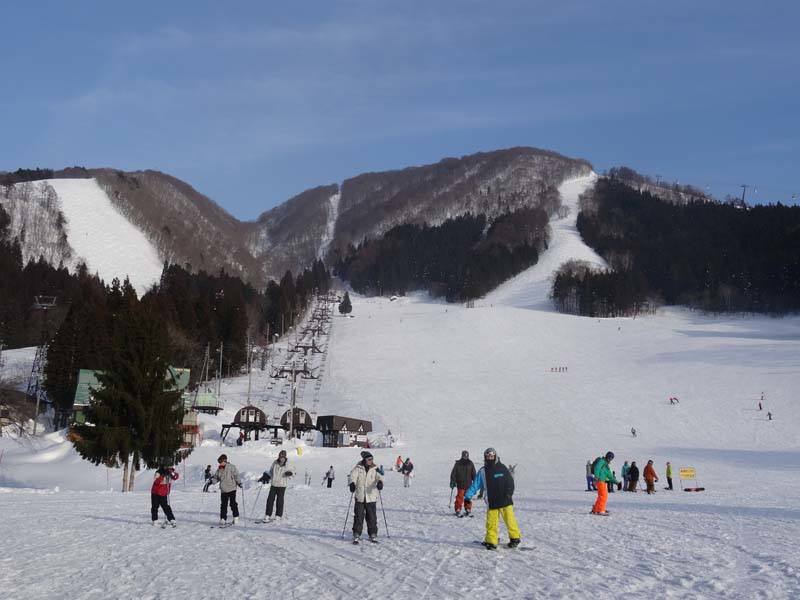 If you've been inspired by Nozawa Onsen, you'd better be quick – before the rest of the world finds out!
Like this post? Help us by sharing it!