Like this post? Help us by sharing it!
As I touched on in the first part of this post, Nikko National Park is not far from Tokyo and so with even a one night stay here you can pack in two full day's of "off the beaten path" sightseeing. Sure, you'll see a good number of tourists at the most famous sites in Nikko (like Kegon Waterfall or the Unesco World Heritage listed Shrines and Temples) but if you dare to put in just a little bit of extra effort to get beneath the surface of Nikko's natural and cultural history you will be amply rewarded. Continuing on from part 1, here are some more can't miss sites that aren't in the guidebooks just yet.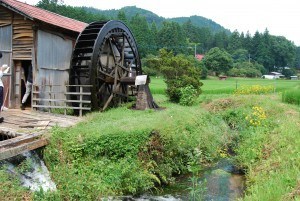 What better place to start your journey in Nikko National Park than with a visit to the area near Takao Shrine (pictured above). Altering shades of green roll across the landscape of verdant evergreens and giant sheets of rice paddies divided by small ditches that can be walked along for an experience that will completely surround you.
A highlight of visiting this area is a small hut with a water wheel that is near the shrine's entrance. You might even hear the clickety clank of the water wheel's gears before the old shack comes in to view. Surprisingly, this isn't simply a water wheel that has been leftover from more rustic times,an old man uses the power of an irrigation stream to assist in making incense – a ubiquitous good in Japanese homes and temples.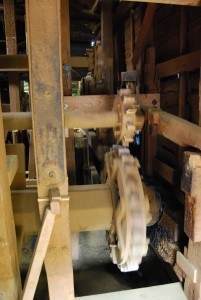 The nearby Takao Shrine is equally interesting. Like the shrines and temples seen in Japanese movies, this one is surrounded by nature and sees only a few dozen visitors each day so you can often get it to yourself. The beauty of architecture is complemented nicely by the tall cedar trees that line the entrance. But unlike some of the masterpieces that you'll find in Nikko proper, it's the small details at this shrine that are most likely to stick with you.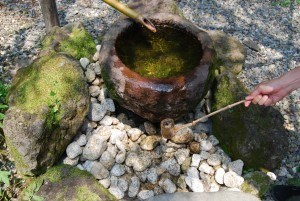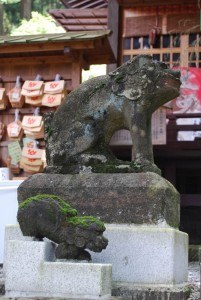 Before you leave the area make sure to stop at the small restaurant at the bottom of the hill for some naturally produced shaved ice. Before I had tasted it, I questioned whether there was much of a difference between this "natural" shaved ice and the stuff my refrigerator churns out back in Tokyo but after having a few bites of the green tea sweet I have become a convert for life! If you want to see what goes in to make such a treat for the senses, check out the process with this video from Youtube.
The hard work is a labour of love for the 4th and 5th generation ice makers that oversee this process. They are Nikko locals and run their operations in the National Park so, if you're there during the right time of year you can go and see this ice making process in person. And if you're there in the summer you can simply enjoy some of the best shaved ice (kakigori) that you'll find anywhere!
Moving on, we head to Heike no Sato a place of cultivated and natural beauty that is full of history. This collection of folk houses from around the area recreates the atmosphere of 800 years before, when a battle between rival clans sent the Heike warriors into refuge in Nikko's mountains. If you aren't making it to any other folk villages over the course of your trip to Japan then this is a must-see sight in Nikko National Park. You will come away with a far better understanding of the type of lifestyle that was still common up until the 1900's.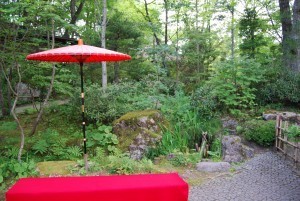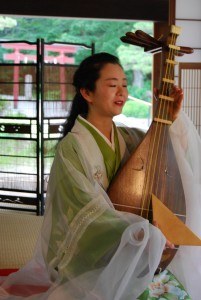 There is great food to be found in Nikko and plenty of variety to boot. But the one thing that you shouldn't miss is surely yuba – a tofu like sheet that Nikko has become famous for. A particularly tasty yuba dish is available at Heike no Sato (pictured below).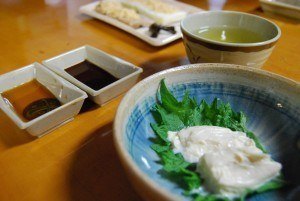 Having already covered some of Nikko's best sights you could easily relax at a cafe overlooking one of Nikko's lakes or head to an onsen (hot spring) but if you still have a bit of energy left, why not go for a walk through the wilderness in Senjogahara. The path here is an easy walk with sweeping vistas of the National Park. Best of all, if you visit in different seasons you will find entirely new seasons waiting for you.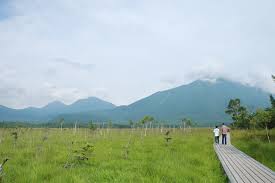 Trying to decide where to go in Japan is a difficult task to say the least. I've lived and worked here for nearly a decade and traveled extensively but there are so many places that I'm still longing to visit. But if you find yourself in Tokyo and your looking for a side of Japan that simply can't be found in the city, head up to Nikko for a few days; you won't be disappointed!
Like this post? Help us by sharing it!