Like this post? Help us by sharing it!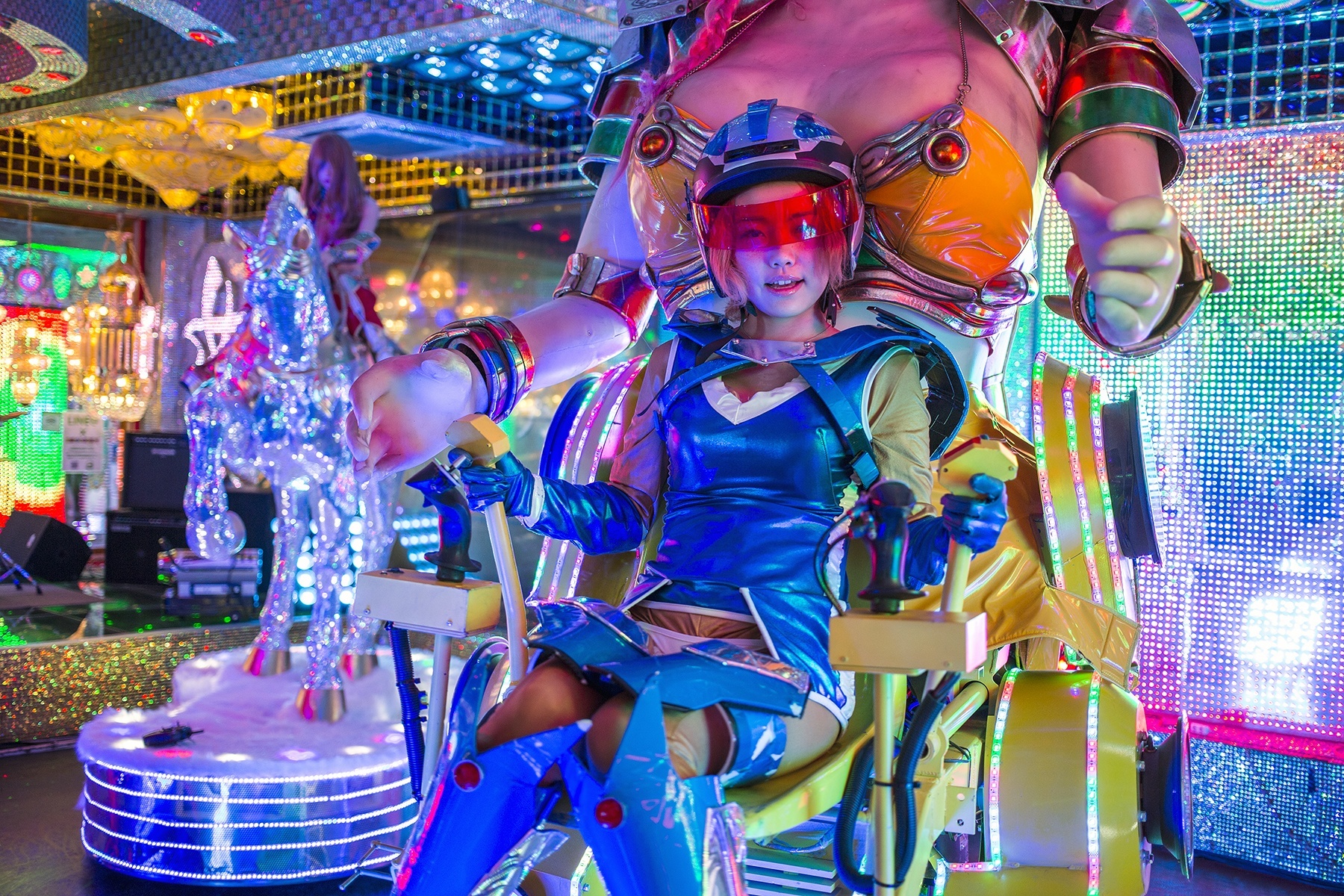 You don't have to read katakana (ロボットレストラン) to know you've found the Robot Restaurant. Although it's nestled in the bright lights of Shinjuku's frenzied Kabukichō entertainment district, it doesn't exactly blend in, and actually makes the surrounding area seem pretty calm by comparison.
There are four shows a day, the earliest starting at 4:20PM, and the last starting at 9:20PM. Reservations can be made online or by phone, and are recommended. You'll be asked to arrive at least half an hour before showtime, and there's a gaudy lounge where you can relax and enjoy drinks while you wait to be led to your seat in the basement. The staff at the entrance is friendly and speaks English, so there shouldn't be any problems getting to the right place.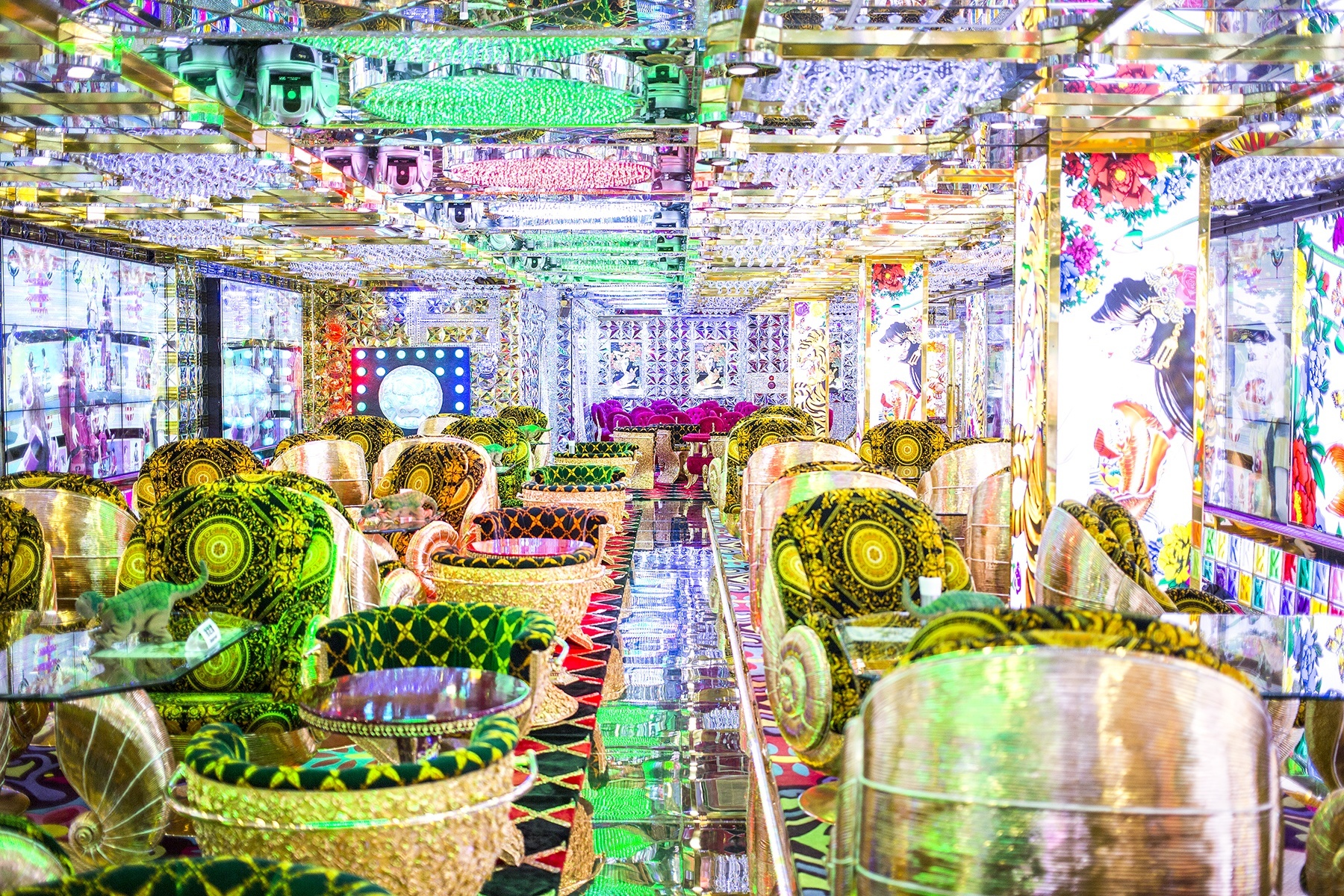 Children are not prohibited, but I could see the dress code of the female staff being deemed a bit too racy for some parents, although it's nothing you wouldn't see on a beach…well, a beach with pole dancing.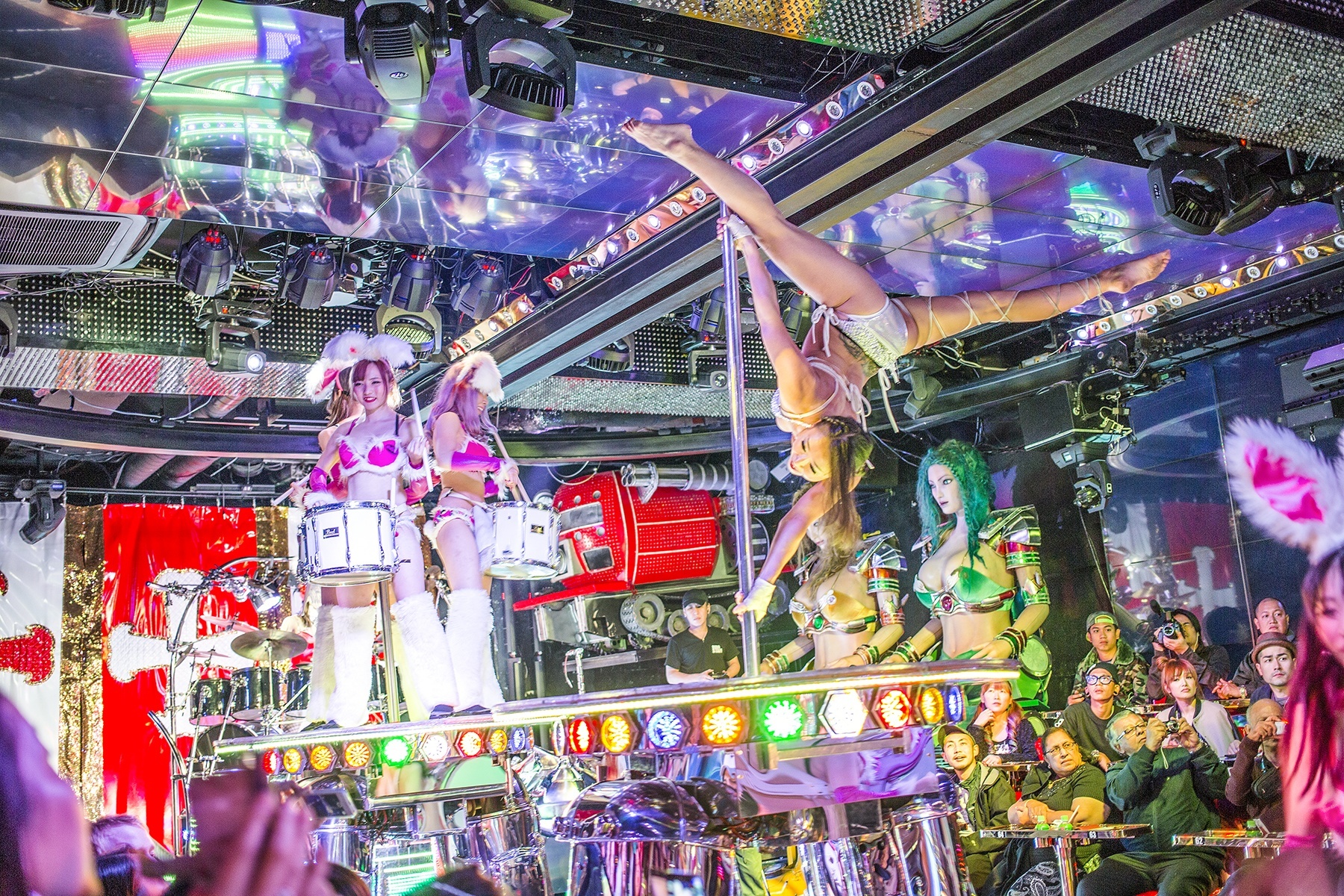 You are asked to cover any tattoos because of the association with mafia in the Japanese psyche, and not to wear sunglasses for the same reason. Interestingly enough, some of the dancers have tattoos, and Kabukichō itself is known as a hotbed of mafia activity, not that this should be of any concern to anyone not looking for trouble. The price per person is ¥6,000 for the show, and another ¥1,000 for the meal, should you opt for it.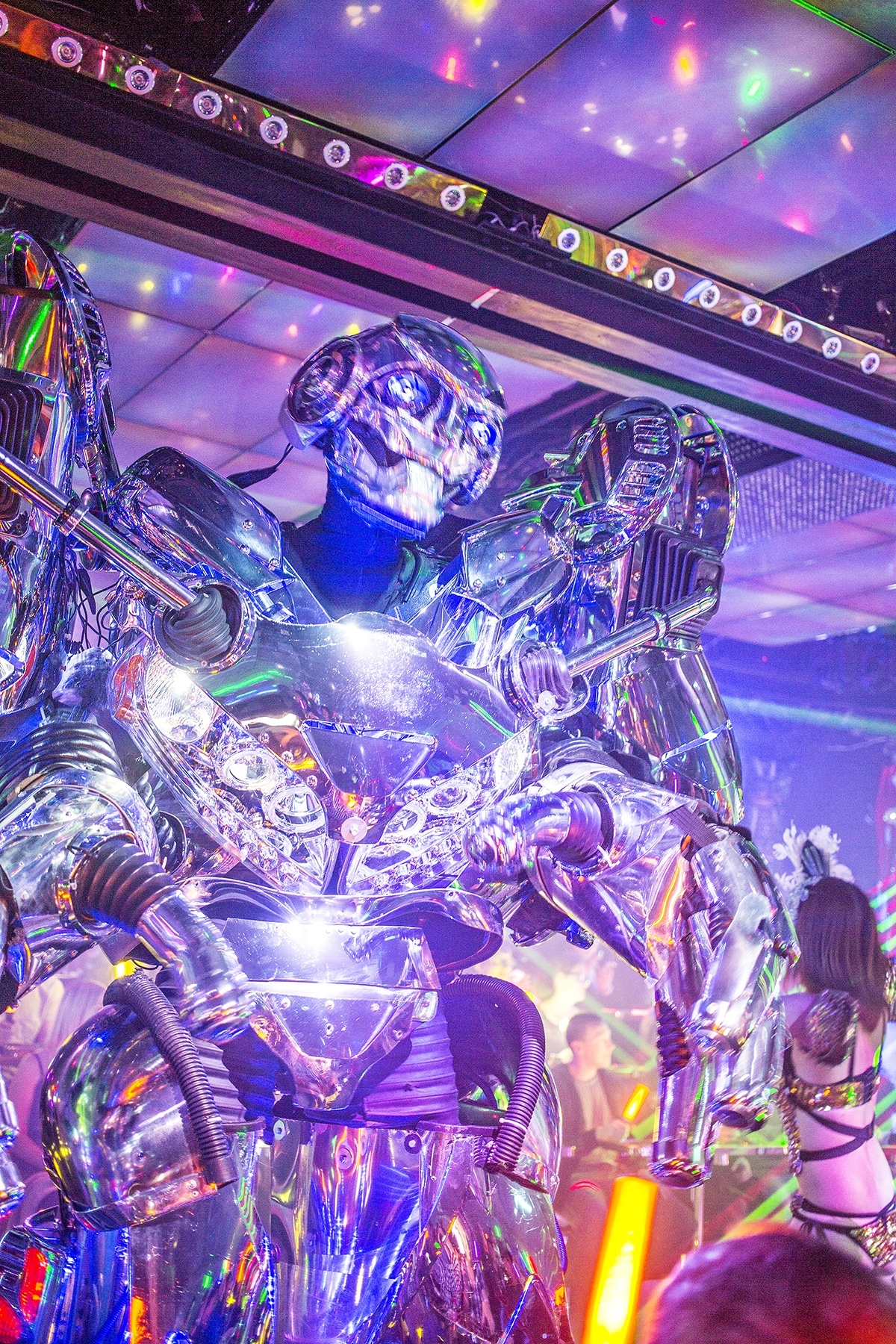 As for the main event, the human mind can only take so much, and I think the length of the shows was capped at one hour more out of concern for customers' long-term mental health than for either profit maximization or the seemingly limitless endurance of the staff.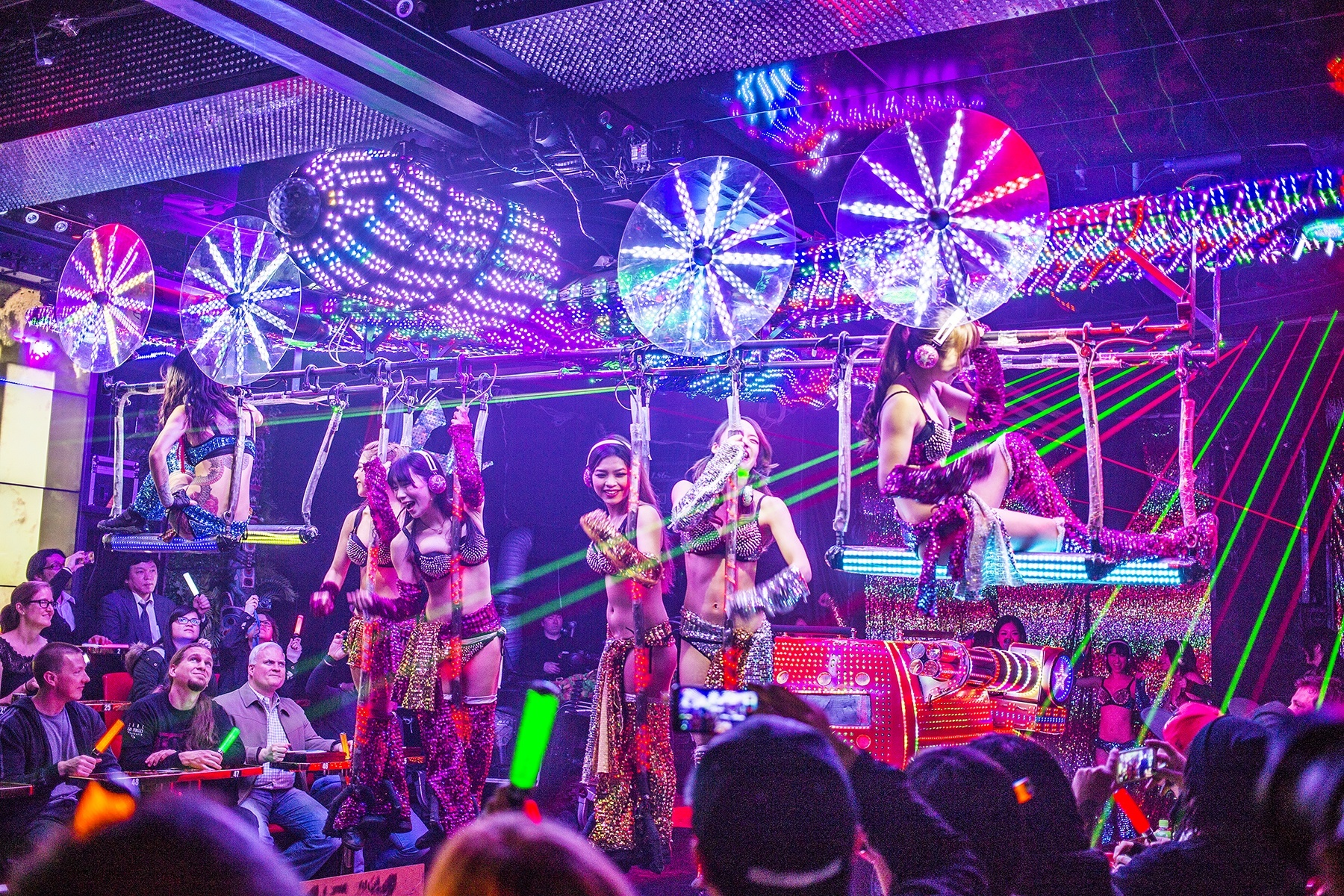 There are many different acts to the show, comprehending an overall storyline should be considered a medical emergency, or at least disqualify you from operating heavy machinery. Classifying the whole affair as "cabaret with robots" is taking only a couple steps up Honesty Mountain. There are operatic ballads with robot musicians, some kind of recurring and elaborate festival procession, furry creatures fighting evil…things (?!) from the future, robot dances, robots wars, and a couple lucky customers can even battle a robot (safe and rigged in your favor). It's sort of like every kind of spectacle wrapped into one.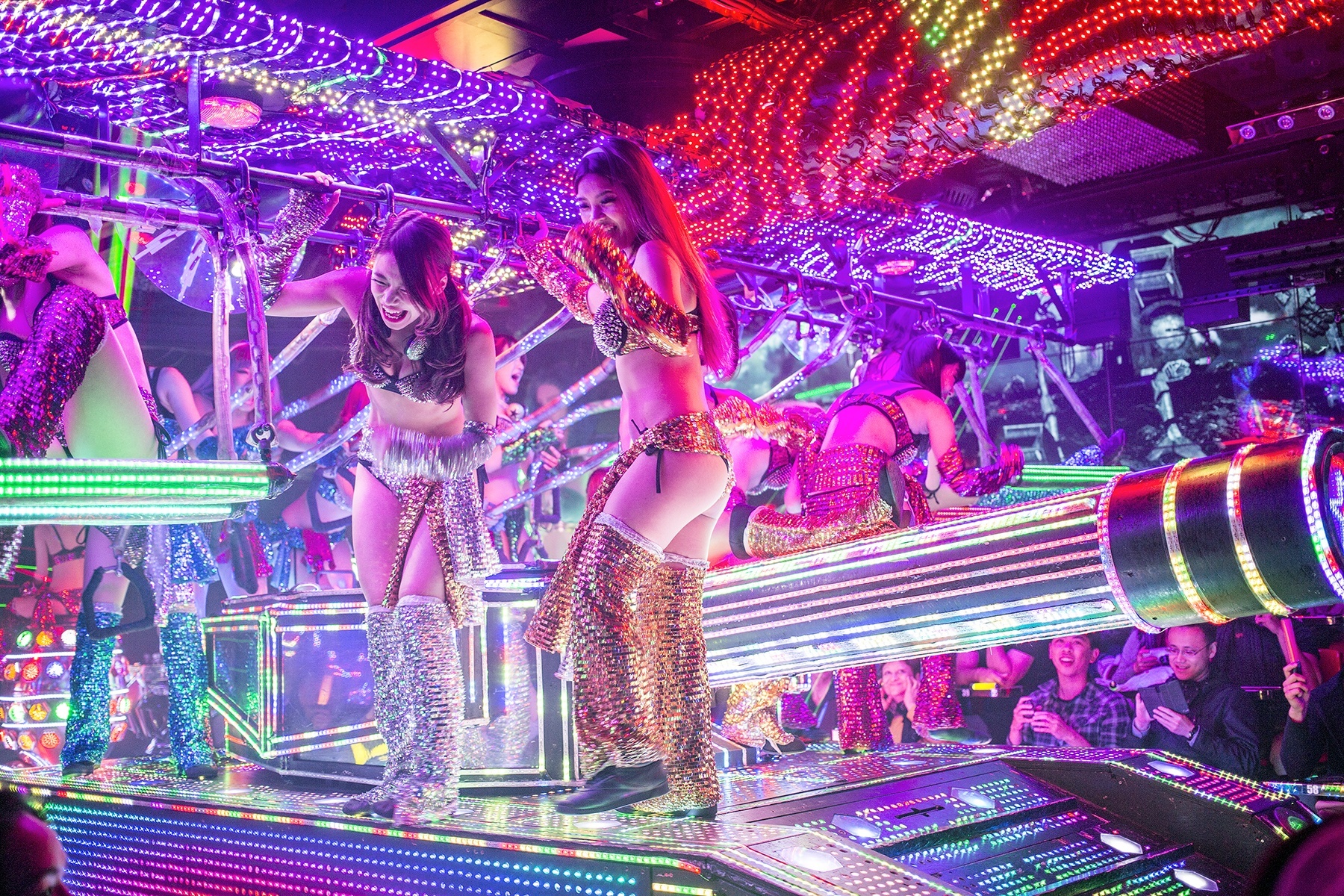 I find "restaurant" a curious choice of words to use in the name of this place. I had to check the definition in a dictionary for the first time in my adult life to make sure the word meant what I thought it did. From what I found, I guess it is technically okay to use, as you can buy food and drinks here. However, this may be the only restaurant I would recommend visiting and not eating the food. Not only is the meal mediocrity perfected, but, and this was a new experience for me, it's quite difficult to eat when you're in a state of shock. And shock is what happens when relentless sensory bombardment makes your ears explode while your eyes try not to give your brain epilepsy.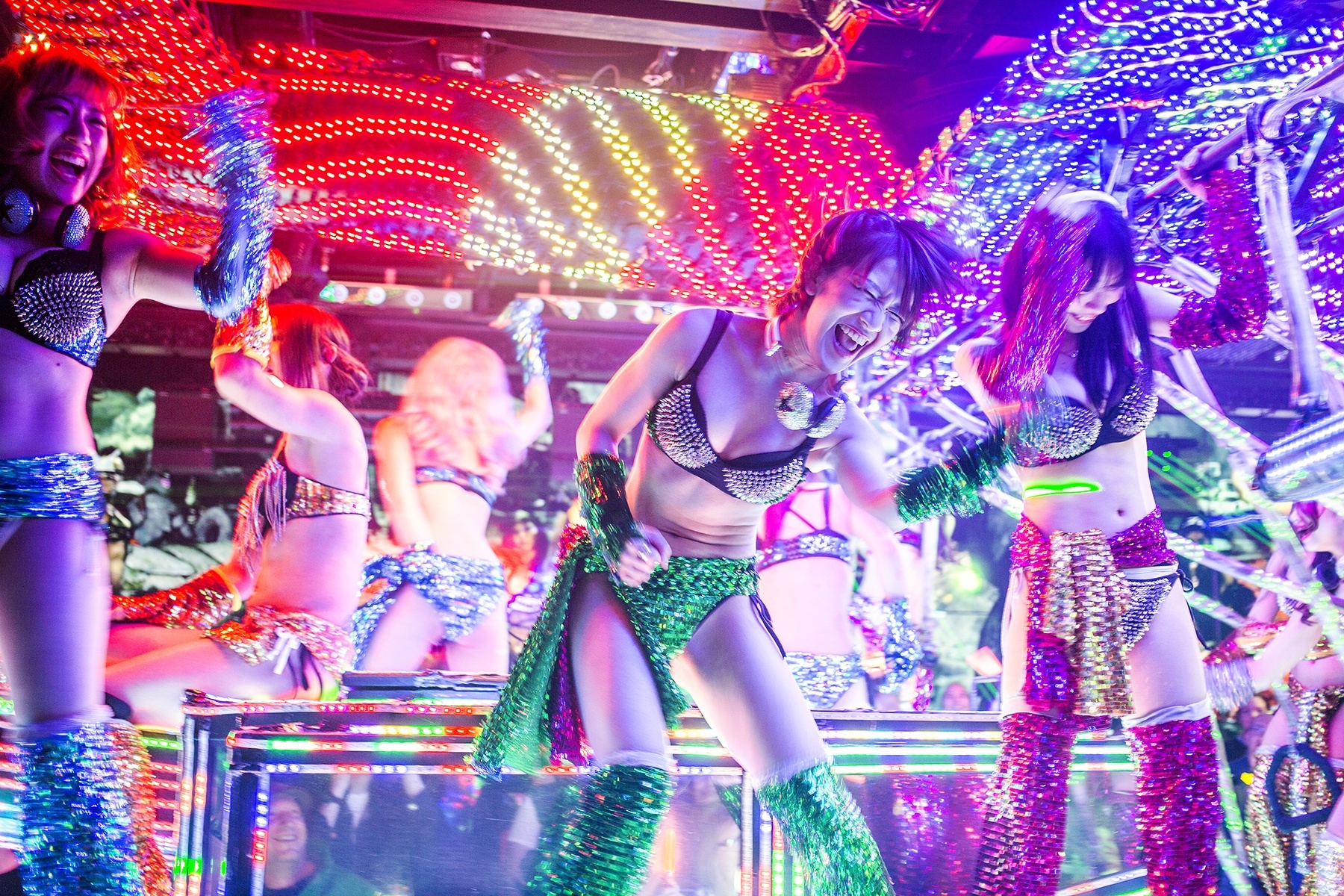 I was speechless and confused as I rehabilitated myself up the stairs towards street level. My ears ringing and my mind a complete void, I asked myself a fair question, "What did I just witness?" I still don't know, but you should see it too.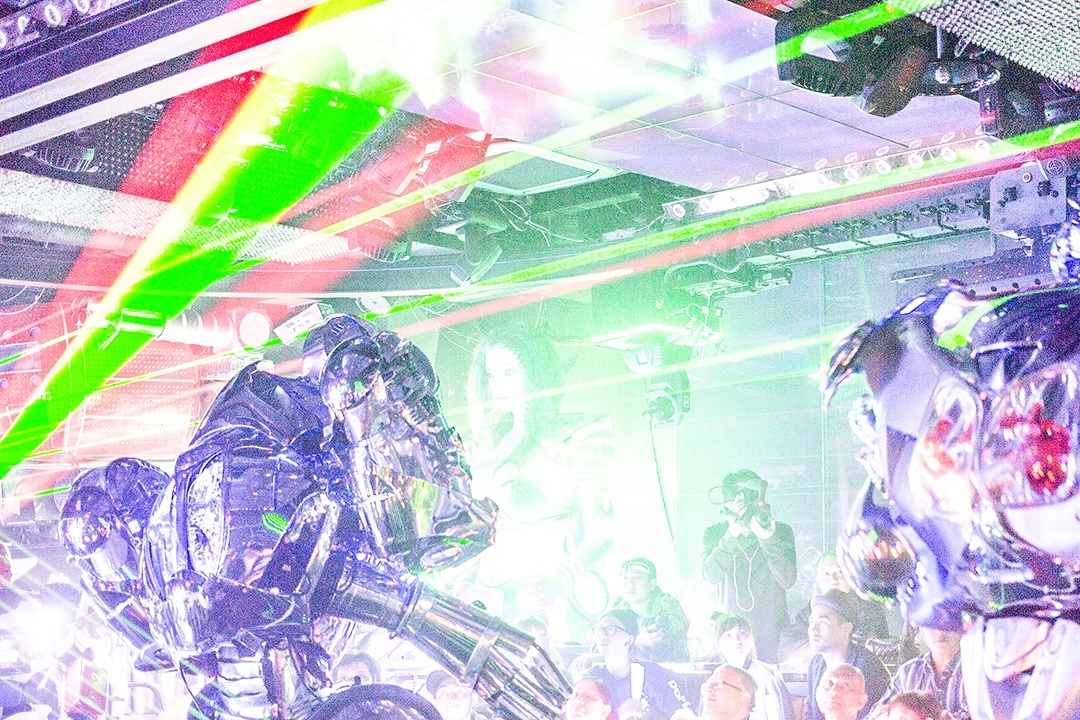 I would recommend a light meal beforehand, as all digestive function will be arrested for the duration of the show, at one of the small atmospheric restaurants in Omoide Yokochō (Memory Lane). It's just to your left after you walk under the train tracks from Kabukichō. Afterwards, you might like to calm the nerves and reevaluate everything you think you knew about the universe at one of the 200 tiny bars of nearby Golden Gai.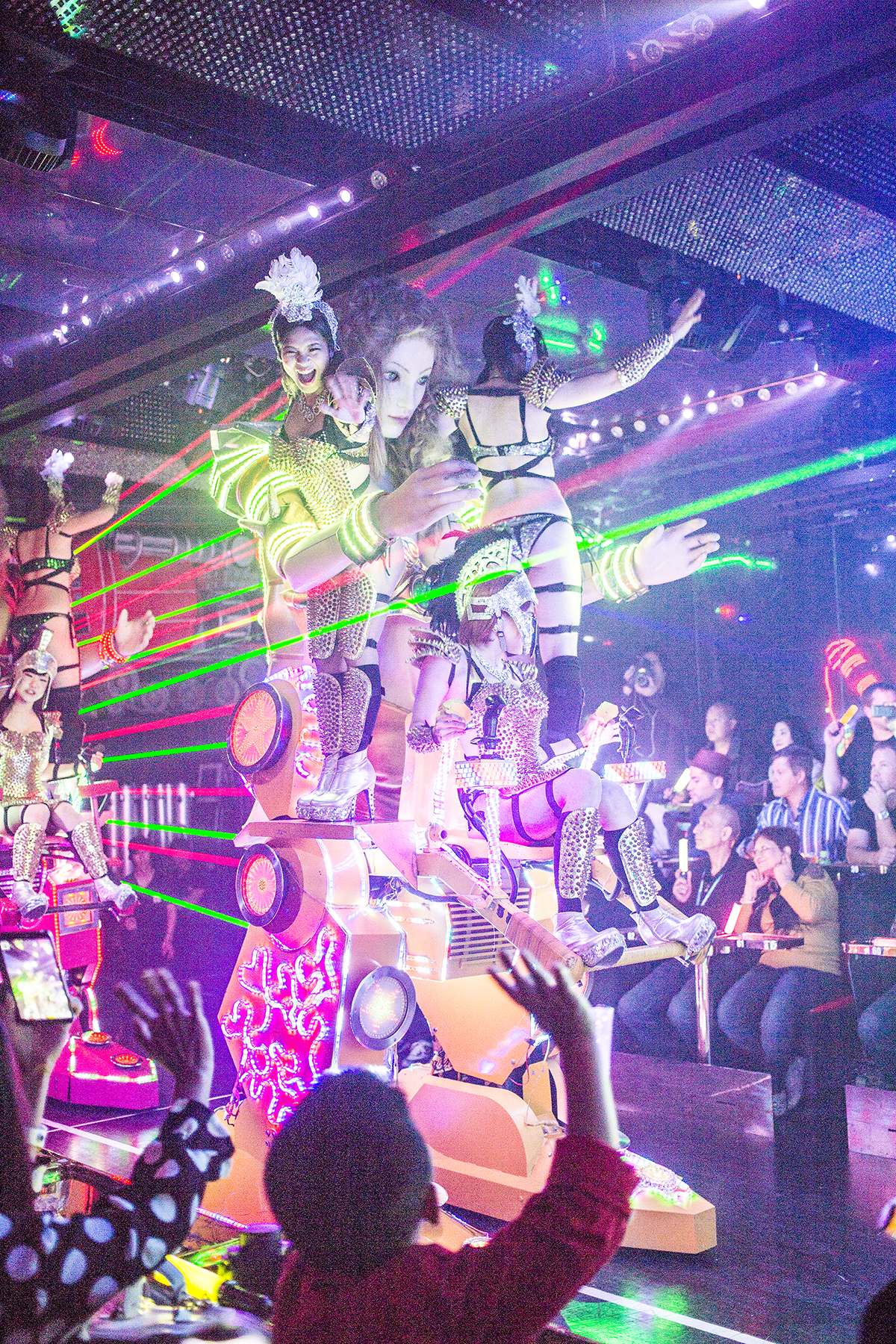 InsideJapan can help you to experience the craziness of the Robot Restaurant on a tailored trip or if you take part on the HYPERJAPAN J-Pop&Go! tour.
Like this post? Help us by sharing it!