Like this post? Help us by sharing it!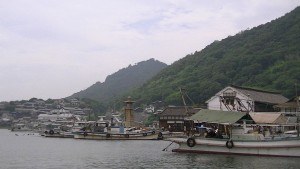 "Have a nice…memory…in Japan", said the smiling bus driver as I stepped off the bus from Fukuyama station, at the charming port town of Tomonoura. I had just spent a week working in Nagoya, so my overnight trip to the sea was something I had been looking forward to for a while.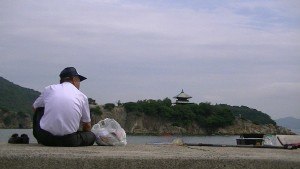 Tomonoura does not feature much in the major guidebooks to Japan, and part of me wants to keep it that way. Perhaps I should not tell you about the winding narrow lanes, lined with traditional wooden buildings.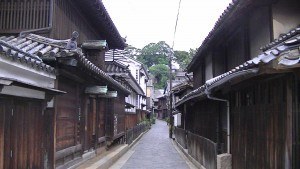 I should maybe keep quiet about the various viewpoints over the town from the surrounding hills, where you can watch the ships go to and fro.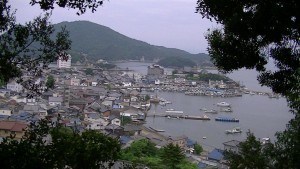 And I should certainly not say anything about the fresh seafood and the friendly locals who welcome you as a rare foreign visitor.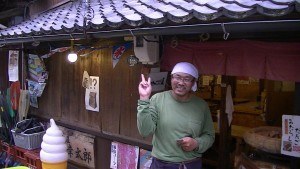 I guess the cat is already out of the bag though, as Tomonoura features in the latest Wolverine movie, and is also considered the inspiration for the Miyazaki animated film, Ponyo on the Cliff by the Sea. So do stop by Tomonoura next time you are in Japan. But promise me one thing – don't tell anyone!
This slideshow requires JavaScript.
Like this post? Help us by sharing it!