Like this post? Help us by sharing it!
The lady was working in a stall on Iimoriyama hill.  It`s a popular sightseeing  spot.  On an autumn afternoon almost 150 years ago,  19 teenage boys committed harakiri there, an event now celebrated in Aizu folklore.
The samurai aren`t around anymore, but the story of how they lived (and died sometimes) still inspires visitors.  You can see this at  Tsuragajo castle, the old samurai residences and Nisshinkan, the school attended by the hara-kiri teenagers.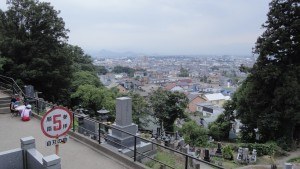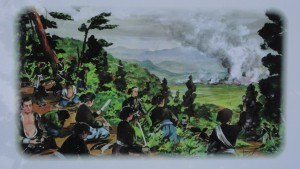 "On the coast, people complain more, they have a fiery temper", the garlic-seller told me.
"We`re not like that here, not most of us anyway", she said.
I remembered her words when I saw the Aizu manifesto.  Marked on notice boards posted around the district, it urges people to show pride as an Aizu citizen, respect seniors, and show gaman (fight/endurance). Since March 11th, the people of Aizu have needed gaman,  for Aizu is in Fukushima prefecture. 
The word Fukushima rings danger bells, for foreigners and many Japanese.  Whether you are talking about Fukushima the city, Fukushima the prefecture or Fukushima the nuclear plant, it doesn`t seem to matter.  Since March 11th, school trips and group tours have stopped coming, the stunning sights of Aizu are bare.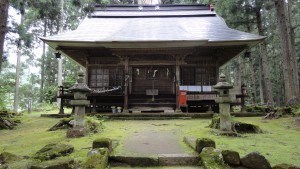 "Business has dropped 90%", I was told.
Looking closely, visitors have nothing to fear.  Fukushima prefecture can be split into 3 vertical strips:  Hamadori, the coastal strip,  is where the Fukushima nuclear plant is;  Nakadori, the central strip, is where the Tokyo to Aomori northern bullet train runs through;  Aizu is the strip in the west, shielded from the worst of the radiation by the Azuma mountain range, and by distance (around 100km – much more in west Aizu).
The geography is so different that the Fukushima weather forecast is split into 3 regions:  Hamadori, Nakadori and Aizu.  The mountain ranges give Aizu some of the best onsen resorts, hiking trails and ski slopes in the region.
Radiation levels in Aizu are less than in Rome, similar to Hong Kong, and not significantly higher than London.  Thousands of refugees from Hamadori and Nakadori are in Aizu where it`s safe.  They have not left Fukushima prefecture.  Levels are so low, children from radiation-affected areas are brought here on weekends and holidays to play outside.
This excellent blog by English artist, educator and writer, Geoff Read, who now lives in Aizu, explores some of the beauty of the Aizu countryside.  Visitors aren`t travelling here as a favour, it`s a spectacular part of Japan, well-worth worth visiting anyway.  I first realised that on a visit 5 years ago, and my trip this week has reaffirmed it.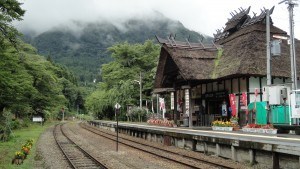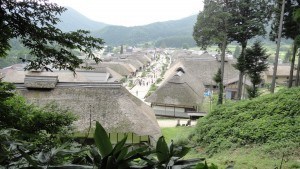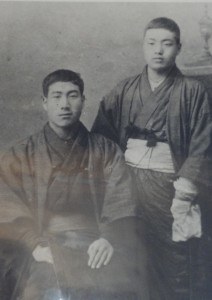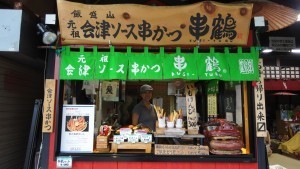 Like this post? Help us by sharing it!