Like this post? Help us by sharing it!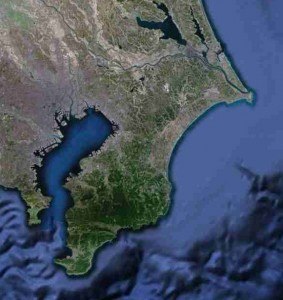 My colleague calls it the armpit of Japan. Well, Chiba certainly has a distinctive shape; a huge prefecture sticking out at a great ugly right-angle, like a protective claw around Tokyo bay. And it feeds the capital too, providing millions upon millions of cheap concrete apartment blocks that spew fourth commuters every morning. Like lemmings, Chiba-jin make the soul-destroying journey into the city for 12 hour plus working days.
So far, so depressing.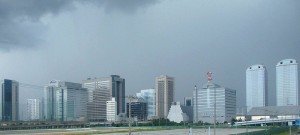 But recently and (it's not often I type this) thanks to the mysterious powers of Google, I stumbled across a wonderful project that makes me think there may be more to Chiba than meets the eye.
Gankoyama
Gankoyama Tree House Village is exactly the sort of place that sets my Japanophile heart aflutter. It turns out that deep in the heart of Boso Peninsula untouched forests and mountains remain. What's more, the residents intend to keep it that way. It's just two hours from Tokyo, but it's a world apart, no, a dimension apart. For here the Japanese are reconnecting to their roots: to Shintoism, where spirits or kami live in every natural thing. It's like going back to the time Japan forgot.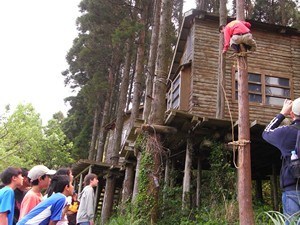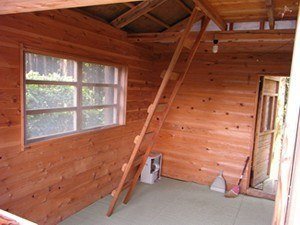 Gankoyama was set up in 1998 by Yoshinori Hiraga. Nostalgic for his childhood spent climbing trees and playing in the forest, he set up the Tree House Village to teach Japanese and foreign visitors to reconnect with nature. Tellingly his website says that these days people need to be taught how to play and the Gankoyama 'master' programme does just that.
A typical one night stay at Gankoyama may run as follows: In the first afternoon you'll try tree climbing and learn how to handle a rope, tying the knots necessary to make a hammock or swing. At 4pm wood chopping begins, then everyone will cook dinner together over an open fire. Your accommodation for the night is, of course, in a tree house or you may want to test your own hammock. Next day why not go hiking, mountain biking, learn a craft, try yoga or learn about renewable energy used at Gankoyama – the choice is yours. Lunch is usually pizza which is prepared by guests and baked in an outdoor wood burning oven.
Gankoyama is run on sustainable principles using resources only from the immediate environment. The camp is powered by the solar panels and wind generator on site. Meals are vegetarian from locally grown ingredients and cooked on an open fire, so no electricity is involved. A hot solar-powered shower is always available, a flushing bio-compost toilet is on site and electrical outlets powered by solar energy can also be used to recharge camera batteries and mobile phones if required.
 Brown's Field
I was recently introduced to another fine example of sustainable tourism on the Boso Peninsula: Brown's Field. This is much more than your average rural ryokan stay. Instead it is a country retreat where people can experience a natural and healthy lifestyle in tune with the traditional Japanese sensibility of living in harmony with nature.
This is a wonderful place to unwind, relax, and reflect on your time in Japan amid beautiful surroundings. You can do as little or as much as you like here: enjoy a good book, walk around the rice paddies, cycle through bamboo groves or pet the farm animals. If you don't mind getting your hands dirty, you can even borrow a shovel and help out in the vegetable patch.
Guests at this working farm stay either in the main building, a Meiji era barn, or alternatively in one of two Okinawa-style treehouses. You'll be made to feel part of the family here as staff and guests sit down together for meals around a large communal table. The food is fresh vegetables grown either at Brown's Field or from neighbouring organic farmers. It is 100% vegan and the speciality is the homemade miso and soy sauce.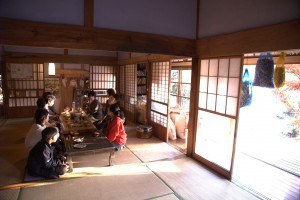 Brown's Field was set up by essayist and natural foods cooking teacher Deco Nakajima and her husband, writer/photographer Everett Kennedy Brown. Like Gankoyama, Brown's Field is designed to minimise its environmental impact. Bathrooms are shared with compost toilets, and a grey water system is used in which used water runs though a simple purification system and is returned directly to the earth.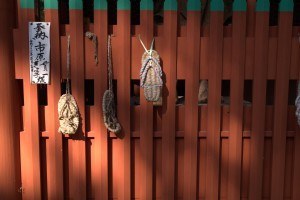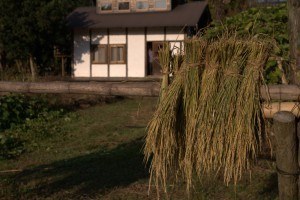 Like this post? Help us by sharing it!