Like this post? Help us by sharing it!
Sumo in Japan generally means one of two things; either timing your trip for one of the 6 major tournaments each year, or waking up at the crack of dawn to attend early morning sumo training at one of the sumo stables in Tokyo. However visitors to Japan this autumn have some extra opportunities to catch some sumo action. October is a great month to be in Japan, but does not have one of the 6 major sumo tournaments, making it tough for sumo fans to get their fix. However this year's Autumn Sumo Tour stops off at some major points on the Japan tourist trail, rather than the usual backwater towns in far-flung locations that the tour often focuses on. If you are in Japan in late October then chances are you will not have to go far out of your way to enjoy some sumo. Himeji, Hiroshima and Yokohama are all on the hit-list, and if you are spending time in Kyoto then there is an easy day trip available. Here's the schedule:
Oct 18: Yokohama
Oct 23: Himeji
Oct 24 & 25: Uji (20mins from Kyoto)
Oct 26: Takahashi (25mins from Okayama)
Oct 29: Kochi-ken, Shikoku (a bit more out of the way!)
Oct 30 & 31: Hiroshima
Nov 1: Tokuyama, Yamaguchi-Ken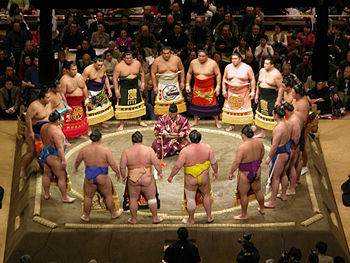 The sumo 'roadshow' is a fantastic way to enjoy sumo. Go along early for the chance for a hands-on experience yourself,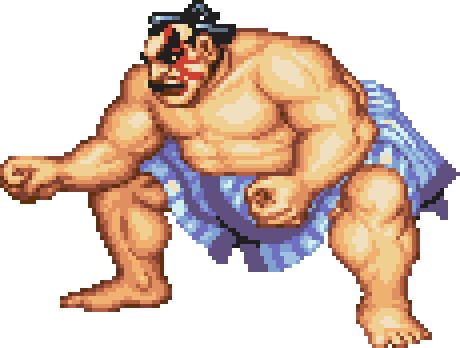 or just watch the local kids gang up on one of the wrestlers. With only one or two days in each destination you also have all the tension and excitement of a 15-day tournament condensed into a very short space of time, so these days are sure to be amazing spectacles. Tickets to these events will be hard to obtain, as these tournaments rarely attract foreign visitors so info in English is a bit thin on the ground. However your friends at InsideJapan Tours can of course obtain tickets for you as part of your fully tailored travel package. Get in touch and make your October trip to Japan the very best it can be!
Like this post? Help us by sharing it!