Oysters and Chablis on Miyajima
In our opinion, Miyajima Island is one of the most romantic locations in Japan, with its picturesque views, traditional streets, gorgeous ryokan accommodation and beautiful temples. Add to this fine French wines, locally farmed oysters, and a stunning sunset over the Seto Inland Sea, and you truly have the perfect aphrodisiac.
You've visited World Heritage site Itsukushima Shrine; you've seen the floating tori gate; you've taken a hundred pictures of cute deer; and you've hiked down Mount Misen. So what does Miyajima have left to offer? The answer is simple - the freshest locally farmed oysters washed down with a glass of cold premiere cru Chablis with a spectacular view of the sun setting behind Miyajima's five story pagoda.
Sometimes it is the most surprising experiences on holiday that delight the most. Up on the hillside above Miyajima's bustling main street is a delightful café dedicated to Miyajima's most famous produce (that's oysters not Chablis) and here you can sit back and reflect on all you've seen during your time on the island. We recommend a sunset tipple for a true highlight of your stay in Japan.
When to go: Oysters are best in the colder months so for the very best experience you should plan your visit to be no earlier than the beginning of November and no later than the middle of April. Of course, the wine is excellent all year round so don't let the lack of oysters put you off. This is an experience for all seasons.
Make an Enquiry
For more information email us: [email protected] or call: + 61 7 3186 8800
Important notice: We are pleased to be able to offer so many amazing experiences in Japan. However, we are sorry that we can only include these as a part of a full Japan holiday package which includes your accommodation and transport alongside the experiences presented in this section of the web site.

Oysters and Chablis on Miyajima
located in Miyajima
Read more >
Got a taste for Japanese sake? Learn to distinguish the best from the not-so-good varieties with a sake expert.

Pray for good weather and you may just be rewarded with perfect Fuji views.

Perfect for honeymooners: get dressed up in layers of the finest wedding kimono for a very special photo session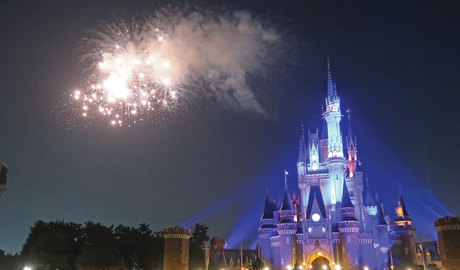 All the magic, wonder and fantasy you would expect from a Disney Resort... except here Mickey speaks Japanese!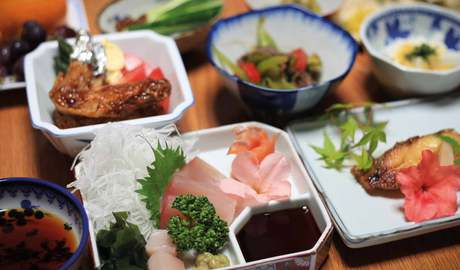 Become a kaiseki haute cuisine pro under the instruction of a top Tokyo chef.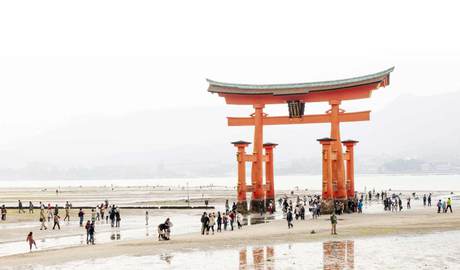 The most photographed shrine in Japan is Miyajima's torii gate which appears to float in the sea.