Ibusuki
This relaxed town is located at the tip of Kagoshima's Satsuma Peninsula and is famed for its sunamushi sand bath onsen.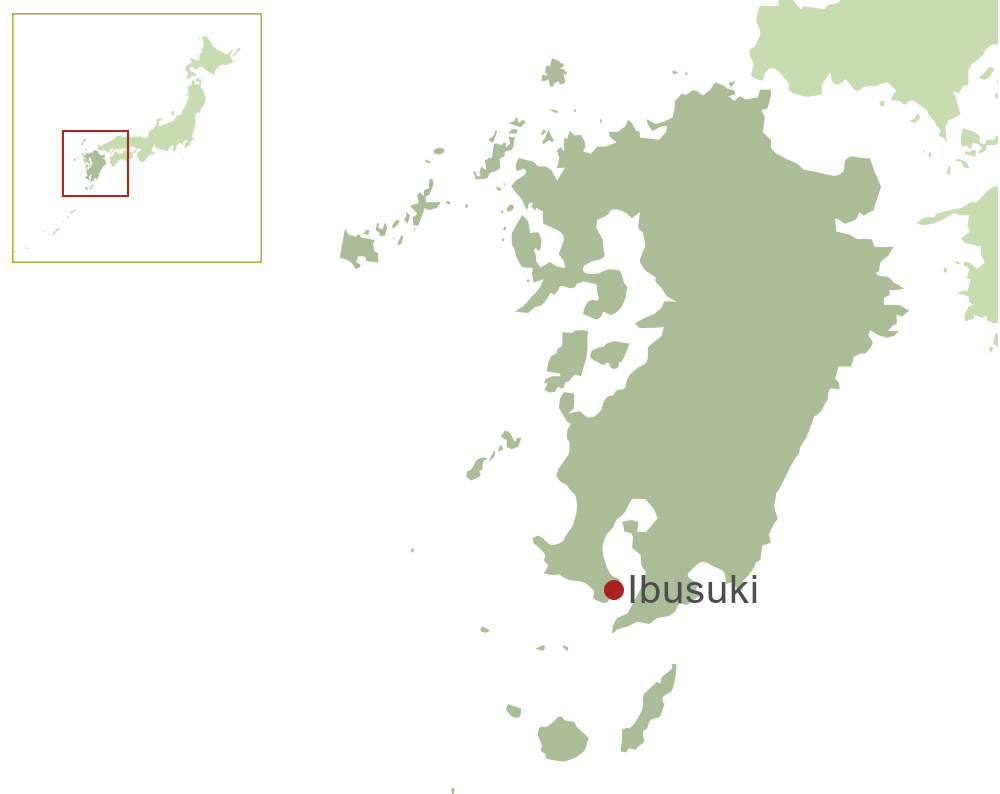 About one hour south of Kagoshima city by train, the journey down to Ibusuki takes you along the coast with stunning views of Mount Sakurajima volcano and Kinko Bay.

Trying out the sand baths is a must for any visit here as well as sampling the local cuisine including satsumaage fishcakes and kurobuta black pork. South of Ibusuki is Mount Kaimon, known as "Satsuma Fuji" for its striking resemblance to the shape of Japan's highest mountain. Enjoy the views of the mountain from one of the areas hot spring baths or hike up to the top for some impressive views of the surrounding countryside.

Satsuma Denshokan Museum exhibits a wide collection of local pottery housed in an impressive building. Between March and October take a stroll across the sand bar which connects Chiringashima Island to the mainland, a popular matchmaking spot for locals. Also nearby is the town of Chiran - home to a collection of samurai houses and a museum about Japan's World War Two kamikaze pilots.
Weather in Ibusuki
The Climate Guide for Ibusuki, Japan is perfect for planning your holiday. Monthly weather averages give the best indication of what the weather is usually like for every month of the year including figures for temperature, rainfall and sunshine.
Jan
Feb
Mar
Apr
May
Jun
Jul
Aug
Sep
Oct
Nov
Dec
Max Daytime Temperature (°C)
12
13
16
20
23
26
30
30
28
24
19
14
Min Night-time Temperature (°C)
4
5
8
12
16
20
23
23
21
16
11
6
Hours of Sunshine (Daily)
4
4
5
5
5
4
7
7
6
6
5
4
Hours of Daylight (Daily)
10
11
12
13
14
14
14
13
12
11
11
10
Heat and Humidity Discomfort
None
None
None
None
None
Low
High
High
Moderate
None
None
None
Days with some Rainfall
18
17
20
18
19
21
20
20
19
14
13
17
Monthly Rainfall (mm)
103
121
201
236
259
456
288
234
255
128
91
83
UV Index (Maximum)
4
5
8
9
10
11
11
11
9
7
5
4