The Shinkansen bullet train
Travelling in comfort at speeds of up to 320 km/h; train travel doesn't get better than this!
Since it first opened in 1964, the Shinkansen has become just as synonymous with Japan as Mount Fuji, sumo and sushi. With currently 2,400 kilometres of track, the bullet train line acts as the back bone of the country linking the northern tip of the main island, Honshu, to the southern reaches of Kyushu Island.

On the platform you will join an orderly queue at marker points and wait for the sleek nose of the train to glide into the station, stopping within centimetres of the markers. Even standard class seats are spacious, comfortable and have plenty of room. Before you know it, you will be shooting across the country at speeds between 240 and 320 km/h but the ride is so smooth and noise levels are so low that the only clue to how fast you are travelling is the scenery darting past the windows.

The Shinkansen is a great place to people watch: smartly dressed business men; ladies going for a shopping trip to the big cities; pensioners enjoying retirement and travelling the country; school sports teams on their way to tournaments and families with excited kids travelling on the bullet train for the first time. The conductors politely bow as they enter and exit each carriage and a refreshment trolley passes through with beautifully presented bento lunch boxes as well as chilled cans of Japanese beer.
Make an Enquiry
For more information email us: [email protected] or call: + 61 7 3186 8800
Important notice: We are pleased to be able to offer so many amazing experiences in Japan. However, we are sorry that we can only include these as a part of a full Japan holiday package which includes your accommodation and transport alongside the experiences presented in this section of the web site.

The Shinkansen bullet train
Available throughout Japan
Interested in this Experience? It is included in this tour:
Combine days of intrepid hiking along the 70km-long Shin-Etsu with a relaxing day off at a family-run inn in a rural village.

This four-night module offers the best of both worlds: three days of hiking along scenic sections of the Shin-Etsu Trail, along with a rest day in rural Togarinozawa Onsen where you can enjoy a farm stay experience. This module can easily be tailored to fit into a variety of Self-Guided Adventures.
Take a trip down the Hozu River in Kyoto's stunning Arashiyama district.

Enjoy stunning vistas while traversing the Japanese Alps via a series of trains, cable cars, trolley buses, ropeways, tunnels and hiking routes.

Move over Orient Express - this luxury sleepr train combines beautiful, wood-clad carriages, luxurious cabins and French-Japanese fusion cuisine.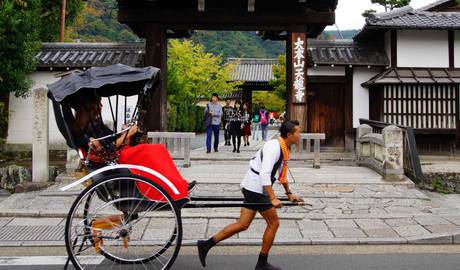 There is no better way to see Kyoto's Arashiyama district than from the seat of a jinrikusha rickshaw.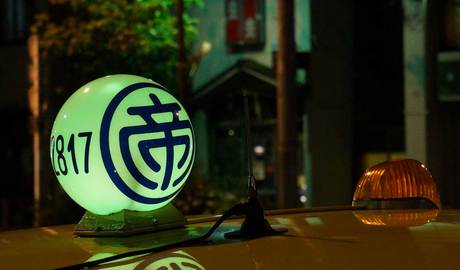 Like hailing a yellow cab in NYC or hanging on for dear life in the back of a Thai tuk tuk, taking a taxi in Japan is a memorable travel experience.