Miyazaki
This small coastal resort town has bucket loads of laid back charm and makes for a great stop on any indepth journey round Japan's southern island of Kyuhsu. The abundance of palm trees, mild climate and surf-topped waves can't help but put you in the holiday mood.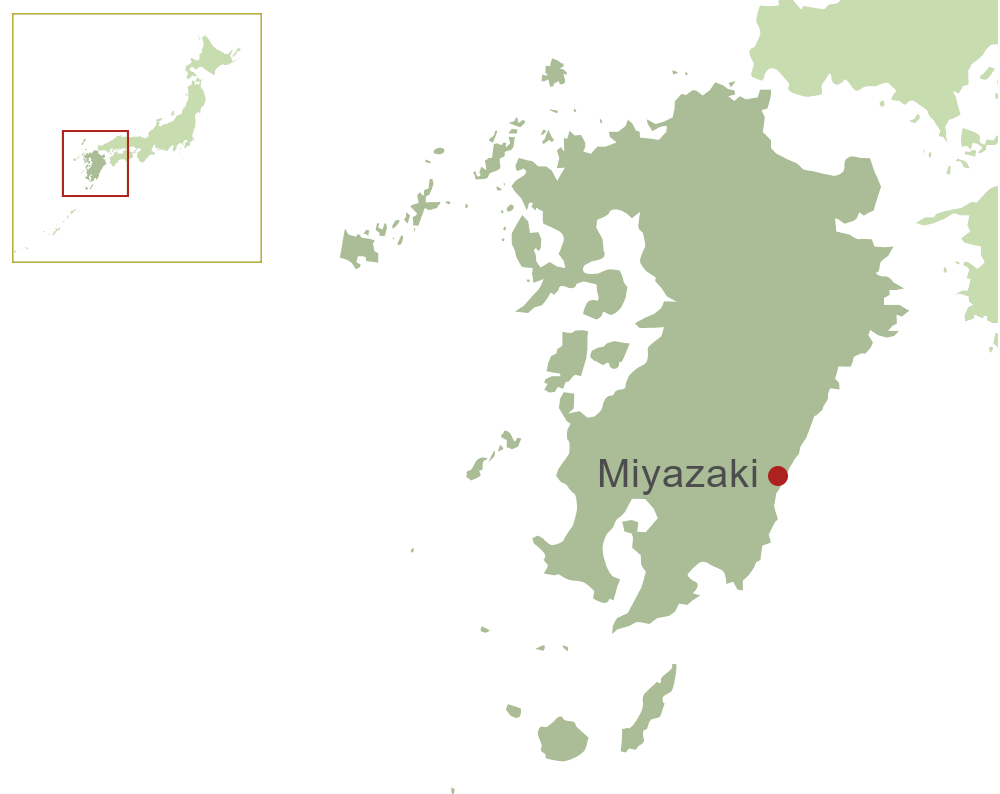 "For a day of two halves, start with a trip to the mysterious island shrine of Aoshima then hit the tiles for a night out in Miyazaki's downtown."
But Miyazaki's laidback atmosphere belies its importance. It is home, not only, to the gods that created Japan, but to the television god (and now governor of Miyazaki), Hideo Higashikokubaru. A former entertainer whose face is plastered all over the city (and to all Takeshi Castle fans, if his face rings a bell it may be because he was leader of the Emerald Guard).
One of the most important attractions is Miyazaki shrine (Miyazaki Jingu): dedicated to Japan's first emperor who has become something of a mythical figure but is believed to be the ancestor of every reigning emperor since. The shrine itself has a striking simplicity and is surrounded by a natural wood of cedar and wisteria trees.
A short train ride to the south lies Aoshima. Head to the beach and walk among the palm trees until you reach a land bridge flanked by the Devil's Washboard (curious rock formations formed by the action of years of crashing waves). The bridge will lead to an island shrine where you will catch local couples in prayer: the Gods here offer fertility to the faithful.
Once the sun has set and the shrines are all but deserted, Miyazaki turns its attention to entertaining the revellers. Be sure to try the local speciality grilled chicken, best washed down with few cold beers.
Weather in Miyazaki
The Climate Guide for Miyazaki, Japan is perfect for planning your holiday. Monthly weather averages give the best indication of what the weather is usually like for every month of the year including figures for temperature, rainfall and sunshine.
Jan
Feb
Mar
Apr
May
Jun
Jul
Aug
Sep
Oct
Nov
Dec
Max Daytime Temperature (°C)
11
12
15
20
23
26
30
30
27
23
18
13
Min Night-time Temperature (°C)
1
2
5
10
14
18
22
22
19
14
8
3
Hours of Sunshine (Daily)
6
5
5
5
5
5
7
7
5
6
5
6
Hours of Daylight (Daily)
10
11
12
13
14
14
14
13
12
11
10
10
Heat and Humidity Discomfort
None
None
None
None
None
Low
High
High
Moderate
None
None
None
Days with some Rainfall
12
14
18
17
18
21
21
21
18
14
11
12
Monthly Rainfall (mm)
72
100
193
232
259
476
349
332
303
147
86
52
UV Index (Maximum)
4
5
7
9
10
11
11
11
9
7
4
3