Like this post? Help us by sharing it!
From toddlers up to teenagers, expert Mark Johnson answers your most frequently asked questions about family travel in Japan.
1. Is Japan safe for children?

100%, it's so orderly. You see very young kids commuting to school in Tokyo even in rush hour – testament to how safe Japan is.
2. Japan is expensive, isn't it?

It's comparable to the UK, and very affordable for US and Australian visitors. If you budget for what you would spend in the UK, US and Australia, you should be fine (based on current exchange rate). 0% inflation for many years has kept Japan an affordable country; eating out and entrance fees are often surprisingly reasonably priced.
3. My child is too big for a cot but does not need a bed.
What do you recommend?

This can be a pain in Western-style hotels where they have rigid rules. Machiya townhouses work perfectly, as do Japanese-style stays – tatami rooms can sometimes be divided to give you space – great at the end of the day when you want to put your kids to sleep and have a sneaky sake or two to unwind.
4. What should I take for my baby?
Don't panic and take too many nappies – pampers and local brands are readily available. Milk powder tastes different, so it is essential you take plenty as your child might not get used to it. You can buy amazing milk blocks where you just add hot water (free from a convenience store).
5. Do I need to take a push chair?

You can hire them in some places but if you can make do with a baby carrier it will be easier on busy streets and getting on/off transport.
6. What about luggage forwarding?
Great idea – use KTC same day if you can and arrange it in advance.
7. Are tailored itineraries stressful with children?
They don't have to be. Make sure the itinerary is balanced, the days are well planned and there are experiences to get the kids engaged. Consider private transfers where possible and include some restaurants reservations in advance if you know what you want to eat.
The right amount of guiding works well. Choose a guide that is good with kids and can give enough information for adults without being too fast or boring for kids.
8. Can you go on a group tour as a family?

Definitely – it's a great way to travel to all be together and share the experience with others. Having a tour leader also takes out some of the stress; they plan timings, help translate menus, and point out cool places you might miss by yourself.
9. Is Japan good for multi-generational holidays?
Most certainly. Again, it's about pacing and making sure there are experiences to suit all members of the family. I recently arranged a holiday for 10 people that included grandparents with their children and their grandchildren, including activities that suited everyone.
Bear in mind that the eldest and youngest members of the group might appreciate a slower pace.
10. What are great activities for children and teenagers in Japan?
---
Go outdoors
Younger children
Smaller kids enjoy the deer park at Nara Todaidji Temple, the monkeys in Yudanaka, and the monkey park in Arashiyama.
Little kids love being able to run around and appreciate lots of space. There are plenty of open parks with play areas when you want to escape crowded streets.
Just riding on the train is fun for a lot of kids; my son loves trains and got really excited about it.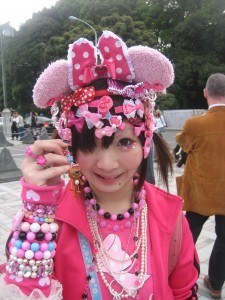 Older children and teenagers
Youth culture is massive in Japan, and Harajuku in Tokyo is the place to hang out.
There's an amazing sea kayaking experience in Hiroshima, a good activity to take the edge off the harrowing but essential visit to the Peace Park.
---
Stay indoors
Osaka aquarium makes a good break from temples with young children
The Anpanman Museum in Tokyo is awesome for very little children – my family and I had so much fun there.
If all else fails, a bit of bribery never hurt anyone! Buy the latest toys with a visit the Pokémon stores in Tokyo
---
Make food part of the experience

Consider family fun restaurants like Kushiyaki Monogatari, a chain where you make and cook your own skewers.
Visit the Kit Kat store in Tokyo and try Kit Kat pizza!
Go to the Akasaka Ninja restaurant in Tokyo, an eccentric place where waiters dress as ninjas in a restaurant made to look like a Japanese castle.
Older children and teenagers
With its towering gaming arcades, comic book shops and neon lights, the Tokyo district of Akihabara is fun for teenagers. Visit a maid café for fun while you're here – they're more kawaii (cute) than seedy.
Cat/owl/hedgehog cafés go down well with all ages
If you can afford it, lunch with a sumo wrestler is unforgettable
---
Try a hands-on experience
Younger children
Take part in an origami class, or buy your own origami paper for making models on the train
Book a geisha dressing up experience, they can do all ages, including very small children!
Visit a game centre to play on the drumming machines
Watch a GEAR theatre performance in Kyoto
Older children and teenagers
Book a spot on a taiko drumming class. No prior musical ability is required, and it's a fun and energetic way to spend a couple of hours
Samurai Kembu for a samurai sword masterclass and dress-up
Sushi making
Anime drawing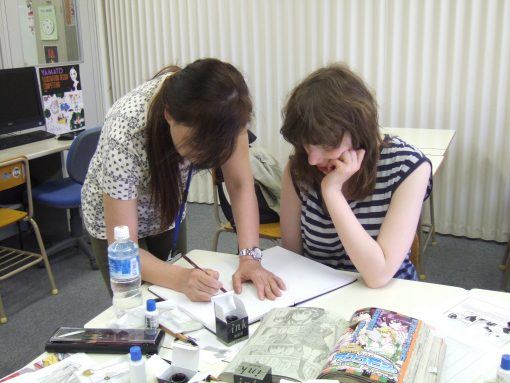 ---
For more information about travelling to Japan with children, take a look at our Family Travel page, or get in touch with us.
Like this post? Help us by sharing it!