Like this post? Help us by sharing it!
With World Autism Awareness Day on 2nd April, Leo reflects on his experience of journeying to Japan with autism.
Travelling to Japan with autism
Before travelling, my limited understanding of autistic people's treatment in Japan was taken from reading With the Light by the late Keiko Tobe (may she continue to rest in peace), and things I'd heard from autistic people. I'd also spoken to the occasional Japanese person, including trainee autism professionals, so I knew they had some knowledge of autism.
But I did worry about getting into a misunderstanding or altercation. After all, a survey done by the National Autistic Society found that 99% of the UK general public think they understand autism, but 84% of people on the autistic spectrum feel misunderstood. A lack of understanding can be a recipe for problems in any country, including Japan.
Alerts card
To counter this, I bodged some A4 paper versions of an autism alert card developed by Autism Rights Group Highlands (ARGH) using Google Translate. There are other autism cards around but ARGHs' is notable for its autistic friendly terminology; it has phrases such as: 'I'm on the autistic spectrum', as opposed to 'I have autism' which recognises my condition as a part of me. I realise I'm opening a can of worms with that point…
I was tempted to take an Autism Hospital Passport in case something really nasty happened, but as I wasn't doing anything high risk (like driving at Fuji Speedway) this wasn't necessary. During my voyage there were times when I was tempted to brandish my hand-outs – such as in crowded areas when I was tired. But the truth is I never had to use them and I can safely say I encountered no real accessibility problems. If anything, I was thoroughly impressed.
Explanations and experiences

The Shinkansen (bullet train) had toilets for people with colostomy bags – something you wouldn't find on a British intercity train – and manuals were provided for most of the experiences. It made things like the traditions and steps of the tea ceremony in Himeji relatively easy to follow and understand.
It also helped me to understand why people did things that would seem strange to the untrained eye. For instance, someone calling out a person's name at a kabuki play – which it turns out is someone expressing support for a particular actor.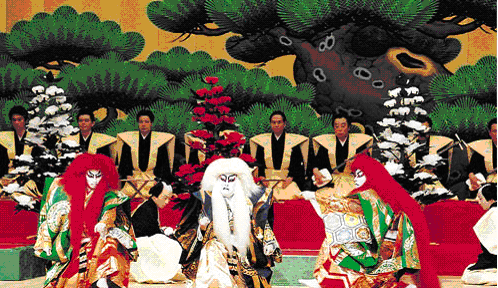 I'm mindful that my perception of accessibility will not be the same as someone with another disability, such as that of wheelchair users. For the most part I was also with my mother and sister, with some exceptions (such as exploring the International Manga Museum in Kyoto). If I'd been travelling solo in a professional, volunteering, or personal capacity, then I would have had more fears about being misunderstood.
Going back to Japan
After what was an interesting and memorable trip, I'm up for going to Japan again – possibly for the Tokyo Olympics and Paralympics in 2020. Wishful thinking, but who knows, I might be able to get on a third sector trip, or do it as part of promoting a book that I write. That would be a dream come true!
My first voyage was promising, but it's the second time that's the charm.
---
For any accessibility questions or concerns when planning a holiday to Japan, drop our team a line. With thousands of trips under our collective belt, we know Japan better than anyone.
Like this post? Help us by sharing it!