Like this post? Help us by sharing it!
Alastair Donnelly is the co-director at Inside Japan Tours, and he's stayed in more than a few hotels in his time! Here, he reviews the Dormy Inn, one of our most popular and trusted budget hotel chains.
I have just returned from a visit to Japan where I had the pleasure of attending the ten-year anniversary party of the Inside Japan Tours Nagoya branch. It's hard to believe but it is a whole ten years since we established our downtown office, and the party was a chance to say thank you to our many partners who have provided such excellent service over the years. More than 70 different companies were represented, many more sent flowers and gifts.
No Japanese business party would be complete without a lucky draw, and this one was no different. Along with Nagoya speciality goods, a night out with an Inside Japan tour leader, and a meal at a Michelin-starred restaurant – the best prize of all (in my humble opinion) was the chance for one of our partners to be featured on the Inside Japan blog and social media pages. Woo hoo!! It is our customers who are the most important part of our success, and the chance to win such a showcase was, of course, a highly sought-after prize!
And the lucky winner is… Mr Yuichiro Matsumoto of the Dormy Inn chain of business hotels. Matsumoto-san is a long-time friend of Inside Japan Tours and over the last ten years Dormy Inn has become a very welcome addition to the low-cost hotel scene in Japan.
So what makes Dormy Inn such a winner? Well, having just enjoyed a two-week residency at Dormy Inn Premier in Nagoya, I am in the perfect position to give you the lowdown on this great little chain.
What makes the Dormy in so great?
What makes a great hotel? Well first up, great service – and Dormy Inn offers this in spades. The welcome is warm and genuine, and you can tell that service really matters to the team. English isn't spoken fluently but everyone is willing to give it a go and everything is clearly communicated. Materials have been prepared in English and that is always a great help when something gets a little lost in translation.
Design is also key, and even though this is a budget hotel, you can tell that a great designer has been employed to make it visually appealing whilst making the most out of the available space. And of course, you gotta love the free coffee available all day in the lobby. Then there is location – and wherever you find a Dormy Inn it will be in a great downtown spot.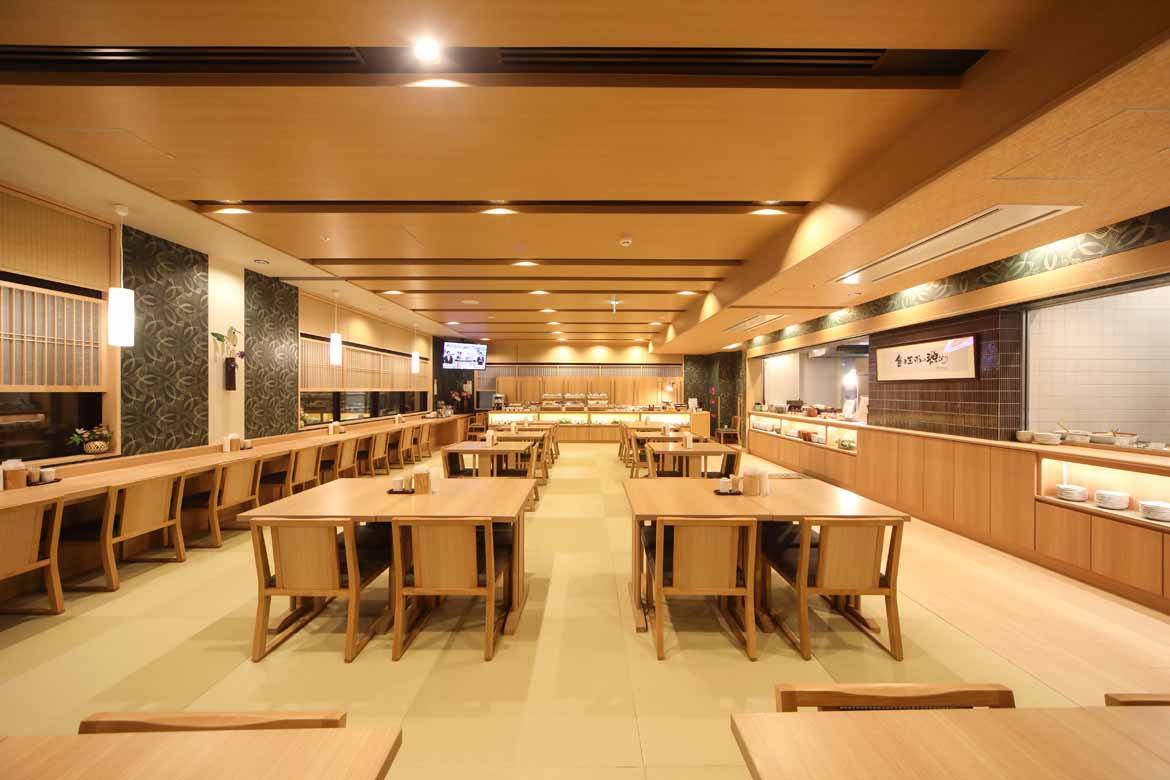 Room service
But at the end of the day, it's all about the rooms, right? Well, Dormy Inn Premier offers a room that is, in my opinion, superior to many four-star hotels I have stayed in.
Firstly, the bed. Nothing matters more than the bed, and at the Dormy Inn these are super comfortable. Quality linen, big fluffy pillows (and just like a five-star hotel there is a choice available), and a comfortable mattress. These are the things that turn a good night's sleep into a great night's sleep. The upgrade doubles have UK-size king beds, so more than enough space for two. Bedside lights in easy reach – I hate having to faff around to find the light switch – and very importantly, plug sockets on either side of the bed. No stumbling across the room in the morning to switch off your mobile phone alarm. This hotel is even thoughtful enough to provide a multi-adaptor charger for you. Nice touch Dormy Inn!
The rooms aren't spacious (this is a budget chain, after all), but they make great use of space. Everything you need is here. The obligatory 32-inch flat screen TV, a rather nice kettle and tea set, a desk, very good high speed Wi-Fi and wired LAN internet if you require it, and an easy chair and coffee table (just the one chair I'm afraid).
Finally – the bathroom. It is often said in the travel industry that you can tell the quality of a hotel from the quality of its bathrooms, and the Dormy Inn Premier has a superb walk-in shower, great shower gel and shampoo products (not that I require shampoo with my primarily bald pate) and an ultra-modern "washlet" toilet. That's right – more buttons than you know what to do with. Just press a few and see what happens! Actually, these days they have labels in English, so there are not quite as many surprises to be had.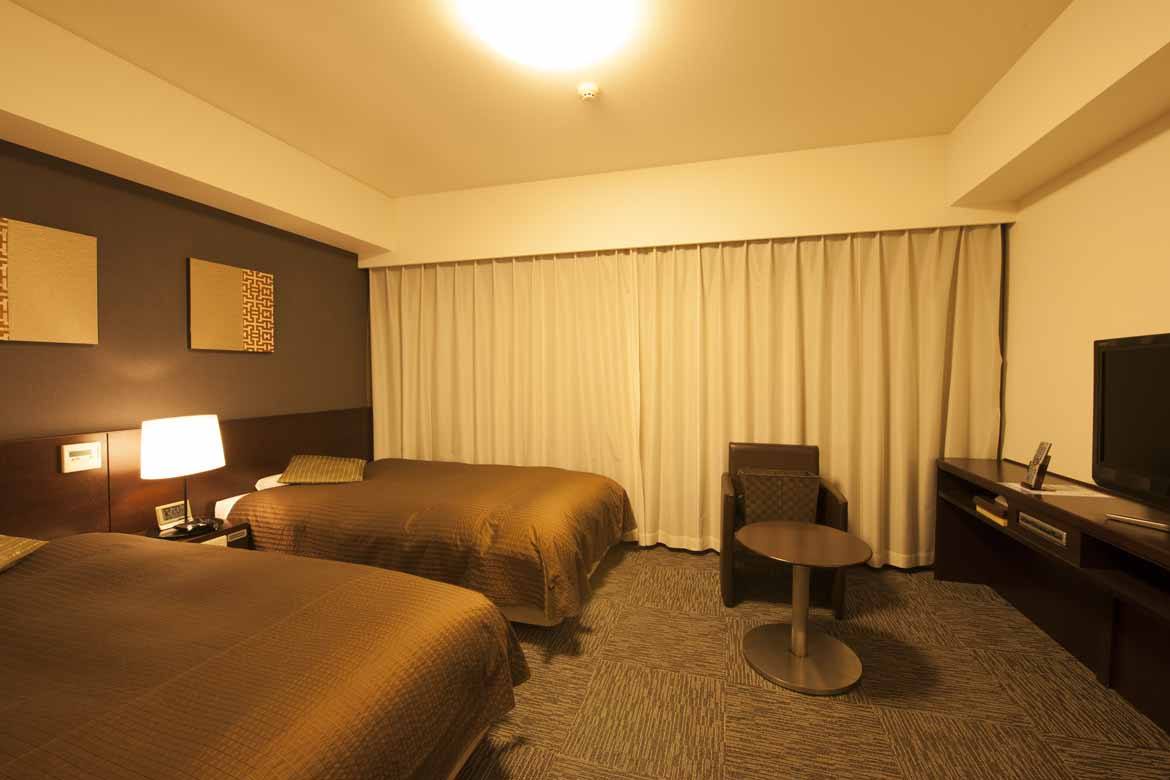 Cooking up a storm
That's the rooms. Now to the food. At Inside Japan Tours we always include breakfast every day. You've got to have a good breakfast, right?
Dormy Inn offers a free breakfast to inbound tourists. That's right. FREE BREAKFAST. And it is a very good breakfast. A chef cooking eggs, all your Japanese favourites: grilled fish, miso soup, boiled rice – in Nagoya even the local speciality, himitsubushi, which is river eel with rice with a sweet sauce. Oishiiiii (that's "delicious" in Japanese). Lots of fresh salad, fresh pastries, sausages, bacon. All washed down with fresh juices and fresh, individually brewed coffee. Wow! Definitely worth getting up for. And then in the evenings – free noodles.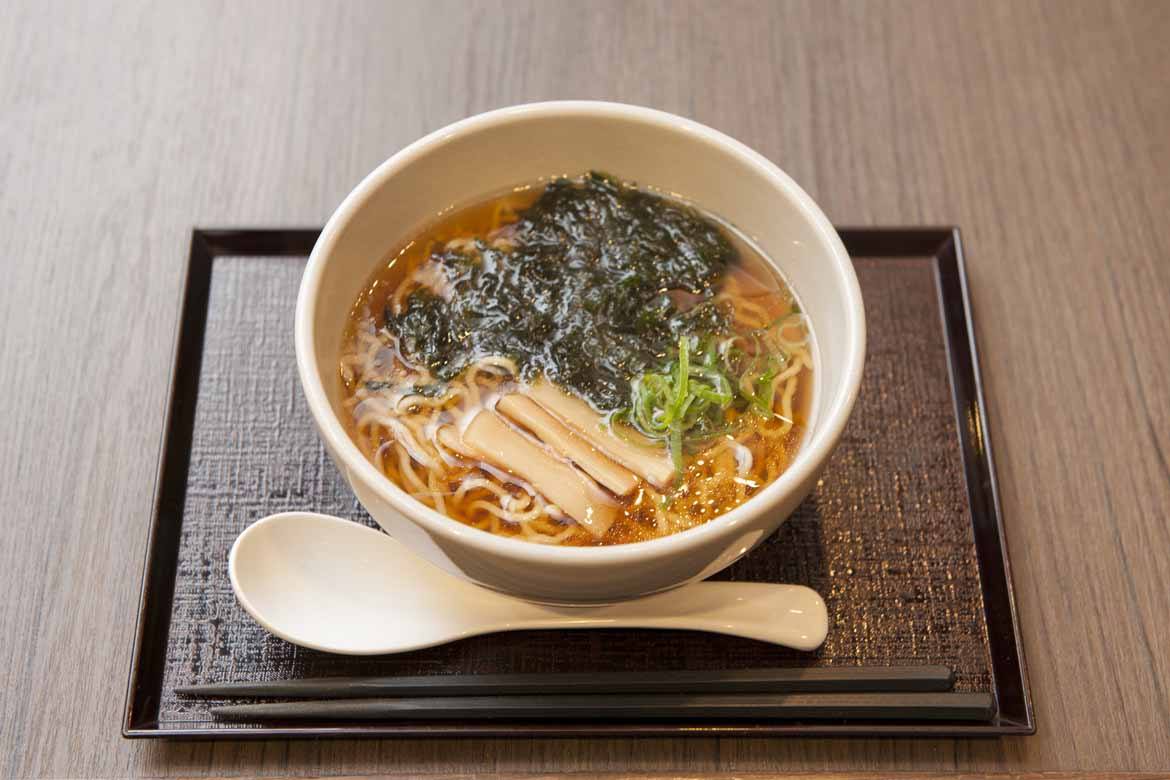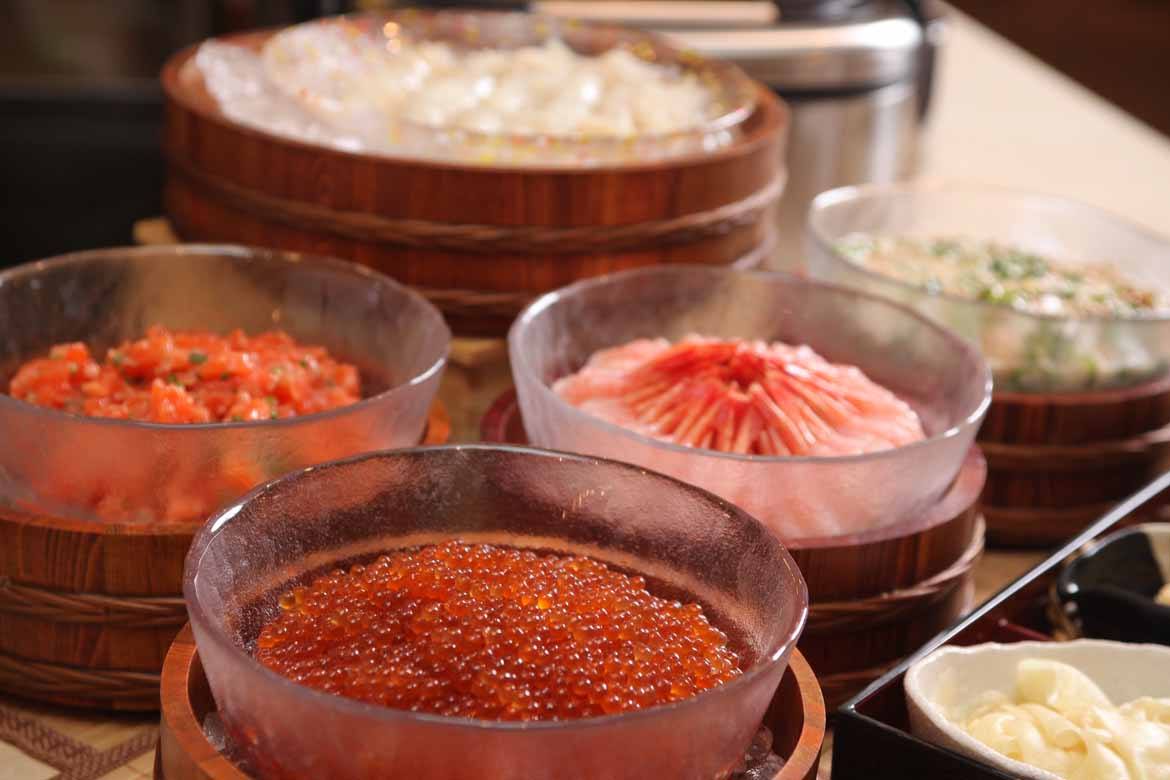 Soaking it all in
Great room, great food, great service. What more could there be? Well Dormy Inn offers that one final cherry on the cake that you won't be expecting – a first class Japanese bathhouse with natural hot-spring water.
All Dormy Inn hotels, whether standard or Premier, offer hot-spring baths – and you will not be disappointed. The water at Dormy Inn Premier Nagoya is shipped in daily from the neighbouring prefecture of Gifu, famous for its luxurious, mineral-rich hot springs. Slip into the main hot bath at the Nagoya hotel and you can't help but let out a long, satisfied "aahhhhhhhhh" as you immerse yourself in the silky smooth water.
The Nagoya hotel offers a large indoor main bath, a smaller outdoor bath and even a cold plunge pool to cool yourself down after a stop in the sauna! Heaven. I always make sure to enjoy a daily dip and with opening hours of 3pm until 10am the following morning, you will not be short of opportunities to indulge in this most Japanese of pastimes. Now you won't get that at Travelodge or Holiday Inn!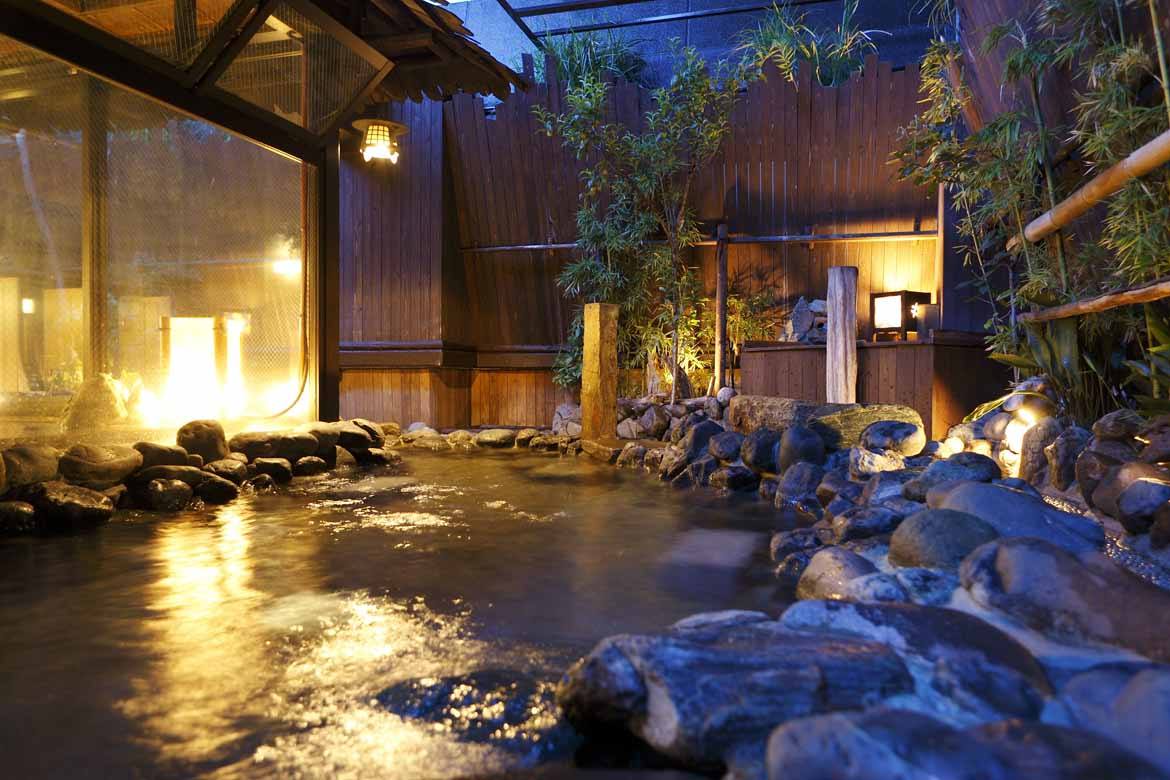 Onto a winner
And that is why Dormy Inn is such a winner. Next time I'm in Nagoya I'll be back – and if you are looking for a great low-cost hotel option for your trip to Japan, the Dormy Inn chain really does offer a fabulous experience at a very good price.
Thank to Matsumoto-san for being such a great friend to Inside Japan Tours and we look forward to sending many more happy customers to experience the Dormy Inn.
Like this post? Help us by sharing it!