Like this post? Help us by sharing it!
Ben Walker has lived in Japan for over 15 years: ten years in rural Yamaguchi Prefecture and five years in the exciting southwestern city of Fukuoka (famous for its yatai food stalls and delicious Hakata ramen). These days he leads our tours in Japan, exploring destinations all over the country. One of his highlights this year was summiting Mount Fuji, a feat he's accomplished more than once!
Apparently there is a Japanese saying that goes something like this:
"If you never climb Mount Fuji, you're a fool; if you climb it more than once, you're a crazy fool."
Seeing as I climbed Fuji twice this year alone, I guess that classes me as a fool (and that wouldn't be the first time that has been said).
I had the pleasure/pain to climb Mount Fuji in late July and early August as part of my job as a tour leader at Inside Japan Tours. For a lot of tourists coming to Japan in the summer, this is the Holy Grail, and certainly for me, seeing the sunrise from the summit was something I had long had on my bucket list. The "pain" quip was (kind of) a joke. Although both the ascent and descent can be very trying, the high you get from reaching the top, and the breathtaking view when you get there, make it well worthwhile.
I will write a quick "What I did on my summer holidays" type report with some photos, to hide the fact that I can't write very well, nor take exceptional pictures. Hopefully it will give you some idea of what the climb is like, and how wonderful it is. Most of the pictures are from a climb I completed with tour leader Brian Beatty and Inside Japan's mountaineering and hiking guru – Steve Parker.
There are four main trails to the top of Mount Fuji, but we use the Subashiri Trail for our tours. The best thing about the Subashiri Trail is that you begin your ascent in a nice forest, and can enjoy the greenery up to about the 2,700-metre mark. Also it is far less congested than the other routes until at least the eighth station. On the descent you get to go down the sand run, which for some is a lot of fun (you will see a few brave people literally running down the mountain in parts), but can be tough as well. I personally find it much less harder on my knees.
On our tours we begin our climb at the fifth station, as we're limited by time, meaning we start at an altitude of 2,000 metres. This is why it is important to climb with someone who knows what they are doing. From 2,500 metres onwards people can find themselves suffering mild altitude sickness. There is the temptation to hit the mountain right away, and if you're an experienced climber, that may be possible. For us mere mortals though, it is imperative that you take some time to adjust. Altitude sickness can come on regardless of how young and fit you are, and can affect even those who frequently climb.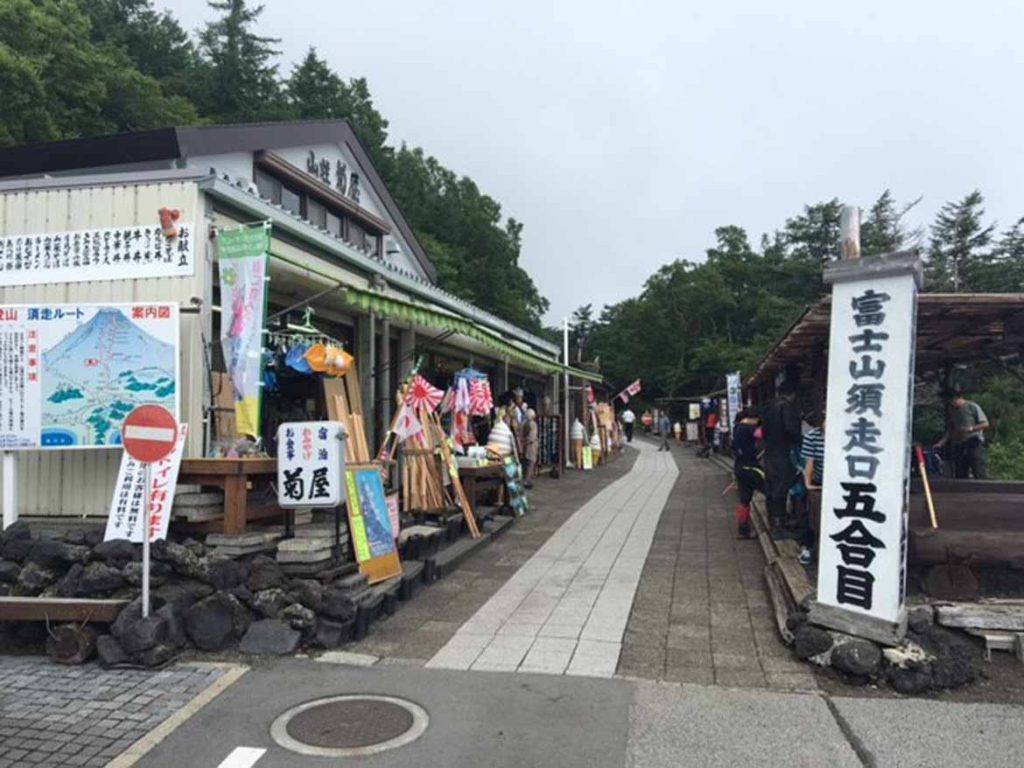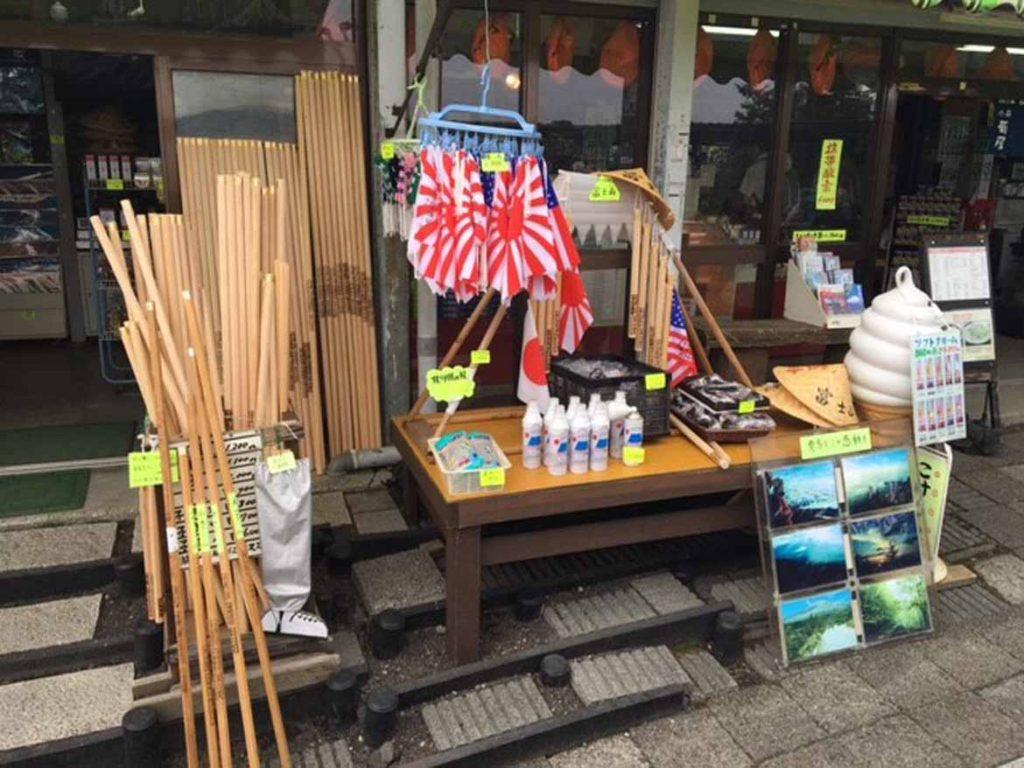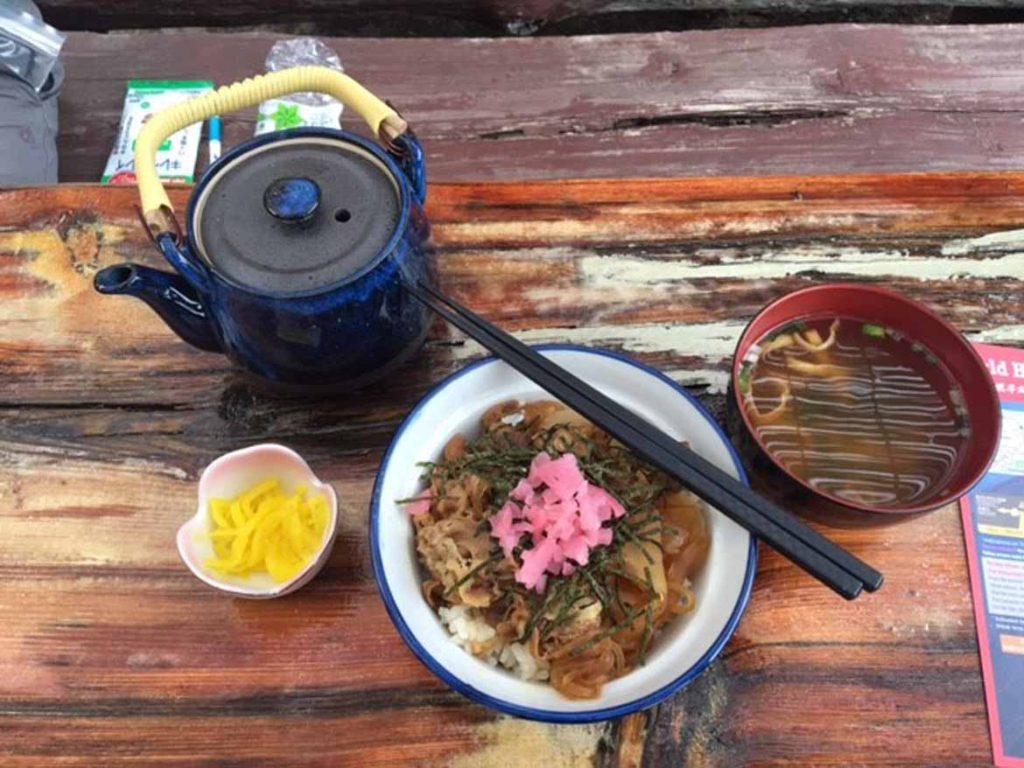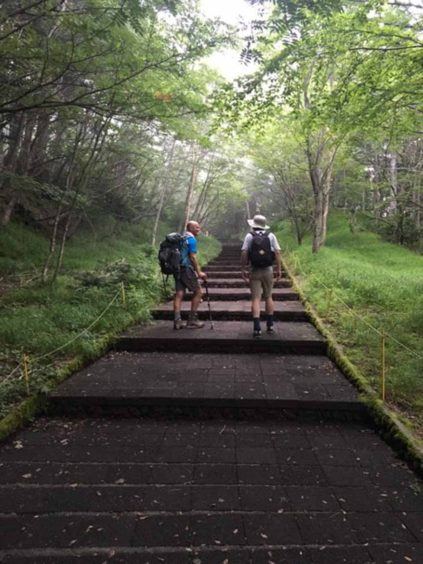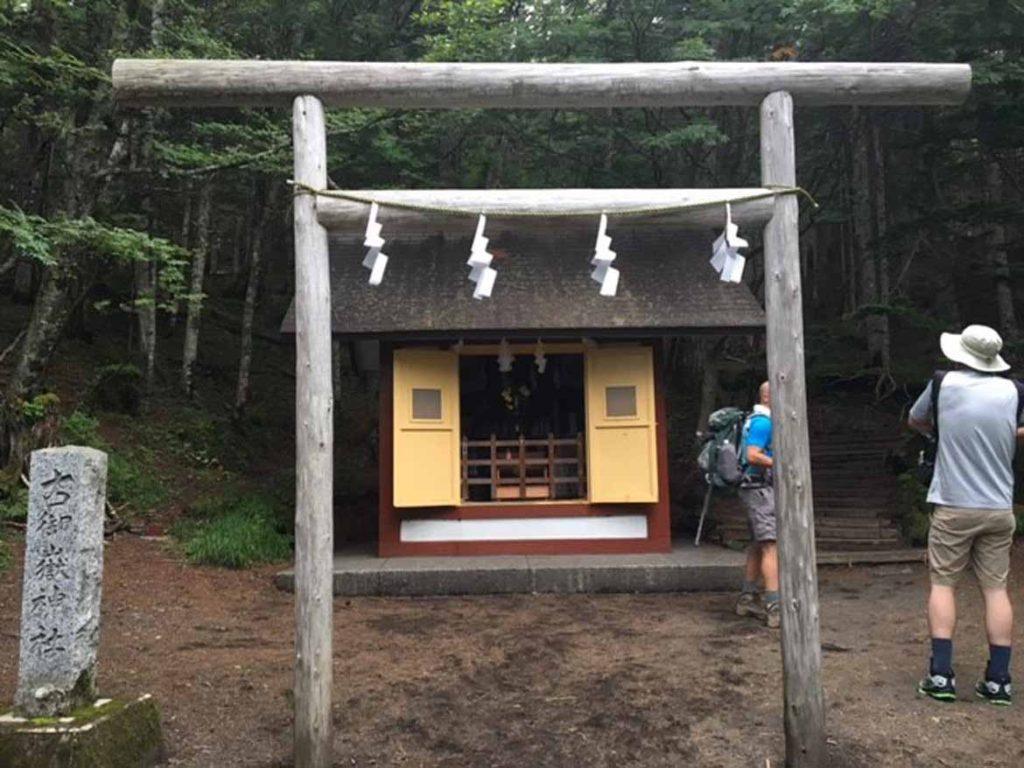 As I mentioned earlier, the Subashiri Trail winds through some quite pretty scenery. Enjoy it while you can, and stop to smell the flowers. There is even a chance you will see some wildlife. The higher you get, the more the mountain begins to resemble Mordor from Lord of the Rings…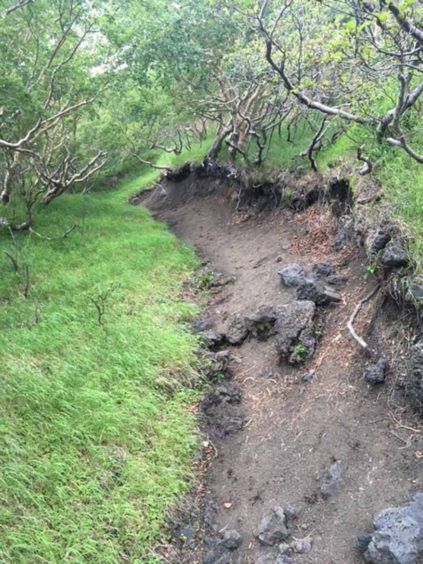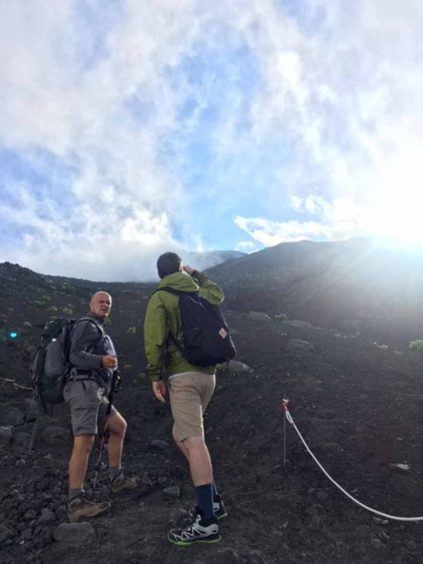 To make the climb easier, and so we can hopefully see the sunrise the following morning, we climb over two days. We generally leave the fifth station after lunch, and climb for five to six hours with plenty of breaks along the way. We try to get to our mountain hut by 6.30 in the evening, giving everyone time to eat, recharge and get some sleep.
A quick aside here: I won't go into the technical aspects of the climb, nor talk about the gear – that has been covered in numerous other blogs, and is available through the company. I will say, though, that reading up and being prepared is so important. As our mountain man, Steve Parker, always says: Fuji is not to be trifled with. Be a boy/girl scout, and be prepared.
Having said that, during the climb you will encounter mountain huts all at achievable distances from each other. The huts provide basic toilets, and sell drinks and hot food. Be aware though that as everything has to be carried onto and off the mountain at great cost, most things are three to five times their normal prices.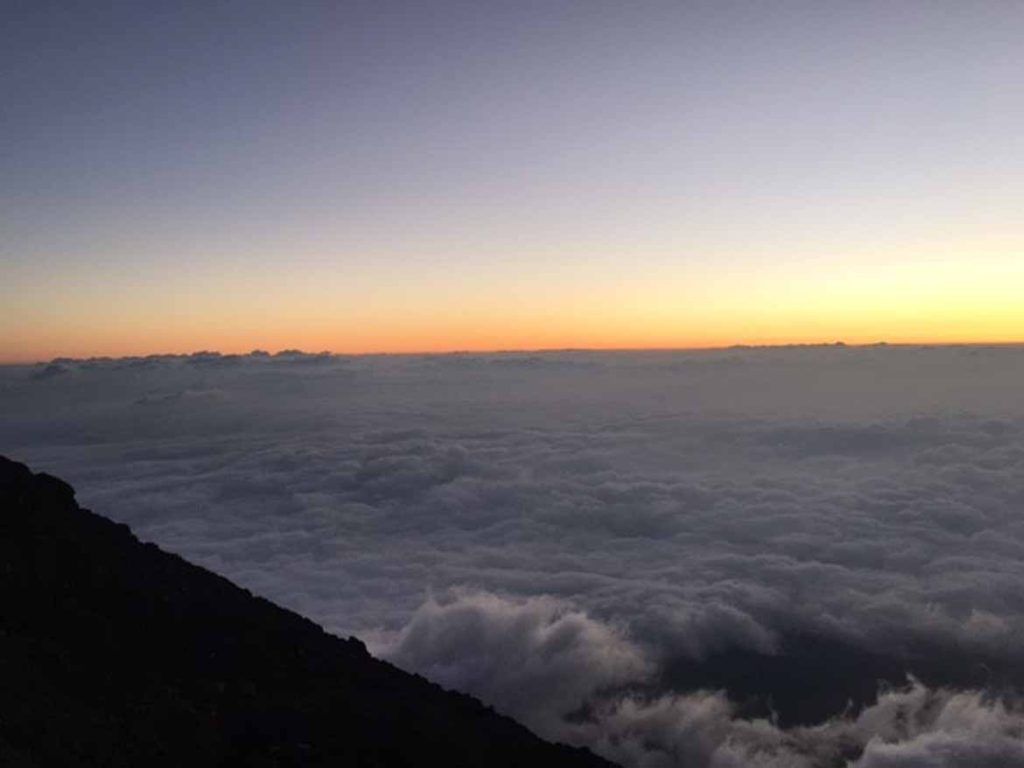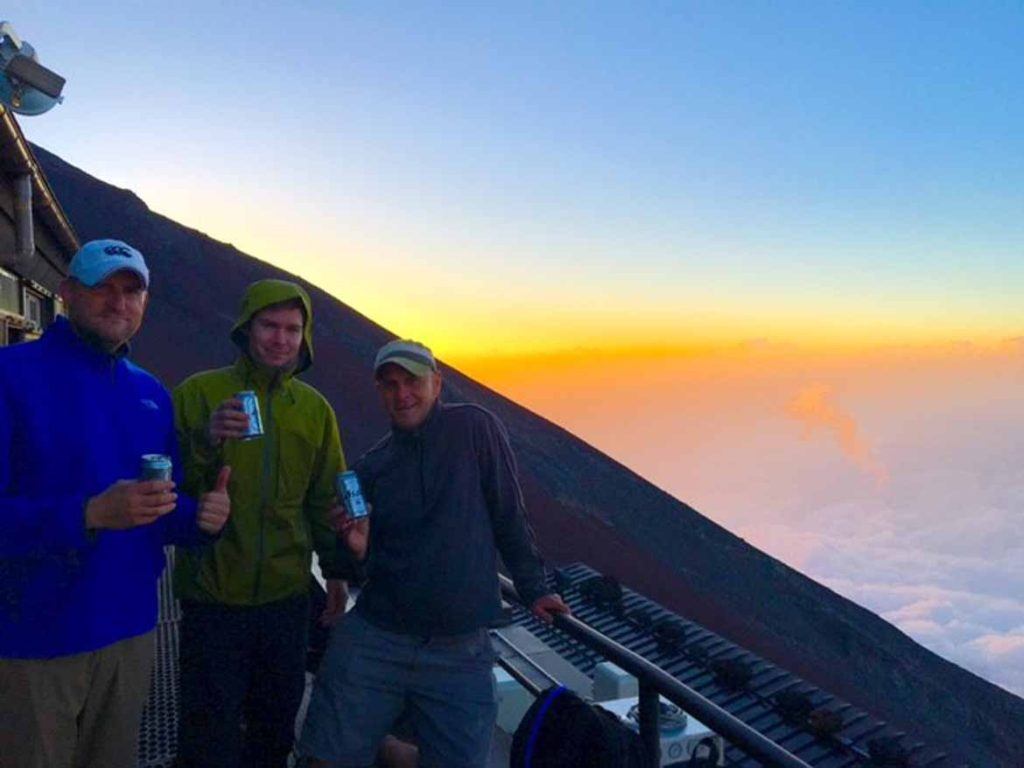 We generally wake up between 1.30 and 2.30am on the second day, have a very slow breakfast, then take a very slow trip to the summit. Depending on the weather, you may have the chance to see one of the most breathtaking sunrises of your life. I must admit the first time I saw the sunrise on Fuji it bought a tear to my eye. It is quite an experience.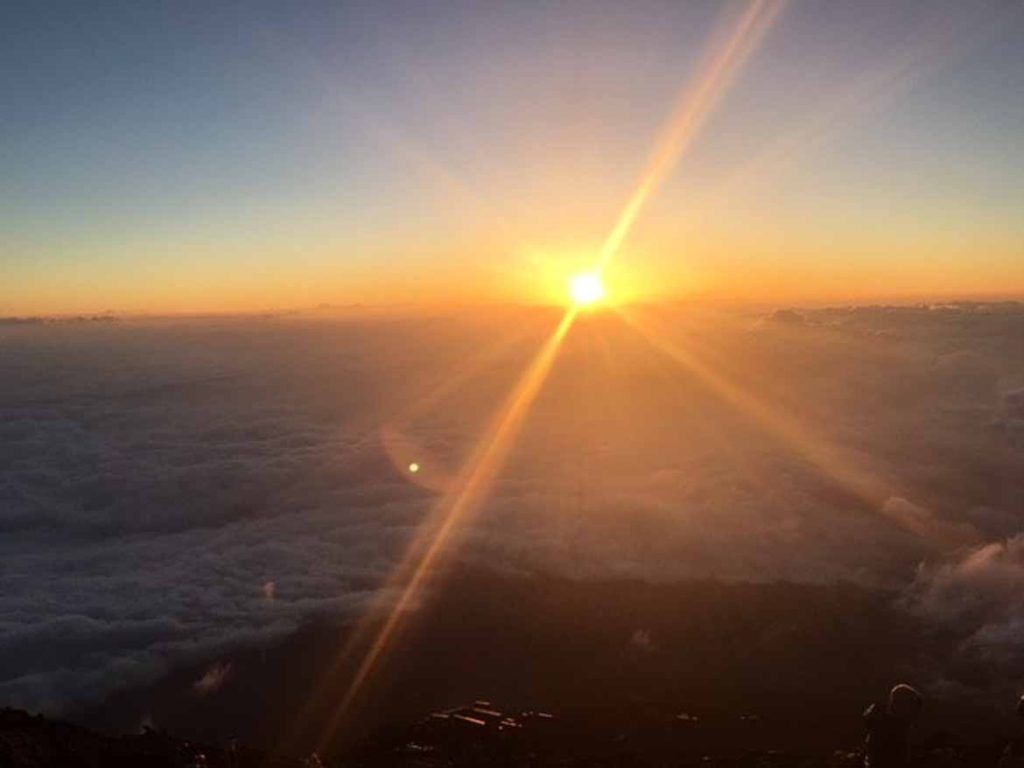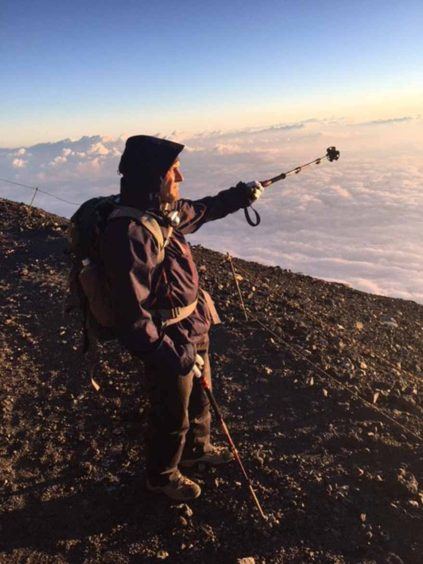 Getting to the top of the sacred mountain is certainly a great feeling, but there is one better. The sense of achievement we tour leaders get from getting our customers to the top is incomparable. There is something about helping someone to achieve a once-in-a-lifetime experience that makes any pain or stress all worthwhile.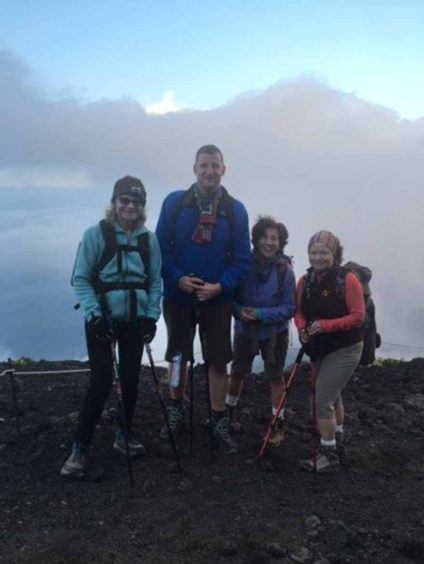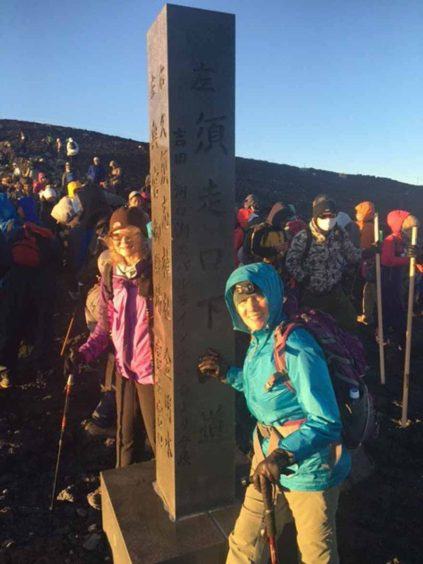 So write "climb Mount Fuji" on top of your bucket list, and come and join us. You won't regret it! (except for the day after the climb when your thighs and calves try to charge you with attempted murder).
Is Mount Fuji on your bucket list? We'll organise your trip and give you all the information you need to make the climb safe and enjoyable. Talk to one of our travel consultants to discuss climbing Fuji on a Small Group Tour or Self-Guided Adventure. Click here to get started.
Like this post? Help us by sharing it!